Today it is my pleasure to Welcome RITA® award-winning author
Fiona Lowe
to HJ!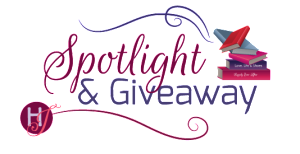 Hi Fiona and welcome to HJ! We're so excited to chat with you about your new release, Montana Actually. BK 1 in the Medicine River series!
Thankyou so much, Sara and a big hello to all your great readers.
Please summarize the book for the readers here: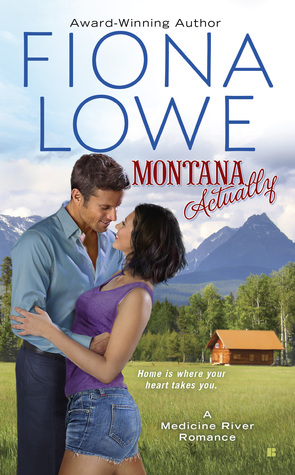 Montana Actually is all about family and romance. Set in small town, Montana, it revolves around the town, its hospital and the outlying ranches.
Very urban, Dr. Josh Stanton has a mountain of student debt and to help write it down faster he decides to go work in rural Montana, After all, how hard could it be? Turns out, living on Mars would have been more familiar and when you add in the fact his fiancee bailed on the idea at the last minute, Josh has had better days. The last thing he needs is a straight-talking landlord with sparkling, green eyes who finds fault with most everything he says and does.
Katrina McCade is back home in Bear Paw, Montana licking her emotional wounds after her life out east took a turn for the worse. She's determined to learn from her mistakes, which include avoiding falling for guys who use her, lie to her and by default, all doctors. However, living at home at age 29 after years away, takes a lot of getting used to even if you love your family dearly.
Cowboy, Beau McCade has more reason than most to be the strong, silent type. Working with cows and dogs suits him to a T because they're a lot less complicated than women and they don't expect him to talk. The new diner owner, Shannon Bauer and her introverted son have Beau rethinking his code of silence.
Please share the opening lines of this book:
The thirty cows blocking the road was a good indication to Dr. Josh Stanton that he was no longer in Chicago. That and the inordinate number of bloated roadkill with their legs in the air that he'd passed in the last few hours along Highway 2 as he traversed the north of Montana. Sure, Chicago had its fair share of flattened cats on its busy inner-city streets, but he'd stake his life no one living between North Halsted and North Wells streets had ever had to step over a deer.
Please share a few Random facts about this book…
A lot of the humor in the book comes from the townsfolk and their interaction with Josh.
"Oh, I used to like that George Clooney," a woman who looked to be in her sixties said with a dreamy smile.
Now he was seriously in the twilight zone. "He's an actor," Josh said firmly, his voice sounding overly loud. "I'm board-certified. A real doctor."
The room went silent and the geriatric inquisition stared at him unhappily. This wasn't going quite like the ticker tape parade he'd imagined.
"I'm quite aware that Mr. Clooney's an actor," the woman said with a sniff. "He made a fine doctor."
The inference was clear— Josh was coming a distant second to an aging Hollywood actor who'd starred in the role fifteen years ago. What the hell sort of a town had he come to?
Please tell us a little about the characters in your book. As you wrote your protagonist was there anything about them that surprised you?
The inspiration for the primary romance between Josh and Katrina came from an article I read about the average student loan debt for a graduating doctor is $200,000. That is a lot of money and it impacts on a lot of life choices. Taking a city doctor and putting him in the country gives lots of opportunity for 'fish-out-of-water' situations and lots of laughs.
Why did I set the book in Montana? I love Montana! The wide open spaces, the big, blue sky, the rugged but gloriously inspiring mountains and because of the isolation. There are not that many places in the USA that are isolated. Montana has cell-phone black holes, long distances between towns and I needed Josh to be truly cut off from his old life.
Montana has a Medicine River so it practically begged me to set the book there!
What, in your mind, distinguishes this book from other books out there in the same genre?
Although Montana Actually is a contemporary small-town romance focusing on family, it centers around Bear Paw's hospital and medical clinic. Think Greys Anatomy meets Northern Exposure and that is what makes it different from other single title contemporary romances.
The First kiss…
Neither Josh or Katrina really want to act on the attraction that runs white-hot between them because they don't trust each other. They spend a week fighting it and when it happens it takes them both by surprise. One of them runs from it….I won't tell you who cos I don't want to spoil the surprise 🙂
Did any scene have you crying or laughing (or blushing) while writing it?
I had a LOT of laughs writing this book as well as some tears. Josh is a very sexy doctor but he doesn't know one end of a hammer from another. In contrast, Katrina grew up on a farm and is a very handy with a set of tools, however she's not that great with rats and neither is Josh but neither of them are prepared to admit it.
She stopped in front of the small door that led into the roof space and putting down the cage, she opened the door and handed him a flashlight and a container. "This is the bait. Put it where you see scats."
He recoiled. "I'm not crawling in there."
"Why not?"
"It's dark, full of cobwebs and God knows what."
Her green eyes lit up with a dare. "Oh, so you called a girl to do it?"
The memory of her lush and curvaceous body pressed up against him sent his blood pounding. "No, I called a very capable woman."
"So you're happy for me to let it slip at the bar that you're scared of a few rodents? You do realize that the men of this town will never drink beer with you again."
"They love me now for saving Sam so they'll forgive me my weak city-ways." He grinned, enjoying the fact that for once, he was ahead in the game. "Besides, there was a case of bubonic plague in Oregon not that long ago and that's a bit too close to Montana for my liking."
"Oh, right but you'll let me catch it?"
She definitely didn't want to go into the roof space and hell, he didn't blame her one little bit, but he was having too much fun teasing her to let her know that. "Should you get the plague, I'll be happy to treat you with antibiotics."
If your book was optioned for a movie, what scene would you use for the audition of the main characters?
Mike Vogel would play Josh because well, WOW, I mean why not! Check out my Pinterest page for the series at https://www.pinterest.com/fionalowe2000/medicine-river-series-montana-actually-truly-madly/
Zooey Deschanel would play a fabulous Katrina.
I think the opening scene where they first meet would be perfect for the audition.
Josh has walked into the house after no one answered the door. He looks around, calls out and still can't find anyone. He walks upstairs….
Raising his head, he realized there was no landing— he was standing in a room. A dormer bedroom. He blinked in surprise. An old dog lay sleeping on a rug and a short woman stood on a ladder with her back to him and with white ear-buds in her ears. She was carefully painting the area where lavender walls met the white ceiling. Her heavy leather work-boots gripped the second-top step and thick, bright-red socks peeked out over the top. A paint can perched precariously on a board near her knees.
He almost called out but he didn't want to startle her and risk her falling off the ladder and breaking something. Plus, his gaze seemed fixed on her bare legs. They weren't model-long but the calves were muscular and sculpted as if they worked out often and were strong for the effort. And the skin was tan. A beautiful, golden tan from sunshine, not the orange tint from a bottle like he'd noticed on some patients after the long Illinois winters. Just as his mind and gaze slid upwards, hoping to glimpse what he imagined would be the sweet curve of her ass, denim cut-offs rudely broke the view.
Damn. Still, the shorts hinted that the naked view might well be a good one. A bright, blue paisley blouse that didn't remotely match the shorts— and reminded him of his grandmother— flowed over the waistband at complete odds with the wide black band of a tool belt. His brain jolted, trying to merge the juxtaposing images of modern meeting old-fashioned. His gaze had just reached short, glossy, black hair when she turned and saw him.
Before he could raise his hands to show her that he came in peace, her enormous green eyes— the color of spring— dilated in shock.
The dog barked.
She moved abruptly, her actions jerky and her knee caught the edge of the board, sending the paint can flying.
Two seconds later, Josh was wearing lavender paint.
**
Good manners almost made Katrina splutter "I'm so sorry" but self-preservation generated on the back of fear stopped her. Her heart was hammering so fast she could hear it whooshing in her ears. There's a stranger in my house. A very tall, broad-shouldered man whose height and breadth blocked her only exit. A man with a menacing two-day growth of dark stubble.
Think! Boy was too old to protect her so she plunged her hand into her tool belt, her fingers gripping the plastic handle of the screwdriver. "Don't move. I've got a gun."
Boy barked with all the menace of an aging biker.
"So why the hell did you incapacitate me with paint?" Incredulity dripped from his words as paint dripped off him onto the floor.
His eyes were scrunched tightly shut and he frantically tore his shirt off over his head exposing a chest with well-developed muscles that bunched and rippled with the movement.
It was poetry in motion.
First rule of safety: Don't ogle the house-invader.
He pressed the shirt to his eyes. "God, damn it. This stings like a son of a bitch."
"Don't do that." The nurse in her overrode her fear that he might have arrived with intent to harm her and she jumped down from the ladder. Grabbing the tail of the shirt, she whipped it out of his hands. "You'll make it worse. Don't move and I'll help you."
"Yeah, like I'm going anywhere when I can't damn well see." His voice rose, edged with pain. "I need water. Get me to water."
"The bathroom's downstairs."
"Of course it is," he muttered as if the bathroom's location was yet another inconvenience on a very long list of many. "Take me there." He shot out his arm.
She stared at his broad hand. A hand that wide should have chunky fingers but his were long and tapered with neatly cut nails.
"Hello? Miss? I'm going blind here." His voice combined a thread of anxiety with absolute, authoritative control. "Let's go."
"Sorry." She said, snapping to attention. She slid her hand into his and gripped it firmly, reasonably confident he was too distressed to be of any danger to her. His palm wasn't calloused like a cowboy's but it wasn't soft and smooth either and it utterly consumed her smaller hand. "There are ten stairs."
He immediately grimaced. "The fourth's a bastard. We've already met once and it wasn't pretty."
"Did you hit your head?" she said thinking of the barely legal height clearance, which conveniently wasn't an issue for her but was for most everyone else. "You need to duck."
"You think?" His exasperation rolled into her as he stooped down in preparation.
Ignoring his grumpy rhetorical question, she talked him down the stairs and into the small bathroom where she turned on the water. "It's probably best if you tilt your head under the shower head.
Before she could direct him, he'd kicked off his shoes, turned toward the running water and stepped into the shower. "Fuck!" A shudder ripped across his body. "It's freezing? Are you trying to kill me as well as blind me?"
"I never told you to get in yet," she said, her annoyance with him edging out her guilt about the paint. "It takes a few minutes for the hot water to kick in."
"You're a sympathetic woman, aren't you?" he muttered sarcastically.
A retort rose to her lips but she cut it off. Treat him as a patient. "Let the water flow over your eyes to rinse out the paint and everything will feel better."
To her surprise, he did exactly as she instructed. Water sluiced over his face, around the dimple in his chin and then ran in lavender rivulets across his chest and down his flat abdomen before sliding in under the waistband of his chinos. Within moments, his pants were soaked and clinging to him like a second skin. The wet cotton outlined perfectly his tight behind, his solid thighs and the substantial package between his legs.
Big hands mean a big—
Shut-up! That's a myth. Be professional. Look away. Look away now!
She dragged her gaze to the faded and peeling wallpaper near the vanity that screamed to be replaced and she focused on the dated-geometric design. "I'm Katrina, by the way."
"Josh."
At least she thought he said Josh. He was hard to understand him with water rolling through his mouth. "You need to stay under there for twenty minutes, Josh."
He nodded, blinking furiously as the water cleaned his eyes.
"It was water-based paint," she said, trying to reassure him, "so that's a good thing. Much better than oil based."
He grunted and she interpreted it as 'if you say so.'
She checked her watch. "Is the water a comfortable temperature now?"
He nodded again.
Granted, he had water flooding his face but he seemed to lurch between stoically silent or issuing curt instructions like a drill sergeant. Her eyes strayed to the mirror where she could see him in the shower. He had a tribal band tattoo hugging his left upper arm. Its black, intricate design seemed to come to life when he flexed his biceps.
Perhaps he was in the forces after all. No, his hair's too long. His sable-brown curls, which had bounced in shock and then quivered in indignation when the paint had landed on him, now lay flat and black against his head.
A definite zing of sensation buzzed deep down in her belly and she blew out an unhappy breath. No way. Not cool. Not even safe. She refused to recognize that it might be attraction because it made no sense. He was a stranger and she knew absolutely nothing about him.
Remember the top tips to keeping safe.
Rule one was trust your instincts. She took another surreptitious glance at Josh. There was something about him that made her feel he wasn't dangerous or a psychopath. Then again, perhaps even psychopaths were rendered powerless by paint in their eyes.
If you could have given your characters one piece of advice before the opening pages of the book, what would it be and why?
Preconceived ideas are usually wrong. Open your mind and you might be surprised at what you see.
What are you currently working on? What other releases so you have planned for 2015?
The second book in the Medicine River series is Truly, Madly Montana and it's release date is July 7th. I also have Unlocking His Surgeon's Heart, the 7th book in Harlequin's Midwives On Call series later in the year.
Thanks for blogging at HJ!
Giveaway: A paperback edition of Montana Actually, book mark and fridge magnet.
This giveaway is international.
To enter Giveaway: Please complete the Rafflecopter form and Post a comment to this Q:

Have you ever been in a social situation where you've felt like a fish out of water or as if you were on another planet?
Excerpt
Chapter One
The thirty cows blocking the road was a fair good indication to Dr. Josh Stanton that he was no longer in Chicago. That and the inordinate number of bloated road kill with their legs in the air that he'd passed in the last few hours along highway two as he traversed the north of Montana. Sure, Chicago had its fair share of flattened cats on its busy inner-city streets but he'd stake his life no one living between North Halstead and North Wells streets had ever had to step over a deer.
He watched the cows lurch from decisiveness in their chosen direction to utter chaos as two Border collie's raced at their heels, barking frantically and driving them determinedly toward an open gate on the other side of the road. Josh's fingers tapped on the top of the steering wheel as they always did when he was stuck in traffic in Chicago's clogged streets. What was the collective noun for a group of cows? Bunch? Herd? He'd once seen a documentary on ranching in Australia and they'd said, 'mob' in their flat accent.
He guessed he'd find out the name soon enough as he was close to finishing his one thousand, four hundred and fifty-eight mile journey across Wisconsin, Minnesota, North Dakota and three-quarters of Montana.
When he'd left home three very long days ago, he'd thought the north woods of Wisconsin were as isolated as things got but now, as he gazed around him and felt the howling west wind buffeting the car, he knew Menomonie was positively urban in comparison to the endless grass plains that surrounded him. Where the hell were the trees?
An older man on a horse, whose weather-beaten face told of a life lived outdoors, stopped next to Josh's low-slung sports car. Josh wound down the window, his gaze meeting jean-clad legs and horse flesh. He craned his neck.
"Taking a trip?" the cowboy asked conversationally, as if they had all the time in the world to chat.
I wish. "Relocating."
"Yeah?" His gaze took in Josh's Henley shirt and the computer bag on the seat next to him. "You're a bit far north for Seattle. Don't reckon you should risk the mountain roads driving that vehicle."
Josh automatically patted the dash as if the car's feelings needed soothing. Granted, his sport's car wasn't the latest model this side of five years but it was in great condition and he loved it. The buzz it gave him when he drove it more than made up for the extra money it had added to his outstanding loans.
"I'm not going over the mountains," he said, his mouth twisting wryly, "I'm going to a town called Bear Paw."
A town that was wrenching him from his home and staking a claim on his life that went straight through his heart. A town that Ashley had refused point-blank to even consider visiting, let alone living in.
The cowboy called out an instruction to his dogs, who immediately raced behind a recalcitrant calf, and then he lifted his hat and scratched his head. "Bear Paw. Okay."
Josh wasn't certain what to read into the statement. Sure, he'd seen a photo on the Internet of the small hospital but short of that, he didn't know much else. "My cell's out of range so I've lost my location on the map but I think it's about twenty miles away. Do you know it?"
"Oh, yeah. I know it. What takes you there?"
Debt half the size of Montana. "Work. I'm the new physician."
The man nodded slowly. "Ah."
Unease skittered through Josh's belly. What did the cowboy know that he didn't? "What the hell does 'ah' mean?"
He laughed. "Relax, son. Your trip's over."
As the last cow finally conceded the grass was indeed greener on the pasture-side of the fence and had moved through the gate, Josh looked down the now clear road and saw nothing. Nothing if he discounted some sort of a crop and a hell of a lot of sky. He squinted and just made out what looked like a communications tower. "So where's the town?"
The older man pointed down the dead-straight road. "Three miles gets you to the outskirts and another mile to the traffic signal. Two miles past that, you're done with the town and heading to the mountains."
That distance in Chicago wouldn't even get him from his apartment to his favorite deli. How small was this place? "What if I turn at the traffic signal?"
"Right? Now that will take you straight to Canada, eh." He grinned at his own joke.
The town couldn't possibly be so small. "According to Wikipedia," Josh said, "it's got a population of three thousand people."
The cowboy scratched his head again. "I guess if you include the ranches, it does. It's surely bigger than Bow. Mind, just about every where's bigger 'n Bow."
Disbelief flooded Josh as he remembered passing a rusty town sign. "That place with the tavern and nothing else?"
"Yup, that'd be Bow." He shoved his hand through the open window. "The name's Kirk McCade. Welcome to Bear Paw, doctor."
Josh gripped his hand. "Josh Stanton."
Kirk slapped his hand on the roof of the car. "No doubt this baby is a sweet ride but once you're settled in, best buy yourself a pickup. Winter here's tough on vehicles."
A slither of indignation ran up Josh's spine. He might not be used to wide-open spaces but he knew weather. "I've just spent two years in Chicago so I know all about winter."
Kirk laughed so hard Josh worried he'd fall off the horse.

To read more head to http://www.fionalowe.com/index.php/montana-actually
Book Info:
A big-city doctor in a small-town Montana practice….A former nurse who has sworn off doctors forever….The scene is set for passions to ignite in Big Sky Country. For readers of Robyn Carr and Sherryl Woods.
City doctor Josh Stanton and his sports car don't suit the country, but with his medical school debt about to bury him, Josh has to make the best out of a bad situation. Adjusting to his new job and life in the middle of nowhere isn't easy, but at least the views of the mountains—and one distractingly attractive local—are stunning…
After eight years away, Katrina McCade is back in Bear Paw for a break from her life, bad choices—and men. But when a broad-shouldered stranger bursts into town, she finds herself unexpectedly saddled with the town's sexy new doctor as a tenant. Katrina doesn't need a man to make her happy, especially a disgruntled physician. But try telling her body that…
"This is a funny, sexy, and heart-warming novel that I feel is a must-read and a keeper. It made me laugh. I loved each character, and wish I could visit Bear Paw."
Catherine Anderson, New York Times bestselling author of Silver Thaw
"Delightful." –Publishers Weekly (starred review)
Book Links:
Meet the Author: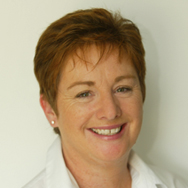 Fiona Lowe is a RITA® and R*BY award-winning, multi-published author with Berkley Penguin USA, Carina Press and Harlequin Mills & Boon. Whether her books are set in outback Australia or in the USA, they feature small towns with big hearts and warm, likeable characters that make you fall in love. When she's not writing stories, she's a distracted wife, mother of two 'ginger' sons, guardian of 80 rose bushes, slave to a cat and often found collapsed on the couch with wine. You can find her at her Website | Facebook | Twitter |