Today it is my pleasure to Welcome author
Alessandra Torre
to HJ!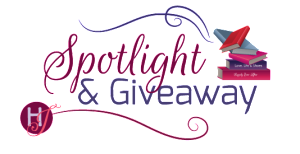 Hi Alessandra and welcome to HJ! We're so excited to chat with you about your new release, Moonshot!
Please summarize the book for the readers here: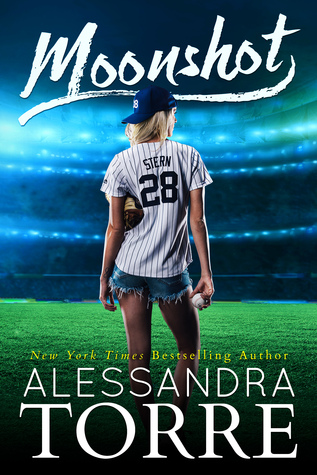 Moonshot is about Ty, the daughter of a pitching legend, who has worked as a ball girl for the Yankees for the last seven years. She's about to turn 18, and trying to figure out what to do with her life when Chase Stern, the sexiest train wreck imaginable, is traded into the team. The book covers their fall into love–a love they really have to fight for–especially as a serial killer is picking off blonde Yankee fans, one bloody death at a time. It's a combination of a sports romance and a suspense–with just enough twists and turns to keep you really tied to the pages of the book.

Please share the opening lines of this book:
When my foot first stepped up, high and hesitantly, onto a team bus, I was seven. I liked My Little Ponies and Hanson. A brand-new coloring book was tucked under my skinny arm, a Lisa Frank backpack high on my back, full of my Most Important Items.
Please share a few Fun facts about this book…
My husband was a bat boy for the Minnesota Twins for three years. I've listened to his stories and begged his advice on a consistent basis when writing this book.
I love baseball — the Yankees were chosen because I've attended countless spring training games of theirs, plus traveled to NYC to watch them play.
Originally the book didn't have a suspenseful element. I added that in the second draft of the book… I have a love of suspense and didn't want a predictable storyline. Adding that element completely turned the book on its axis and changed it from a story I liked to one I loved.
Please tell us a little about the characters in your book. As you wrote your protagonist was there anything about them that surprised you?
Ty is a really interesting girl. This book covers a few different times in her life, and you can really see her growth. She's lived in a male-dictated world her whole life (traveling with the team, working in MLB Baseball) but she is a feminine girl, and has spunk and a witty personality that I just love.
Chase really grows throughout the book. In his opening scene, he's screwing a teammate's wife and then gets in a fistfight. He is a little lost and a bit of an ass in the beginning of the book. But he grows so much, and he feels so much. I loved writing his journey, it wasn't an easy one for him.
If your book was optioned for a movie, what scene would you use for the audition of the main characters and why?
We all had our favorite cities. Detroit wasn't mine. Especially on days like this, when the rain pelted the field, the tarp doing little to keep the clay dry. I huddled under the west overhang, my uniform cold and clingy, an itchy skin that I couldn't shed, not for a while. The kid beside me, some Michigan local who'd won his place in some radio station giveaway, looked miserable. I was sure his visions of the day hadn't included sprinting across a soggy field, sneakers wet and squishy, toes frozen, picking up forgotten balls. Now, with a break in the downpour, I nudged the kid. "Make a run for the dugout." I nodded right, and he ran—short, chubby legs darting across the grass.

I pulled my cap down low and crossed my hands over my chest, too mature to run, my steps nonetheless quick as I crossed to the far end, taking the back gate and walking down the ramp and toward our visitor locker rooms. I could hear the hum of voices, the men pent up inside, everyone itchy, ready for the game to either be called off or played, the inactivity excruciating.

It'd be an extra late night, the two-hour rain delay pushing back our bedtimes. I shivered in the empty hall and walked faster, rounding the final corner toward the locker room and running smack into someone.

Someone with a hard body.

Tall, the bill of my hat hitting his chest, my hands instinctively coming up and pushing against his stomach, nothing but hard abs felt through dry uniform.
Uniform. My throat went dry; I stumbled back, my wet cleat slipping against the painted concrete, out from under me, and my hand tightened against his uniform, holding on, his body reacting, and suddenly I had his hands on my hips.

His hands were on my hips. I tried to process that thought, the feel of his fingers tightening, his body bent forward, over me, as I tilted back. I frantically moved my feet, my shoes sliding, legs spreading, and I finally came to a halt, one shoe stopped by the wall, his grip tight on me.

"Don't move," Chase ordered, both of us in danger of falling if I continued my leg windmill. My face was tucked into his chest, an intentional move I had made milliseconds earlier because keeping my chin up would have put us in a Hollywood dip of sorts, and that was quite possibly the only thing that would have made this more embarrassing.

His uniform smelled good. Some sort of cologne, unless he rolled out of bed smelling like a medley of forest and ocean. Dad wore Old Spice, which was the most unsexy, spicy scent on the planet. This … I didn't want to let go. I wanted to yank off his shirt and wrap it around my head, surgically affix it to my face, and smell just that, forever, even if it made me an elephant man freak in the process.

Don't move, he had said.

I didn't. I stayed in place until he pulled me up, my feet almost lifting off the ground, and his hands stayed in place until he was certain I was firm on my feet, our bodies parting, my hands releasing their grip on his shirt, nervously moving to adjust my baseball cap into place, to pull at the front of my wet shirt, releasing the cold material from my skin.

"Thank you," I muttered.

"You should get into dry clothes."

"I'm fine."

"Your teeth are chattering." His hand reached out and was suddenly at my jaw, fingers gentle in their brush over my lips, and I ground my teeth, my eyes moving, shock pushing them up, past his touch, and to his face for the first time.

A mistake. This close, our bodies just a foot apart, his touch soft on my lips … I was unprepared. Unshielded.

There was a line between his eyebrows, a hard pinch of skin. His eyes deep and soft, no laugh in them today, no cocky tilt of that mouth. He pressed his lips together, his jaw tight, skin golden, and it was pure beauty before me. I couldn't look away—not when our eyes met, not when his hand slid to cup my face.

He let go of me then—the moment his fingertips slid into the dip behind my earlobe, wrapped under the line of my jaw. He pulled away, his hand fell from my waist, and we both stepped back.

"I'm sorry." He rubbed at his mouth.

"It's a blind corner. No big deal."

"No." He coughed. "I'm sorry about the locker room. What I said—it was stupid."

"Oh." I could feel the blush, hot and prickly through my cheeks. "It was stupid."

He laughed in response, the sound loud and unexpected. "So you didn't like what you saw."

I stared at him, my eyes widening, no coherent, logical response coming to mind. "No!" I finally said, and it was five heartbeats too late.

"Really," he challenged.

I couldn't respond to that and stepped around him, moving down the hall, my feet quickening. I was desperate for an escape, for room to breathe, desperate for anything but another word of conversation.

"You always run, Little League?" his call rang down the hall, slamming into the back of my head.

I stopped. Turned. Met those eyes across twenty feet of nothing. "You always bunt?" I called back.

He snorted. "Bunt?"

I shrugged. "That's what it felt like to me." My lie came out strong, the words mixing his brown eyes into something darker.

"Grand slams aren't typically called for, in this situation."

"What situation is that?" I couldn't shut up. It was like I was running full force to the edge of the cliff, but my legs wouldn't stop.

"Untouchable women."

Women. Not girls, not children. Had I ever been considered a woman? Was I a woman?

"And it wasn't a bunt," he added, before I had the chance to formulate a response.

"It wasn't?"

He took a step back, turning away and tossing a response over one perfectly sculpted shoulder. "Babe, I haven't even stepped up to bat."

He was around the corner before my brain processed the words. Before I could form the question that followed the receipt.

Hadn't stepped up to bat? Meaning … he hadn't even been interested? Or … was that heart-stopping moment just a scratch at the surface of what Chase Stern could unleash?

It was probably good he left. I didn't think anything positive would come from a further explanation.

That night, the game was cancelled, and I went back to the hotel, my uniform still wet, my mind still wound.When I closed my eyes in bed, all I could see was his stare, and all I could smell was the phantom scent of his cologne.
What do you want people to take away from reading this book?
I always write for enjoyment. I want the reader to have a few hours of escape – to dive into this world of sex and summer baseball, I want them to stay up late reading and burn through pages because they have to see what comes next. If I can accomplish that, I'm happy.
What are you currently working on? What other releases do you have planned for 2016?
I'm working on a pet project of sorts right now. It's not a novel, it's something else. I can't share it yet, but my newsletter subscribers (nextnovel.com) will get the news first. After Moonshot, I'm not really sure what I want to write next. I'm sort of clearing my mind right now–in a few weeks I'll dive back into writing mode.

Thanks for blogging at HJ!
Giveaway:

2 Print copies of MOONSHOT by Alessandra Torre
To enter Giveaway: Please complete the Rafflecopter form and Post a comment to this Q:

I've written in a lot of different genres: erotic romance, erotic suspense, contemporary romance, and now a sports romance/suspense. What is your favorite genre to read in?
Excerpt from Moonshot:
Maybe it was because I'd skipped lunch. Or maybe it was because Forte had left his gold chain at the hotel and I had to get a driver to take me there, then back, missing batting practice, all so he could put that nasty thing around his neck and still error. It hadn't been 'right on the dresser' like he'd said. It'd been in the shower, coiled up next to a used bar of soap with various old man hairs stuck in it.

Whether it was due to hunger, or Forte's errand, I was grouchy. We were also down by two, which made me jittery, my palms sweating as I hung off the dugout and watched Fernandez whiff.

"Ty."

His voice was low, but I heard it, pushing off the fence and turning to Chase. He sat on the metal bench, his hat pushed back on his head, one hand rubbing at his mouth.

I said nothing, just raised an eyebrow.

He lifted his chin, nodding his head back. "A few rows up, the brunette in the tight red shirt."

I fought to keep my expression level. "Yeah?"

"Get her number."

I glanced back, Fernandez still at bat. An oh-and-two count, two outs on the board. I could tell you, without even seeing the pitcher's curl, what was about to happen.

There was the smack of a ball against leather, and Chase leaned forward, coming to a stand, his hand working into his glove. "You got a problem with that, Little League?"

It wasn't the first time I'd been asked to scout girls from the stands. It was practically part of the job description. A player saw a girl they wanted, they sent one of us over. It had never bothered me before. But now, after his kiss, after our talks, it burned. It burned hot and red and made me want to launch myself at him, fists swinging. I shouldn't have sent that text. I'd thought it was cute. Witty. I'd thought it would make him more interested. Instead, he'd just moved on.

"She's a Reds fan." I spat out the response that I should have kept to myself.

"So?" he shrugged. "I like the forbidden." He grinned at me, and I looked away, the dugout suddenly crowded, traffic moving both ways as we took the field.

"Brunette. Red shirt," he reminded me, his smile wide, grabbing a ball from the stack and tossing it my way, my catch of it automatic.

"He bothering you, Ty?" The hand that clapped on my shoulder was big and strong, and I turned to meet our catcher's eyes, ones filled with protective concern.

"No," I managed. "I'm fine."

"You sure?" He climbed the steps and paused, one foot on the field.

"I'm sure," I said, more conviction in my words. "Now go and shut this shit down."

He laughed, bright white teeth shining out from his dark skin. "You know it, baby." I watched him jog off, the crowd on their feet, stomping and cheering.

Swallowing a groan, I moved to my bag and grabbed a pen and pad of paper.

I like the forbidden.

A Reds fan. Talk about terrible taste. I took whatever warm and fuzzy feelings I had about Chase Stern and let them flutter out, caught by the wind, into the night sky.
Excerpt. © Reprinted by permission. All rights reserved.

Book Info:
Baseball shouldn't be a game of life and death…
The summer that Chase Stern entered my life, I was seventeen. The daughter of a legend, the Yankees were my family, their stadium my home, their dugout my workplace. My focus was on the game. Chase…he started out a distraction. A distraction with sex appeal poured into every inch of his six foot frame. A distraction who played like a God yet partied like a Devil.
I tried to stay away. I couldn't.
Then, the team started losing.
Women started dying.
And everything in my perfect world broke apart.

Buy Links: Amazon | Barnes and Noble | iBooks | Indiebound | Books-a-Million
Meet the Author: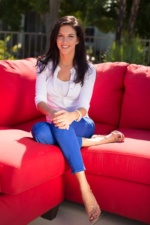 Alessandra Torre is an award-winning New York Times bestselling author of ten novels. Her books focus on romance and suspense, all with a strong undercurrent of sexuality. Torre has been featured in such publications as Elle and Elle UK, co-hosted Dirty Sexy Funny with Jenny McCarthy, as well as guest blogged for the Huffington Post and RT Book Reviews. She is also the Bedroom Blogger for Cosmopolitan.com.
You can learn more about Alessandra on her website at http://www.alessandratorre.com/ or you can find her on Twitter (@ReadAlessandra) or Facebook.
Website | Facebook | Twitter |