Today it is my pleasure to Welcome author
Mia Sheridan
to HJ!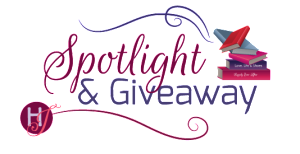 Hi Mia and welcome to HJ! We're so excited to chat with you about your new release, More Than Words!
Please share a few Fun facts about this book…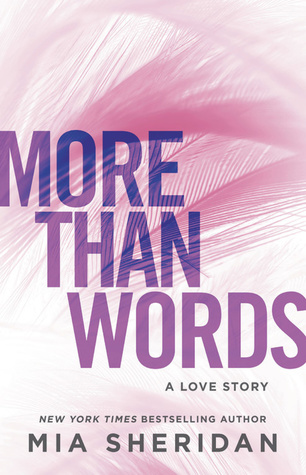 1. The heroine, Jessie, and the hero, Callen meet as children, are separated, and come back together again years later—one of my favorite romance set-ups!

2. My hero's name was originally spelled, "Calin," but my French beta informed me it's an actual French word meaning "cuddly." I didn't think that worked so well for my tortured hero so I changed the spelling to "Callen." 😀

3. There is a backstory in the book involving Joan of Arc.

4. I asked my husband to come up with a location in France (sometimes I give him tasks like that) and he came up with the Loire Valley, which in turn inspired the inclusion of Joan of Arc into the backstory. (She is from the Loire Valley).

5. The feather on the cover represents two things within the story. 😉
If your book was optioned for a movie, what scene would you use for the audition of the main characters and why?
A goose feather from the duvet spiraled upward with my movement and then floated lazily downward in a gossamer shaft of muted sunlight. Callen reached up and tried to grasp the fluttering piece of down, laughing when it danced away. He turned to face me, his hand running down my back as he pressed a quick kiss to the side of my mouth. "Do you know how I found that boxcar? The day we met?"

"No. How?"

He glanced upward, a smile playing over his mouth. I reached up and let my thumb glide over the perfect indent in the center of his bottom lip, unable to resist touching anywhere and everywhere that drew my interest. I felt hungry to experience him in every way I could…while I could. He kissed my thumb once, then pulled back. "I followed a feather." He paused, taking a piece of my hair between his fingers and rubbing them together, feeling its texture. At this point he must know the feel of every single part of me, and yet he sighed as he watched his own fingers move, seemingly captivated by the strands, perhaps as hungry as I was. The thought made me warm and content. "I'd had a run-in with my father, and I'd left the house. This feather…caught my attention, and I followed it." His gaze met mine. "I followed it to that boxcar, where you found me only a few hours later. I didn't even remember that until recently." He leaned in and kissed me, and I was lost in him once again.
Excerpt. © Reprinted by permission. All rights reserved.

Thanks for blogging at HJ!
Giveaway:

Print copy of More Than Words (A Love Story) by Mia Sheridan
To enter Giveaway: Please complete the Rafflecopter form and Post a comment to this Q:

What female in history would you love to learn more about?
Book Info:
The moment she met Callen Hayes, eleven-year-old Jessica Creswell knew he was a broken prince. Her prince. They became each other's refuge, a safe and magical place far from their troubled lives. Until the day Callen kissed her–Jessica's first real, dreamy kiss–and then disappeared from her life without a word.
Years later, everyone knows who Callen Hayes is. Famous composer. Infamous bad boy. What no one knows is that Callen's music is now locked deep inside, trapped behind his own inner demons. It's only when he withdraws to France to drink his way through the darkness that Callen stumbles into the one person who makes the music return. Jessica. His Jessie. And she still tastes of fresh, sweet innocence . . . even as she sets his blood on fire.
But they don't belong in each other's worlds anymore. There are too many mistakes. Too many secrets. Too many lies. All they have is that instinctive longing, that need–and something that looks dangerously like love.
Buy Link: https://www.forever-romance.com/titles/mia-sheridan/more-than-words/9781538727386/


Meet the Author: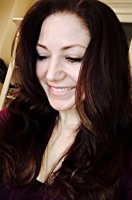 Mia Sheridan is a New York Times, USA Today, and Wall Street Journal bestselling author. Her passion is weaving true love stories about people destined to be together. Mia lives in Cincinnati, Ohio with her husband. They have four children here on earth and one in heaven. Find out more about Mia and her books at miasheridan.com.