Today it is my pleasure to Welcome authors 
Chelsea Camaron & Mj Fields
to HJ!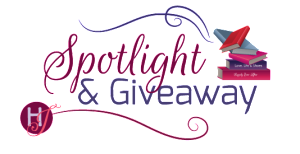 The sizzling-hot Caldwell Brothers series hits the Vegas strip as a bad-boy gambler from Detroit Rock City shows a single mom what it means to play for keeps.
Tell us about the book with this fun little challenge using the title of the book: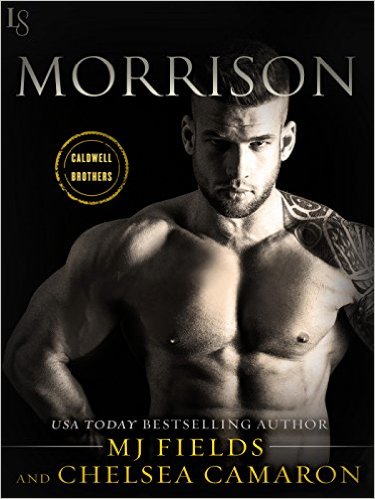 M– is for more. Morrison is all man… and more.
O– is for over the top. Once a Caldwell Man sees something he wants he will do anything to get it but if he is staking claim he makes damn sure he puts her first, and not just sexually, but emotionally and everyway possible.
R– is for romantic, but not in your typical hearts and flowers kind of delivery.
R– is for realized. Once Morrison realizes he is falling he also realizes what it takes to make it work, for the long haul.
I– is for indulge. Morrison was raised with little and he works hard to get what he wants. He indulges in material things and then when he finds something more important he indulges in… her.
S– is for stimulate. This book will stimulate you emotionally and physically.
O– is for offer. When he sees a problem he offers a solution. However when he feels a resistance he takes control.
N– is for nestle. Nestle in with your e-reader and get ready for a different kind of romance. One that is raw and real. One that will hold your emotions for a very long time to come.

Please share your favorite quote from the book:
It's a moment where Morrison is telling a bedtime story – card version of his life.
"Tell me about the queen, Morrison," I prompt, and he smiles sweetly.
"Oh, the queen … She was the Queen of Spades. She had love for her boys in spades, as the saying goes. Being ruled by the King of Clubs, she had to take a backseat to his needs, wants, and desires. The only thing the tyrant ever gave her was her boys and a hard time. Joker was wild all the time, you see. An unpredictable bastard, the King of Clubs was not ashamed to rule his house with an iron fist. This left her three Jacks feeling helpless, and eventually, the resentment grew toward the king as the boys' love and need to protect the queen grew. In the end, life wasn't aces because the queen left this life to go to a better one, but she gave her boys the winning hand before she perished." Reaching out, he cups my chin and rubs his thumb over my cheek, "She left them with aces in their hands."
Please share a few Fun facts about this book…
It has a deeper meaning throughout the series of be the good in a world full of bad.
Although the boys are named after rockers this is not a rocker book. There mother loved music and was a singer.
Although the series may not be a work of literary genius, we aspire to inspire just like the authors of the past that we gave all three of the heroine's in the series last names to match – Hemmingway, Poe, and Rand. We are readers at heart and wanted to give a small twist of that in our characters as we could.
If your book was optioned for a movie, what scene would you use for the audition of the main characters and why?
Their first meeting when Hailey is blocked in by his car. She is a spit fire and Morrison is all Caldwell with his confidence and smart ass remarks. The chemistry is there from the first moment between them and we would want to see that between the actors and actresses auditioning.
Glamorous, I am not.
Once I have adjusted my look from work life to real life, I wait.
Impatiently, I wait.
If this guy is in a tournament and winning, I could be here all fucking morning. Making my way over to the car impeding my escape, I run my manicured finger over the edge of the beauty.
One day, I will be just like these entitled fucks. One day, I will park my car wherever the hell I please without any regard for it being towed, hit, or stolen.
Must be nice to not care about losing a hundred grand.
I wish money was all that was at stake for me. Of course, some of us can't be so lucky, can we?
I'm tapping my finger on the trunk when I hear a whistle behind me.
"Get your fuckin' hands off my ride!" A suit wearing prick comes running over, muttering something about not having his usual valet guy.
Well, la-dee-da, park your own car, and you won't have to worry about which valet guy stowed your ride in the wrong place.
"Oh, what's wrong? Afraid you might get a little dirt on precious here? We wouldn't want that now, would we?" I mock him, wiggling a fingernail in the air as I bring it back down onto the car. The acrylic on my nails does nothing to remotely scratch the clear coat of the vehicle, but it does bring the asshole running over.
"Are you fuckin' crazy? That car cost more than some people's houses."
"Crazy? Nope. Pissed the fuck off? You betcha."
He looks at me, tilting his head to the side as if he is truly studying me. Then his hand comes up to his chest in mock pain.
"Pissed at me? Why would you be pissed at me, babe?"
"Babe, fucking babe. Do I look like a pig to you?" I look down at my ripped sweats and college shirt then raise my hand to silence him. I do look like a pig. Bottom line, I can't risk being at war with any underground players, so it's time to swallow my pride yet again. "Don't answer that. I think we're getting off on the wrong foot."
I extend my hand out to him and put myself in the sweet zone as best I can. "I'm Hailey. I work inside and just got off. I came outside, ready to go home … Only, you seem to have blocked me in." I can be sweet at least long enough for him to say something stupid or move his car. I hope he can shut up and we both move on.
His eyes dance in humor as he takes my hand in his, giving me a firm handshake. "Call me Caldwell."
What do you want people to take away from reading this book?
Let love in – as we would say to our readers. Don't close yourself off even when everything is crashing down around you. Second chances are real and second chances are your first chance at a new beginning.
What are you currently working on? What other releases do you have planned for 2015?
We are both ready for Jagger (Caldwell Brothers Book 3) to release April 2016. MJ Fields is working on her Rockers of Steel series with Memphis Black, Finn Beckett already released and River James releasing in Jan 2016. Chelsea Camaron is working on her Hellions Ride series with books 1-6 already released and book 7, Heated Ride will release Jan 2016.

Thanks for blogging at HJ!
Giveaway:

eBook: MORRISON by MJ Fields and Chelsea Camaron (AMZ / BN)
To enter Giveaway: Please complete the Rafflecopter form and

Leave a comment with your thoughts on the book…
Book Info:
For Morrison Caldwell, life is a game of chance. A high roller with a legendary poker face, he's the wild card of the family, always chasing the next thrill and never staying put for long. The one place that always lures him back is Las Vegas, with its hot tables and even hotter women. He's perfectly content to live his life as a series of one-night stands. But when a parking lot confrontation with a cocktail waitress takes a naughty turn, she leaves Morrison aching for another round.
After a long losing streak in Sin City, Hailey Poe is ready to get lucky. A steamy tryst with a cocky, mysterious stranger is the kind of no-strings encounter she's been craving . . . until Morrison Caldwell asks for more than she's willing to offer. But when Hailey's controlling, soon-to-be ex-husband tries to take her daughter away, she can't afford to turn down a helping hand. In this winner-takes-all game, Morrison is gambling with Hailey's life—and her heart.
Book Links:
Meet the Author:

MJ Fields
USA Today bestselling author M.J. Field's love of writing was in full swing by age eight. Together with her cousins, she wrote a newsletter and sold it for ten cents to family members. 

Her writing has changed a bit. Instead of updating the 'Fields' family, she writes highly emotional and … steamy romance novels. Her stories are full of authentic, raw, and gritty alpha male characters and the women they fall for. There always seems to be humor and a strong focus on family intertwined. 

MJ self-published her first contemporary romance in January 2013. Today she has completed six self-published series, The Love Series, The Wrapped Series, The Burning Souls Series, The Men of Steel Series, Ties of Steel Series, and The Norfolk series. Rockers of Steel book 1 Memphis Black and book 2 Finn Beckett are available now, book 3 River James will release on January 31st, 2016.

MJ is a hybrid author who publishes an Indie book almost every month, and is signed with a traditional publisher, Loveswept, Penguin Random House, for her co-written series The Caldwell Brothers. Hendrix is available now, Morrison will be released on December 1st, 2015 and Jagger on April 19th, 2016.

MJ lives in central New York, surrounded by family and friends. Her house is full of pets, friends, and noise ninety percent of the time, and she would have it no other way.
Follow MJ:
- Facebook: https://www.facebook.com/MJFieldsBooks
– Website: www.mjfieldsbooks.com
– Twitter: @mjfieldsbooks
– Instagram: mjfieldsbooks
– Tumbr: mjfieldsbooks
– Pinterest: http://www.pinterest.com/mjfieldsbooks/

– Goodreads: https://www.goodreads.com/author/show/7023103.M_J_Fields

Chelsea Camaron
USA Today Bestselling author Chelsea Camaron is a small town Carolina girl with a big imagination. She is a wife and mom chasing her dreams. She writes contemporary romance, erotic suspense, and psychological thrillers. She loves to write blue-collar men who have real problems with a fictional twist. From mechanics to bikers to oil riggers to smokejumpers, bar owners, and beyond, she loves a strong hero who works hard and plays harder.
Chelsea can be found on social media at:
Facebook: www.facebook.com/authorchelseacamaron
Twitter: @chelseacamaron
Email: chelseacamaron@gmail.com
www.authorchelseacamaron.com