Today it is my pleasure to Welcome author
Katy Evans
to HJ!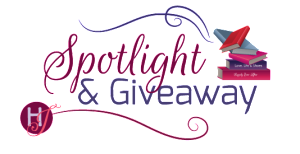 Hi Katy and welcome to HJ! We're so excited to chat with you about your new release, Mr. President!

Thanks so much for having me over!

Please summarize the book for the readers here: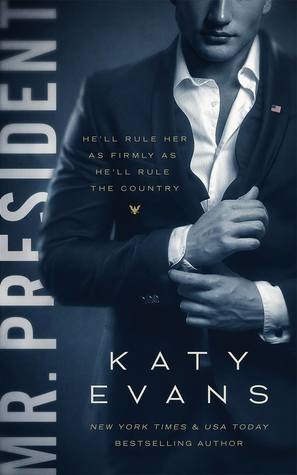 He's the son of an ex-president. She's working in his campaign. Theirs is a love as scandalous as it is forbidden. If he wins, what they have between them is over. But as they campaign, in the dark of night and in secret, she will be his.

Please share the opening lines of this book:
We're in a suite at The Jefferson Hotel where Benton Carlisle, the campaign manager, is smoking his second pack of Camels by the open window. 0.8 miles from here, the White House stands all lit up for the evening.
Please share a few Fun facts about this book…
MR. PRESIDENT was inspired by the every sexy JFK Jr. whom I grew up loving as young, and this story is the creative result of that love of mine. My hero, Matt Hamilton, is absolutely delicious and very wanted by every female alive!
Please tell us a little about the characters in your book. As you wrote your protagonist was there anything about them that surprised you?
Matthew Hamilton is the son of an ex-president; charming, honorable, and determined to become the next president. He doesn't need a red-haired distraction on his campaign trail, but at the same time, he can't stay away from Charlotte Wells. They have an intense connection that only grows as they spend more time together.
If your book was optioned for a movie, what scene would you use for the audition of the main characters and why?
We're in a suite at The Jefferson Hotel where Benton Carlisle, the campaign manager, is smoking his second pack of Camels by the open window. 0.8 miles from here, the White House stands all lit up for the evening.
All of the televisions inside the suite are set on different news channels, where the anchors continue reporting on the ballot counting progress of this year's presidential election. The names of the candidates are being tossed around in speculation—three names, to be exact. The Republican candidate, the Democratic candidate, and the first truly strong Independent candidate in U.S. history—the son of an ex-president and at barely thirty-five, the youngest contender in history.
My feet are killing me. I've been wearing the same clothes since I left my apartment this morning, headed to the polling station, and cast in my vote. The entire team that has been campaigning for the past year together met here at noon—at this suite.
We've been here for over twelve hours.
The air is thick with tension, especially when he walks into the living room after taking a break and heading into one of the bedrooms to talk to his grandfather, who's been calling from New York.
His tall, wide-shouldered frame looms in the doorway.
The men in the room stand, the women straighten.
There's just something about him that draws the eye—his height, his strong but unnervingly warm gaze, the polished ruggedness that only makes him look more male in a business suit, and his infectious smile, so real and engaging you can't help but smile back.
His eyes pause on me, visually measuring the distance between us. I left for an errand and just came back, and of course he notices.
I try to stay composed. "I brought you something for the wait." I speak as smoothly as I can and head into one of the bedrooms with a tightly closed brown bag meant to appear to be food. He follows me.
He doesn't close the door—I notice that—but he pushes it back so that only an inch remains open, giving us as much privacy as possible.
I pull out a crisp men's black jacket and pass it to him.
"You forgot your jacket," I say.
He glances down at his jacket, then the most beautiful dark-espresso eyes raise to mine.
One glance. One brush of fingers. One second of recognition.
His voice is low, almost intimate. "That would've been difficult to explain."
Our eyes hold.
I almost can't let go of his jacket and he almost doesn't want to take it.
He reaches out and takes it, his smile soft and rueful and his gaze perceptive. I know exactly why that smile is rueful, why it is soft with tenderness. Because I'm barely hanging in there tonight and there is no way that this man—that this man who knows it all—doesn't know.
Matthew Hamilton.
Possible future President of the United States.
He sets his jacket aside and makes no move to leave the room, and I glance out the window as I try not to stare at his every move.
Through the open window, a breeze that smells of recent rain and Carlisle's cigarettes flits into the room. D.C. seems quieter tonight than usual, the city so still it seems to be holding its breath along with the rest of the country—along with me.
Quietly we head into the living room to join the others. I'm careful to take a spot in the room that's nearly opposite his—instinct. Self-preservation maybe.
"They're saying you've got Ohio," Carlisle updates him.
"Yeah?" Matt asks, quirking a brow, then he glances around the room, whistles for Jack, his shiny black German Shepard-Lab mix, to come. The dog darts across the room and leaps onto the couch, setting himself on Matt's lap and letting him stroke the top of his head.
"… that's right, Roger, the Matt Hamilton campaign pulled off an impressive feat this year until, well, that incident …" the anchors discuss. Matt grabs the remote and turns it off. He glances at me briefly.
One more connection, one more silent look.
The room falls silent.
In my experience, guys love talking about themselves and their accomplishments. Matt, on the contrary, avoids it. As if he's sick of rehashing the tragedy of his life's story. The story that has been the center of the media's attention since his campaign began.
You can note varying degrees of respect in a person's voice when they talk about a particular US president. For some presidents, the degree is nonexistent, the tone more like contempt. For others, the name is turned into something magical and inspiring, filling you with the same feeling you're supposed to get when you look at a red, white, and blue American flag: pride and hope. Such was the case with the Lawrence Hamilton presidency—the administration started by Matt's father several terms ago.
My own father, who until then had supported the opposite party, soon became a staunch Democratic supporter, swayed by President Hamilton's charisma. The man's incredible connection with people spread across not just the nation but overseas, improving our international relations. I was eleven when I was first introduced to Hamilton's legendary charm.
Matt Hamilton, in his teens when his dad began his first term, had everything, his future bright. I, on the other hand, was still very much a girl, with no idea who I was or where I was going.
Over a decade later, even now I struggle with the sense of failure of having not lived up to something important. A meaningful job and a guy that I loved, those were things I wanted. My parents wanted more from me, politics. I went into social services instead. But no matter how many people I've helped, how much I've told myself that being an adult only means that I will be in my prime to really make a difference, I cannot help but feel like I not only didn't live up to what my parents wanted for me. Or what I wanted for myself.
Because at this very moment as we wait for the next President of the United States to be announced, both of those dreams of mine hang in the air—and I'm afraid when the results come in, they will both vanish my hopes into nothing.
I wait silently as the men create conversation, Matt's voice reaching me occasionally.
Ignoring him feels impossible, but it's all I can manage today.
The suite is grand, decorated to appeal to the tastes of those who can afford rooms that cost a thousand dollars a night. The kind of hotel to offer mints on your pillows and they have been extra hospitable to us, because Matt's a celebrity. They've gone as far as to send up yogurt pretzels, after the press made sure everyone knew they're his favorite.
There was even a bottle of champagne being chilled. Matt asked one of the campaign aides to remove it from the room. Everyone was surprised, they all felt that it meant Matt thought they'd lost the election.
I know that's not the case, instinctively. I simply know if the results are not what he hoped for, he won't want that cool champagne sitting there, a reminder of his loss.
Leaving Jack on the couch, he restlessly stalks across the room and takes a seat beside his campaign manager by the window, and he lights a cigarette. Memories play in my head. Of my lips circling the same cigarette that was on his lips.
I watch Jack, his warm puppy eyes and lightly wagging tail, to avoid looking at him. The dog raises his head on alert as Mark walks into the room, breathless, eyes wide, as if he cannot believe whatever it is that just happened—or is happening. He informs the room that the count is in. And as he announces the name of the next President of the United States of America, Matt's gaze locks with mine.
One look.
One second.
One name.
I close my eyes and duck my head upon hearing the news, the sense of loss overwhelming me.
What do you want people to take away from reading this book?
Aside from enjoying the amazing chemistry and passion these two characters shared, I hope people feel a renewed sense of hope in the future.
What are you currently working on? What other releases do you have planned for 2016?
I'm working on the sequel of Mr. President, Commander In Chief, to release in January 2017. I'm definitely looking forward to share more of this electric couple!!

Thanks for blogging at HJ!
Giveaway:

2 signed paperbacks of MR. PRESIDENT
To enter Giveaway: Please complete the Rafflecopter form and Post a comment to this Q:

I've always loved contemporary romances and I never in my wildest dreams imagined how much I enjoyed writing this political romance, which is a new genre for me. What are your favorite kinds of romance genres to read and what would be a new genre you might be interested in trying?
Excerpt from Mr. President:
His eyes meet mine, burning with importance. "I want you to be my eyes and my heart, to keep me in touch with the real people out there, the ones my whole life I've never gotten to meet."
"Okay, Matt," I say.
And then he leans over, and I catch my breath and close my eyes when his lips brush my cheek—and he kisses me there. It's as brief a kiss as the one he gave me when I was eleven, but I'm a woman now, and he is all man, and suddenly, unexpectedly, his arm starts coming around my waist and he's reeling me toward him, pressing me against his side.
Next thing, I feel his head dip down slowly toward me, his nose grazing my cheek. My breath catches in my throat, and I feel myself fighting the urge to turn my head just a fraction of an inch and kiss him flat on the mouth.
He smells like mint and a little bit of coffee mixed with his cologne. I inhale shakily and feel his lips touch the spot on my cheek where his nose had just been. His lips are warm, soft, yet firm.
His hand grips my hip, holding me close to him, as he tilts his head and places a kiss on my neck. I let my head fall back, and he chuckles darkly, rubbing his nose lightly against my neck, nuzzling me.
He uses his hand to turn my head to face him, and as I look into his eyes, I feel my world tilt on its axis and spin in all directions.
Everything else is drowned out as all of the thoughts in my head center around only him, and me.
All I'm thinking is what I'm feeling. How hard my heart is beating. How my breath is coming in faster intervals. How my skin is warm and tingling; how my whole body seems to be holding its breath in sweet anticipation for Matthew to move again, to touch me again, to kiss another part of me.
I whisper his name and he groans, "You feel incredible."
He leans in and kisses my collarbone, running his nose along my neck and inhaling me.
"God, and you smell so good . . ." he brokenly whispers. His deep voice burning through me, consuming everything in its path and leaving only this deep, almost primal need to be as close to this man as possible.
When I feel his tongue between his lips tentatively touch the skin on my neck, I hear myself moan.
He holds me closer to him, until I'm almost sitting on his lap, his head buried in my neck, kissing and nuzzling, licking and tasting.
I start to get worried, wondering where we are and when we will get to the campaign headquarters. I know no one can see us, since his car has black-tinted windows and a partition separating us from his driver, but still, something about this feels dark and forbidden.
"I—"
"Shhh . . . just let me do this, Charlotte. Please," he says as he lifts his head from my neck and holds my head between his hands, his eyes gazing into mine and then lowering to my lips, and then traveling back up to my eyes.
I feel him inch closer to me, and I slowly start to realize that he wants to kiss me. Right now. In this car.
Matthew Hamilton, possible future President of the United States and my first crush, wants to kiss me.
I reach out and hold his face in my hand too, and his eyes flare.
I don't know whether I should do this or not, but right now all I hear my body say is that I need to touch this man.
I kiss his cheek, my lips lingering.
I feel him relax, but his grip on me tightens.
What are we doing?
"Sir, we're here," Matt's detail's mumbled voice sounds through the partition.
I think I hear Matt curse under his breath. I inch myself off his lap to sit back in my own seat, and inhale a shaky breath as Matt opens his own door and comes around the car to open mine.
The look we exchange when we lock eyes as I come out of the car I cannot possibly describe. It's charged with need, lust, longing, curiosity, and something else . . .
I force myself to look away and walk toward the building, the feel of his lips still on my skin.
Excerpt. © Reprinted by permission. All rights reserved.

Book Info:
He's won the hearts of millions. But is he willing to lose his?
I met the president's son when we were both young. Matthew Hamilton was handsome, polished, and intelligent. I'd never met a guy like him.
He promised me that he'd never run for president. I promised that if he did, I'd be by his side.
Three terms later, an invitation to join Matthew Hamilton's campaign is the most exhilarating opportunity I've ever experienced. I'm determined to make a difference; he is determined to win.
Focused on his goal, Matt is steadfast, ruthless, and disarming. All eyes are on him and his popularity is surging. But soon, the next possible president of the United States is possessing me in more ways than one–and despite the risks, I'm helpless to resist.
We're stealing touches, stealing moments, and stealing away at night. But our chemical connection is quickly becoming dangerously combustive, putting not only my heart, but Matt's chance at the presidency on the line.
Winning will take everything. Walking away will be the hardest thing of all.
Book Links:

Meet the Author: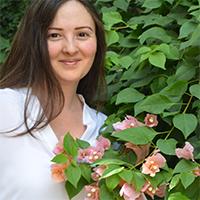 Katy Evans is the New York Times, USA Today, and Wall Street Journal bestselling author of the Real and Manwhore series and is currently hard at work on her next project. Find out more on her website: www.katyevans.net
Website | Facebook | Twitter | Instagram | GoodReads |