Today it is my pleasure to Welcome author
May McGoldrick
to HJ!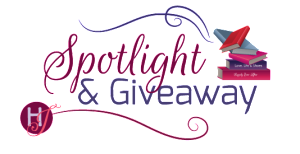 In the heart of Scotland, this Highlander is about to meet his match in a brand new romance from bestseller May McGoldrick.
Please summarize the book for the readers here:
Scottish Relic Trilogy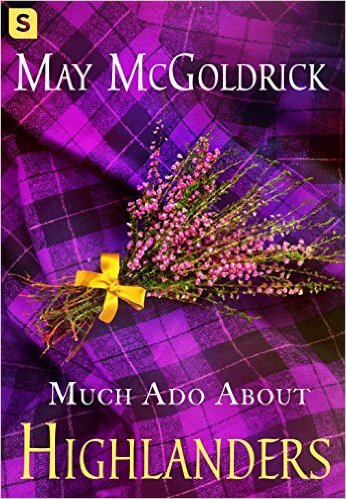 In 1494, a tempest drove a ship aground on Scotland's rocky northern shore. Four sailors survived, each carrying one fragment of a stone tablet. Each piece confers a special gift, passed down through generations.
Three women now hold a key to ancient power…

Much Ado about Highlanders
Scottish Relic Trilogy: Book 1

To advance his clan's power, Highland warrior Alexander Macpherson agrees to take Kenna Mackay as his bride. But the fiercely independent Kenna has an uncanny gift for healing and plans that don't include marriage.

 Alexander still wants this sharp‐tongued beauty…and he knows that she wants him, too. Kenna thought she was safe in a priory full of nuns. When she is kidnapped by her own husband, the battle of wits begins anew. 

Sir Ralph Evers already has one piece of an ancient and powerful relic. He will stop at nothing to possess the rest. His first target is Kenna MacKay.

As passions ignite, a heartless villain closes in, and two headstrong lovers find themselves locked in a struggle between evil and the power of undying love…

Please share the opening lines of this book:
Chapter 1

"There was a star danced, and under that was I born."

Western Coast of Scotland

The old saying danced in Kenna MacKay's head. When a man comes to a birthing, someone will die. And yet, Kenna thought, if the man were a physician, right now that was a risk she'd gladly take.
She was in deep waters, and she knew it. She was no midwife. Her prayers were frequently ignored by the saints. And she had no interest in witchcraft. Regardless, she had to convince either God or Nature to lend a hand and turn this bairn around.
Please share a few Fun facts about this book…
Each of these novels draw loosely from Shakespeare's romantic comedies. For centuries, these delightful tales have entertained innumerable audiences and readers. What could be better than putting a spirited heroine, an alpha Highland hero, and a little magic together. We thought that would be particularly fun for our readers, this year being the 400th anniversary celebration of the Bard.
This is our eighth novel that features members of the handsome and dangerous Macpherson Clan. And we know we're not alone in loving a good family saga!
The myth surrounding the four stones goes back to ancient Celtic tales about the High King Lugh and the phenomenal 'skills' he possessed. Many believe this was the origin of Arthurian legend. More on that in the second book of the trilogy.
Please tell us a little about the characters in your book. As you wrote your protagonist was there anything about them that surprised you?
Kenna MacKay, the protagonist in Much Ado about Highlanders, wants to be respected and loved for her intelligence, her passion, and her independent spirit. She demands equality in a society that scoffs at such a notion. What she has to learn in the course of the story is that what she actually needs is to overcome fears that are connected to her self-confidence. Alexander Macpherson, our hero, wants her back. As he develops, he learns that what he needs is the love of a woman who matches his own wit and passion. Once the unexpected kidnapping at the opening of the novel throws them together, the battle of wits begins and rages until passion and love seals their marriage. The conflicts that arise as the two of them struggle toward an understanding of their true needs is what makes their story—what makes them—endearing to us…and very real.
If your book was optioned for a movie, what scene would you use for the audition of the main characters and why?
For the audition scene, the main characters are seeing each other for the first time since their disaster of a wedding six months earlier. Even though Alexander Macpherson wants to get back together with Kenna MacKay, he is unprepared to see her trussed up and deposited at his feet. All he wants is to use her cousin to get back a Macpherson ship. All she wants is to gut him like a fish…
"Send her with the abbot," Alexander continued. "Tell the bloody MacDougall it's a sign of our good faith in the negotiation."
"Negotiation?" Kenna asked him. "Still trying to find yourself a husband, Alexander?"
"Keep her tied. And put the gag and the hood back on her. I wouldn't want to tempt anyone with drowning her before they get to Craignock Castle."
"I asked a question, you rank, half-witted pignut."
The blue gaze swung around to her.
"One would think that the disposition and character of someone living with nuns for six months might have improved just a wee bit. That some of their holiness might have rubbed off on you."
"You dare talk to me about character?"
"That a woman living with all those religious people might have become a better person. But not you. Only Kenna MacKay could end up sounding more ill-mannered than before. And why am I not surprised?"
"Because you're an idiot," she retorted, straightening up. "The only thing I needed to improve on was learning how to lower myself to converse with you, a churlish chicken-stealer so conceited that he calls himself my husband."
What do you want people to take away from reading this book?
Kenna MacKay is classic heroine, in the Shakespearean sense, and she shines as a role model. Although wounded by the world, she is still wise and witty. She is fiercely devoted and a courageous risk-taker. As a woman, she might lack power in her male-dominated world, but she is willing to struggle against that inequity. And as her story develops, Kenna comes to realize she wants not just more, she wants it all. And why shouldn't she have it? Why shouldn't we all have it?
What are you currently working on? What other releases do you have planned for 2016?
We're VERY excited that the 2nd installment of the trilogy, TAMING THE HIGHLANDER, is finished and now in production. That book will be released in August. Right now we're hard at work (read that as 'having fun') writing the concluding novel, TEMPEST IN THE HIGHLANDS, which will be out in early 2017.

Thanks for blogging at HJ!
Giveaway:

Ebook: May McGoldrick's MUCH ADO ABOUT HIGHLANDERS
To enter Giveaway: Please complete the Rafflecopter form and Post a comment to this Q:

In our novel, Kenna is involved with an arranged marriage. What are your thoughts about such a thing, either then or now?
Excerpt from Much Ado About Highlanders:
A work table was no protection. A fortress was no protection. A legion of armed warriors could provide no protection.
The abbot cowered in his seat, happy to be forgotten while the two Macpherson brothers argued across the room. But at every lull in the discussion, he was certain that they must be able to hear the fearful pounding in his chest.
If his heart stopped, at least he wouldn't have to play his part in the Highlanders' insane plan. Who was to say how the MacDougall laird would react to his involvement in this, forced though he was? He might very well just burn the abbey to the ground.
The abbot looked at the tapestry of St. Andrew on the wall and said a quick prayer for delivery, however it might come.
The elder brother, Alexander, strode to a north-facing window and stared out. The man was tall and broad and powerful. The abbot had once seen the African lion they kept in the menagerie at Stirling Castle, and Alexander Macpherson moved with the same lithe grace as that king of beasts. And he was equally terrifying. As gruffly courteous as he had been so far, he had the steely eyes of a man who would take what he wanted. And God help any man who stood in his way.
"Where is he?"
The younger one, James, was a hand's breadth taller and nearly as muscular. With his dark red hair and piercing grey eyes, the royal Stewart blood that ran in both brothers' veins was more pronounced in him. But there was an aura of command in each man that forced lesser mortals to attend them closely.
"They're coming. Give them time."
"I should have done this myself."
"Diarmad lost the bloody ship," James replied, joining his brother at the window. "It's only right that he should be the one to snatch the MacDougall chit."
These sons of the great laird Alec Macpherson clearly feared nothing, but the old priest could not pretend to be cut from the same cloth. His abbey, perched on a rocky cliff, was not half a day's ride south of the MacDougall's castle, and the thick curtain walls no longer provided the defense that they once did. In this modern age of cannon and gunpowder, the abbey felt more like a ripe plum on a tree, inviting pillage by any passing marauder.
"You have to admit it's a good plan," James pressed. "Diarmad grabs the lass, and we ransom her back for the ship. Easy. Effective. And the good abbot here has graciously consented to act as our intermediary. Is that not so, Abbot?"
Not trusting his voice, the old man nodded. These Highlanders were going to get him killed, pure and simple.
"I still say we should have sailed in with a fleet of our ships, stormed Craignock Castle, and throttled Graeme MacDougall until he told us where he's hidden our vessel." 
"You just hate to be left out of the action. Don't you?" James asked.
The abbot looked from one brother to the other.
They'd been waiting here all day, and they were likely to be here all night if the Macpherson captain and his men didn't get a chance to spirit away the laird's daughter. The abbot broke into a cold sweat at the very thought of it. Abducting Emily MacDougall from Craignock Castle itself. Saints preserve us!
Alexander glared at his brother. "You're damn right I don't like sitting out here on my arse. That tongue flapping MacDougall took our ship, by 'sblood! I want it back."
"And we're getting it back."
"That's not the point. Our ships rule the western seas. When have we ever lost one? Never! That's when!"
The abbot gazed blindly at the chart of abbey lands on his table. Since the days of the Bruce himself, the Macpherson clan had been the terror of the western seas from the Orkneys to Penzance. There was a wild story that their father, along with his friend Colin Campbell, had in one day raided an English arsenal in Carlisle, sailed into Belfast harbor where they forced the Lord Mayor to feed them dinner, and then made the crossing back to Glasgow in time for supper with the Archbishop.
But Alexander had a point. When word had gotten around that their ship had been taken, the Macpherson honor had taken a blow. And clearly, this bruising Highland warrior intended to reclaim both the ship and his clan's fierce reputation.
James wasn't giving up. "You know that while the English are hammering away at the Borders, the Regent has forbidden the clans fighting amongst ourselves. We can't draw blood going after the ship. Isn't that right, Abbot?"
The abbot cleared his throat. "That's true, m'lord. But please don't get me any deeper into this than I am already. If the MacDougall thinks I'm aiding you willingly, my head will be gracing a pike on the wall at Craignock before the tide turns."
"Well," Alexander snorted, turning his hard blue eyes on the abbot. "That would be the first time the old bugger has done anything remotely decisive in the past twenty years, a fact that makes the taking of our ship even more bothersome."
As the older brother turned his back again, the abbot sagged in his chair. His old bones were weary, and the stress of this was not making him any younger. He shouldn't be doing this. He should be reviewing the reports of the abbey farms, tallying the latest count of sheep and goats, planning his annual hunting trip to Falkland.
This was not going to turn out well. The MacDougall lass was supposed to be married in less than a fortnight. He himself was to perform the ceremony. The groom was due to arrive any time now. If the plan worked, and clan war was somehow avoided, there would still be hell to pay. And the abbot had a terrifying idea who would be paying it.
Shouts from the courtyard drew the attention of the three men, and the abbot dragged himself from his chair and followed the others down to the abbey's Great Hall.
Moments later, the door burst open and the Macpherson captain entered. Draped over his shoulder, a woman in bare feet was squirming and kicking, in spite of the ropes that bound her. The hood and gag did little to stop the violent sounds streaming from her mouth.
Behind him, another warrior entered, leading a far more docile prisoner.
"Two women?" Alexander asked. "Why are there two?"
Diarmad dumped his writhing burden unceremoniously on the stone floor and looked at the two brothers. "This one is no woman. It's a she-devil."
"I can see that."
"They were together. We didn't know which one was the MacDougall lass."
James walked toward the two prizes. "Well, it looks like our bargaining position has improved a wee bit. Let's just see what we have here."
When he pulled the hood off the calmer of the two, blonde hair tumbled down onto shapely shoulders and doe-like eyes blinked at him.
"Well," Alexander grumbled. "At least, you got Emily."
"Aye," James said in an odd tone. "And she's grown into a bonnie lass, I should say."
"What of this one, m'lord?" Diarmad jerked his head at the other woman, who for the first time ceased to fight.
Alexander crouched beside her and untied the gag. It struck the abbot that the Highlander treated her with more gentleness than he might have expected.
"Careful," Diarmad warned. "She'll bite you as soon as look at you. I've got claw marks up and down my arms from her."
Standing up, Alexander pulled off the hood. Long, chestnut-colored hair spilled out in waves.
"Bloody hell," he murmured.
Violet-blue eyes stared at him with disbelief that quickly gave way to cold fury.
"You puny, white-livered pigeon egg!" she rasped.
Alexander glanced at James and then looked hard at Diarmad. "I'll tell you what to do with her."
"Now, Alexander—" his brother began.
"You can carry my wife to the top of this tower and throw her into the sea."
Excerpt. © Reprinted by permission. All rights reserved.
Book Info:
Highland warrior Alexander Macpherson has lost his wife. When he agreed to take Kenna Mackay as his bride to advance his clan's power in the north, he expected a bit of an adjustment. He didn't expect the sharp-tongued beauty to run away on their wedding night. Still, Alexander wants his runaway bride…and he has the sneaking suspicion that she wants him, too.
Kenna Mackay thought she was safe in a priory full of nuns learning the craft of healing, but when she is kidnapped by her own husband, the battle of wits begins anew. But even as passions ignite, a deadly secret from Kenna's past rises to the surface and put their new love in jeopardy. As a heartless villain closes in, two headstrong lovers find themselves locked in a struggle between evil and the power of undying love. And this time, Alexander is determined he will not lose his wife again.
Available at:
Kindle      http://amzn.to/22ZnYuM
Nook (B & N)     http://bit.ly/1V2tFFH
Apple   http://apple.co/1PEgcgh
Google    http://bit.ly/1UTnyog
Kobo   http://bit.ly/1VSgIyX
Meet the Author: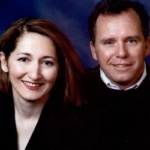 Bestselling and award-winning authors Nikoo and Jim McGoldrick published their first novel — a Highland romance called THE THISTLE AND THE ROSE — in 1995. Since then, writing under the names MAY MCGOLDRICK and Jan Coffey, they have published over thirty-five novels and books, including historical romances, romantic suspense, young adult, and nonfiction. They make their home in Northwest Connecticut where they write during their eleven and a half months of snow and play tennis for the rest of the year.  www.MayMcGoldrick.com
Social Media:
Facebook– MayMcGoldrick
Twitter– @MayMcGoldrick
Instagram– @NikooandJim
Pinterest– nikoomcgoldrick