Today it is my pleasure to Welcome author
Cheryl Brooks
to HJ!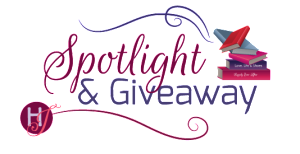 From author Cheryl Brooks comes the second in a steamy contemporary romance series set at a Wyoming ranch chock full of sexy-as-sin cowboys.
Please summarize the book for the readers here: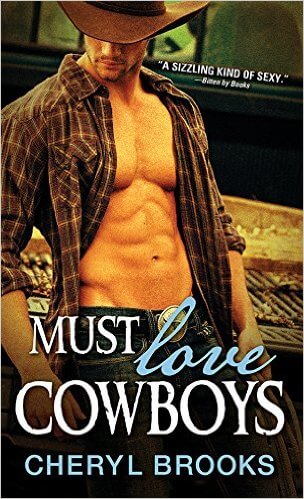 Super-shy computer specialist Tina Hayes takes a road trip accompanied only by her dog, Ophelia, to scatter her grandfather's ashes in the Tetons and deliver his service medals to his old Army buddy, Calvin Douglas. Calvin works as a cowboy and the bunkhouse cook on a remote Wyoming ranch, and though men make her nervous in the extreme, Tina reluctantly accepts his invitation to stay for dinner and spend the night. When Calvin is stricken by a heart attack, Tina agrees to stay on as the temporary cook until he recovers. Just as her shyness with the ranch hands begins to abate, a mystery surfaces, forcing her to work closely with Wyatt McCabe, the one cowboy who rattles her the most.

Please share the opening lines of this book:
"You're looking for who?" The eyes beneath his dark, forbidding brow were an indeterminate hazel, yet I'd never seen a more intense gaze—or one that was more intimidating.
"Mr. Douglas," I replied. "Calvin Douglas. He's supposed to work here. This is the Circle Bar K ranch, isn't it?"
"Yeah. He's here. Just never heard him called 'Mr. Douglas' before." Anyone else would have smiled at that point, but his expression didn't soften in the slightest.
Please share a few Fun facts about this book…
Although I have since been to Colorado, I've never actually been to Wyoming, so this book required a bit of research. When I mentioned this to a Facebook friend who lives in Wyoming, her response was that because that state is so sparsely populated, not many people would notice if I made a mistake. Google—images, maps, and general info links—was very helpful in determining some of the finer points, such as what hospital a heart attack victim from a ranch located midway between Rock Springs and Jackson Hole would wind up in, as well as a few other details. However, the bulk of my research was with respect to the various dishes that Tina cooked for her cowboys. Many of the recipes are either my own or some that I've used for years, but I found a few other keepers during the course of my research.

What, in your mind, distinguishes this book from other books out there in the same genre?
I prefer to write about the kind of characters readers can relate to rather than glamorous, super-rich stereotypes. My cowboys aren't millionaire ranchers. They are lonely, working cowboys with very little to call their own, and the most they have to offer a woman is their love. You probably know women who, like my heroine, are outgoing and friendly with other women but clam up and become invisible whenever an attractive man comes on the scene. I tossed my shy computer-geek heroine into a bunkhouse filled with lonely, love-starved cowboys and let the fun begin!

Please tell us a little about the characters in your book. As you wrote your protagonist, was there anything about them that surprised you?
Some of the characters were introduced in Cowboy Heaven, the first book in the series—the ranch's owners Angela & Dusty Jackson, along with Bull Russell, Joe Knight, and Calvin Douglas—while the rest were created especially for Must Love Cowboys. In this story, I needed some young, flirtatious cowboys to help Tina overcome her shyness and balance out the brooding intensity of my hero, Wyatt McCabe. What surprised me most about Wyatt was that despite his past, he somehow managed to retain his sense of humor. With respect to my heroine, Tina responded far more quickly to the immersion in an all-male environment than I expected her to. But then, that's what happens when a shy woman takes up residence in a bunkhouse. 🙂

Tell us about the first kiss…
Because my heroine is very shy and my hero is the tortured, brooding type, the first kiss was precipitous, to say the least. Wyatt is taken with Tina on sight, but his tragic past has caused him to avoid close relationships. Tina is more nervous around Wyatt than she's ever been with any other man, which is saying quite a lot. And yet, despite their reasons for avoiding intimacy, when opportunity knocks, Wyatt replies with enthusiasm.
Did any scene have you blushing, crying, or laughing while writing it? Why?
Nick Reno was a fun character, and his healthy appetite and outspoken nature provided several opportunities for humor. Case in point, this scene, which takes place about halfway through the book:
Nick stuck his head through the doorway. "Sorry to break up the party, but those dishes aren't gonna wash themselves, and I'm sure as hell not tackling that mess alone."
"Be right there," Wyatt said. "Tina had something she wanted to show me."
"Sure she did," Nick scoffed. "Listen, you two can play show and tell later. Right now, I want to get my chores done before I conk out from eating that huge dinner." He aimed a grin at me. "Which, by the way, was fabulous."
"Glad you enjoyed it," I said. "Any requests for tomorrow?"
"I dunno…the stuff you come up with on your own is damn good. Surprise me."
"You're a big help," I grumbled. "Guess I'll just ask Calvin what he usually does on Mondays."
Wyatt cleared his throat. "I can tell you that—any of us could. The usual weekday breakfast, sandwiches for lunch, and pork chops for dinner."
I was almost afraid to ask, "How many pork chops apiece?"
Nick licked his lips.
Oh, here it comes…
"I can eat three," he said. "Unless they're the big thick ones. And then I usually only eat two."
"And what would you like with your pork chops?" After the day I'd had and as tired as I was, no telling what weird combinations I might come up with if left to my own devices.
"Anything," he replied. "Use your imagination."
"You might be sorry you said that when I serve Swiss chard ice cream for dessert."
For a moment there, I thought Nick might actually gag. He put up a placating hand. "Okay, okay. Green beans and mashed potatoes." The resignation in his voice and posture suggested that those two dishes comprised the remainder of their standard Monday night fare.
"Not terribly imaginative," I said. "But doable."
"Baked sweet potatoes instead of mashed?" Wyatt suggested.
I nodded. "That's better. What about a salad?"
Wyatt arched a wicked brow. "Caesar?"
"You got it."
"Wait a minute," Nick said. "What about dessert?"
I grinned. "Sugar-free Jigglers."
Nick stared at me, unblinking. I could've sworn there were tears in his eyes. "You're kidding me, right?"
"For now," I replied. "Although I'm pretty sure it'll come to that eventually."
"I'll give up a pork chop if it means having pie," he declared.
"What kind?" I prompted.
"Doesn't matter," he said. "Just as long as you don't make it with Swiss chard."
If you could have given your characters one piece of advice before the opening pages of the book, what would it be and why?
One of the main themes of this story is the importance of maintaining family ties. If my characters had kept in contact with their relatives, this story would have turned out a lot differently.
What are you currently working on? What other releases do you have planned for 2016?
I'm currently working on a contemporary paranormal romantic suspense trilogy, which is taking forever because of all the research that writing it has required. I've finished the first two books and as soon as this blog tour is over, I'll start on the third. No telling when or how it will be published. I have also written the first two chapters of a "second generation" book in my Cat Star Chronicles series, which I'll pick back up after I've finished the romantic suspense trilogy.

Thanks for blogging at HJ!
Giveaway:

Print copy of MUST LOVE COWBOYS (Cowboy Heaven) by Cheryl Brooks
To enter Giveaway: Please complete the Rafflecopter form and Post a comment to this Q: Since I've spent the past several years writing about Zetithians, the sexy aliens featured in the Cat Star Chronicles, and have recently switched over to cowboys (at least temporarily), the question I'm most fond of asking is this:
Given the choice between a super-sexy Zetithian and a red-hot American cowboy, which would you choose? Why?
Excerpt from Must Love Cowboys:
"You boys get on in here and grab a bowl," Calvin called out. "Or should I just pour the chili in the trough?"
"We're coming." After more scraping of chairs and scuffling of boots, the men descended upon the kitchen.
I should have turned around and smiled, but I simply couldn't face them. I would be gone in an hour anyway. No need to make friends with everyone. Not that I could…
Apparently, Ophelia wasn't interested in making friends, either. With a whine, she darted between me and the stove, sending me stumbling backward only to slam into a rock-hard body and be gathered up by a pair of strong arms.
"Good thing you'd already set down that cornbread." His breath stirred the hair lying against my neck and morphed the tickles into goose bumps that skittered down my back. "Wouldn't want to make a mess."
This wasn't the same cowboy. The voice was as different as the attitude. Heat flooded my cheeks.
He relaxed his hold but didn't let go. Nuzzling my neck, he drew in an audible breath. "Mmm…your hair smells even better than the cornbread."
"Oh, way to go, Dean," another man jeered. "That's sure to go down in history as the best pick-up line ever."
"Give me a break, Nick," the one called Dean said. "I wasn't expecting a gorgeous blonde to fall into my arms."
Positioned as I was, he couldn't see my eye roll or my red face—yet. I stiffened as he spun me around. My gaze landed on the base of his neck where it met the open collar of a plaid shirt. Placing a loosely-fisted hand beneath my chin, he tilted my head back.
His smile stole my breath before the other details even registered. Freckles, dimples, big blue eyes, and an unruly thatch of sandy hair. Men might have made me nervous as all get out, but that didn't mean I never looked at them. This one was worth a second glance. And a third. And a fourth…
"Enough of that, now," Calvin barked. "Tina's my best buddy's granddaughter. I won't have you teasing her."
"Didn't know you had a best buddy, Calvin," another man said. "Always thought we were your best buddies."
"Me and John go back to way before you were born, Sonny," Calvin snapped. "You don't know nothin' 'bout it."
In response to Calvin's reprimand, Dean released me, although he certainly took his time doing it. Another wave of tingles raced over my skin as he traced the length of my arms with his fingertips.
He scanned my face with appreciative eyes, then glanced at Calvin. "Never woulda guessed an old coot like you would be friends with a girl like this."
In the space of ten minutes, I'd been called a young lady and a girl. Clearly, these guys didn't get out much.
"Yeah, well, I just met her myself." Calvin waved his ladle at Dean as though about to swat him with it. "Back off and I'll introduce you." Placing a hand on my shoulder, he used the ladle to point at each man in turn. "Let's see now… I imagine you've already figured out which one is Dean—his last name is Wayland, by the way. The bald guy with the handlebar mustache is Bull Russell. Sonny Ferguson is the kid with the curly hair. Nick Reno's the one with the ponytail and the smart mouth." He pointed at a rather tall, homely fellow. "That's Joe Knight, the foreman." I followed his gesture to the last man, who stood framed in the doorway. "And that mean-looking varmint over there is Wyatt McCabe."
Without his hat, Wyatt was even more formidable, and his eyes weren't the only feature contributing to that impression. Tanned skin, dark beard stubble, and thick black hair in a crew cut gone wild with a rather prominent widow's peak marked him as the rugged outdoor type. The sharp planes of his nose and the grim set of a small mouth with a full lower lip that should have been sensuous but wasn't—at least, not at the moment—suggested he was not a man to be crossed. And then there were the eyebrows. Now that I could see them clearly, they reminded me of a seagull's outstretched wings—if there was such a thing as a black seagull.
One of those extraordinary eyebrows rose ever so slightly. "We've met."
Excerpt. © Reprinted by permission. All rights reserved.

Book Info:
SO MANY COWBOYS…
Shy computer specialist, dog lover, and amateur chef Tina Hayes has a thing for firefighters, but when she travels to the Circle Bar K ranch on family business, the ranch's cowboys have no trouble persuading her to stay on as their cook. Especially not when she learns that brooding Wyatt McCabe—a man who makes her heart gallop like no one else can—is also a former firefighter.
HOW DOES SHE KNOW HE'S THE ONE?
Wyatt's sizzling embraces leave Tina breathless. But being surrounded by a passel of smokin' hot ranch hands can be complicated. With so many cowboys courting Tina all at once, Wyatt must prove to Tina that she belongs with him.
Buy the Book
Amazon: http://amzn.to/1SlEPmw
Barnes & Noble: http://bit.ly/22Larad
Apple: http://apple.co/1VNE7RX
BAM: http://bit.ly/1WOG8Mc
Kobo: http://bit.ly/1MHd43v
!ndigo: http://bit.ly/1Mq9HmH
Indie Bound: http://bit.ly/1LNe9fd


Meet the Author: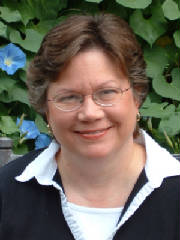 Cheryl Brooks is a former critical care nurse turned romance writer. Her Cat Star Chronicles series includes Slave, Warrior, Rogue, Outcast, Fugitive, Hero, Virgin, Stud, Wildcat, and Rebel. She is a member of RWA and IRWA and lives with her husband and sons near Bloomfield, Indiana.
Connect with Cheryl
Website: http://www.cherylbrooksonline.com/
Facebook: https://www.facebook.com/cheryl.brooks.963
Twitter: https://twitter.com/CherylCatMaster
Goodreads: https://www.goodreads.com/author/show/752898.Cheryl_Brooks