Today it is my pleasure to Welcome author
Licie Laine
to HJ!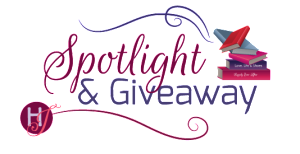 Hi Licie and welcome to HJ! We're so excited to chat with you about your new release, My Fair Baron!
Please summarize the book for the readers here: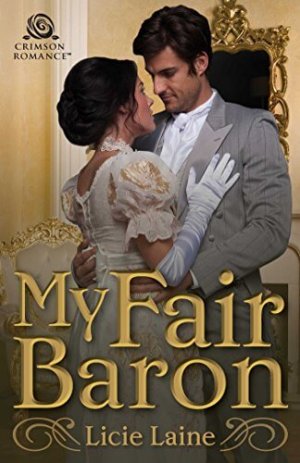 My Fair Baron is a slow burn, fake relationship story with mutual pining, featuring an unusual, well-educated woman who has to marry to keep her family home. It flips the "prostitute with a heart of gold" trope, so the male is the escort. My novel brings something new to the usual historical romance.

Please share the opening lines of this book:
England, 1900

Claire hurried down the crowded London walkway toward the royal mail office, the pleats along the bottom of her lavender day dress fanning out with a swish on every step she took. Beneath her gray wool pelisse, she held her brown paper–wrapped parcel tightly against her chest. If someone should knock into her, it would be disastrous to drop her latest manuscript in a puddle of mud and be forced to retype the damaged pages before her next deadline.
Please share a few Fun facts about this book…
This novel started out as a role-playing game, which I then turned into fan fiction, then edited to be the story it is now. Some authors don't like to admit they write fan fiction, but I would never alienate my original audience. I owe them my success in publishing, as they were the ones who encouraged me, and they continue to be my cheerleaders. I'm proud of my writing origins!
Will's journey through depression to recovery is actually an echo of what I've gone through myself.
Claire is based on a character from a play I liked, which is why I made her a playwright initially.
Please tell us a little about the characters in your book. As you wrote your protagonist was there anything about them that surprised you?
Claire started out as a playwright in the earliest incarnation of the story, but I turned her into a novelist in order to simplify it, as I wanted to focus on the romantic narrative rather than her difficulties getting her plays produced. Viscount Oakdown was supposed to be the villain of the book, but instead, he ended up with a redemption, which I like a lot better, as I'm a sucker for a happy ending. Now, he'll feature as the hero of his own book alongside Isadora!
If your book was optioned for a movie, what scene would you use for the audition of the main characters and why?
I think I would pick the moment in chapter 12 where Claire and Will are in the carriage and he admits the wrongdoing in his past. It's a very emotional scene with very little movement; it would be up to the actors to bring the right amount of intensity to the scene to keep the audience engaged. Here's a little snippet (a few lines are redacted to avoid spoilers!):
"Oh, Will," she said, her voice thick with emotion. She moved to his side of the bench and folded her arms around his neck.
He remained unmoving for a moment, then crumpled, wrapping his arms around her waist with a despairing cry. He curled inward, almost as if he wanted to wrap his entire self around her, burying his face against her shoulder.
"It wasn't your fault."
"But it was, it was," he said helplessly.
"No," she said. "Will, don't you see? It's because of you that the viscount lives." She trailed the fingers of one hand through his hair, trying to comfort him. "I would never hate you for doing what you could to save a friend."
"Oh, Claire," he moaned, her name a prayer on his lips, as though she would absolve him of his years of guilt. His tears fell heedlessly against her neck. "Claire . . . Claire . . . "
"I'm here, Will," she said. "I'm not going anywhere."
He lifted his head, and before she could think, he crashed his lips against hers, kissing her hard and desperately. When she gasped, he took advantage of her open mouth to slide his tongue inside, plundering her, dominating her with his kiss. One of his hands came up to cradle her head, tilting it just so to give him better access. Claire sat helplessly within the circle of his arms, unable to do much more than submit to him, as sensation thrilled through her, from the top of her head to her toes and back again, at the wonder of her very first kiss.
What do you want people to take away from reading this book?
On the surface, the book is a historical romance, but it's also a book about dealing with loss and grieving. It's about recovering from depression and how it can be a daily struggle. For those with depression, I hope it would help them feel like they're not alone and it's okay to ask for help. For those who don't have depression, I hope that it might help them relate a little better to those who struggle with it. Because it can be difficult to understand when you don't have it.
What are you currently working on? What other releases do you have planned for 2017?
I'm currently working on the sequel to this novel, tentatively titled The Meddling Madam. Isadora in My Fair Baron needs her own book. Another book of mine is also releasing the same day as My Fair Baron (September 4, 2017). You can find it on Amazon Kindle, titled The Prince and the Rose. It's my take on the classic Cinderella story.

Thanks for blogging at HJ!
Giveaway:

2 Kindle Ebook: My Fair Baron (Romance Remade #1) by Licie Laine
To enter Giveaway: Please complete the Rafflecopter form and Post a comment to this Q:

What topic would you like to see historical romances cover more of?
Excerpt from My Fair Baron:
"Show me what you think love is like. I'll decide if it's too subtle."
He was staring at her almost as if he was waiting for her to change her mind, but then he shrugged. "Very well."
He closed the distance between them in a single stride, and she noticed for the first time how long his legs were. He towered over her by at least a head. She also saw that his nose was not perfectly straight but was angled a touch to the right. Rather than detract from his looks, however, it gave him character and made him more interesting to look at. When he bowed to kiss the back of her hand this time, he took her entire hand in his, not just her fingertips. She couldn't be sure if it was accidental, but his thumb ghosted across the back of her hand as his kiss lingered near her wrist . . . just a little longer than strictly necessary.
As he straightened, the tenderness in his gaze left her awestruck. The warmth that filled his coppery eyes, lighting them from within, held her spellbound. Slowly, he brought one hand to her chin, lifting her head toward his, though he made no move to kiss her as he'd suggested. He looked at her as if she held the very stars in her grasp, like he'd never known anything more beautiful or profound. When he lifted her hand to his chest, holding it over his heart, her voice deserted her as her throat went dry. Beneath her fingers, she thought she could detect a slight elevation to his own heartbeat while hers thundered in her ears. Held by the spell of intimacy he wove, she could only return his stare in wonderment.
"Will that do?" he finally asked, when she still said nothing.
"Yes," she squeaked, not quite retaining her voice. Blinking her eyes, she cleared her throat, bringing her tone to a more natural level. "I am . . . quite impressed."
There may have been a touch of smugness in his expression, but if she was being completely honest, he mostly looked reassured. Somehow, it was heartening that someone who made love—or at least the physical act of it—their living was still capable of experiencing doubt.
Claire took a deep breath as she reached into the slit of her gown to her pocket. She'd placed her father's signet ring there when she'd changed clothes. When she looked up at William, he was glancing from the ring back to her and down again, his jaw tightening slightly. No doubt he felt the significance in this particular piece of men's jewelry. His Adam's apple bobbed as he swallowed. He looked just about as anxious as she felt, her stomach twisting in knots.
She released her breath on a sigh, knowing what she had to do. She fingered the large sapphire ring in her hand, running her thumb over the image of the howling wolf embossed into its surface, trying to draw courage from it.
Her tongue seemed frozen, but she forced the words out nonetheless. "Mr. Knightley," she said, determined. To her relief, her voice did not waver as she asked, "Would you do me the honor of becoming my husband?"
Excerpt. © Reprinted by permission. All rights reserved.

Book Info:
A Pygmalion-style charade to set up a marriage of convenience stirs up trouble, in this fun, fresh historical romance debut.
Novelist Claire Hastings loves her unconventional, independent lifestyle, but in order to retain her family estate in Edwardian England, she must marry within the month. The unexpected solution? Enter William Knightley, a male escort who works at her best friend's bordello.
Will's more than willing to pretend to be a titled gentleman and receive an income in exchange for a marriage of convenience with Claire. As the clever couple tries to convince the discerning society that Will is a baron and this is a true love match, however, the ruse begins to feel all too real.
But as their wedding day approaches and deeper feelings develop, several unexpected figures from Will's past reappear, throwing everything into question. When the dust settles, will obligation or love lead them to the altar?
Book Links: Simon and Schuster, Amazon Kindle, Apple iBookstore, Barnes and Noble, Books-a-Million, Google Play, Kobo


Meet the Author:
Licie Laine lives in Port Orchard, Washington, which is the real-life town Debbie Macomber writes about in her Cedar Cove series! She is an avid reader and artist, an active member of numerous fandoms, and loves writing stories… as long as there isn't a kitty sitting on her keyboard.
Facebook | Twitter |