Today it is my pleasure to Welcome author
Jill Shalvis
to HJ!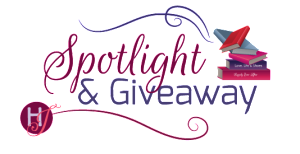 Hi Jill and welcome to HJ! We're so excited to chat with you about your new release, My Kind Of Wonderful!
Thanks for having me!

Please summarize the book for the readers here: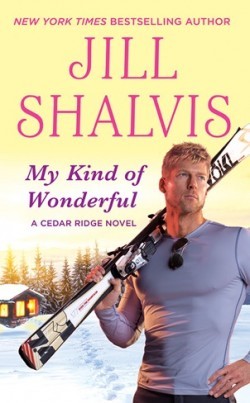 My Kind of Wonderful is about a heroine with a new lease on life, literally, who is determined not to miss a thing, and a hero who's seen and done it all and is a little … hardened. One plus one equals fireworks when Bailey finds true love for the first time and brings sexy Hud Kincaid along for the ride of his life.

Please share the opening lines of this book:
The wind whistled through the high Colorado Rocky Mountain peaks, stirring up a dusting of snow as light as the powdered sugar on the donut that Hudson Kincaid was stuffing into his face as he rode the ski lift.
Breakfast of champions, and in three minutes when he hit the top of Cedar Ridge, he'd have the adrenaline rush to go with it. As head of ski patrol, he'd already had his daily before-the-asscrack-of-dawn debriefing with his crew. They'd set up the fencing and ropes to keep skiers in the proper runs and safe. They'd checked all the sleds to make sure their equipment was in working order.
Now he had time for one quick run before they ran res- cue drills for a few hours, and then he was on to a board meeting—aka fight with his siblings. One run, ten glori- ous minutes to himself, and he was going to make it Dev- il's Face, the most challenging on the mountain.
Go big or go home. That was the Kincaid way.
Please share a few Fun facts about this book…
My song list while writing this book was actually classical music because I kept getting distracted by my favorite songs and singing along instead of writing.
I started this book in the middle and wrote straight through to the end before writing the first half.
I was also writing Hud's twin brother Jacob Kincaid (Nobody But You) at the same time. Cue the headache…
If your book was optioned for a movie, what scene would you use for the audition of the main characters and why?
Well, there were many, but the one that sticks out right now has got to be Hud's reaction when Bailey tells him she wants a one night stand and although her first choice is him, she is willing to make a list if he isn't interested.
Snippet:
"What I'm trying to say is that I want a one-night stand." She met his gaze, clearly waiting for his reaction.

He opened his mouth and then closed it again.

"I want you," she said softly.

"For tonight," he clarified.

"Yes."

Ignoring the unmistakable flash of disappointment—what the hell was that about?—he pulled her inside, kicked his door shut, and gently pushed her up against the wood and cupped her face. "You need to be sure."

"I am." She blinked. "Are you? Because it's okay if you're not. I can find someone else. I can make a list."

This stopped him. She could make a list? Of who? Not important, he told himself. Shake it off. "You're not going to need a list for this, Bailey."

She stared at him. "No?"

Hell no. "I already told you that I want you. Now I'm going to show you." He gave her a few seconds to absorb that before he leaned in and kissed her, putting every ounce of his want and need into it.
What do you want people to take away from reading this book?
That Jill Shalvis writes warm, sexy, funny contemporary romances with hot guys who aren't too alpha to fall in love and admit it, and that there's always a guaranteed happily ever after.
What are you currently working on? What other releases do you have planned for 2016?
Next up is Hud Kincaid's hot as sin brother Jacob Kincaid in NOBODY BUT YOU, 3/16!!!!! After that, a new series, Heartbreaker Bay, set in San Francisco. Book one is SWEET LITTLE LIES, 6/16, followed by THE TROUBLE WITH MISTLETOE, 10/16.
Thanks for blogging at HJ!
Giveaway:

3 Print copies of My Kind Of Wonderful by Jill Shalvis (US/CAN)
To enter Giveaway: Please complete the Rafflecopter form and Post a comment to this Q:

Hud is one of Jill's sexiest heroes to date. Do you have a favorite Shalvis hero?
Excerpt from My Kind Of Wonderful:
Chapter 1
The wind whistled through the high mountain peaks, stirring up a dusting of snow as light as the powdered sugar on the donut that Hudson Kincaid was stuffing into his face as he rode the ski lift.
Breakfast of champions, and in three minutes when he hit the top of Cedar Ridge, he'd have the adrenaline rush to go with it. He only had time for one run before this morning's board meeting, aka fight with his siblings, and he was going to make it Devil's Face, the most challenging on the mountain.
Go big or go home, that was the Kincaid way.
Danger, excitement and adrenaline rushes were par for the course for all of them and Hud, head of Ski Patrol at Cedar Ridge Resort, was no exception. The antics that happened on their Colorado mountain, combined with all he saw as a cop in the off season…well, it was safe to say that not much surprised him anymore.
Just yesterday, two hormone-driven twenty-year-olds had decided to have sex on one of the ski lifts. Because they were also idiots, they had the safety bar up so that when a gust of wind came along, it swept the poor pants-less girl off the lift, down thirty feet to a—luckily—soft berm of snow. She'd lived, though she'd do so with frostbite in some pretty private places. Her boyfriend, of course, hadn't fallen, had retained his pants, and had reportedly dumped her in the hospital due to the humiliation.
The story made the news, but sex on a ski lift, stupid as it was, continued to happen at least once a season. And that wasn't even close to the most dangerous thing to have happened this week. Yesterday he'd caught a shift at the station, covering for a fellow officer who'd been out with the flu. A burglary call had come in. An eighty-year-old man said someone was in his kitchen eating his brand new raspberry tarts. And he'd been right. There'd been someone in his kitchen eating his raspberry tarts—a 350-pound bear roughly the size of a VW Bug, had been sitting at the guy's bar calm as you please.
Call him jaded, but Hud usually operated from the place where he was pretty sure nothing could surprise him.
So when he skied off the lift and found a girl sitting just off-center at the top, her skis haphazardly stuck into the snow at her side, he didn't even blink.
Or at least he assumed she was a girl. Her down jacket was sunshine yellow, her helmet cherry red. She sat with her legs pulled up to her chest, her chin on her knees, her ski boots as neon green as neon green could get, staring contemplatively at the admittedly heart-stopping view in front of her.
Hud stopped a few feet away.
She didn't budge.
He looked around. Sharp, majestic snow-covered peaks in a three hundred and sixty-degree vista. They were on top of the world.
And quite alone.
Not smart on her part. The weather had been particularly volatile lately. Right now it was clear as a bell and thirty degrees, but that could change in a blink. High winds were forecasted, as was another foot of snow by midnight. But even if a storm wasn't due to move in, no one should ski alone. And especially no one should ski alone on Devil's Face, a 2,800-foot vertical run that required technical expertise and nerves of steel. There was a low margin for error.
As in no margin for error. One little mistake was a guaranteed trip to the ER. As skilled as he was, even Hud made sure his brothers knew where he was and that his radio was in good working order.
"Hey," he called out to the girl. "You okay?"
Nothing.
He glided on his skis the last few feet between them and touched her shoulder.
She jerked and craned her neck, staring at him for a beat. Then she pulled off her helmet and dark lenses, and yanked earbuds from her ears. Tinny music burst out from them so loud that he wondered if she could still hear anything at all.
"Sorry," she said. "Did you say something?"
"I asked if you're okay."
She flashed a smile like the question was silly. "Of course."
Of course. She wore a tight ski cap beneath her helmet, also cherry red, with no hair visible and enough layers that she was utterly shapeless, but he could see now that she wasn't a girl at all. A woman, maybe mid-twenties. Dark eyes. Sweet, contagious smile.
Pretty.
But he'd been a cop for long enough that he could read people, often before they said a word about themselves. It was all in the posture, in the little tells, he'd learned.
Such as the layers she wore.
Yes it was winter and yes it was the Rocky Mountains, but thirty degrees was downright balmy compared to last week's mid-teens. Most likely she wasn't from around here, or the mountains at all.
Then there was the slightly unsure look in her eyes, a vulnerability that said she was at least a little bit out of her element and knew it. Her utter lack of wariness told him something else too, that probably wherever she'd come from, it hadn't been a big city.
None of which explained why she was sitting alone on the one of the toughest mountains in the country. Dumped by a boyfriend after a fight on the lift? Separated from a pack of girlfriends and taking a break? Hell, despite appearances, maybe she was a daredevil out here on a whim.
Or it could be that she was simply a nut job. Nut jobs came in all shapes and sizes, even mysterious cuties with vulnerability in their eyes that suddenly made him feel extra protective. "You sure you're okay?"
She narrowed her eyes a little. "Why, don't I look okay?"
He knew a trick question when he heard one. Knowing better than to touch that one with a ten-foot pole, he swept his gaze over her. No visible injuries. But then again, he couldn't see much given her layers. "So you're not hurt."
"Nope." She paused. "You're probably wondering what I'm doing here."
"Little bit."
She sighed. "Did you know that people who don't understand ski maps, or maps at all really, shouldn't ski alone?"
"No one should ski alone," he said.
"You are."
Only because he had a radio at his hip with a direct connection to command central, and an entire team of ski patrol who could look up at the board in the main office and see exactly where he was. But then her words sank in and he stilled. "Are you telling me that you're on Devil's Face, the most challenging run on this mountain, by accident because you misread the ski map?" he asked, doing what he thought was a damned fine job of holding back his incredulous disbelief.
She bit her lip, ineffectually trying to hold back another smile, which didn't matter because her expressive eyes gave her away. "I realize my answer's going to make me look bad," she said, "but yes." She nodded. "Yes, I'm here because I misread the map. I had it upside down."
"This run is a double diamond expert," he said. "You're risking your life up here," he said, trying really hard not to sound like a judgmental asshole, but seriously? How many clueless people had he rescued this week alone?
"Well, I've taken lessons. Three of them. Breckenridge," she said.
Three. Jesus. "How long ago?"
She bit her lower lip. "Um, a few years. Or ten. I thought it was like getting on a bike," she said to his groan of frustration. "I visualized it and—"
He wondered if she'd visualized the hospital bills.
"If it helps," she said, "I realized my mistake right away and was just taking in the view. Because just look at it …" She gestured to the gorgeous scenery in front of her, the stuff of postcards and wishes and dreams. "It's mind boggling."
The wonder in her gaze mesmerized him and he found himself softening toward her more than a little. A little surprised at himself, he turned to take in the view with her, trying to see it through her eyes: the towering peaks that had a way of putting things into perspective and reminding you that you weren't the biggest and baddest, the blanket of fresh snow for as far the eye could see, glistening wherever the sun hit it like it was dusted with diamonds.
He tried never to take it for granted but he did. It was interesting that it'd taken a little waif of a woman who shouldn't even be here to shake him out of his routine and make him notice his surroundings.
"Anyway," she went on. "I was figuring after I got my fill, I'd just head back to the ski lift and ask if I could ride it down. No harm, no foul."
He couldn't help being curious about her. Or maybe mystified was a better word. He wanted to know her story. "I'll get you back to the lift," he said.
"No, I've got it." She pulled one of her skis out of the snow and laid it down into the snow. She struggled to snap her ski in, her arms trembling a little bit. He started forward, but she stopped him with a hand.
"I've got this," she said.
A determined thing then. Fine. But he had to force himself to stay back when ski number two took her longer because she had a balance problem. When she started to tip over, he once again instinctively moved toward her, but she managed to catch herself on a pole.
When she finally clicked her second ski in, she looked up, flashing him this brilliant smile, like she'd just climbed a mountaintop. "See?" she said, beaming, swiping at her brow like maybe she was sweating now. "I'm good." And with that, she pushed off on her poles.
He caught her by the back of her jacket. Even with all those layers, she was surprisingly light. Light enough that he could easily spin her around and face her in the right direction, which was 180 degrees from where she'd started.
She laughed and damn, she had a really great laugh, one that invited a man right in to laugh along with her. "Right," she said. "Thanks. Now I'm good."
Uh huh. At his hip, his radio buzzed, but he wasn't budging until he knew she was safely on the lift heading down.
She flashed another smile, this one a bit mischievous. "You do know that even an intelligent person can screw up reading a map, right? Despite appearances, I can assure you, I don't need a keeper."
He kept his grimace to himself, or at least he thought he had, until she spoke again.
"You don't believe me." She didn't seem insulted in the least, and in fact, still smiling, she patted Hud on the arm, like he was a poor, stupid man… "You're cute," she said, "but I bet you're single."
He blinked. He was single, but what the hell did that have to do with anything?
And cute?
He was cute?
He was pretty sure his testosterone level dropped at that. "Let's just get you off this mountain," he said in his usual work voice. Calm. Efficient.
But she laughed at him again and shook her head. "I've got it from here, Mountain Man. I promise."
If Hud had a penny for every time someone promised him something and actually kept that promise, he'd have…zip. Zero.
Nada.
And his doubt must have shown all over his face because she patted his arm again. "No really," she said. "If I need help, I'll call ski patrol. But thank you."
"I am ski patrol," he said.
She ran her gaze up and down the length of him. It wasn't ego to say that usually when a woman did such a thing, it was with a light of lust in her eyes. Okay, maybe it was a little bit of ego. But he was athletic—big and built—and women usually gravitated to that.
Not all women, he corrected. This one in particular didn't appear impressed at all.
In fact, she looked distinctly unimpressed, so much so that he looked down at himself. "I'm not in my gear," he said, having no idea why he was defending himself. "I'm not technically on duty this morning."
She didn't respond to this either, instead once again pushing off on her poles. Not heading down the face of the mountain thankfully, but toward the ski lift, about a hundred yards back.
He watched her go and swore to himself. She moved a little unsteadily, keeping her knees straight instead of bending them, incorrectly putting her weight on the backs of her skis. Whoever had given her those three lessons at Breckenridge should be fired. But she hadn't asked him for advice, and if he taught anyone to ski these days, it was little kids because they were actually fun.
She'd be fun to teach too, came the unbidden thought, which he shrugged off. She was on the right path now, out of his hair, leaving him free to take Devil's Face hard and fast the way he'd planned before heading into work.
Except…she'd left her helmet in the snow at his feet.
He had no idea how anyone could forget the eye-popping cherry red thing against the white snow but she had. "Hey," he called after her. "Your helmet."
But she must have had her earbuds back in because she didn't stop or turn back.
"Well, hell," he said and scooped up the helmet.
Giving Devil's Face one last longing look, he headed toward the lift as well and caught up with her halfway there.
She'd stopped and had her weight braced on her poles. Bent over a little bit, she was huffing and puffing, out of breath. It could have been the altitude. They were at well over 8,000 feet and it affected everyone differently.
But he got the worrisome sense it wasn't the altitude at all. When he'd lifted her, she'd been light, almost…frail. People didn't realize it took a lot of strength and stamina to ski, and he was nearly positive she didn't have either of those things. He once again tapped her on the shoulder and once again she jumped.
Yep, the earbuds again. She pulled one out and looked at him questioningly, like he'd been so forgettable she hadn't even remembered he was behind her.
"You forgot this," he said.
She grimaced. "Sorry. I think the altitude's getting to me. I should really have gotten myself some caffeine first." She put the helmet on and waved him off. "Thanks again, my fair Prince."
It wasn't often he found himself baffled but he was baffled now, in a big way.
"Cinderella?" she asked. "You know, her prince had her slipper and you had my helmet—Never mind," she said on a laugh when he just stared at her. "Probably I should've put far more practical things on my list than skiing."
Before he could ask her what the hell she was talking about, she'd tightened the strap beneath her chin, put her hands back into the handholds at the top of her ski poles and pushed off.
He watched her head straight for the lift, thinking two things. One, he really hoped she knew how to stop. And two, she was definitely a nut, but possibly the prettiest, most bewildering nut he'd ever met in his entire life.

Bailey got situated on the lift and told herself not to look back, there was no reason to look back.
So of course she looked back.
Yep, he was still there. Tall, dark and sexy ski patrol guy, and he stood on his skis like they were an extension of his own body. He was watching her as well, or so she assumed since his dark lenses were aimed her way.
She sucked in a breath. Goodness, the rugged badass mountains had nothing on the rugged badass man standing in the sunlight like a ski god. She waved at him.
He didn't wave back.
Huh. Was he always a Cranky Pants, or did she just have a special talent in bringing it out? While she was wondering that, he planted his poles and executed a lithe jump that had his skis facing the other way now, and then he pushed off, skiing away with an effortless, easy motion that she knew she could never in a million years of lessons hope to replicate. Damn. Mr. Cranky Pants was pretty hot.
Volcanic hot.
But as Bailey had discovered the hard way, the hot ones weren't the keepers. For the most part, they'd never been disappointed or hurt by love or life, and as a woman who'd faced it all at one time or another, she had no patience for the weak, shallow, or clueless.
And actually, no patience for this line of thinking. She had other problems. She'd told herself it wasn't defeat that she hadn't skied down under her own steam. The lift would take her to the midpoint on the mountain and she could still ski down from there.
Assuming she'd read the map correctly this time.
Laughing a little at herself, she turned her head to take in the top of the mountain. And it had been the top, the very tippy top, and the stunning view had made her glad for her map incident.
She'd never seen anything like it.
For the first time she'd been the highest point, everything below her, the world at her feet. As a woman who until very recently hadn't been in control of her own destiny, it had staggered her.
In a really great way.
The lift hit a snag and jerked and she was not ashamed to admit that she gasped out loud and held on to the steel frame for all she was worth. There was nothing below her but thick pines and an endless blanket of snow. Not a building in sight, not even the comforting view of the lodge where she intended to grab a hot chocolate.
The lift jerked again and her hand ached from the tight grip. After all she'd been through, she was about to fall to her death, alone on a mountain.
And if by some miracle she didn't die from the fall, her mother would kill her.
But the lift held and she didn't fall, and ten minutes later she glided off without stumbling, and she really wished Sexy Cranky Pants could have been there to witness it. Or that anyone she knew could have seen.
Bailey had grown up in Denver, about two hours from Cedar Ridge. Though just about everyone she knew was a big skier, she was not. She'd gone a few times but mostly she'd been concentrating on other things. Today, with the wind hitting her face, the sun warming her cheeks, the feeling of being in control for once…it'd all given her a small taste and she wanted a bigger one—which she was hoping her business here yielded.
Beaming with pride, she straightened on her skis and glanced over at the lodge. From here she could see the entire north wall. Unlike the rest of the building, which was sided with wood and glass, gorgeous and rustic looking, the north wall was smooth stucco. Easier to maintain than wood, especially since it took the brunt of the weather.
She'd been hired to paint a mural there.
Painting was important to her, very important. It wasn't what she did for a living, but it reminded her of her grandma, who she missed so very much. Which was what made today such a great day—two things off her list in one fell swoop!
Smiling, she very carefully skied—okay, plowed—her way to the mid-lodge. Luckily it was only a hundred yards or so and relatively flat, but that meant she had to use her poles. Halfway there she was huffing and puffing and gasping for air.
Holy crap, this was hard work. By the time she made it to the stairs of the lodge, she was sweating. Hand to her pounding heart, she lifted her head and came face to face with—thanks, Karma—Sexy Cranky Pants.
How the hell he'd beaten her down the mountain, on his own power no less, she hadn't the foggiest. "Hey," she said, trying to act like she wasn't breathing like a locomotive on its last legs.
Not breathing like a locomotive, not sweating, in fact not exerted at all, the bastard raised a single brow. "Are you going to yell at me again if I ask you if you're okay?" he wondered.
She laughed. "I didn't yell at you."
His mouth quirked a little as he stood there, all wind-tousled perfection. He was yanking her chain in his own oddly stoic way.
And in her own not stoic way, she liked it. "And anyway," she said. "I'm perfectly fine so you can stop asking me that question."
"It's my job."
Oh. Right. She sighed. "I guess I didn't realize it, but that question really annoys the crap out of me."
"I'm getting that," he said dryly. "Next time I'll ask you about the weather."
Look at that, Man Of Few Words had a sense of humor. And she liked that. A lot. She liked him for some odd reason, and felt the need to explain herself. She wanted to tell him that the innocuous 'are you okay' question was a trigger for her, that given how many times over the past ten years she'd been asked those three simple words, they'd long ago lost their meaning.
That instead what she heard was all the pity the words were usually ushered with.
And she hated pity with the same level of loathing she saved for all creepy crawlies, kale, and men in open-toed shoes of any kind.
His radio went off. Without taking his eyes off her, he listened to the call, then turned down the volume. "I've got to go."
Good. Maybe when he was gone she could stop making a fool of herself.
He started to turn away, but stopped and gave her one more long look. "Stay off the top, okay?"
"Okay."
He narrowed his eyes, clearly trying to judge her for honesty.
"Sir, yes sir," she said and saluted him.
A smile threatened the corners of his mouth. "If only I thought you meant that."
And then he was gone.
She let out a slow, shaky breath. It'd been so long since she'd had any sort of interaction like this that wasn't even sure what had just happened.
You just flirted with a man, a perfect stranger.
And she'd liked it. But Lord, she was rusty. Sir, yes sir? Seriously, she needed some practice being normal. Hopefully the next time a tall, dark, and sexy guy struck up a conversation with her, she'd not make a fool of herself.
Baby steps.
Excerpt. © Reprinted by permission. All rights reserved.

Book Info:
UNEXPECTED AND UNDENIABLE . . .
Bailey Moore has an agenda: skiing in the Rockies, exploring castles in Europe, ballroom dancing in Argentina. Now that she has a second lease on life, she's determined not to miss a thing. What she doesn't realize is that item #1 comes with a six-foot-one ski god hot enough to melt a polar ice cap. She doesn't want to miss out on him either, but Hudson Kincaid isn't the type of guy to love and let go. And as gorgeous as Cedar Ridge is, she's not planning to stick around.
As head of ski patrol at his family's resort, Hud thinks he's seen it all. But never has he run into someone like Bailey. She might look delicate, but her attitude is all firecracker. And her infectious joy touches something deep within him that he's been missing far too long. Now he'll just have to convince Bailey to take a chance on her biggest adventure yet . . . something rare and all kinds of wonderful.
Book Links:

Meet the Author: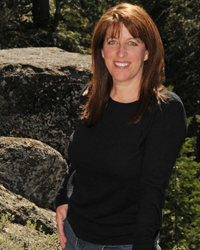 New York Times bestselling author Jill Shalvis lives in a small town in the Sierras full of quirky characters. Any resemblance to the quirky characters in her books is, um, mostly coincidental. Look for Jill's bestselling, award-winning books wherever romances are sold and visit her website for a complete book list and daily blog detailing her city-girl-living-in-the-mountains adventures.
Website | Facebook | Twitter |