Today it is my pleasure to Welcome author
Gina Gordon
to HJ!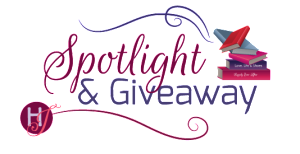 The deeply sensual Body & Soul series kicks off as one woman discovers the courage to face life's greatest challenges—and explore her connection with a handsome neighbor.
Please summarize the book for the readers here: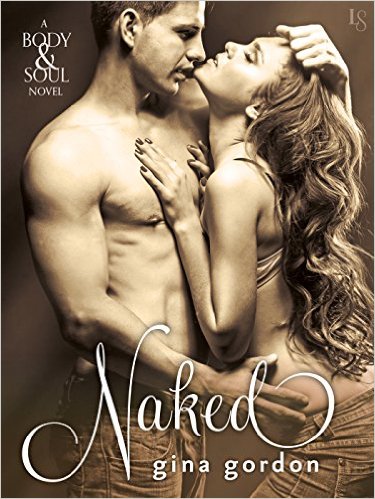 The Body & Soul series is centered around a wellness agency for women, Body & Soul, run by Harper Jones. Harper has made it her mission to help women find their sexy.
Naked, the first book in the series, is about Violet Walker, heiress to a construction firm. Violet was in a car accident that took the life of her fiancé and left her with severe scars on her body. Despite being educated and hard working, the only thing Violet could count on was her beauty. Struggling to come to terms with her new self, the book opens with Violet hiding out in a small town, which is where she meets her sexy new neighbor. Violet decides that a causal fling with a stranger might be exactly what she needs to ease herself back into getting naked with a man, and she decides to seek help from Harper in order to do just that.

Please share the opening lines of this book:
Just a little to the . . . BINGO!
Violet Walker sipped on her morning coffee and enjoyed her favorite moment of the day: the moment her hot neighbor climbed up on his roof. Who knew fixing shingles could be so mesmerizing?
Please share a few Fun facts about this book…
1. My celebrity inspiration for Violet Walker is Olivia Wilde.
2. Naked was meant to be the second book in the series. I had originally planned on giving Harper Jones the first shot at a happily ever after in Inked.
3. The Body & Soul series has a heavy emphasis on tattoos because not only does Harper Jones run the wellness agency, but she also manages a tattoo shop. However, I am terrified of getting a tattoo. Writing about it is so much easier than dealing with the pain ☺
If your book was optioned for a movie, what scene would you use for the audition of the main characters and why?
If Naked was optioned for a movie I'd definitely choose the garage scene. This is the first real push we see by Noah to get Violet to trust him and take off her clothing. The connection between the two characters in this scene is intense and really shows their depth and vulnerabilities.
What do you want people to take away from reading this book?
The older I get, the more I understand how important it is to be comfortable in your own skin. I wanted this series to reaffirm that beauty and weight do not define us and that where we work, whether in an office or a construction site, is not the measure of our success. If you're confident in yourself, that will come across in everything you do.
What are you currently working on? What other releases do you have planned for 2016?
My current work in progress is the second book in the Body & Soul series, Seduced. Book 2 is a marriage of convenience story with an ambitious event planner and a rich playboy trying to save his father's legacy. As for new releases, Burn, the second book in the White Lace series, will release in May 2016. Seduced will release in October 2016, with Naked to follow in May 2017.

Thanks for blogging at HJ!
Giveaway:

Ebook: NAKED by Gina Gordon (Via Amazon)
To enter Giveaway: Please complete the Rafflecopter form and Post a comment to this Q:

If you had to pick, do you prefer the well-tailored suit of a white collar businessman or the strong, rough hands of a blue collar worker?
Book Info:
Violet Walker has been hiding. Withdrawn after a terrible car accident, she is worried about going back to her high-pressure job, where she's expected to project confidence and sleek refinement. Allowing herself a distraction, she's been watching her sexy neighbor work on his house. But when the shirtless, grinning hunk catches her in the act, Violet is struck by the unmistakable jolt of physical chemistry, a sensation that's both thrilling and terrifying.
Noah Young is used to moving from one construction job to another, never laying a firm foundation. The same goes for the women in his life—until Violet changes all that. His beautiful voyeur embraces his rough edges and shows him a hint of real love. But even Noah can tell that she's holding back, hiding her body and her heart from what they both truly want. If only he could get a little help convincing Violet to see herself as he sees her: perfect in every way.
Meet the Author:
When her dream of becoming a mafia princess didn't pan out, Gina Gordon went after her second dream…becoming a writer. And she hasn't looked back.
Gina, a self-proclaimed happily ever after junkie and cupcake connoisseuse, loves spinning contemporary tales of knee bending first kisses, unconditional love and super-hot sex.
When not chained to her computer, you can find Gina sipping Starbucks, making cupcakes or feeding her addiction to celebrity gossip. She lives in Milton, Ontario with her husband and lovable dog.
Website: www.ginagordon.net
Facebook: https://www.facebook.com/AuthorGinaGordon
Facebook Group: https://www.facebook.com/groups/GinaGordon/
Twitter: www.twitter.com/GordonGina
Pinterest: www.pinterest.com/gordongina