Today it is my pleasure to Welcome author
J. Kenner
to HJ!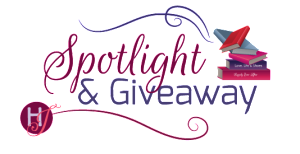 Hi Julie and welcome to HJ! We're so excited to chat with you about your new release, Need You Now!

My new book, Need You Now, delves into a couple of romance tropes — friends to lovers and best friend's siblings.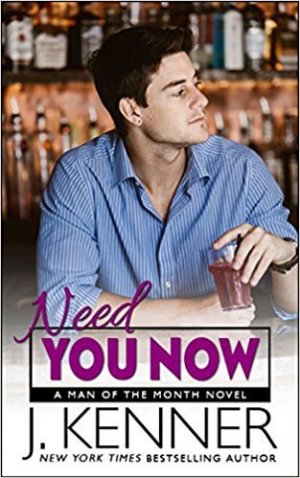 In case you hadn't heard, I'm currently releasing my Man of the Month series, and each book in the series centers on a favorite romance trope. And Need You Now is all about friends and lovers!

I talked earlier about the friends' to lovers trope when I talked about Book 1, Down On Me, but Need You Now brings a different spin, one that I find both sweet and sexy.

In the book, Cameron has been in lust-love with his best friend's twin sister (Mina) since about middle school. Lately though his feelings have changed. Check out this snippet!
over the years his crush had ramped up, escalating past the warm, gooey thoughts he'd had as a teenager to the current line-up of full-color, X-rated dreams that had him waking up twined in his sheets with the kind of painful boner that even a cold shower couldn't tame.
Cam, of course, is worried about what his friend will think about him crushing on his sister — and because of that he hesitates to do anything.
As for Mina, she hadn't even really noticed Cam until he does a goofball thing during the Man of the Month calendar contest and she gets a nice look (and feel!) of his abs. The, suddenly, he's in her thoughts.
But when things heat up, they're both faced with the "what to do" question, and for Mina, the answer is to keep it a secret. Because, of course, it can't last. And if they go public, it would just be too awkward around her family.
And that's part of the fun of a best-friend's-sibling romance. The dancing around the truth. Deciding when to tell. How to tell. What to tell.
And, of course, getting past that barrier of lust to actually getting physical in the first place.
In Need You Now, it all starts with your friendly, neighborhood purse snatcher. Here's another peek at the book…
He didn't think—he just took after the guy.
Blood pounded in his head, and he clenched his fists as he raced forward, wanting only to catch the guy and slam his fist right into the thief 's ugly face. He wanted to fucking hurt him for scaring her. For stealing from her.
For putting his goddamn filthy hands on her.
"Cam! Cam, stop!"
The fear in her voice got through the storm of rage in his head, and he spun around, breathing hard.
"Are you insane! He has a knife. What do you think he'll do if you catch him?"
"He shoved you. He touched you."
Her lips parted as if she was going to say more—probably yell at him for being an idiot—but then she drew in a breath and nodded as tears pooled in her eyes.
He sucked in air, then looked around, realizing that he'd followed the guy into one of the side alleys. "He's gone, anyway."
"Look at me. I'm shaking."
"Hey, it's okay now." He put his hands on her shoulders. "He's gone. It's fine. Your phone and credit cards can all be replaced."
She blinked away tears, her voice shaky as she said, "It was only make-up. After Brent told us about him, I put my credit card and driver's license in my back pocket, along with my phone."
"So he got nothing?"
She shook her head. "But I was so afraid he was going to hurt you. Cam, he had a knife. What if he'd stopped? Turned around? He could have c-cut you. He could have k-k-killed you."
He wanted to reassure her. To tell her he was fine.
To tell her that the pain and fear in her eyes—fear for him—was the most wonderful, terrifying, humbling thing in the world.
And even though he knew that he might be screwing everything up—even though he knew he should simply hold her and tell her they were both perfectly all right— he did the only thing that he could do.
He leaned in, caught the back of her head, and closed his mouth over hers.

Excerpts. © Reprinted by permission. All rights reserved.

I love reading — and writing romance tropes!
Thanks for blogging at HJ!
Giveaway:

A $10 amazon gift card!
To enter Giveaway: Please complete the Rafflecopter form and Post a comment to this Q:

What's your favorite romance trope? Why?
Book Info:
Charming smile. Wicked skills.
Meet Mr. March. 
With his tousled hair, cocky grin, and surprising abs hidden under a conservative button-down, bartender Cameron Reed is no stranger to the attention of women.
He dates, but never gets serious, claiming that he's too focused on his studies. But it's not really school that preoccupies him; it's sensual fantasies of his best friend's sister.
Mina Silver might be absolutely off-limits because of her overprotective brother and father, but that doesn't stop Cam from imagining the feel of her in his arms, the brush of his lips over her soft skin, or the sparks that would fly between them if he ever got her into bed.
But for Cam, the bonds of family and friendship are sacrosanct, and there is no way that he'd ever violate his friend's trust. Or would he?
Because with love on the line, maybe it's time for Cam to break a few rules.
Taking a risk never felt so right.
Book Links: Amazon | B&N | iTunes | kobo |


Meet the Author: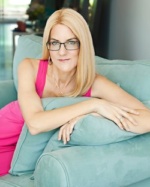 J. Kenner (aka Julie Kenner) is the New York Times, USA Today, Publishers Weekly, Wall Street Journal and #1 International bestselling author of over seventy novels, novellas and short stories in a variety of genres.
Though known primarily for her award-winning and international bestselling erotic romances (including the Stark and Most Wanted series) that have reached as high as #2 on the New York Times bestseller list, JK has been writing full time for over a decade in a variety of genres including paranormal and contemporary romance, "chicklit" suspense, urban fantasy, and paranormal mommy lit.
JK has been praised by Publishers Weekly as an author with a "flair for dialogue and eccentric characterizations" and by RT Bookclub for having "cornered the market on sinfully attractive, dominant antiheroes and the women who swoon for them." A five time finalist for Romance Writers of America's prestigious RITA award, JK took home the first RITA trophy awarded in the category of erotic romance in 2014 for her novel, Claim Me (book 2 of her Stark Trilogy).
In her previous career as an attorney, JK worked as a clerk on the Fifth Circuit Court of Appeals, and practiced primarily civil, entertainment and First Amendment litigation in Los Angeles and Irvine, California, as well as in Austin, Texas. She currently lives in Central Texas, with her husband, two daughters, and two rather spastic cats.
Website | Facebook | Twitter |