Today it is my pleasure to Welcome author
Traci Douglass
to HJ!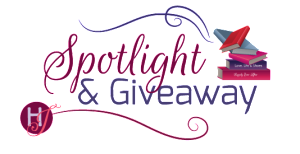 Hi Traci and welcome to HJ! We're so excited to chat with you about your new release, Neurosurgeon's Christmas to Remember!

Hi there! Thanks so much for having me on the blog today!

To start off, can you please tell us a little bit about this book?: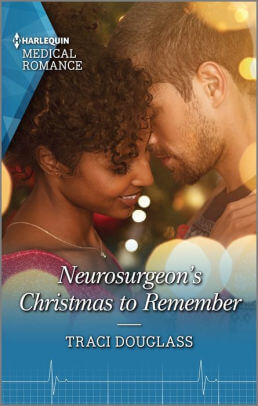 Well, Neurosurgeon's Christmas to Remember is book two in the Royal Christmas at Seattle General continuity series and features Dr. Max Granger, brain surgeon to the King of Isola Verde and Ayanna Franklin, the hospital's new PR director, who's been tasked with keeping an eye on him while he's in town. Of course, Max doesn't want or need a "babysitter" and sparks fly between him and Ayanna. She just landed the job of her dreams and she's not about to lose it by not following her new boss's orders. They end up thrown together to stay in the same hotel room due to extenuating circumstance (wink) right at holiday time and sparks of a whole different kind flare to life between them as they begin to fall for each other. If you enjoy forced proximity, opposites attract, enemies to lovers holiday romances, this book is for you!

Please share your favorite lines or quote(s) from this book:
"With a low growl he yanked open one of the metal lockers against the wall with a clatter, not looking at her. "First of all, I didn't disappear on you, Ms. Franklin. As I've already explained, the King's condition was critical and required my immediate assistance. I didn't have time to go searching for you. I'd appreciate it if you don't make me repeat that information again." Jaw tight, he picked up a wheeled suitcase nearby and sat it atop the wooden bench in front of a row of lockers against one wall, then clicked it open before tugging off his scrub shirt, leaving him naked from the waist up. "Also, there's no need for you to ferry me around town like a chauffeur. I can make my own way to and from the hospital as needed. I'm a grown man."
Grown man indeed.
Her eyes widened as he rummaged around in his suitcase for a shirt. Flushed and flustered, Ayanna turned away fast but not before she'd gotten a peek at all those rippling muscles and smooth, tanned skin.
Sweet Santa on a sleigh, why is it so hot in here?
What inspired this book?
I took inspiration from the city of Seattle, of course. Plus the holidays. And the fact that these were two lonely people seeking connection around what can be a difficult time for a lot of people. I watched a lot of old holiday movies to get myself in the mood to write this book, since it was Spring/Summer outside where I live. A couple of those films even make an appearance in the book. You'll have to read the story to find out which… (wink)
How did you 'get to know' your main characters? Did they ever surprise you?
I love a good opposites attract trope, so that's where I started getting inside Max and Ayanna's heads a bit. To be a neurosurgeon, and a world-class one at that, meant Max would need to be super smart and driven, with an exceptional memory and attention to detail. Those same characteristics that help him in his job, however, leave him unable to forget the death of his wife and the fact that even with all his skills he was unable to save her. Definitely a double-edged sword. And Ayanna, she was fun to write too. I envision her as a sort of "Olivia Pope" type gal, the go-to person who takes care of everyone else's problems and makes it look effortless, but it actually comes at great personal cost to her. Those fixer tendencies of hers get her in trouble though too, because they cover up the fact that she stays busy to keep from risking her heart. Bringing them together sets off all sorts of buttons for them and pushes all their sexy buttons.
What was your favorite scene to write?
The day they spend downtown in Seattle doing all sorts of fun holiday stuff.
What was the most difficult scene to write?
Hmm. I think their break-up scene in the hotel room. I spent so much time getting them together and breaking down the walls around their hearts and then to see them throw it all away was heartbreaking.
Would you say this book showcases your writing style or is it a departure for you?
Showcases. It's funny and sweet and a bit snarky. It also features flawed characters who seem to have it all on the outside, but inside they're a mess. LOL. All the things I love to write and read.
What do you want people to take away from reading this book?
That even in difficult situations or when there seems to be no hope, good things can happen that turn everything around. The holidays really can be magical, if we just open our hearts to that.
What are you currently working on? What other releases do you have planned?
I'm writing and revising my first ever duet with the Medicals line, featuring two adopted brothers. One's a paramedic and the other is an ER doc. It takes place in Key West, Florida during hurricane season. Lots of excitement and drama, for sure! They should be out in summer 2021.
Thanks for blogging at HJ!
Giveaway:

$10 Amazon GC and a digital copy of Neurosurgeon's Christmas to Remember (US only)
To enter Giveaway: Please complete the Rafflecopter form and Post a comment to this Q:

What's your favorite part of the holidays?
Excerpt from Neurosurgeon's Christmas to Remember:
Stifling a yawn, he pressed the metal accessibility button on the wall with his hip to open the door then backed out into the hallway, only to collide backend first with a woman.
"Sorry," he said, swiveling fast. "Didn't see you there."
"Unless you've got eyes in the back of your head, I'd say not," she said, giving him a small smile. "Then again, I swear my mother always seems to know what's going on behind her, so…"
Max stared at the petite black woman with her stylish blue business suit and killer high heels. His first thought was that she was cute. Really cute. In fact, she reminded him of an actress he'd seen in a movie recently during one of his many flights. Same smooth skin. Same bright smile. Same adorable dimples.
Whoa. What?
Max shook his head. He didn't care about her cuteness or her dimples or anything else. That wasn't what he was here for. He was here to work. Period.
Still they stared at each other across the span of a few feet and Max swallowed hard against the unwanted interest clawing inside him. Then his old work ethic intervened, bringing him back to his senses. He had no business noticing anything about this woman, other than the fact she was currently in his way. The King's results from the post-op CT scan should be back soon and he needed to check them. No time to stand here gawking over a beautiful woman with wide brown eyes and a smile that made the dark "clouds around him vanish for a moment. Before he could contemplate why, one of the surgical nurses called to him from down the hall.
"Films are ready, Dr. Granger."
"Right." He looked back at the woman who was still standing there with her head tilted and her arms crossed, one brow still raised at him as if he were a naughty schoolboy and not an accomplished brain surgeon. "Excuse me," he said, frowning. "Sorry again."
Instead of leaving her behind, however, the woman followed him to the nurses' station. "I'm sorry too, Dr. Granger, but you're not getting away from me again so easily."
"What?" Baffled, he glanced over at her. "Look, I have a patient to deal with, Miss…?"
"Franklin. And, please, do your work," she said, then pulled out her phone and leaned against the wall behind her. "I'll wait, don't worry."
He glanced around to see if anyone else had noticed this strange conversation, but the nurses were all busy. One of them waved him over to a computer. "Doctor."
Max walked around the desk and took a seat to click through the CT images of the King's brain, irritated with himself for getting distracted. Thankfully, everything looked clear and he nodded at the surgical nurse who'd assisted him in the OR. "Looks good. Thanks for your help on such short notice."
"Thank you, Dr. Granger, for being so appreciative," she said, smiling. "Not everyone is."
"Of course." He let her have her seat back. Nurses were the heart and soul of the hospital and could be a doctor's staunchest ally or his worst nightmare. He preferred the former and always tried to be kind and courteous no matter what the situation. He moved to a private corner of the desk to phone Dr. di Rossi and update him on the King's condition. Max was one of the few people at the hospital who knew that the head of the ER was actually King Roberto's son and therefore Prince of Isolde Verde, heir apparent to the throne. He couldn't treat the King properly without a full and accurate medical and family history. As he spoke in hushed tones to Dr. di Rossi, Max could still feel the weight of Miss Franklin's gaze on the nape of his neck, burning a hole through his skin along with his composure. Annoyed, he rubbed the area, as if that might make her go away. She was persistent. He'd give her that.
Finally, he turned around, determined to put a swift end to this odd encounter. "Look, Miss Franklin," Max said, doing his best to keep the annoyance from his voice and failing miserably, if her flat stare was any indication, "I'm not sure who you are or—"
"I'm the PR Director for this hospital and the woman who was supposed to pick you up at the airport. But you left without me and I've spent the last few hours tracking you down. You've already disrupted my busy schedule enough and I won't let that happen again. So, here are some ground rules going forward," she said, her crisp words scraping against his already overtaxed nervous system.
"Once you're changed, I'm taking you to your hotel for the night. Next, I'll pick you up tomorrow morning and each day following to deliver you here to the hospital to see the King. At the end of the day, I'll take you back to your hotel again. Until the King's case is closed and my office has a firm lid on the press about this accident, we'll be seeing a lot more of each other. Any questions?"
"Several of the nurses cast curious looks in her direction at that statement, and Ayanna could've kicked herself. She hadn't meant to blurt it out like that, but it was too late now. Something about this guy ruffled all her feathers and she didn't like it. Not one bit.
"Yeah, I've got a question." Those icy gray eyes of his lit with cold fire. "Who do I speak with to get off lockdown? I don't need a babysitter. Especially one I don't even know."
"Maybe you should've thought of that before you went rogue at SeaTac." So much for biting her tongue. She crossed her arms and waited for him to walk around the desk, taking a deep breath to get herself under control and avoid drawing any more unwanted attention from the staff, who were now whispering amongst themselves and pointing in Ayanna's direction. Perfect. Add "starting a scandal" to her growing list of first-day accomplishments.
"Rogue?" Dr. Granger scrunched his nose then stalked off toward the staff changing room down the hall, leaving her behind. "My patient needed immediate treatment. There was no time to waste." He stopped halfway down the hall and glanced back at her with a chilly glare. "Pardon me if I happen to care more about people's lives than your precious schedule, Ms. Franklin."
Appalled, Ayanna blinked at him several moments before following him. Oh. No. He. Didn't. She was doing her best here. "Excuse me, Dr. Granger, but I do care about people's lives, especially those of Seattle General's high-profile patients whose privacy I've been tasked with protecting. And as for us not knowing each other, that should solve itself as we'll be seeing more of each other on a daily basis." She paused a moment to collect her thoughts and lower her defensiveness below red zone levels. "Look, believe me when I say this isn't my ideal situation either, but until your work here is done, I am your new shadow."
Heat pulsed off her cheeks with each beat of her heart and their gazes remained locked. Standing just a few feet away from him, she couldn't help noticing that he was…well, he was gorgeous, darn it. Even with those dark shadows under his eyes. Tall, dark hair, piercing gray-green eyes. Man, oh, man. If this guy wasn't on her naughty list, he'd have been just her type.
Except she wasn't looking. Especially at Dr. Granger.
Besides, Will had been handsome as heck too and look how that had turned out. Not well. Not well at all. Nope. Ayanna didn't care if this man was a gift sent straight from the North Pole, she had enough on her plate to deal with at present without a booty call from Dr. Distraction.
"Again, I don't need a babysitter, Ms. Franklin," he growled as he pushed inside the changing room. "I'm a board-certified neurosurgeon with a world-class client list. I'm perfectly capable of getting around on my own, thank you very much."
"Great," she said, her voice dripping with faux cheerfulness. "Then you should have no problem dealing with me."
Excerpt. © Reprinted by permission. All rights reserved.


Book Info:
Christmastime with a stranger—
A lifetime together?
Neurosurgeon Maxwell is determined to atone for the one life he couldn't save…his late wife's. Set to perform delicate surgery on a king, Max finds himself shadowed by PR director Ayanna. They must work together to keep the king's case a secret. But when Ayanna temporarily moves in to Max's apartment, they face a very different type of tension—their undeniable attraction!
Book Links: Amazon | B&N | iTunes | Kobo | Google |


Meet the Author:
IMPERFECT CHARACTERS – PERFECT HEA'S
Traci is a USA Today Bestselling romance author with Harlequin/Mills & Boon, Entangled Publishing, and Tule Publishing and has an MFA in Writing Popular Fiction from Seton Hill University. She writes sometimes funny, usually awkward, always emotional stories about strong, quirky, wounded characters overcoming past adversity to find their Happily Ever Afters. I believe Love is Love is Love and she's grateful for every thread in her intricate brocade of happiness, though she rarely remembers everything.
Website | Facebook | Twitter | Instagram | GoodReads |