Today it is my pleasure to welcome historical romance author

Lily Dalton

to HJ!
Hi Lily, Welcome to HJ
Thank you so much! I'm very happy to be here!
What would you say are the defining characteristic of your novels?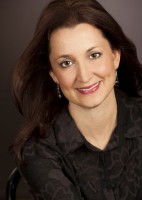 I write books where the hero and heroine, despite the odds against them, find a very deep emotional connection that once in place, can't be set aside or forgotten. And while some aspects of my novels can be serious and dark, I love to offset all that gravity with lots of fun and sometimes even a streak of the ridiculous.
If you were a heroine in a book, your character would be – The girl next door, the damsel in distress, Kick-butt take charge heroine or the aloof ice queen?
Like most modern women, I'm so used to being in charge and NOT being a damsel in distress…it might be fun to be one for a brief time, in the context of a romantic fantasy. But I wouldn't want to be a completely helpless damsel. I'd want to help the hero rescue me, in some way. So…a kick-butt damsel in distress? Can I be that?
If you had to summarize Never Desire a Duke for the readers here…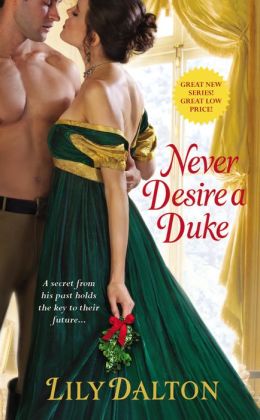 Sophia and Vane, the Duke and Duchess of Claxton, have been miserably estranged for seven months after a heartbreaking tragedy tore their marriage apart. Sophia has decided she is done with the marriage, and intends to ask for a formal separation. Vane, a man once celebrated as England's most notorious rogue, wants her back. When an unexpected snowstorm traps them together at their country estate, the flames of attraction blaze back to life…but both of them know passion isn't love—and neither are willing to settle for anything less than that.
Please tell us about the characters in your book.
Sophia was raised in a very happy household, where her parents loved each other deeply. When she married Vane, she was naïve in assuming their relationship would be just as magical. But she isn't naive anymore. Even though society has different expectations, she can't change the way she feels. Life's just too precious and short to spend it miserable, with a man who is incapable of loving her with all of his heart.
Vane has lived his life trying to forget his past, and in doing so made many reckless choices, without any concern that they might one day cause pain to anyone else. But then he never expected to fall in love. And he is in love with Sophia, completely…which gives her the power to destroy him. For a man who has never been afraid before, he is terrified by the idea of letting her into his heart, afraid she won't like what she finds.
Who would you cast in the role of your characters if your book was optioned for a movie?
When I wrote this book, I wrote it with a lean, clean-shaven Joe Manganiello in mind (not hairy werewolf True-Blood-Alcide-Joe). Lord Manganiello doesn't sound very English, but he played the role very well in my imagination. And while casting Sophia was much more elusive for me—she was more a creation of my own mind—I think Jaime Alexander is a close fit. Jaime always seems very confident and strong, and Sophia is that.
Thank you for stopping by HJ!
Thank YOU for having me!
Giveaway:

2 print copies of NEVER DESIRE A DUKE  
To enter Giveaway: Please complete the Rafflecopter form and post a comment to this Q:

When you read a romance novel, do you cast the characters in your mind with a well known actor or actress–and if so, who are your favorites?