Today it is my pleasure to Welcome author
Lindsay McKenna
to HJ!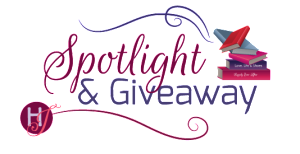 Hi Lindsay and welcome to HJ! We're so excited to chat with you about your new release, NEVER ENOUGH!

Thanks, Sarah! It's always good to be back to share with your wonderful reader!

Please summarize the book for the readers here: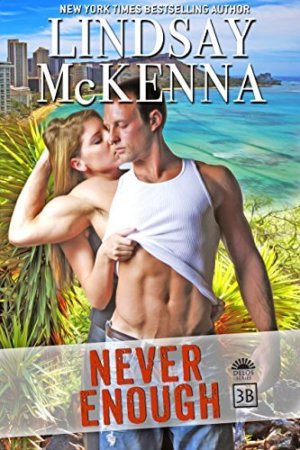 NEVER ENOUGH, 3B1, is a Delos series novella and sequel to Forged in Fire, Book 3. Being Indie, it's fun to write the "big book" and then follow it with a "Well? What happened to Matt and Dara next?" and answer my readers burning question. I don't know a reader that doesn't appreciate a follow-up novella or sequel. When I've formed a bond with the main characters and have sympathy for them, I want to know what happened after reading the book.
Sergeant Matt Culver, Delta Force, has fallen in love with Dr. Dara McKinley, a pediatrician who was visiting Kabul, Afghanistan to do charity work for children. They fall in love, but this country is dangerous to anyone who is an American. After a harrowing escape at a village in mid-Winter, Matt must keep Dara alive.
I had fallen in love with Dara McKinley because she was thrown into a violent, life-and-death environment and had no clue as to how to survive it. Except that the man she was falling in love with, Sergeant Matt Culver, would become her guide, teacher and protector.
Sometimes courage comes in moments of shock, trauma and extreme conditions. Dara is a pediatrician, finishing up her residency, and getting ready to put a clinic for the poor near Alexandria, Virginia, near Washington, D.C. But all her dreams explode when her vehicle is attacked, leaving her in the harsh winter of Afghanistan, chased by Taliban.
Matt Culver is a survivor and is saddled with a woman who has never been under such duress. He's fallen in love with her. The challenges are enormous, not only brutal winter conditions in the mountains, trying to keep her safe and knowing odds of living through this, are next to nothing. Somehow, they survive.
Dara needs some down time to recouperate from her trauma. Matt wants to make her dreams come true, and takes her to visit Hawaii. NEVER ENOUGH picks up at this point in their relationship.
But even in Paradise? Things can go terribly wrong. Will their love stand the test of this next challenge or not?

Please share the opening lines of this book:
"Hawaii is so lush and beautiful even in early January, Matt." Dara smiled over at him. She leaned against him, his arm around her waist.
Please share a few Fun facts about this book…
I've been to the Hawaiian islands many times. I went to Oahu in 2014 to search for a setting for this book. Everything described in the book (except the villain) is true to life from that island.
I chose the title, Never Enough, because these are two people who fell swiftly and deeply in love with one another–they were soul mates.
I will use ANY excuse to go back to Hawaii. Hmmmmm….maybe I should set ANOTHER book from the Delos series over there ;-).
Please tell us a little about the characters in your book. As you wrote your protagonist was there anything about them that surprised you?
Sergeant Matt Culver comes from an American/Turkish/Greek shipping dynasty. Being in black ops, he never speaks of his global family's wealth and power. He is unassuming, is fearlessly committed to his job in Delta Force and eradicating the evil men from this planet. No one would ever guess he comes from one of the richest family's on Earth. He values human interchange, not money, although he understands how money can help the poor and unprotected. That is his focus, his passion.
Dara McKinley has always loved babies. She worked hard to put herself through college and then medical school. She has a younger sister, Callie, who works at an orphanage in Afghanistan. Finishing out her residency, Dara's whole focus is on her dream to put a medical clinic for the poor of Washington, D.C. and be of service, helping others. Although she's tall, leggy and has long, blond (real) hair, very beautiful and intelligent, she's humble and treats others with respect.
If your book was optioned for a movie, what scene would you use for the audition of the main characters and why?
Matt ambled down the busy hall. There was nothing but women here, and he liked the low-key, warm, nurturing energy that pervaded the place. All of the people he saw were women working under Alani's direction. Running this place took a lot of paperwork, a lot of people who knew the law enforcement and other governmental systems that were in place to help women who were trying to escape abuse. He located the examination room and saw ten women with squirming babies or toddlers in hand, waiting patiently in line.
They gave him a wary look, and Matt felt bad for them. He was male and a stranger to them. Therefore, a potential menace and threat. He saw the door to the examination room open as a mother with a six-month-old baby in her arms left, smiling, relief in her expression. Matt smiled and nodded hello in her direction as he came and stood in the doorway. It looked like Dara had a girl of twelve whom she was teaching how to be her assistant. The young curly-haired redhead was pulling the paper over the examination table, preparing it for the next patient.
"Hey," Matt called softly, seeing Dara lift her head from the form she had been filling out on her last patient. "Got two minutes?"
She smiled. "Sure." She turned to the carrot-topped preteen girl.
"Stacy? Can you tell our next patient I'll be ready in just two minutes for her? See if she needs anything while she waits."
Stacy gave Matt a very distrustful look and edged warily toward the door near where he stood. "Sure, Dr. McKinley."
"Thanks," Dara called, giving her a smile. She pointed toward Matt. "This is my fiancé, Matt Culver. His family owns Delos. He's a friend, he won't bite . . ."
That information erased the fear in Stacy's large green eyes.
Matt could literally see the girl's slender shoulders drop, and she instantly relaxed. He held out his hand toward her. "Hi, Stacy. I'm Matt. Nice to meet you." She appeared to be around twelve, with bright copper freckles across her nose and cheeks. He felt her trepidation over shaking his hand. He was going to withdraw it, but suddenly, she gave a little cry and threw her arms around his waist, hugging him with all her child's strength.
"Thank you! Oh, thank you!" she sobbed into his belly. "You saved my mama, my brother, and me!" She broke into a gale of tears, clinging to him.
Matt swallowed his surprise and he curved his arms around her, patting her gently. "We're here to help you all," he murmured, running his hand over her tousled red hair. It needed to be cut. She looked like little more than a ragamuffin, her feet bare, the muumuu she wore thin, in some places torn and in need of mending. Her little body shook as she cried in relief. Matt was glad the door was shut. This little girl had gone through and probably seen too much. Casting a glance over at Dara, who sat there, tears in her eyes, he fought back his own. A child's crying always ripped him up the most. He'd seen too much of it in broken Afghan villages that had been raided by Taliban. Smoothing her hair with his hand, he eased her arms from around him. Crouching down, he offered her a tissue from a nearby box. "It's going to be okay, Stacy," he murmured, looking into her tear-filled eyes, watching her wipe them and then blow her nose.
"W-we were so scared," she whispered brokenly, clutching the damp, destroyed tissue. "My daddy hurt my mommy. He hurt me. He was going to hurt my baby brother. We were so scared. We had nowhere to go. But Mama came here and Mrs. Alani took us in." She wiped her reddened eyes, whispering, "We thought Daddy was going to kill us. We're afraid he will if he ever finds us."
"You're safe here, Stacy. You, your brother, and your mom. How long have you been here?" He eased a few strands of hair sticking to her damp cheek behind her ear, trying to give her some comfort.
"T-two weeks. I-I never slept at night. Here, I sleep. It's wonderful." She shyly reached out, touching his shoulder. "Thank you for saving us . . . Thank you . . ."
"You're more than welcome," he said gruffly, trying to stuff his own emotions back down deep within himself. "Listen, I need to talk to the woman I love and am going to marry this coming June. Could you let us have a few minutes? And then I'll leave and you can come back in here and help Dr. McKinley?"
"S-sure," she snuffled. "Just . . . thank you . . ." She turned, quickly exiting the room and closing the door quietly behind her.
What do you want people to take away from reading this book?
That falling in love is the most wonderful experience in one's life. And that people such as Matt and Dara are angels in disguise, helping the poor, the disenfranchised and wanting to make a difference by serving humanity.
What are you currently working on? What other releases do you have planned for 2017?
Wind River Cowboy comes out 3.26.17 and it is Book 3 of my Wind River Valley series for Kensington/Zebra books. This is a story of Noah Mabry, military vet and now a horse wrangler. It's a powerfully emotional book because the heroine, Dair Wilson, a military vet who has lost part of one of her lower legs, comes to work at the Bar C Ranch in Wyoming. Noah has magic with mistreated horses. Can he open his heart and help Dair to heal, too?

Thanks for blogging at HJ!
Giveaway:

1 autographed paperback copy of NEVER ENOUGH, signed by author. *USA and Canada only*
To enter Giveaway: Please complete the Rafflecopter form and Post a comment to this Q:

Have you been to the Hawaiian islands? If so, what is your most cherish memory from that visit?
Excerpt from NEVER ENOUGH:
Over lunch at a small seafood restaurant near the beach, Dara sat at a picnic table beneath a white awning, watching the ceaseless activity of the ocean and the small waves splashing their foamy life against the gold sands of the beach. "This is a dream, Matt." She reached out, gripping his hand, giving his fingers a squeeze.
"My life is a dream come true because you're in it," he told her, meaning it, looking into her eyes, which glimmered with tears because of his admittance. Matt wasn't going to tell her not to cry. As much as tears tore him up, he knew they were a positive release. He still hadn't climbed that mountain of getting comfortable with his own tears. He never cried in public. Instead, while in Afghanistan, after a traumatic mission, he'd cried alone, in a dark corner where no one could hear his sobs. In a way, he admired Dara's ability to cry openly and without apology.
She released his hand, giving him a longing look. "You are perfect for me, Matt Culver."
"Even though when you met me you thought I was just after your body, hmm?" he teased. Well, it was the truth. After watching Dara belly dance? Hell, he was like an alpha wolf in heat, and he'd just found his alpha female. And all he wanted to do was mate repeatedly with her. But there was so much more to Dara than just a sexual being. Never mind her beauty. Or that fabulous blond hair of hers; he would never get tired of running his fingers through those strong, shining strands. No, as he watched her work at the Hope Charity orphanage in Kabul, alongside her sister, Callie, Matt began to realize just how beautiful Dara truly was. Get her around a baby? The woman melted and became so maternal that he wished he were that baby in her arms receiving all the love and attention she lavished on the infant.
That was another facet to Dara: the mother. There was a good reason she was a pediatrician, and Matt had watched her with those babies, those pregnant Afghan women and their small, shy children. His need for her, the reasons for his need, shifted and changed. Yes, sex with Dara would be great. That was a no-brainer in Matt's world. But to watch her blossoming, to see and feel her love and care for others, melted his heart, and at that moment, his feelings for her became about far more than just physical desire.
He had never seen himself falling in love, even though his mother and father were deeply in love with one another. They showed it daily to their children through respect, equality, smiles, touches, and sometimes kisses in front of them. Matt had grown up thinking that his family was like everyone else's. But he quickly found out, after joining the Army at eighteen, that his family really was one in a billion, because so many of his other teammates' lives and families were dysfunctional. Love had been distorted, twisted, made dysfunctional in those families, and he'd seen the emotional and mental damage that had wreaked upon the other Delta Force operators on his team. He began to understand that the family stamping of a child's first eighteen years of life branded them forever. He began to grasp the enormity and responsibility of becoming a parent some day.
When he met Dara, falling helplessly in love with her, Matt had gotten lucky. Or, his mother, Dilara, would archly point out, he'd been blessed by the old goddesses and gods. Dara had come from a family similar to his, he'd discovered over time. They were a Montana cattle ranching family, but her mother and father, and her grandparents, who owned the ranch, were no less in love than Dilara and Robert Culver were. That was a stunning realization for Matt had come to.
He didn't know about her loving family before the ambush, but as he tried to protect her, get her to safety, she showed an emotional courage that he saw in his sisters, Tal and Alexa. And maybe coming from a solid, loving family helped sustain her during that nightmarish humping over a nine-thousand-foot mountain pass in the dead of winter. Matt hadn't been sure they would survive. He'd never told Dara that because she needed to keep her hope alive, keep battling to survive with him, to endure the brutal physical challenges they had to go through. He was a pragmatic realist, and he knew the situation could turn deadly, for both of them. Dara was too slow, not physically fit enough for the mountain challenge, and he was always watching for the Taliban. If not for his tracking skills, and a favorable turn in the weather, Matt didn't think they'd be here, on this sunny, warm beach on Oahu, to appreciate what they had. Still, even now, he was in awe of her emotional strength throughout that ordeal. The fact that she'd come from a family similar to his own explained why she could keep trying, despite her lack of training.
As Dara gazed adoringly up at him, he drowned in her deep blue eyes, which shimmered with love for him alone, and Matt knew how fortunate he really was. All the money in the world couldn't buy a person's love. He knew that, had been raised to understand that money was a tool to do good with, but that it could not buy love or happiness. Love, as his mother had taught her children from a young age, was in the hands of the old goddesses and gods of her country. He, Tal, and Alexa, she told them, would be led to the right man or woman, who would hold their heart peerless and pure within their hands. Dilara was passionate about it, certain, without knowing how or why, that her three children would each attract a mate who would cherish them, love them, and be with them forever—just as she had been drawn to Robert Culver, an Air Force combat pilot, a man from another country, another reality, she gravely told them one night. Their mother would often laugh when they gathered around her feet before bed for a nightly story, and she would tell them of how she and Robert had met, and how profoundly and swiftly she'd fallen in love with the handsome young Air Force captain with the broad shoulders and confidence to burn. She said he was a real hero, and he was for her, to this day.
As Matt stood with Dara on the beach, the warmth of the sun surrounding them, the breeze bringing the life-giving scent of salt air to their nostrils, the shrieks of the gulls celebrating his good luck in finding her, he smiled down at her. Matt was no poet; he wasn't good with words like Dara was. His emotions always choked him up when it came to her. He was a man of action. He always would be. All Matt could do was show Dara with his kisses, his loving her, his sensitivity toward her, the way he treated her every day, that she meant everything to him and was his world. As he tunneled his fingers through Dara's loose golden hair, he leaned down, whispering against her lips, "Tonight, I'm going to show you just how much I love you . . ."
Excerpt. © Reprinted by permission. All rights reserved.

Book Info:
Can a vacation in paradise heal her trauma and allow love to shine through…
Pediatrician Dara McKinley loves helping others almost as much as she loves her golden-eyed fiancé, Matt Culver. They met and fell in love during a dangerous situation in Afghanistan, and both are ready to enjoy some quiet time together in Hawaii.
As Dara and Matt learn more about each other, their love and commitment to each other deepens. But the pair is also committed to helping others and soon find themselves lending a hand at a local Delos safe house for mothers and children. As Dara tends to the sick, Matt does what he does best—finds a way to keep all of them safe.
Book Links:

Meet the Author: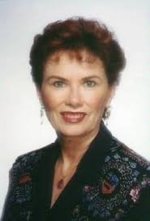 A U.S. Navy veteran, Lindsay McKenna was a meteorologist while serving her country. A pioneer of the military romance genre in 1993 with Captive of Fate. Her heart and focus is on honoring our military men and women. Creator of the Wind River Valley Series for Kensington Books, she writes emotionally and romantically intense suspense stories. She is also the creator of the DELOS Series, a family saga/series that is romantic suspense. Visit her online at her website, www.lindsaymckenna.com.
Website | Facebook | Twitter | Instagram | GoodReads |