Today it is my pleasure to Welcome author
Liz Flaherty
to HJ!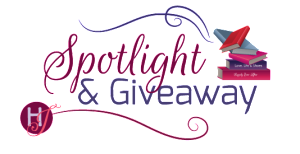 Hi Liz and welcome to HJ! We're so excited to chat with you about your new release, Nice to Come Home To!

Hi–thank you for stopping by!

Please summarize the book for the readers here: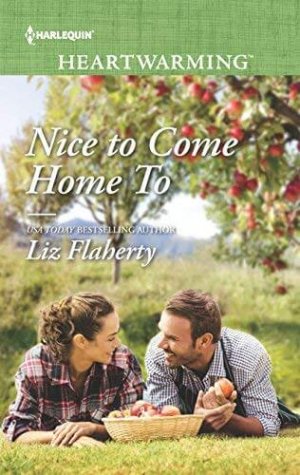 Lake Miniagua was the only place Cass Gentry had ever been happy–for just one fabulous year in high school. Nevertheless, she'd never intended to come back. When life changed in more ways than she could deal with all at once, including the inheritance of half an apple orchard, she found herself driving 2000 miles back to the lake 18 years after leaving it.
Luke Rossiter, widower, owned the other half of the orchard. He wasn't interested in a partnership of any kind, but Cass wasn't interested in selling out, either.
Could they make it work?

Please share your favorite line(s) or quote from this book:
"Wait!" Luke drew them to a halt, standing still in the crunchy autumn grass. "Do you hear it?"
"Hear what?"
"The music. Somewhere, someone's playing an apple orchard waltz." He swung her into his arms. "Come on, let's dance."
She tried to pull away, both laughing and embarrassed. "Don't tell me you've missed Royce calling me Sister Two Left Feet. She's not kidding."
"Don't worry about your feet." He held her closer and smiled into her eyes. "Dance from your heart—that's where the music is."
Please share a few Fun facts about this book…
The setting is an orchard in Indiana, so I spent lots of time snooping around McClure's and Doud's Orchards near where I live. I developed a real fondness for Apple Cider Slushies!
After years of never purposefully "using" my husband in a story, I was a amazed at how like him Luke Rossiter is. Including having a way around a guitar…
What first attracts your Hero to the Heroine and vice versa?
Quite honestly, I hadn't thought about this, so the beginning attraction was probably physical–she was too thin, which worried him. He liked that she was interested in the orchard and didn't mind getting her hands dirty. The fact that they both have adolescent siblings living with them who become friends gives them a connection that grows into something else despite themselves.
If your book was optioned for a movie, what scene would you use for the audition of the main characters and why?
When Luke takes Cass to the doctor, the scene afterward is both poignant and funny. I would probably use that. Here's a piece of it.
"When I was sick before, I still had to work, but I couldn't do it at home for some reason. I think it was because instead of being alone, I'd be alone with cancer, and believe me, that's one nasty housemate." The words came out in a rush, and she met his eyes, asking him to withhold comment until she'd finished. "So I'd get up in the morning and take all my meds and then I'd go down to the coffee shop. It was only a block, but I had to drive, or I'd be exhausted by the time I got there. After the first few days, they knew me—I was probably the only bald woman in the place most of the time—and my cup of medium grind with hazelnut syrup and half-and-half was ready for me before I ever got to the counter to order. They called me by name, and I knew all theirs. I always took the worst table in the place because I was a table hog, and pretty soon they took my coffee there so I wouldn't have to pick it up and struggle with it and my laptop and my purse. When my mother died, there was a bouquet of daisies and a card on the table."
Before she knew it was happening, tears tumbled down her cheeks, and she looked away in embarrassment when the pretty server refilled their cups and gave her a glance that was both questioning and sympathetic.
Luke caught Cass's hand. "That's why," he said, "Ground in the Round is more than a coffee shop to you. It's a lifeline, isn't it? Not for you specifically, but for people who might need one."
She nodded. "Probably." She scrabbled in her purse for a tissue and turned away again to blow her nose. "I'm sorry. I didn't mean to go all drama queen on you. And I realize we don't have the coffee shop as a philanthropic entity, but—"
"We have the coffee shop for whatever reasons we choose, as long as they're legal and within our own moral and business values. I think what you're talking about fits those parameters just fine."
She picked up her cup, then set it down. "Are you really that nice of a guy?"
He straightened in his seat, scowling at her in phony outrage. "I am. Didn't my mother just tell you that at the festival? Were you not even listening?"
"No, she told me you'd never met a clothes hamper you liked and that you hogged any device that even resembled a remote control. She didn't mention anything about a nice guy."
"I'm sure she meant to."
"She probably did." She met his eyes. He hadn't asked any questions after they'd left either doctor's office, other than, "Is there anywhere we need to go besides lunch?" She could see concern in his expression, but she knew he wouldn't ask unless she indicated she was willing to talk about the events of the morning.
She thought of Kari's promise and remembered the table in the Sacramento coffee shop. She'd felt alone then, she realized, but she hadn't been. Not really. And she was even less so now.
And she remembered that on the way here this morning, when her mind was on the sharper edge of crazy, he'd talked about Jill. He'd shared not only the joy of loving her but the pain of losing her. Sometimes his fingers had grasped hers so tightly it had hurt, but Cass would allowed the grip to draw blood before she would have pulled away.
Neither of them wanted permanence in a relationship—that wasn't even in question. Yet they had bonded over grief and laughter, two of life's great motivators. They had known, whether they said the words or not, that they'd ventured further into intimacy than they'd intended to go.
The tears threatened again, pushing at her eyes and making her find another tissue. She was afraid, and she wasn't alone.
She pushed away her plate and drew her cup closer. There was always comfort in a warm mug.
And she said, "I have to have a biopsy."
Readers should read this book….
…if home and family mean everything to them, but how they make their living matters, too. Luke is an engineer and Cass is a writer, but their hearts take them in other directions that were both unexpected and satisfying–even to me! There's also hope in this book, something I think Heartwarming authors put in their stories whether we're conscious of it at the time or not.
What are you currently working on? What other releases do you have in the works?
My fourth story in the Christmas Town anthologies, THE DARK HORSE, will be out in October. I'm still writing it, and I must tell you that after this I should write Christmas stories in November and December!

Thanks for blogging at HJ!
Giveaway:

I'll be giving away three copies of backlist books along with shopping bags, pens, and–because I'm kitcheny and can't help myself–dish towels. I'll also include a chance with each prize at winning the quilt I made to go along with the release of NICE TO COME HOME TO. I'm sorry, but the giveaways are for US only.
To enter Giveaway: Please complete the Rafflecopter form and Post a comment to this Q:

Cass and Luke are a writer and an engineer who become a barista and an orchardist because of circumstances. I'm a writer who had a 30-year career with the USPS. I didn't WANT to have a day job–I wanted to write full time, but I learned to love the post office. What would you become if life got in the way of your plans for it?
Excerpt from Nice to Come Home To:
WHAT DO YOU THINK?" Luke held his double-dip chocolate cone in one hand, Cass's slender fingers in the other. "Business is wicked good at the orchard, and you're proving me more wrong about the coffee shop on a daily basis." In certain ways his life had started anew the day her red Equinox pulled into the orchard's parking lot.
He frowned, trying to sort out how he felt about that. He didn't want a new life.
"Think about what?" She swirled her tongue around her scoop of butter pecan. Swallowed as if it were ambrosia in her mouth. She licked a drop off her bottom lip slowly, delicately, then slurped the ice cream into a point she promptly bit off with even, white teeth.
He watched her, unable to look away. Only when she looked questioningly at him did he realize she'd asked him something. What was it?
Oh. "How do you like the way things are going?" A chill rippled up his spine with the words and he wished he could take them back. Nothing like tempting fate. Thinking about a new life was more than enough of that. "At the orchard, I mean." Not about the interlude on the porch. That was still too new. Too fresh.
Too exciting.
"I like it." She smiled at him, but the expression wore caution around its edges. "But I…" She stopped.
From a boat on the lake came the sound of the Eagles singing "Peaceful Easy Feeling," and Luke chuckled. "Did I just interrupt that 'Peaceful Easy Feeling' they're singing about? You don't roll that way, do you?"
She didn't answer, and they walked on. Eating their ice cream. Their fingers still linked. But with a distance between them that he'd have described as a chasm if he'd been trying to use his junior high vocabulary words.
What had happened since the interlude on Zoey's back porch, when they'd found what Rachel would have called 'kindred spiritedness'? When they'd been so close that Cass's heartbeat had kept time with his.
They reached the park bench beside the dock outside Anything Goes and sat down. Only then did Cass speak. "I guess I don't. In my experience, there's always a shoe about to drop somewhere."
It was a feeling he didn't understand. Even losing Jill hadn't been a surprise. It had been horrible in every way and they'd fought against its inevitability with the persistence of the very young. But they'd known it was coming. Only when Jill had said, "Let it go, Luke, and let's just have a good time," had they given up.
And what a good time they'd had. Even after ten years, he could relish that last year of equal parts pleasure and pain. Just like in that movie, he wouldn't have given up either.
He'd become a partner in the orchard before his other job had ended. The former manager had been ready to retire so that Luke had never missed a day's work. He'd had to do some financial scrambling, but more than three years after losing his job, he was better off than he'd been. He'd never be rich, which was fine with him, but he was comfortable, and he liked that.
Having the second bathroom finished would be nice, too, but even with a few thousand dollars and some travertine tile still to go, he knew it would be done one day and that the quality of the finished product wouldn't be a surprise.
But how he'd felt on the porch and how he felt a few minutes ago when the gulf had spread between them—those were both unexpected. And maybe dangerous, at least to his peace of mind.
"What do you do," he asked slowly, "when the shoe drops?"
"Oh." Her voice sounded reedy. "It depends."
"On?" He could tell she didn't want to talk about it. Zoey's voice thinned when she was finished with a subject, too, and her chin did the same upward tilt as Cass's.
Cass laughed, not very convincingly. "On whether it's a combat boot or a flip-flop."
He nodded, finding sense in that. "What about a nice, comfortable loafer? How do you react then?" He kept his voice slow, with a smile in it. Just because he was feeling a little nervous himself, he didn't want to scare her away from the conversation.
She was silent again, for a long moment. When she spoke, her voice was quiet. "I haven't had many loafer drops, to tell the truth. Usually it's the combat boots, in which case I turn tail and run."
"So." He stared out at the lake's glassy surface and crossed his ankle over his knee. "I hope there's no shoe this time."
"Me, too." But her voice told him she knew better.
He put his arm around her, drawing her into his side. She raised her head as he lowered his, and their lips met in a sweet version of an age-old dance.
"What's between you and me doesn't have to do with the orchard or the coffee shop," he whispered. "It's courtship simply for the pleasure of it. Nothing more and nothing less. No promises, no demands. No permanency." He kissed her again, treasuring her sweet response. "No shoes."
Excerpt. © Reprinted by permission. All rights reserved.


Book Info:
Will an apple a day…
Keep love at bay?
For Cass Gentry, coming home to Lake Miniagua, teenage half sister in tow, is bittersweet. But her half of the orchard she inherited awaits, and so does a fresh face—Luke Rossiter, her new business partner. Even though they butt heads in business, they share one key piece of common ground: refusing to ever fall in love again. But as their lives get bigger, that stance doesn't feel like enough…
Book Links: Book Links: Amazon | B&N | iTunes | kobo | Google |


Meet the Author:
Liz Flaherty spent way too much time when she was young worrying about growing old. Regardless of how much hair color and moisturizer she used, it happened anyway. Now that she really IS old, she only worries that it won't last long enough–it's a lot more fun than she anticipated. She still loves adventures with Duane, her husband of 47 years, and she's not even going to get started on the grandkids–there are seven, by the way, all perfect… She writes and makes quilts and spends time with friends and family and never dusts. It's all good.
Website | Facebook | Twitter | Instagram | GoodReads |