Today it is my pleasure to Welcome romance author
Joanne Rock
to HJ!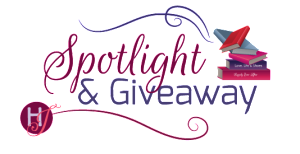 Hi Joanne and welcome to HJ! We're so excited to chat with you about your new release, Nights Under the Tennessee Stars!

Hello !! So glad to visit today!

Tell us about the book with this fun little challenge using the title of the book:
Did I honestly use "Tennessee" in a title??! I hope HJ fans will forgive me if I abbreviate my title just a little!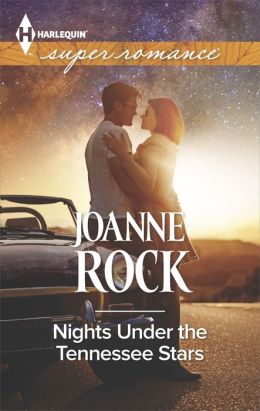 N is for No one is fooling Erin Finley again.
I is for Impulse… the one Erin needs to ignore when a handsome stranger seeks shelter from a storm.
G is for Goodness... how can she resist that Cajun drawl?
H is for the Haunted look in Remy Weldon's eyes.
T is for a Tennessee small town where Finley business is everyone's business.
S is for Sarah, Remy's teenage daughter and another reason Erin shouldn't get involved.

U is for Unmasked— the way Remy feels when he looks at Erin, like all his secrets are revealed.
N is for Need, the one he shouldn't feel for anyone in the wake of his wife's death.
D is for the Daughter he struggles to raise alone.
E is for the Endless nights and waves of grief that ease when Erin Finley is near.
R is for the Right woman who can turn the darkest time of his life into something new, something… special.

What is the significance of the title: Nights Under the Tennessee Stars
Nights Under the Tennessee Stars is a small town story set in Heartache, TN. But more than the physical setting, the title refers to the dark times both characters are going through and the little glimmers of hope they see in one another. There's a healing power in love and the main characters feel that as they get to know each other.

Please share the opening line of this book:
ERIN FINLEY HAD plane tickets, ID and her carry-on suitcase set for a romantic long weekend. Too bad the "romantic" part was decidedly absent, since Patrick was not at the airport as promised.

"Flight 8402 to Nashville, now boarding all rows," the airline's desk agent announced over a tinny PA system at the gate.
Please share a few Fun facts about this book…
The heroine changes her hair color to suit her mood and does her own renovations.
The hero produces a program similar to Antiques Roadshow.
The secondary story line tracks the hero's teenage daughter.
What first attracts your Hero to the Heroine and vice versa?
The hero is attracted to the heroine because of her independence and strength. After losing his first wife, he is drawn to the fact that Erin doesn't need him, but he's also drawn to the shadows in her eyes, making him feel like he's found someone who understands hurt.
Erin is attracted to Remy because of his fierce sense of loyalty. She had a painful discovery about the previous man she fell in love with, and it has made her wary. But Remy is still loyal to his wife years after her death, making Erin admire him even as she wonders if he'll ever be able to love someone else.

The First Kiss…
A gasp that sounded like part surprise and part delight escaped her lips as he hoisted her high against his chest, savoring the armful of feminine curves.
"What way?" He strode toward the stairs as she pointed her answer.
"I'm not entirely sure this is what I was thinking, but I have to admit, I like your imagination." She popped the top button of his shirt collar as he carried her upstairs.
Her touch felt cool along his hot skin. He couldn't wait to feel all of her.
"I haven't gotten to the part you were thinking about yet." He spoke into her ear, close enough to feel her shiver at his words. "I merely needed the right place to show you."
She unfastened another button, her fingers diving into his shirt to graze along his shoulder and up his neck. He studied the lay of the land at the top of the staircase. Which way to go? She wasn't giving directions now. She wasn't paying attention to where they were going.
Good.
He wanted her distracted and thinking about him. Following where his instincts led, he found a room with a purple sweater hooked over the doorknob and toed the door the rest of the way open. The scent of amber increased ever so subtly and he knew his guess had been correct. Everything was white except for a few anime paintings in bright colors and a red lacquer headboard painted with small birds along one edge. Sunlight filtered in the bottom half of wooden blinds, which had been left partially slatted.
All of which he processed just enough to know where to lay her down.
Except she wouldn't let go of him when he tried to stand so he could undress. She twined her hands around his neck and pulled him down with her, sealing soft lips to his. Any plan he'd had after that disintegrated on impact. She tasted like lip gloss and cherries, a combination he'd never known was apparently his personal erotic trigger. Need for her pounded inside him and he'd only just taken his first taste of her.
"Erin." He pulled back, levering himself over her so he didn't crush her. "I could take all night to kiss you."
"You could. But I hope you won't." She slid her hand around his waist to palm the small of his back. She tugged at his shirt, freeing the hem from his pants in slow, teasing increments. "I'm going to need you to touch me everywhere at once. Maximize your efforts until I can't think anymore."
Without revealing too much, what is your favorite scene in the book?
One of the things I loved about this book was the way the heroine found a calling helping other women. This scene at her consignment shop really touched me:
"Would you like me to look for some smaller sizes?" Erin offered.
"There aren't any." The woman bit her lip. "Not on the clearance rack anyway."
Something about the dark worry in her eyes made Erin wonder what the dress was for.
"We're having a dress sale though. Thirty percent off—"
"It's not enough to make anything else affordable." She shook her head and turned to face herself in the mirror. She pinched a handful of fabric at her waist to pull the blue cotton jersey tighter to her body. "But I sew well enough. I can take this in."
"Oh." Erin tried to picture the simple shirtwaist dress with a few adjustments. "If you can do that and maybe trim the bodice a little—"
"Do you think it's right for a job interview?" Worry lines creased her forehead.
"For what kind of job?" Erin tried to keep one ear tuned to the sales floor in case anyone else needed her help. At least she didn't have to worry about theft since Heartache was a safe small town where the local police spent more time directing traffic at church functions than they did solving crimes.
"Finleys'—the home building supply store—advertised for a bookkeeper."
Erin smiled. "That's my brother's store. It will be Scott or his wife, Bethany, who interviews you." Her smile faded as she remembered why they probably needed a bookkeeper. Their marriage had been teetering on the verge of divorce this year. Bethany normally handled the books. "I think this will be a great dress for an interview, although if you have a jacket—"
"I don't have a jacket." The woman's voice was tight as she shook her head, a limp strand of pale blond hair sliding loose from the tight ponytail. "I can't afford more than the dress. This is a lot to spend on a job I might not get."
"You definitely don't need a jacket," Erin blurted, sensing she'd touched a nerve. "I think you could style this a lot of ways—"
Her customer slumped onto the small wooden stool in one corner of the dressing room. "I don't even have shoes to go with this. Or a bag." She covered her face with both hands and shook her head. "Don't mind me. I didn't mean to have a meltdown in your nice store."
"It's okay." Erin's heart went out to the woman, whatever her story. Erin had been blessed. She had never had those kinds of financial worries, and she hated to think she had neighbors who fought battles like that. "Can I get you a tissue or—"
"No!" Her head lifted, and although there were tears on her cheeks, her eyes blazed with a fresh determination. "God, no. I am not crying over my rat bastard ex-boyfriend who took everything when he ditched his son and me to screw his home-wrecking whore of a secretary."
She swiped her face fiercely to get rid of all trace of moisture while Erin reeled from her words. Even six months after finding out she'd accidentally cheated with a married father of two, the accusation of "home-wrecking whore" jabbed her chest as sharply as if it had been meant for her. Kind of like this woman had peeked into Erin's personal ghost closet.
If your hero had a sexy-times play list, what song(s) would have to be on it?
Jake Owen's Long Night With You and Toby Keith's You Shouldn't Kiss Me Like This
What do you want people to take away from reading this book?
A smile and a happy heart. I hope that's not too much to ask! But the ending scene is my favorite.
What are you currently working on? What other releases do you have planned for 2015?
I've got a sequel to Nights Under the Tennessee Stars called Dances Under the Harvest Moon that will be out in October from Harlequin Superromance. Right now, I'm finishing up my Runaway Brides series that I'm coauthoring with my wonderful friend Catherine Mann. The series begins with How to Lose a Groom in 10 Days, then continues with The Wedding Audition, There Goes the Bride and Bride on the Run. The first two books were April releases and the last two will be out in May and June, respectively. Please do check them out… the first one is free to get you hooked :-).

Thanks for blogging at HJ!
Giveaway:

I'm doing two giveaways, one open to US only readers and one for INT readers! 

For US readers- a print copy of book #1 in the Heartache series, Promises Under the Peach Tree, book swag, and a free download of The Wedding Audition by Catherine Mann and me. For INT readers- a print copy of Promises Under the Peach Tree.
To enter Giveaway: Please complete the Rafflecopter form and Post a comment to this Q:

I've enjoyed thinking about life in a small town for my Heartache, TN series. If you've lived in a small town, what kinds of fun things might you do on a date night? If you've never lived in a small town… tell us about a favorite date night anyhow!
Excerpt from Nights Under the Tennessee Stars:
"You really think an appearance on Interstate Antiquer will boost the Dress for Success event that much?" She wore a long black ballerina skirt and a white T-shirt with a cartoon monkey on it.
How could he not smile at the thought of her—dressed like that—being so concerned about a clothing drive meant to put struggling women into professional business attire? She was made-for-TV perfection. He still knew what made for good TV, even if he hadn't been flexing his creative muscle the past two years.
"I do." He dropped his folder on the raised platform that held the store window display of an antique bicycle, vintage picnic basket and an assortment of mismatched dishes. "Shops that do this show get calls from all over the country about pieces in their stores—not just items we feature. Viewers see random stuff in the edge of the frame and decide they have to buy it."
Erin nodded slowly. "That means I could sell a lot. How do you know people will donate a lot?"
"On one episode, we had a shop owner in a dated wheelchair who had some trouble navigating it around his inventory. He had three new chairs show up the next day and twelve more offers for upgrades by email within the week." That show had been a turning point for Remy's anger during his grieving for Liv. Seeing the outpouring of caring had restored some faith in humanity. "Wheelchairs are expensive and we never suggested the guy needed a new one in the show. Can you imagine the kind of support you'd get on a drive where we invite people to be involved?"
He watched her flip her phone from hand to hand, thinking it over, obviously still full of reservations. He was surprised that someone who seemed so sure of herself could be this nervous about being on television. In the era of selfies and YouTube, he didn't meet many people who were afraid of the camera anymore.
"What about the repairs?" she asked. "Will you try not to show that my store is all torn up?" She stalked toward the front counter and eyed the heavy plastic dividing the current store from the space she was renovating.
"We can avoid shooting it if you want." He followed her, telling himself he was only curious about what was behind the curtain. "But viewers aren't interested in seeing perfect places or perfect people. They respond to what's real. They relate better to people who work hard just like they do. Seeing the process of building the business can be a part of the appeal."
"Is that so? That hardly explains why every other show on TV is about Hollywood wives or teenage billionaires." She set her phone down on the front counter and ran her fingers over a basket of polished gemstones sitting by the register.
He picked up a smooth green gem. They were worry stones with sayings on them—luck, happiness, joy. As soon as his hand went in the basket, hers darted away.
"Erin, people don't watch those shows to see Hollywood wives being happy and pampered though, do they? They want to see catfights and back-talking kids. They want to see the reality behind the glamour." His hand stalled on a stone that read "Wisdom" and fought the urge to pocket it.
He had the feeling spending more time with Erin would not be wise for him.
"There will be no catfights in my episode," she announced, walking away from him toward the construction area. "I'm putting that in my contract."
"I don't imagine anyone would mess with you after they've seen you with a nail gun anyhow." He followed her to the plastic sheeting. "But I'll make a note of it just to be safe. Although you never know what might happen if two people are drop-dead set on getting the same item. Think about those wedding dress reality shows."
"Will you be staying in town until the shooting begins for the Franklin store?" She pulled aside the curtain to show him the other half of Last Chance Vintage.
"It depends how fast I can bring on a third business to feature." He whistled at the space she'd unveiled. "Wow."
The adjoining room looked like a turn-of-the-century general store, the walls lined with open shelving, drawers and bins. A waist-high counter stood a few feet in front of the wall shelves, the dark wood polished to a high sheen. A rolling ladder leaned against one set of shelves. An antique sewing machine sat on a black tea cart and an ancient cash register was parked on one of the counters. A few cast iron lanterns hung from rafters.
"Pretty cool, right?" Erin was the most relaxed he'd seen her all day. "This was the candy store when I was growing up. Well, I guess they sold cards and drugstore stuff, too. But all those shelves were full of candy jars."
Her eyes sparkled at the memory, as if she had come alive. He could see what drove her work on the renovations. Maybe what drove the whole passion for antiques.
"Sounds like kid heaven." He followed her across the polished hardwood floor that looked recently refinished. Or maybe it was just the scent of wood stain that still hung heavy in the air.
"We would spend half a Sunday afternoon debating how to best use fifty cents." Smoothing a hand along a countertop, she spun to a sudden stop.
"We?" He paused right behind her, close enough that the top layer of her ballerina skirt brushed against his leg.
"My brothers and sisters and me." She propped her elbows on the counter and watched him with a steady gaze.
"How many would that be?" He pulled open a shallow drawer under one of the countertops.
"Five. Two brothers and two sisters. But, er—here." She popped open one of the bins on the front of a shelf, her shift back to neutral topics an obvious scramble away from anything personal. "I'm going to use some of these spots for the smaller architectural pieces—cabinetry hardware, vintage doorknobs, keys and switch plates. Modern home owners love stuff like that."
They stood close together to look at the drawer, close enough for him to catch a hint of Erin's fragrance. Amber… The realization distracted him from the conversation and took him back to Liv's studio where she had developed her own perfumes. Half the reason he'd bought that mammoth new house in the middle of nowhere had been to accommodate her plans to expand her business. She'd been so happy with the workspace in a separate building at the edge of the property…
"Remy?" Erin's voice tugged him back to the present. "Everything okay?" She frowned at him. "I have spinach stuck between my teeth, don't I?"
Her comment surprised a laugh out of him, her easy diffusion of the moment a welcome relief even if it didn't chase away the weird guilt that came with this heightened awareness of her. His own wife had once told him that a woman's scent acted on a man's sexual desires even when she was nowhere around, so it bugged the hell out of him that he couldn't stir up a sense memory of Liv, although he could probably recite the damn chemical recipe.
"No spinach, I promise." He needed to get out of this store. Away from Erin and a rogue attraction he didn't want to feel. "Sorry. I just—ah—remembered I need to follow up with some stores tonight to try and nail down the third spot for my central Tennessee show."
"Of course." She tucked a stray dark hair behind one ear and swept toward the gap in the plastic divider, her black tulle skirt floating along with her. "You'll be in touch to confirm the day and time you'll want to shoot?" She dug under the front counter and produced a business card. "All my contact information is on here."
"Great. I'll have someone from the shooting crew call you to go over all the details." He took the card, careful not to let his fingers brush hers. "I'm glad you're going to do this, Erin. I hope it's really good for business."
"I'm not going to lie." She straightened a few pillboxes on a display near the register. "I hope we get a ton of great clothes for women who need them."
He wondered how she could be so blasé about the store's bottom line but not enough to linger in her amber presence to ask about it. His gaze had returned to her mouth a few too many times in the past five minutes.
"Me, too." Normally, at the close of a meeting like this, he'd shake hands and walk away. But she didn't seem any more inclined to make contact than him. She was sticking close to the register.
And the fact that she was as wary as he was only made him more curious about her. He backed up a step.
"Good luck finding that third business." She picked up her phone and turned her attention to the screen.
"Thanks, Erin." Remy recognized he'd been dismissed.
It's what he'd wanted—to get out of the shop before the attraction ramped up higher. He pushed through the door and slid into his rental car, feeling oddly let down. He'd felt the spark of a connection, and he knew she did, too. In another lifetime, that might have been a cause for some joy. Pleasure.
Today, it made him determined not to go back.
Excerpts. © Reprinted by permission. All rights reserved.

Book Info:
Heartache—the best place to heal
Erin Finley heads home to Heartache, Tennesee, after the perfect guy turns out to be anything but. She throws herself into running a vintage store with her sister and surrounding herself with the comforts of her small town. Then one rainy night, TV producer Remy Weldon shows up and almost sweeps her off her feet!
Remy sees more in Erin than she sees in herself. Quirky, beautiful and capable, he needs her for his antiques show—and for himself. Because Erin is the first star Remy's found in the very dark night that has become his life. And she might just be able to lead him into the dawn…
Book Links:

Meet the Author: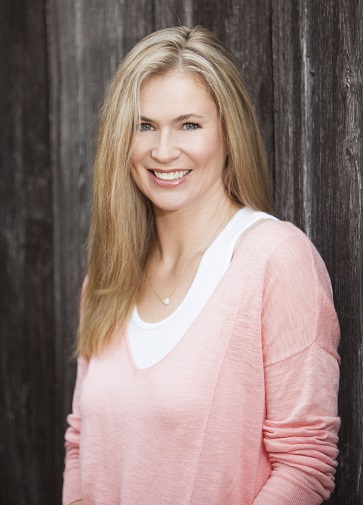 Three-time RITA nominee Joanne Rock has never met a romance sub-genre she didn't like. The author of over seventy books enjoys writing contemporary romance and medieval historicals alike. An optimist by nature and perpetual seeker of silver linings, Joanne finds romance fits her life outlook perfectly–love is worth fighting for. A frequent speaker at regional and national writing conferences she enjoys giving back to the writing community that nurtured and inspired her early career. She has a Masters degree in Literature from the University of Louisville but credits her fiction writing skills to her intensive study with fellow author and BFF Catherine Mann, with whom she's currently co-authoring a "Runaway Brides" series for Tule Publishing. When she's not writing, Joanne enjoys travel, especially to see her favorite sports teams play with her former sports editor husband and three athletic-minded sons.
Website | Facebook | Twitter |