Today it is my pleasure to Welcome author
SCARLETT COLE
to HJ!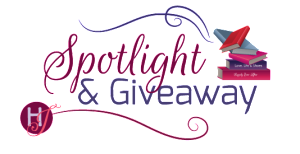 Hi Scarlett and welcome to HJ! We're so excited to chat with you about your new release, Nikan Rebuilt

!


Hi, there!! Thank you so much for having me! This is so exciting.

Please summarize the book for the readers here: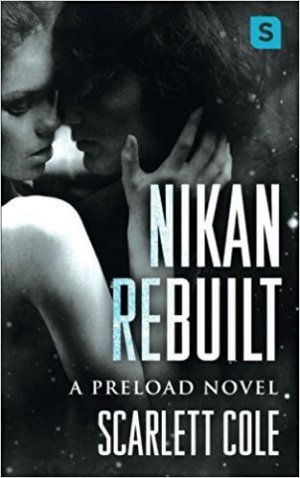 Oh, how to summarize Nikan and Jenny… that's a tough one because it's so unique. NIKAN REBUILT is a second-chance love story between a rock star, Nikan Monture, and the leader of a group home, Jenny McKade.
Nik has lost his place in the world, and having grown up in care, he isn't sure he ever really had one beyond his role as patriarch to the rest of the band he thinks of as brothers. As the fiercely fast guitarist of metal band, Preload, he has everything he ever wanted… success, wealth, and a self-made family. But none of them are Jenny, the girl he loved, the girl he destroyed with a heartbreaking mistake eight years earlier.
Jenny is back, as temporary manager of the group home Nik grew up in. As a child, she survived horrible trauma at the hands of her father's cult, which led to a life in foster care. As an adult, she's determined to love every boy who walks through her doors. Seeing Nik is inevitable, but she doesn't expect there to still be a connection between them.
For me, the story is about what it means to be sorry. And about the impact childhood trauma continues to have on the lives of survivors as adults. It's about finding compassion and understanding beneath the anger and hurt. About second chances and love. And ultimately about finding your place in the world.

What's your favorite line(s) from the book?
I have two:
"I don't want what we were to be the sum total of everything we ever add up to."

***

"So where do we go from here?" she asked quietly, scared of the answer.
"That's up to you, sweetheart. I'm yours Jenny, I always have been. The question is, are you still mine?"
When you sat down to start this book, what was the biggest challenge you faced? What were you most excited about?
The biggest challenge for me was the fact Nikan is First Nations. Canada has a shameful past with its treatment of Indigenous Peoples. I thought I understood The Indian Act, the residential school system, and what had happened, but when I began my research, it completely changed my world view. I wanted to write him properly.
The thing I was most excited about was writing my first second-chance romance. I'd never written one before, and I loved the idea of this complex layering of emotions that happens when a couple see each other again after so much time has elapsed. I loved exploring their relationship through two lenses… then and now.
Please tell us a little about the characters in your book. As you wrote your protagonist was there anything about them that surprised you?
Because I write series with over-lapping characters, I've already written Nikan in three other books (The Purest Hook, Jordan Reclaimed, and Elliott Redeemed). So, the foundation for who he was and his role in the band was already set. But what really struck me was just how he'd internalized his role as patriarch. And how looking after them all had been his primary purpose in life. Watching him lose his way as the rest of the band found theirs was so interesting to me. Watching him lose his heart to Jenny all over again was a revelation.
Jenny's story is actually based on a true story, much like the rest of Preload, whose stories are inspired by Bruce Perry's The Boy Who Was Raised As A Dog. Her story is inspired by the real-life Heaven's Gate group where thirty-nine members died in a mass-suicide in order to reach a spacecraft they believed was travelling behind a comet. I know, you can't make this stuff up. Real life truly is stranger than fiction. I knew I had a choice to make about how that kind of experience would affect Jenny as an adult, and I knew she needed to be the kind of survivor who channeled that experience for good.
p.s. Yes, it can be a dark world in my office sometimes as I research these things, but it is offset by the fact I get to writing steamy scenes involving naked musicians who know how to take care of their women! It's not all darkness… there is plenty of humor and romance and sex!
What have you learned about your own writing process/you as an author while writing this book?
I've learned that I need to trust my gut a little more than my head at times. I'm a plotter, but this story would drift off from where I wanted it to go while writing it. And the story was inevitably better for it.

The First kiss…
It's unusual for me … but this one is tinged with sadness!
All out of words, he did the only thing he'd ever relied on for comfort. He pulled her into his arms and pressed his lips to hers, lips he'd used to watch as she'd sung, lips he could visualize around his cock as she'd given him her first-ever blow job, lips that he'd missed. They were soft and sweet, just like Jenny. Her fingers slid into his hair, her nails trailing along his scalp in a way that never failed to make him shiver. She remembered this. Their bodies remembered the way they were together. So did his dick, which was pressed up against her.
He knew it was over the moment her hands slid their way to his chest, and his heart broke all over again as she pushed him away.
"See, this is why I can't be around you, Nik," she cried. "It's impossible to resist you. And we don't belong together anymore."
Nik shook his head. "Don't do this, Jenny. We deserve a second chance to see what we've got. We are perfect together."
"Were, Nik. We were perfect together. Don't you see? It's all past tense."
Did any scene have you crying or laughing (or blushing) while writing it?
Oh my goodness, yes. There is a scene were Nik is angry, he's hot and sweaty and playing his guitar like his life depends on it. But then Jenny arrives…
Nik turned, and she was shocked by the look of pure sex on his face. His body was jacked, and, as she glanced down, she saw he was already hard. He was turned on, and she wondered if it was the music, the fact that he'd known she was there, or some other reason altogether.
Not that it mattered, because she was as aroused as he was, and this was only going to end one way.
"You want this?" he asked. "You want me how I am right now? Because I don't fucking know who I am. Who this is." He gestured up and down his body. "I just know that I need something to block all of this out."
"Nik," she said, placing her hand over his heart. "I want all the different parts of you. Keeping any of them from me is the same as keeping secrets. Show me. Show me this side of you. Take what you need from me. I can handle it. Please."
He didn't need telling twice. The sounds of buttons hitting the floor startled her as he ripped her blouse apart, leaving her exposed to him. His dark eyes devoured her for a moment before he buried his face in the crook of her neck.
Jenny shivered as he licked and then sucked the side of her neck aggressively before kissing it frantically.
Nik walked her backward. "Last time I'll say it. Leave now." His eyes were wild, his breath frantic.
She shook her head. "I'm not going anywhere."
"You had your chance," Nik said as he turned her around and pushed her up against the wall.
… what follows may well be some of the hottest sex I've ever written!

If your book was optioned for a movie, what scene would you use for the audition of the main characters?
There is a scene where Nikan arrives at the group home to collect Jenny, and the washing machine has flooded the basement. The kids think it's hilarious as Nik wades in to turn the water off. And in the fun of clean-up, Nik kisses Jenny … it ends with this snippet, but I think the full scene would be awesome because it would require everything from laughter to romance to sincerity.
Nik placed his finger under her chin and raised her eyes so she was forced to look at him. "I think we can safely say that lies have no place between us. So, I'll tell you what I'm thinking, and then you can tell me what you're thinking. Okay?"
Jenny sighed and nodded. "Okay."
"I didn't come here tonight expecting to kiss you like this. I'd be lying if I said I hadn't thought about it, but I know I have a lot of work to do to prove myself to you. But seeing you laugh, and seeing you look at me, just for a moment, without the pain I caused you in your eyes . . . Well, I don't even know how to begin to explain what that felt like to me—except that I didn't want to be away from you for another moment, and that it felt like a new beginning of sorts. If there's any doubt in your mind about what that kiss did to me, I'd encourage you to touch me and check, but I think that might be a step too far, given where we are. Now it's your turn."
His words made her stomach flip, and despite her best efforts she was filled with a warm and fuzzy feeling. She looked over to the staircase again to check that nobody was within earshot. "We're coming at this new friendship . . . relationship . . . from two completely different places. I'm mad at myself for letting you get this close to me again. It's reckless to fall for you all over again and I know it. But when you stand so close to me, I can . . ." Crap. How could she explain that the way the smell of him, and the heat of him, and the proximity of him, and the touch of him took her straight back to that time and place where she wholeheartedly loved him?
"You can what?" Nik asked, moving his hands to her hips.
"I can remember us. Before."
Readers should read this book….
because it is a beautiful story of a second chance at love between two people who truly deserve a happy ending.

What are you currently working on? What are your up-coming releases?
I am currently working on edits for DEEP COVER, the third book in my Navy SEAL series, LOVE OVER DUTY. The story between Ex-Navy SEAL, Cabe, and FBI Agent, Amy, is shaping up to be awesome. The second book in that series, FINAL SIEGE, comes out in just a few weeks, on January 30th.
I'm also dodging all questions about what happens to LENNON at the end of Nik's story, and the super-sneaky teaser of LENNON REBORN that is at the back of Niks' book. All will be revealed when LENNON REBORN is released on May 1st.

Thanks for blogging at HJ!
Giveaway:

Print copy of Nikan Rebuilt by Scarlett Cole. (open internationally)
To enter Giveaway: Please complete the Rafflecopter form and Post a comment to this Q:

Okay, so a question from me! What is it about rock star romance stories that makes them like cat nip for so many of us? Why do you love them?
Excerpt from Nikan Rebuilt:
Jenny looked down at her watch, figured she had enough time to make a quick call, and hurried to the office before she could chicken out. She grabbed her phone and pulled up Nik's number.
"Hey sweetheart," he said, sounding breathless.
"Did I catch you at a bad time?" she asked, unable to stop the negative voice in her head from listing all the reasons he could be breathing heavily at four in the afternoon. "You're out of breath. I mean, I can call back, or you could . . ."
"No, you are saving me from sanding drywall joint compound," he said with a laugh that stopped suddenly. "Wait. What did you think I was doing?"
"Nothing," she answered a little too quickly and then sighed. "Okay. I thought you might be busy . . . you know . . ."
"Shit. No. Fuck. I swear, Jenny, you are making me nervous. And I can't remember the last time I got nervous around a girl. I just . . . I was sanding away, and my phone buzzes, and I see your name and it takes my breath away and I get stupid."
Confidence Nik had never lacked. In fact, his confidence bordered on cocky. She'd always felt insecure around him, especially as his fame had grown. This was new.
"Let me try this. The next person I sleep with is going to be you, because you are the only woman I want to sleep with. It's you or no one, babe," he said. "If I'm ever out of breath because of that you'll know about it because you'll be right there with me . . . beneath me, on top of—"
"Nik," she cried. She wanted to be mad at his flirting, but she couldn't ignore the flutter in her tummy at the thought of what he'd suggested. Sex between the two of them had always been incredible. "That might never happen."
"So, I'm gonna be celibate for a fucking long time then, which is good because I have a shit-ton of sanding to do to take mind off you. Maybe I'll get my writing mojo back."
"Nik . . ." What was there to say to that?
"I mean it, babe. It's you or nothing. So, what did you need?"
Excerpts. © Reprinted by permission. All rights reserved.

Book Info:
From the queen of heart-pounding, sexy, emotional romance Scarlett Cole comes Nikan Rebuilt, the next novel in the Preload series.
Does the past ever really stay in the past?
Nikan can never be complete. He's got a rock group made up of the family he built for himself, more money than he knows what to do with, and a stream of groupies falling over themselves to date him. But none of them are her. The one regret that still plagues him, still taunts him with what he could have had.
Jenny is a survivor. Now running a group home after overcoming life in a cult led by her manipulative father and watching her mother drink the poison he fed his followers, she fights to keep the light in the eyes of every boy who walks through her doors. Far from simple young love, Nik taught her to trust, showed her how good life could be. Before he formed the band. Before he became a famous rockstar. Before he destroyed it all.
A chance meeting after years of no contact shows the connection still blazes between them. But will they have their second chance at love? Or will the weight of their past crush their future together?
Book Links: Amazon | B&N | iTunes | kobo | BAM |


Meet the Author: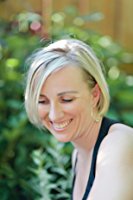 Scarlett Cole is a writer of contemporary romance and a two-time RITA finalist. Her debut, THE STRONGEST STEEL, the first book in the SECOND CIRCLE TATTOOS series, has already become an Amazon best seller in romantic suspense, was a Best Debut Goodreads Author Finalist 2015, and Authors On The Air Global Radio Network Contemporary Romance Pick of 2015.
With two new series, PRELOAD, and LOVE OVER DUTY, Scarlett writes full-time.
When Scarlett isn't writing, she spends her time reading, hoarding mason jars, and working out to off-set an epic sour candy habit. She likes hot men, cold beer, and expensive shoes.
Having travelled the world for work and fun, Scarlett is a citizen of both Britain and Canada. A true city-dweller, she considers Toronto and Manchester home and likes to set her books in vibrant locations such as Miami, San Diego, and Toronto.
Rep'd by Louise Fury at The Bent Agency. Connect:  Website | Facebook | Twitter |