Today it is my pleasure to Welcome author
Jo Ann Sky
to HJ!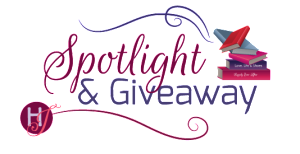 Hi Jo Ann Sky and welcome to HJ! We're so excited to chat with you about your new release, No Cowboy Required!
Tell us about the book with this fun little challenge using the title of the book:
Releasing on May 14, NO COWBOY REQUIRED is a sweet contemporary romance based on Reno, Nevada—think Sweet Home Alabama meets Raising Helen!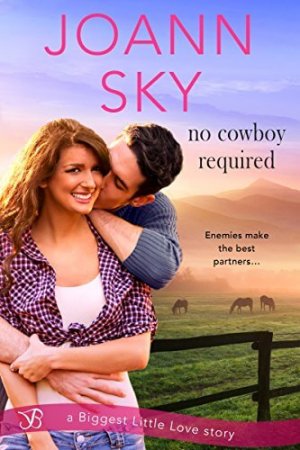 N is for Noah. My hero is definitely sexy as hell…and sweet. I hope you love him as much as I do!
O is for Open. The original name of this book was "A Love Wide Open," because northern Nevada (the setting) has a lot of wide open space. And I just love the line from Pedro Márquez's song "Nevada": It's as wide open as wide open gets; the kind of wide open your heart can't forget.
C is for Country. I'm definitely a country girl.
O is for Obstacle. Can Grace and Noah overcome all of the obstacles and be together? Read and find out!
W is for Wild horses. They're beautiful! Unfortunately, we're encroaching on their space as Reno expands.
B is for Big Gray, one of the wild horses Grace's pre-teen brother tracks.
O is for Oh no. Not another "O" word—please. Ok…. Order. NO COWBOY REQUIRED can be pre-ordered now. It releases on May 14!
Y is for York. My heroine, Grace, is coming home to Reno after seven years in New York city. A lot can happen in seven years…
R is for Ranch. Grace inherits the ranch she grew up on—and Ran from seven years ago.
E is for Envy. Grace's ex-BFF is envious of Grace and causes her some problems. Of course.
Q is for Queasy—that wiggle in Grace's stomach every time she's near Noah.
U is for Uncertain, which is how Noah feels about Grace's return—at first.
I is for Inspiration. My original inspiration for this story came from the band of wild horses that roam around our neighborhood, especially one we named Socks, a black horse with white feet.
R is for Rescue—who rescues who in NO COWBOY REQUIRED? Read to find out!
E is for Escape, which is what Grace did seven years ago and wants to do now. Will Noah convince her to stay?
D is for Dogs. There are no dogs (unfortunately) in this story, so I wanted to give my three pups a shout-out! Lance, Macy, Reese—you are the best!

Please share the opening lines of this book:
She hadn't intended to come back to this ranch. At twenty-five, she certainly hadn't planned to own it. Grace Harper drove up the dusty back road to the familiar two-story farmhouse and took everything in: peeling paint, broken screens, warped siding.
Please share a few Fun facts about this book…
I've got three!
The series is called "A Biggest Little Love story" because Reno (the setting) is known as the Biggest Little City in the World.
Wild horses really do roam neighborhoods in Reno – they literally walk down the street and eat your front-yard grass.
I visited a coin shop during my research for this book. My husband and I got into an argument (one of those silly ones where you can't even remember about what)—and now I'm embarrassed to go back to give a copy of the book to the store owner!
Was there a scene in this book that was harder to write than others?
The ending was tough for me. I really liked Grace's New York friend, Spencer, and had to re-write several scenes because I thought he was coming off too likeable/sexy, given that he wasn't the hero. I fixed it by giving him his own story—he's my hero in Book 2!
What do you want people to take away from reading this book?
I hope readers enjoy their visit to the Biggest Little City in the World and come back for more!

Thanks for blogging at HJ!
Giveaway:

$20 Amazon eGift card.
To enter Giveaway: Please complete the Rafflecopter form and Post a comment to this Q:

Are you a country person or a city person? I hope the story is enjoyable for both!
Book Info:
Grace Harper is a pro at handling the unexpected—which comes in handy when she inherits the ranch she ran away from years ago…along with a young, autistic stepbrother she's never met. And because nothing ever goes easy for her, Grace finds her frustrating, sexy ex-flame, Noah, taking care of JJ. But if she's getting out of this nowhere town, she'll have to find a way to keep from throttling Noah—without kissing him first.
Noah Taylor may be enemy number one to Grace, but she needs his help. He knows the girl he used to love is still there, beneath the heels and fancy clothes, so he'll help her—and keep his distance like she says she wants. Only the more time they spend together, the closer he wants to get. Grace has no intention of staying, but she belongs in his arms—he just has to prove it to her.


Meet the Author:
JoAnn Sky has written for years as part of her job (business and marketing plans and the like). One day she tried her hand at writing for fun—and liked it. Now she authors adult contemporary romance and young adult romance with a magical twist as well as children's books. She is a two-time Golden Heart® finalist. Originally from the Midwest, JoAnn currently lives in northern Nevada with her husband a.k.a. love of her life, three teenage children, and three crazy rescue dogs. No Cowboy Required is her debut novel.
Visit her at www.joannsky.com where you can sign up for her newsletter and access links to purchase NO COWBOY REQUIRED (and check out www.dogsandbooks.com for information about her children's stories). You can also connect on Twitter at @jaskybooks (http://twitter.com/JASkyBooks) or on Facebook (www.facebook.com/joannskyauthor).