Today it is my pleasure to welcome romance author 

Kate Angell

to HJ!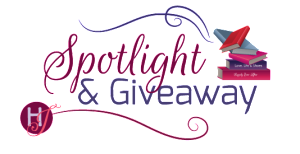 Hi Kate, Welcome to HJ!
If someone wrote a biography about you, what do you think the title of the book should be? Why?
Animal House (not the college movie with Jim Belushi). I've always had a household of pets. I adopt rescue dogs/cats, and have also taken in animals that were abused or abandoned. A few that were hurt. I recently had a mother cat wander down my driveway. I fed her; she stayed and had four kittens. All are still here. I live rural on several acres. I have a large fenced-in yard. I've had pigs, goats (better than any lawn mower), ducks, a descented skunk (rehab for a broken leg), a rabbit, and (several years ago) I fostered a confiscated squirrel monkey until he could be turned over to a zoo. My philosophy: What's one more mouth to feed?
Which of your prior characters would you most/least likely invite to dinner and why?
From my Barefoot William Series, I'd invite Shaye Cates-Saunders (No Tan Lines) to dinner. She's a character after my own heart. The beach is her office. She loves going barefoot. Family means everything to her. She likes penny candy and junk food. She'd be easy to please when it came to dinner. Least likely to invite: pro-volleyballer Mac James (No Strings Attached). He's a bottomless pit when it comes to food. He would eat me out of house and home. Still, he was a fun hero to write.
Let's talk about your newest release: No Sunshine When She's Gone
If you had to summarize the book for the readers here…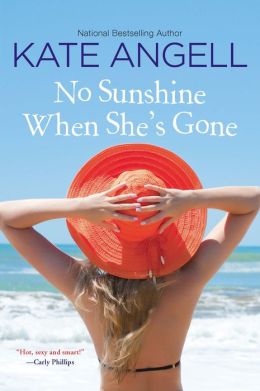 Jillian Mac and her friend Carrie Waters are in Barefoot William, Florida to build fan support for the Rogues' new spring training facility, which will be built by Aidan Cates, successful contractor and part of the family that runs the town. After Jill impulsively masquerades as a psychic and predicts Aidan's breakup with his current girlfriend, he is intrigued and pursues Jill. There are lots of twists, turns, and surprises, but they eventually find love.
Please tell us about the characters in your book
Jillian Mac is the community liaison for the Richmond Rogues. She's in town to rally the community and to promote spring training. Aidan is the contractor in charge of building the facility. Jill is free-spirited; she tells time by her inner biorhythms. Aidan is serious, and punctual to the second. Jill stretches the truth; she needs wiggle room in her life. Aidan is straightforward and honest.
As you wrote your protagonist was there anything about them that surprised you?
Possibly how much Jill wanted to be loved, yet how difficult it was for her to accept love. With Aidan, he became a very patient man, believing in their relationship long before Jill accepted it.
What scene did you most enjoy writing? Why?
I love writing pets and the scenes with Olive (Shaye Cates' Quaker parrot) and Aidan were a lot of fun. Olive has a large vocabulary and is quite vocal.
Snippet with Olive and Aidan:
Aidan headed into the beach house. The sliding-glass doors silently opened, but the weight of his steps on the marble floor clued Olive to his arrival.
"Aidan!" she gave a girly shriek when she saw him. Her wings swept wide as she swayed on her perch in the three-tiered cage. She danced for him.
He fitted the tip of his finger through the bars and smoothed the feathers on her head. "How's my best girl?" he asked.
"Better now." She pecked his finger; her way of giving him a kiss. "Gift, please."
"You only love me for my presents," he teased her.
"Diamonds are a girl's best friend."
Aidan chuckled. Shaye left the television on for Olive whenever she left the house. The sitcoms, movies, and commercials kept the parrot company. The Quaker picked up all sorts of slapstick and drama. She surprised everyone with her attention to detail. She loved Maxwell, the pink Geiko pig. She imitated his "wee, wee, wee" all the way home.
What scene was the hardest to write? Why?
The last chapter. Jillian Mac was in love with Aidan Cates, but had such a hard time telling
him so. Even after he'd confessed how much he cared for her.
Snippet:
Aidan decided to take Sadie for a walk. His white pointer still had allergies, but her sneezes were sporadic now. They headed out the front door together. Halfway down the sidewalk, Sadie picked up her pace. What the hell? Aidan went after her.
He rounded the hedge and immediately spotted a car in his driveway. A vintage Triumph with the windows rolled down. Jillian Mac sat in the driver's seat, her head thrown back, her eyes closed. Sadie's enthusiastic bark startled her. She jerked forward and looked around, spotting him immediately.
He walked over to her car, leaned in the passenger-side window. The scent of a hamburger and fries clung to a discarded foil wrapper. A ketchup packet was torn open. Napkins littered the seat. Condensation covered a soda can.
"Out for a drive?" he asked her.
"I knew my destination when I started."
Who would you cast in the role of your characters if your book were optioned for a movie?
Jillian Mac: Jennifer Lawrence. She can laugh at herself. Aidan Cates: Chris Hemsworth. Aidan is a big guy; solid, and hot.
If you could have given your characters one piece of advice before the opening pages of the book, what would it be and why?
Trust your heart. That advice would be given to Jillian Mac. She had a past of difficult relationships, and was afraid to fall in love. In the end, she did!
For Aidan: sometimes little white lies lead to the truth.
What are you currently working on? What other releases do you have planned for 2014?
No One Loves You More (tentative title) is my work in progress. The plot combines beach and baseball. No Sunshine When She's Gone was released on April 29th. This story will be a treat for my Richmond Rogues readers, as there are cameo appearances by several of the retired players. Psycho McMillan, Risk Kincaid, and James Lawless. Plus readers will also get a glimpse at the new generation of Rogues.
Where can readers get in touch with you?
Email: Kateangell25@aol.com, www.kateangell.com, Facebook: https://www.facebook.com/authorkateangell – I welcome Friend requests.
Thanks for blogging at HJ!
Thanks for having me!
GIVEAWAYS:
– Print copies of Barefoot William Series. (No Tan Lines + No Strings Attached + No Sunshine When She's Gone)
– $25 B & N gift card 
To enter Giveaway: Please complete the Rafflecopter form and post a comment to this Q:

As you can tell, I am an animal lover. How about you? What pet(s) do you have?
Excerpt:
(Jillian Mac burned her feet while sunbathing at the beach.)
Jill took a nap on the couch, and woke to the evening news. She'd slept for several hours. She felt revived. She sat up and wiggled her feet. Her skin felt raw. A blister had formed on her big toe. This was not good. She had a date with Aidan Cates in two hours. They were to play miniature golf. She would not let sunburn stop her.
Their date would be casual. Jill dressed in a gray top and her favorite black jeans. Her feet presented a minor problem. She lathered on Vaseline Intensive Care; wore a thick pair of soft
socks. She then slipped on her Isotoner PillowStep slide slippers.
They'd been a gift from her best friend Carrie. The slippers were meant for the bedroom, but could be worn outside in an emergency. She had no other choice. It was the slippers or stay home.
She brushed her hair, left it loose. She added six gem-toned bracelets to her right arm. She was ready to go. This was as good as she was going to get.
Aidan arrived at seven. He wore a rugby pullover, tan with a wide burgundy stripe across his chest, khakis, and loafers. He defined masculine.
She walked toward him, and his gaze lowered to her feet. His brow creased. "There's lotion oozing from the top of your socks."
Yes, there was. She sighed, confessed, "My feet are sunburned. They hurt. I squeezed half a bottle of lotion in my socks."
"You must really want to play miniature golf."
"It's my sport of choice." She wanted to spend time with him, whatever the cost.
Still he hesitated. "Sunburn is no fun." He appeared concerned. "We can make this another night."
"Do my slippers embarrass you?"
He shook his head. "Blue and fuzzy do it for me."
Aidan Cates did it for her.