Today it is my pleasure to Welcome author
Tif Marcelo
to HJ!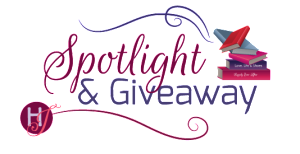 Hi Tif and welcome to HJ! We're so excited to chat with you about your new release, North to You!

I'm so happy to be here! Thanks so much for having me!

Please summarize the book for the readers here: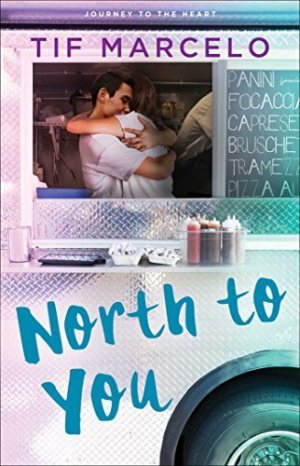 As chef and owner of Lucianna, a panini truck in San Francisco, Camille juggles her business and being the sole guardian of her little sister. After she runs into her high-school crush, Drew Bautista, and wakes up tangled in his arms, Camille walks away. She can't add one more thing to her plate.
Drew has returned home to make peace. Now an Army soldier about to head to his first deployment, he's on a mission to repair his relationship with his father before his thirty days of leave are up. Drew doesn't expect that in that limited time, he would be asked to help renovate True North Cafe, the family's failing Filipino restaurant. And he sure as hell doesn't anticipate reuniting with Camille, and after a hot night, wake to find her gone with only an email address left behind.
But when Drew realizes that Lucianna is True North's sworn enemy, he must decide where his true north directs him: to either stay on the path of finally earning his father's approval…or to change course for a second chance at love.

Please share the opening lines of this book:
All of life's tricky situations can be tackled by a Nonnaism.

Effort in every bite.
Let your senses tell you how to season.
Your food reflects how you feel.

Hair in luscious thick braids and nimble, delicate fingers, my nonna taught me everything, from tying my shoes to lacing up a hunk of meat for roasting. Though she's been gone for two years, her words still rule my actions in business, in relationships, in life.
Please share a few Fun facts about this book…
The restaurant concept changed several times! It went from restaurant vs. restaurant to food truck vs. food truck. From a pho restaurant to a grilled cheese food truck, to an ice cream truck, and a cupcakery! Obviously, I'm a lover of all foods.
It's set in (my opinion) the most beautiful city on the planet: San Francisco. But since I haven't lived there in many years, I made sure to double check my work and memories with my dearest friends who still confirm that it's as awesome as I remember it to be.
Every Filipino food mentioned in the book is a fave of mine! They are all comfort foods my mom makes for me whenever we visit one another. My family moves around quite often and her food keeps me grounded!
Please tell us a little about the characters in your book. As you wrote your protagonist was there anything about them that surprised you?
Camille and Drew are both equally ambitious and family-oriented. They both carry huge responsibilities on their shoulders and, in NORTH TO YOU, they're forced to prioritize, and this conflicts with their romantic relationship. While writing this book, I was surprised at how conflicted I was as to how much they should negotiate and sacrifice for their romantic love.

If your book was optioned for a movie, what scene would you use for the audition of the main characters and why?
I know exactly which scene! Drew and Camille have just reconnected, and they are speeding across the city in a cab to get to Coit Tower. One they arrive, they race up the hill, and Drew attempts to convince Camille to jump on his back for the rest of the hike up. It ends up a romantic moment, albeit on the ground. ☺

What do you want people to take away from reading this book?
That they are never alone in their pursuits. Also, the help that arrives might come from a place one least expects.

What are you currently working on? What other releases do you have planned for 2017?
2017 is an exciting year with books 2 and 3 of the Journey to the Heart forthcoming, with EAST IN PARADISE in September, and WEST COAST LOVE in Decemeber.

Thanks for blogging at HJ!
Giveaway:

Digital copy of NORTH TO YOU by Tif Marcelo (Gifted via S&S)
To enter Giveaway: Please complete the Rafflecopter form and Post a comment to this Q:

If faced with the choice of either your dream partner or your dream job, which would you choose?
Excerpt from North to You:
DREW
If this were any other woman, in any other place, for any other kind of hookup, I wouldn't be thinking this much. I'd have simply gone with her flow, allowed our actions to unfold. The relationship consequence would be a nonissue. There wouldn't be pressure to do right.

But this is Camille. And with her lips on mine, I can't stop hoping I'm not messing this up.

So much of her is still the same. She has the same goodness, determination, and strength. A glance from her strips me of my defenses, as if she can still see through all of my shenanigans. But there's a lot I don't know about this woman, like how she takes her coffee. If she ended up learning how to skateboard, or if she got to the top of the Eiffel Tower by graduation. And the big things. Like, did she go to college? What does she do for a living specifically? Where does she live?

Does someone else have access to these lips, to this kind of intimacy with her?

I can't even. That singular thought tenses every muscle in my body. My hold on her waist tightens, making sure my brain isn't imagining all of this.

I want to know more. I need to know more. Our kiss becomes combustible. Like fire, it spreads through me, all consuming. Our tongues crash and tangle. They spar like hunter and prey, neither backing down. My fingers climb up her neck and embed in her silky hair. With a sigh, she hooks hers around the loop of my jeans and presses our abdomens closer.
Excerpt. © Reprinted by permission. All rights reserved.

Book Info:
In this warmhearted and charming debut from Tif Marcelo, a food truck chef and her long lost Army love clash when they cross paths in San Francisco.
Camille Marino has got a full plate. As the sole guardian of her eighteen-year-old sister and the head chef and owner of a food truck, she's used to life being a juggling act. With food to cook, social media accounts to manage, and a little sister to look after, she doesn't have time for much else.
That is, until Drew Bautista walks back into her life.
Drew is Camille's former high school crush and he returns to San Francisco to repair his relationship with his father before he ships out for deployment. By helping his father renovate his failing Filipino restaurant, he hopes to win back his respect. But when sparks fly between Drew and Camille—his father's major competition and sworn enemy—Drew is conflicted. Should he join his father in the war against her food truck? Or surrender to the woman who's given him a second chance at love?
Book Links:

Meet the Author: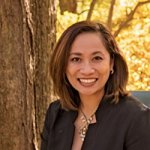 Tif believes in and writes about heart-eyes romance, the strength of families, and the endurance of friendship. A veteran Army Nurse with a Bachelor of Science in Nursing and a Master of Public Administration, she is a craft enthusiast, food-lover and the occasional half-marathon runner. As a military spouse, she has moved nine times, and this adventure shows in some of her free-spirited characters. Tif currently lives in the DC area with her own real life military hero and four children.
Website | Facebook |