Today it is my pleasure to welcome author 

Harriet Evans

to HJ!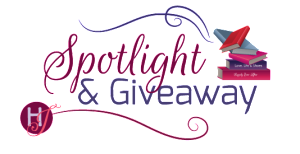 Hi Harriet, Welcome to HJ!
If someone wrote a biography about you, what do you think the title of the book should be? Why?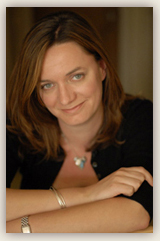 Hello! I think it would be Binbags: Her Life Story as I once told a story so boring about bin bags (bags for trash I think you say) and how mine broke and I had to get another one out (even retelling it this is boring) that my friend got up and walked out of the room in anger. My whole life has been a struggle between telling stories and knowing when to shut up…
Which of your prior characters would you most/least likely invite to dinner and why?
Most: Cecily from Love Always as I'd love to know how she turned out. She is 14 at the time of the diaries we read the summer she dies. She was one of my favourite characters ever to write and I loved her, I was so sorry she died (in my imagination). The person I'd least like to have would be Nick from a A Hopeless Romantic, and Rules for Dating a Romantic Hero. He is my cliched fantasy dreamboat real-life Darcy and I hate it when authors make out their characters are real but I have a major crush on him (in my imagination again) and it would be offputting to say the least especially if I was cooking because I am a terrible cook and need to concentrate to not burn things and I'd probably try and lick him or something super embarrassing.
Let's talk about your newest release: Not Without You
If you had to summarize the book for the readers here…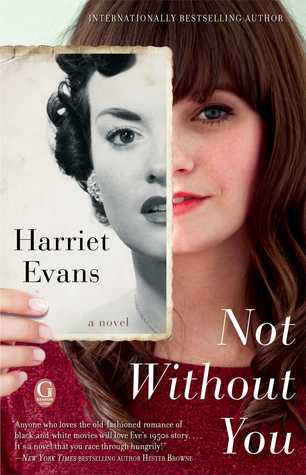 Yes! It's about two British movie stars, one in the present day called Sophie Leigh, who's a beautiful actress who stars in romcoms, and Eve Noel, a huge star from the Golden Age of Hollywood. Sophie lives in Eve's old house in Hollywood, and starts to get obsessed with getting to the bottom of the mystery of why Eve vanished at the height of her fame. It's about Hollywood and how it eats you up, about fame and love and romance and going back to the past to find your future. Sophie has to go back to England for a film and that's when she starts to find out more about what happened to Eve…
Please tell us about the characters in your book
So Eve and Sophie are very different. Eve is a classic, dark-haired beauty like Elizabeth Taylor and Jean Simmons. She is from an age where you were manipulated and told what to do and just took it. She is very very strong but life throws a lot at her. She's molested by a creepy old guy to get a part. She has her teeth done and her hairline electrolysised to fit the image the studios want of her. This happened regularly to old Hollywood stars and the research was fascinating. Sophie Leigh, the star of today, seems like she's got much more freedom. She is ballsy and brave and intelligent but, like Eve, she's still living in a town where at 30 you're over the hill. I loved writing them both. I also loved writing the romantic heroes of this book but I won't say anything more than that other than that Don Matthews, the writer whom Eve meets on one of her first nights in LA, is maybe my favourite character ever. Ah Don.
As you wrote your protagonist was there anything about them that surprised you?
These are such enjoyable questions to answer! Yes, because it's the first time I've written two joint protagonists, and I wasn't sure how it would pan out. I wasn't sure with either of the women how mad they would go, and how much their lives would hurt them. I also wasn't sure how much I wanted to damage them and at times it was upsetting to write. They both have a difficult time without saying any more.
What scene did you most enjoy writing? Why?
The one I most enjoyed I can't describe without revealing too much. The one I found most moving to write is Eve, in a cab, after she's had a terrible breakdown and is finally free. It ends a quite big section of the story. It was very sad. Weirdly I love writing sad scenes if I get them right.
"I'm going home," I said. I clutched the bag close to me. "and I'm never coming back here."
We were almost at the ocean. I could see the Santa Monica Pier, the Ferris wheel, the sandy beach, and then the horizon, blank and empty and waiting for me.
What scene was the hardest to write? Why?
I really can't say I'm afraid! Oh no! But suffice it to say it was pretty … um… surprising and I had to ask an expert's opinion! There was also a lot I found upsetting as I was pregnant when I wrote the very first draft and extremely hormonal. I really wanted to write about old Hollywood and modern celebrity and how obsessed we all are with it these days, and how actually it's kind of awful. It promotes these ideas of women as perfect when they're not, and it sets women up for failure, by dint of the fact that they're ageing. We're all ageing! Brad Pitt is 50 and he's still a massive star.Most of his leading ladies over the years aren't. There are so many classic films where the man is still a huge box office player (Harrison Ford) and the woman is completely forgotten (Karen Black). So I found writing a lot of this book interesting, because it was definitely supposed to be a glamorous novel about Hollywood and old films and romance and it became more than that and sometimes quite shocking for me to write.
Who would you cast in the role of your characters if your book were optioned for a movie?
I know this off by heart because it's a book about movies. Reese Witherspoon or Emily Blunt for Sophie. A young Jean Simmons or Elizabeth Taylor for Eve Noel. James Stewart for Don Matthews. Adrien Grenier from Entourage for Patrick Drew. Hugh Bonneville for Gilbert Travers, Eve's brutish husband. Jude Law for Alec Mitford, the charming British rom com star Sophie films with. Harvey Weinstein to play Sophie's snakelike agent Artie! Well, you could ask him…
If you could have given your characters one piece of advice before the opening pages of the book, what would it be and why?
Sophie: you are a really intelligent, clever, beautiful woman. Please believe that and stop getting drawn into this ridiculous world of craziness that being a massive movie star entails. Just listen to your heart and be strong. Phew, I feel much better for that!
What are you currently working on? What other releases do you have planned for 2014?
I am editing my next novel which is called A Place For Us, about a woman called Martha Winter who, as the novel opens, we see sending out the invitations for her 80th birthday, calling all her family back to her beautiful gorgeous house in the English countryside, Winterfold. She has a secret she has to tell them and she needs them to come home one more time to hear it… I have loved writing it more than any other book, until the editing stage which is super hard.
Where can readers get in touch with you?
Ooh, I adore hearing from readers, especially US readers as I am so so so happy about being published in the States. So I love it when people want to get in touch unless it's to sell me insurance. My facebook page is https://www.facebook.com/harrietevansbooks and my Twitter handle is @HarrietEvans My website is http://www.harriet-evans.com There, that's about it.
GIVEAWAY:

2 print copies of NOT WITHOUT YOU
To enter Giveaway: Please complete the Rafflecopter form and post a comment to this Q:

Who's your favourite heroine in any book? Why? 
Excerpt
I slipped through the crowd, past the ladies in their thick silk cocktail dresses, heavy diamonds and rubies and emeralds and sap- phires on their honey skin, in their ears, on their fingers—and the

gentlemen, all smoking, gathered in knots, talking in low voices. I recognized one aging matinee idol, his once black hair graying at the temples and his face puffy with drink, and a vivacious singer, whom I'd read about in a magazine only two weeks ago, nuzzling the neck of an old man who I knew wasn't her film actor husband. But they all had something in common, the guests: they looked as though they were somebodies, from the piano player to the lady at the door with the ravaged, overly made-up face. The party was for a producer, thrown by another producer, to celebrate something. I never did find out what, but it was like so many parties I was to go to. It was the template for my new life, though I didn't know it then. old-fashioneds and champagne cocktails, delicious little canapés of chicken mousse and tiny cocktail sausages, always a piano player, the air heavy with smoke, the talk always the busi- ness. Films, movies, the pictures: there was only one topic of con- versation.
It was early May. In London winter was over, though it had been raining for weeks by the time I left. But here it was sunny. It was always sunny, the streets lined with beautiful violet-blue blossoms. The air on the terrace outside was a little cooler and I stood there, relief washing over me, glad of the breeze and of this rare solitude. There was a beautiful shell-shaped pool, and I peered into the shimmering turquoise water, looking for something in the reflec- tion. The trees lining the terrace were dark, heavy with a strange green fruit. Idly, I reached up and touched one and it dropped to the ground, plummeting heavily like a ripe weight. I picked it up, terrified lest anyone should see, and held it. It was shiny, nubbly. I turned it over in my hand.
"It's an avocado," a voice behind me said.
I jumped, inhaling so sharply that I coughed, and I looked at the speaker. "Hello, Mr. . . ." I stared at him blankly, wildly.
"It's Don. Don't worry about the rest of it. You're very—er, po- lite, aren't you?" He finished his drink and put it down on a small side table. I watched him.

"What do you mean, 'er, polite'?"
He wrapped his arms around his long, lean body, hugging him- self in a curiously boyish gesture. "oh, I don't know. I just met you. you're awfully on your guard. like you're not relaxed."
I wanted to laugh—how could anyone relax on an evening like this?
"I—I don't know," I said. "Back in london . . ."
But I didn't know how to explain it all. Back in London I was always late, I was always losing parts in class to Viola MacIntosh, I never had enough money for the electricity meter, or for a sandwich, and my flatmate Clarissa and I alternated sleeping in the bedroom, with its oyster-colored silk eiderdown that shed a light snowfall of feathers every time you moved in the night, and on the truckle bed in the sitting room, with the springs that pierced your sides, as if it were a religious reproach for our sinful ways.
Whoever I was back then, I wasn't this person, this cool, demure girl, and I knew I was always relaxed. This was my dream, wasn't it? Training to be an actress. And that's all I'd ever wanted to do since I was a little girl, playing dress-up with Mother's evening gowns from the trunk in her dressing room. First with Rose, then by myself after Rose died. There was a brief period during which my increasingly distant parents were concerned enough about my solitude to organize tea parties with other (suitable) children who lived nearby, but it never took. Either I wouldn't speak or I went and hid. A punishment to myself, you see. If I couldn't play with Rose, then I wouldn't play with anyone.
One night, when I was older, I had crept back downstairs to collect my book and heard their voices in the parlor. I stood trans- fixed, the soles of my feet stinging cold on the icy Victorian tiled floor. And I remember what my father said.
"If she's as good as they say she is, we can't stand in her way, Marianne. Perhaps it's what the girl needs. Bring her out of her shell. Teach her how to be a lady, give up this nonsense of pretend- ing Rose is still here."

My father, so remote from me, so careworn. I looked down at the avocado in my hand. I found it so strange to think of him and Mother now. What would they make of it all? How would I ever describe this to them? But I knew I wouldn't. When I'd left the cold house by the river eighteen months previously to take my place at the Central school of speech and Drama, it was as though we'd said our good-byes then. I wrote to them and of course I had let them know about my trip to California. But I was nearly twenty. I didn't need them anymore. I don't know that I ever had: after Rose died we eventually shrank inward, each to his or her own world: my father to his surgery, my mother to her work in the parish church, and I to my own daydreams, playing with the ghost of rose, acting out fantasies that would never come true.
Mr. Featherstone had called my parents himself, to explain who he was. "Funny guy, your old pop," he'd said. "Seemed to not give a fig where you were."
I couldn't explain that it was normal for me. I was alone, really, and I had been for years; I'd learned to live that way.
I felt a touch on my arm, and I looked up to find Don Mat- thews watching me. He said, "It's a culture shock, I bet, huh?"
"Something like that."
He smiled. He had a lopsided grin that transformed his long, kind face. I watched him, thinking abstractly what a nice face it was, how handsome he looked when he smiled. "It's also . . ." I took a deep breath and said in a rush, "Don't think me ungrateful, but I feel a bit like a prize camel. With three humps. Mr. Feather- stone and his wife are very kind, but I'm never sure whether I'm saying what they want me to say."
"They don't want you to say anything. They want you to look pretty and smile at the studio guys in the hope that they'll give Louis some money to finance the picture. Oh, they say the studios are dying a slow death, but there's no way Louis will be able to make Helen of Troy without a lot more money than he's got." He reached out to the tree and twisted off another avocado. "A camel

with three humps, huh? Well, you look fine from where I'm stand- ing." He took a penknife out of his pocket and sliced the thin, dark green skin to reveal the creamy green flesh inside, then scooped some and handed it to me. Our fingers touched. I ate it, watching him.
"It's delicious," I said. "Like velvet. And nuts." "It's perfectly ripe," he said. "Enjoy it, my dear." I nodded, my mind racing.
"What's your real name?" he said, his voice gentle. "It's not Eve Noel, is it?"
I swallowed, blushing slightly at being thus exposed. "Sallis. Eve Sallis."
"Eve's a nice name."
"I hate it. I wanted to—" I looked around, weighing whether to take him into my confidence. "I called myself Rose at drama school. Rose Sallis, not Eve. But Mr. Featherstone liked Eve, so I'm Eve again."
"Why Rose?"
My hands were clenched. "It was my sister's name. She died when I was six."
"I'm sorry," said Don, his face still. "You remember her at all?" "Yes, very clearly." I wondered why I was so readily admitting
my darkest secrets to this man. I didn't usually talk about Rose to people and yet I heard myself saying, "She drowned. In the river by our house. It was a strong current and she fell over."
"That's awful. What the hell were you kids doing in there any- way?"
"It was only her," I said, and I blinked. "We weren't allowed. I was chicken."
"But she wasn't." His tone was even, not judgmental.
"Rose was . . . naughty. Very wild. They said it was dangerous, there's a weir upstream and the current's too strong. But she never listened." I scrunched my face up. "I can see her if I really concentrate. She was older than I, and she'd get so furious with them,

shouting, screaming, and sometimes she'd play dead . . . I thought she was playing dead that time, you see, and I left her to get help, and it was too late . . ."
It felt so good to be talking about something close to me, to share a piece of my real self with someone, instead of this artifice all the time. Don watched me, a sympathetic expression in his kind, dark eyes.
"You must miss her."
" Every day. She was my idol, my sister." My shoulders slumped. "And they never let me see her afterward, to say good-bye, you see. I . . ." I shook my head. "I used to go over everything we did to- gether in my head. So I'd remember. I didn't have anyone else, you see. She—she was my best friend."
"So Rose was like a tribute to her." Don sliced another piece of avocado, watching me. "That's nice."
"Nice is such a little word, isn't it," I said after a moment's si- lence. He raised his eyebrows.
"you're right, Miss Noel. It's not nice. Well, I'm sorry again. Rose, huh? Maybe I should call you Rose."
"Okay," I said, sort of laughing, because it was a strange conversation, yet I felt more comfortable with him than with anyone that night.
"Okay, Rose." I liked how it sounded when he said it. "Can you tell me something?"
"Of course, Rose. What did you want to know?"
The noise from the party inside washed over toward us. A shriek of hilarity, the sound of men laughing, the distant ringing of a bell. "What happens if I don't stay quiet?" I said. "What about if I
tell them I've made a mistake and I want to go home?" "Do you think that?"
I breathed out. "Um—no." My throat felt tight all of a sudden. "I'm not sure. It's been two weeks and . . ." I swallowed. "This is stupid. I'm homesick, I suppose. It's such a different world."
The sky above us was that peculiar electrifying deep blue, just

before the moon appears. He took my hand. His skin was warm and his fingers on mine strangely comforting, even though he was a stranger. "Hey," he said. "Look at the stars above you." I looked up. "And the fruit on the trees, the smell of money in the air. you're in California. You were chosen to come here. You're going to star in what could be the biggest picture of the year. I know Louis can come off as a jerk, but he knows what he's doing, trust me." He shrugged. "This is the break thousands of girls dream about."
"I know," I said. I wished I could put my head on his shoulder. I could smell tobacco and something else on his jacket, a woody, comforting smell. "And I can't go home. The thought of going back to London with my tail between my legs. And seeing my parents— explaining to them." I stood up straight. "I have to get on with it. Stiff upper lip and all that."
"You British," he said. He released my hand. "Where's home, then?"
How did I explain I didn't really have a home? "Oh, it's a village in the middle of the countryside. But I was at drama school, in London. I was living in a place called Hampstead. That was really my home."
"I've always wanted to go to Hampstead. Oh, yes," Don said, smiling at my surprise. "My father was a teacher. Taught me every poem Keats ever wrote." I must have looked completely blank, because he said, "Keats lived in Hampstead, you little philistine. I thought you Brits grew up on the stuff."
I shrugged. "He didn't write plays. I like playwrights."
Don leaned his lanky body against the tree, sliced a little more avocado, and said, "How about screenwriters?"
I smiled. "I like them too, I suppose." "I'm glad to hear it," he replied.
"There you are, Eve." Mr. Featherstone came waddling out onto the terrace. "I was wondering where you'd got to."
"I'm so sorry," I said guiltily. "I met Don—Mr. Matthews— again, and we were—"

"I was monopolizing your star," Don said smoothly. "I should let you go."
"No, I don't want to interrupt," Mr. Featherstone said genially, wiping his moist brow with a handkerchief. "Eve, I wanted you to meet the head of publicity for Monumental, Moss Fisher. He's a great guy, and if he likes you too, I really think the Monumental deal's in the bag." He smiled at me. "Joe Baxter liked you, honey. Really liked you. He wants us to go out to dinner with him. So I'm gonna take you to meet Moss now and then we're going to Ciro's. You'll love it." He looked at Don. "Won't she, Don?"
"Depends," Don said. "But yes, I think she might like it. If she makes up her mind it's what she wants."
The shade from the tree was black. I couldn't see his face. "Well," I said. "Good-bye—and thank you."
"It was my pleasure," he said. "Hey, do something for me, will you? Try to enjoy it."
He moved away and I suddenly realized I might not see him again. I don't know why but I called after him, "I loved Too Many Stars. It's my favorite film."
He stopped and turned around, one-half of his slim body golden in the light from the hallway, the party. "Thank you," he said. "Thank you, Rose."
He disappeared through the door and then he was gone.