Today it is my pleasure to Welcome author
Colleen Hoover
to HJ!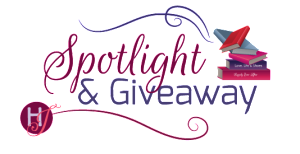 Beloved #1 New York Times bestselling author Colleen Hoover returns with an unforgettable love story between a writer and his unexpected muse.
Please summarize the book for the readers here: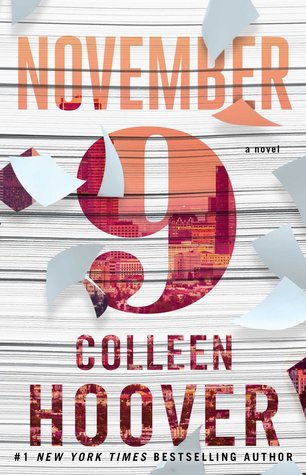 November 9 is the story of two people, Ben and Fallon. They meet on November 9th, the day she's moving across the country. They have an amazing connection and end up spending the day together. They are only eighteen when they meet and they each have goals they hope to accomplish with their lives. They know if they start a long-distance relationship, it will interfere with them reaching their personal goals. They agree to meet up once a year to follow-up with each other and make sure they're both fulfilling their goals, but also because they know they have this special connection that is too rare to ignore. Each chapter of the book is a different November 9th, so on the one day a year they meet, we get a peek into their lives and hearts.

Please share the opening lines of this book:
I wonder what kind of sound it would make if I were to smash this glass against the side of his head.
It's a thick glass and his head is hard. The potential for a nice big THUD is there.
Please share a few Fun facts about this book…
Okay, so these aren't so much "fun" as they are "creepy."
I randomly chose the date November 9th. It has no special meaning to me, I just liked the sound of the month and date together. I wrote half of the book and referenced the poet Dylan Thomas several times, as he's Ben's inspiration for writing. I found out when double-checking his quotes I'd used that Dylan Thomas actually died on November 9th. Weird coincidence.
I have a fourteen-year-old son who has great taste in music. Before I began writing November 9, he made me listen to a band called X Ambassadors. I loved them so much, I used their song UNSTEADY as constant inspiration for writing this book. I actually give the band a shout-out in the book. When I finished writing it, I thought I would thank my son by buying him tickets to go see them. I checked to see when they play in Texas next and their upcoming Dallas show is…you guessed it…November 9th.
Fallon's father in the book, Donovan O'Neil, is a character inspired by someone I observed at a restaurant in Los Angeles. It was a guy who was super obnoxious and full of himself, having lunch with his daughter. I was seated at a table behind him and started taking notes for November 9 about how annoying he was because I wanted to use him as a character. The opening scene of November 9 was inspired by that moment I experienced at the restaurant in Los Angeles, between a father and his daughter.
If your book was optioned for a movie, what scene would you use for the audition of the main characters and why?
I would definitely use the scene where Fallon and Ben meet for the first time. I think the initial meeting is the most important in a film because you want to ensure the characters have good chemistry and are relatable to viewers.
My father actually looks remorseful, and I contemplate laying off the bitterness and being a little nicer to him. However, before anything nice can come out of my mouth, the guy in the booth behind my father begins to stand up and my attention span is shot to hell. I try to pull my hair back in front of my face before he turns around, but it's too late. He's already staring at me again.
The same smile he shot at me earlier is still affixed to his face, but this time I don't look away from him. In fact, my eyes don't leave his as he makes his way to our booth. Before I can react, he's sliding into the seat with me.
Holy shit. What is he doing?
"Sorry I'm late, babe," he says, wrapping his arm around my shoulders.
He just called me babe. This random dude just put his arm around me and called me babe.
What the hell is going on?
I glance at my father, thinking he's in on this somehow, but he's looking at the stranger next to me with even more confusion than I probably am.
I stiffen beneath the guy's arm when I feel his lips press against the side of my head. "Damn L.A. traffic," he mutters.
Random Dude just put his lips in my hair.
What.
Is going.
On.
The guy reaches across the table for my father's hand. "I'm Ben," he says. "Benton James Kessler. Your daughter's boyfriend."
Your daughter's . . . what?
My father returns the handshake. I'm pretty sure my mouth is hanging open, so I immediately clamp it shut. I don't want my father to know I have no idea who this guy is. I also don't want this Benton guy to think my jaw is touching the floor because I like his attention. I'm only looking at him like this because . . . well . . . because he's obviously a lunatic.
He releases my father's hand and settles against the booth. He gives me a quick wink and leans toward me, bringing his mouth close enough to my ear to warrant being punched.
"Just go with it," he whispers.
He pulls back, still smiling.
Just go with it?
What is this, his improv class assignment?
And then it hits me.
He overheard our entire conversation. He must be pretending to be my boyfriend as some weird way to stick it to my father.
Huh. I think I like my new fake boyfriend.
What do you want people to take away from reading this book?
I always say the only thing I ever hope to accomplish with my books is to entertain readers. My goal when I write isn't to educate or inform. It's simply to entertain readers and give them an escape for a few hours, so I hope I accomplished that with this book.
What are you currently working on? What other releases do you have planned for 2015?
I'm currently working on a book called IT ENDS WITH US. It's about two guys who are in love with the same girl at different points in their lives. It's from both guys' points of view, and before anyone thinks "love triangle!" and runs away, it's technically not a love triangle. I like to describe it as more of a love perpendicular, which won't really make sense until you read it.

Thanks for blogging at HJ!
Giveaway:

Print copy of NOVEMBER 9 by Colleen Hoover
To enter Giveaway: Please complete the Rafflecopter form and Post a comment to this Q:

Have you ever blocked a potential love interest on social media?
Book Info:
Fallon meets Ben, an aspiring novelist, the day before her scheduled cross-country move. Their untimely attraction leads them to spend Fallon's last day in L.A. together, and her eventful life becomes the creative inspiration Ben has always sought for his novel. Over time and amidst the various relationships and tribulations of their own separate lives, they continue to meet on the same date every year. Until one day Fallon becomes unsure if Ben has been telling her the truth or fabricating a perfect reality for the sake of the ultimate plot twist.
Can Ben's relationship with Fallon—and simultaneously his novel—be considered a love story if it ends in heartbreak?
Amazon: http://amzn.to/1PmSQxx
Barnes & Noble: http://bit.ly/1gYxxak
Blio: http://bit.ly/1HXMX4j
Books-a-Million: http://bit.ly/1WGKE0y
iBooks: http://apple.co/1lQ7wAQ
Indiebound: http://bit.ly/1NHeBaQ
Kobo: http://bit.ly/1JsTJq0
Google: http://bit.ly/1LmJfc3
Nook: http://bit.ly/1J5pQsC


Meet the Author: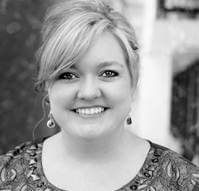 Colleen Hoover is the #1 New York Times bestselling author of Slammed, This Girl, Point of Retreat, Hopeless, Losing Hope, Finding Cinderella, Maybe Someday, Ugly Love, Maybe Not, and Confess. She lives in Texas with her husband and their three boys.
FIND COLLEEN ONLINE:
Website: www.ColleenHoover.com
Facebook: www.Facebook.com/ColleenHoover
Twitter: @ColleenHoover
Instagram: @ColleenHoover