Escape with these hot off the press 

OCT

Romance Releases from 

Escape Publishing. 

Our mission: To connect readers all around the world with the stories they want to read.
We love romance, all romance, so when we imagined Escape Publishing, we imagined an imprint without restrictions, where romance readers can find the romance they want, in the style they want, at the length they want, whenever they want. In short, you want it – we've got it.
If it's science fiction, fantasy, contemporary, historical, erotic, gay romance, inspirational romance, urban fantasy, paranormal, or YA romance – or any mixture of the above, Escape Publishing's got it. We offer all levels of sensuality from the sweetest kisses to the hottest encounters. We offer different lengths, from short stories through novellas to full length novels. Our novels are standalone, loosely connected, or part of an ongoing series.
Escape Publishing is dedicated to bringing talented Australian voices to a global audience. All stories are DRM free, and available world-wide.
It's Love, Dude by Jenny Schwartz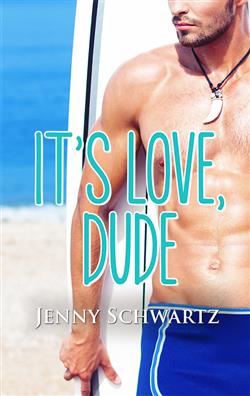 From our favourite short story writer comes a debut full-length novel about sand, sun, small towns, and surfing…
Zane Carlton is a World Champion surfer. Molly Georgiou is a shy, small-town girl. They have nothing in common except an instantaneous attraction and an impossible quest for a rare, endangered Australian marsupial. But Zane is determined to make it work, and invites Molly to take a step into his world. But Molly isn't ready for the spotlights and attention — she loves her town, its quirks, its characters. Opposites attract, but can two such different people find both a woylie and forever? TEST
Style Me Sexy (novella) by Tara Chevrestt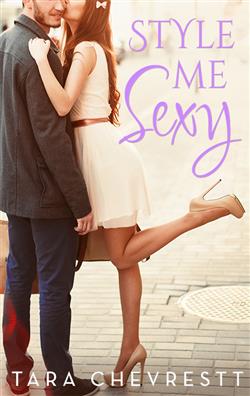 A charming short story about beauty, the beholder, and believing in yourself.
Bridget knows she isn't beautiful; her ex made that point abundantly clear. So when her online-only romance suddenly leads to a real-life blind date, she beelines to the salon for a makeover. She's dismayed and embarrassed when her usual stylist isn't available and the sexy Javier steps in.
Javier has long been aware of the timid but kind woman, and vows to take this opportunity to make her see that she's beautiful on the outside, as well as in. Will he succeed in keeping his own feelings at bay and style her sexy?
Beautiful Illusion by Jacquie Underdown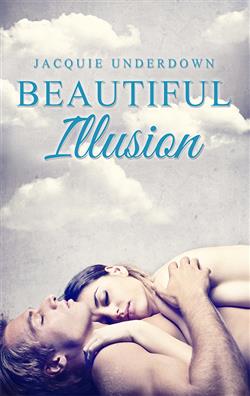 A beautiful, spiritual story about a woman who meets the man of her dreams — and then wakes up…
The last thing Leah thought she'd get out of a shocking car accident was the perfect boyfriend. But there was Brennan in the hospital bed next to hers — equal parts charm, cheek, and chocolate. Their relationship, their love, her life, is almost too good to be true.
Then, to Leah's horror, she discovers that it is. Her new life with Brennan is only a fabrication of her injured mind — a coma dream that ends when she wakes up.
Struggling with injuries and grieving for a man that never existed, Leah battles to put her life back together. But a series of coincidences hint that for some people, love can transcend all barriers and achieve the impossible.
Starstruck In Seattle by Juliet Madison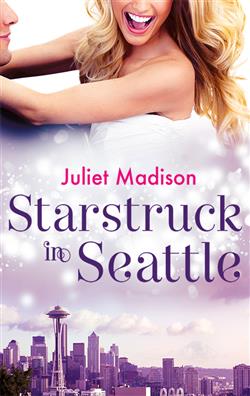 A sparkling story from the Queen of Ro-magic comedy!
Aspiring actress Anna Hilford might only have a small role in a leading television drama, but she longs to be dreamboat Karl Drake's leading lady. Sick of being loveless and overlooked, Anna seeks the help of intuitive love coach, Lulu, from LuluTheLoveAngel.com to give her the courage and determination to follow her destiny.
But fate has different ideas, Lulu has undisclosed power, and Anna is about to realise that life happens while you're busy making plans..
Dark Oil by Nora James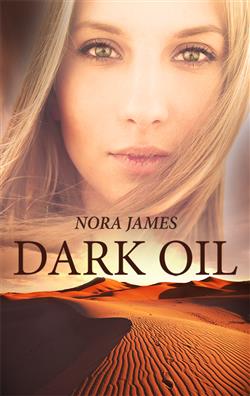 Home isn't always where the heart is…
When lawyer Lara Beckham is sent to Africa to save her company's multi-million dollar investment, she's devastated at leaving her husband behind. But what can she do? She's needed on the other side of the world, fighting corruption in a country of rolling sand dunes and roaming camels.
On her return, however, it becomes clear that Tim has had plenty of company while she was away. Now, on top of dealing with a complicated legal system, an African coup and a marriage beyond saving, Lara has one more ball to juggle: her effortlessly seductive co-worker, Jack Norton, is joining her on the job…and he oozes trouble.
In Her Dreams (novella) by Katherine Givens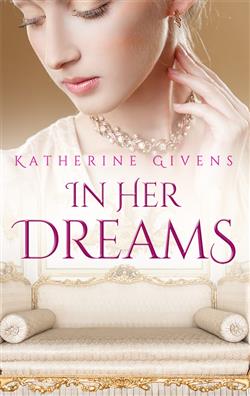 A flirty, fun, mix-and-match romance about two sisters who are betrothed to the wrong men…
Evangeline Vernon is a woman on the verge of spinsterhood — until the prim and proper Duke of Manchester steps in. Her family is pleased with the match, but the duke is not the passionate man Evangeline craves. Her heart belongs to an alluring, golden-haired gentleman, perfect in every way…except one: he doesn't exist.
Angela Vernon is everything a proper, well-brought-up woman should be. She knows her place and understands society's expectations — which include not being jealous of her sister and not coveting her sister's suitor. But how can she bear the heartache of watching the only man she loves marry not only her sister, but a woman who doesn't see past his exterior to the man he is beneath?
Giveaway: Thanks to Escape Publishing I will be giving away an e-galley of each the books listed above.
Bundle 1: It's Love, Dude by Jenny Schwartz + Style Me Sexy (novella) by Tara Chevrestt + Beautiful Illusion by Jacquie Underdown
Bundle 2: Starstruck In Seattle by Juliet Madison + Dark Oil by Nora James + In Her Dreams (novella) by Katherine Givens
To enter giveaway: Complete the Rafflecopter form below and 
Tell me which of these books caught your attention and why?
Aren't these Covers gorgeous 🙂
Good Luck!