Today it is my pleasure to Welcome romance author
Katie Ruggle
 to HJ!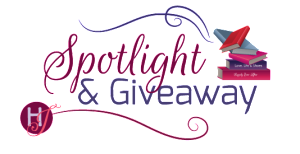 Hi Katie and welcome to HJ! We're so excited to chat with you about your new release, On the Chase!
Please share your favorite scene from On the Chase:

Thank you for having me!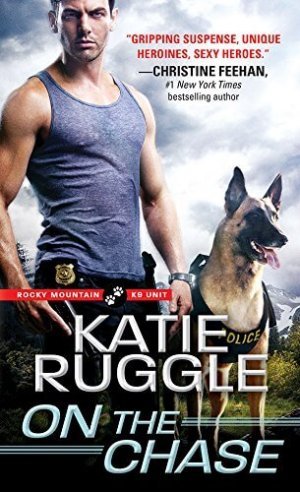 This is one of my favorite scenes from On the Chase, the second book in my Rocky Mountain K9 Unit series, as Grace shows Hugh that she's more than a match for his quick wit. Enjoy!

"I figured we'd go to the thrift store first," Jules said, and Grace marveled that the woman could sound so cheery. Growing up, all of Grace's clothes had come from thrift stores and garage sales. She'd been twenty-four before she bought something new for the first time. Now—well, before the dinner party from hell—Grace had donated to thrift stores, but she didn't shop at them anymore. Owning clothes that had never been worn before was a wonderful luxury that she indulged in now that she could afford it…at least she had. In just a matter of days, her life had skidded off course, and she was right back to where she'd started. Jules and the kids piled into the store. Reminding herself that she had to do what needed to be done to survive, Grace squared her shoulders and prepared to enter after them.
"Hey, there," a deep, too-appealing voice said from behind her. "Grace…right?"
Her body jerked at the unexpected greeting, and her heart took off at a gallop. Because of her initial fright, it took several seconds for the words—and tone—to register. The heavy sarcasm made Grace frown as she turned to face Hugh.
Cocking her head to the side, she put on her best confused face. "I'm sorry, but have we met?"
His grin grew a predatory edge. "How could you not remember? It was only yesterday that our eyes locked and our souls recognized each other from hundreds of lives before."
Keeping her expression as bland and uninterested as possible, she studied him for another few seconds before lifting her hands in a shrug. "Maybe your soul confused mine for someone else's? Because I can't imagine having to put up with you for one life, much less hundreds."
He grabbed his chest as if she'd stabbed him. "Ouch! Not-Grace can be vicious. If I really were your soulmate, I'd be running off to write extremely bad, angsty poetry right now."
"Why did you call me that?" she snapped, even as she warned herself to stay calm, to laugh it off and not make a big deal out of it.
That wolf-watching-his-prey look was back in his eyes. "Not-Grace? I guess you just don't seem like a Grace to me."
She stared at him, frozen. Could he know? The image of Logan Jovanovic rose in her mind, reminding her that Martin had at least one cop under his control.
"No comeback?" He leaned closer, watching her closely. "Trying to think of some new lies?"
He's fishing, she told herself firmly. If he were on Martin's payroll, he wouldn't be trying to provoke a reaction. Instead, he'd have arrested her or had her shipped back to California or at least given the Jovanovics a call after he'd met her yesterday. Tossing her hair over her shoulder, she lifted her chin and tried very hard to keep her voice from shaking. "What? No, I just zoned out for a minute. What were you babbling about?"
Instead of looking offended, he gave a surprised-sounding laugh. It was incredibly infectious. The corners of her mouth started to lift, and she realized how close she was to smiling. She dug her fingernails into her palms until she was able to control her expression again.
"Nothing interesting, apparently." Although he'd stopped laughing, his eyes remained crinkled at the corners, and there was a stupidly attractive dent in one cheek that flirted with being a dimple. "What are you all up to?"
"Shopping." The word was out before Grace could remind herself that she couldn't stand him, and that she didn't need to answer his nosy questions. Apparently, cheery-Hugh was a little too appealing for her safety.
He lifted his eyebrows while crossing his arms, making his biceps bulge. Grace clenched her fists even tighter, relying on the grounding pinch of her nails to keep her gaze on his, no matter how much it wanted to check out his muscles. "Good luck with that, unless you're looking for groceries or nails. Not many places are still open."
"Nails?" Her brain instantly took her to manicures.
"Hardware store."
"Oh." She deflated a little. Was it too much to ask for Monroe to have a spa? She gave herself a mental smack. Priorities, she reminded herself firmly. Life over facials. She realized that Hugh was still eyeing her with that annoying mixture of amusement and suspicion, and all her frustration at the unexpected and unwanted turn her life had taken coalesced into a hardened ball in her stomach. "Why are you here?"
"I went to the post office." He lifted a handful of letters. "I heard they had free mail there."
The practical answer made her building indignation collapse, and she wanted to laugh at herself. What had she expected him to say—that he was stalking her? She scrambled for a response that was witty or even halfway coherent, but she had nothing. The way he was holding back a smile, making his cheek crease in that too-adorable way, wasn't helping matters.
"Okay." Jules poked her head outside, interrupting Grace's scattered thoughts. "Enough flirting with the new girl, Hugh. Go to the station and bug Theo and Otto for a while. I'm sure they're missing you."
Hugh turned his gaze away from Grace, and she was suddenly able to breathe again. "I've been banned from the station."
"Then go to the viner." Jules grabbed Grace's hand and started towing her toward the store entrance.
"The what?" Hugh sounded like he was about to laugh again.
"Viner." Jules was still moving away from Hugh, pulling Grace with her. "We got sick of saying 'the diner at the VFW,' so we started calling it the viner." She hauled the door open and almost shoved Grace through, calling "Bye, Hugh," right as the doors closed, leaving him outside.
Excerpt. ©Katie Ruggle. Posted by arrangement with the publisher. All rights reserved.


Giveaway:

Print copy of ON THE CHASE (Book 2 in the Rocky Mountain K9 Unit series) by Katie Ruggle
To enter Giveaway: Please complete the Rafflecopter form and post a comment to this Q:

K9 Officer Hugh Murdoch is one of the chattiest heroes I've written. What's your favorite type of hero? Grumpy or funny? Sweet or brooding? Quiet or gregarious? Laid-back or angsty?
Book Info: 
Injured in the line of duty,
His orders are simple:
Stay alive.
But when a frightened woman bursts into his life, Hugh and his K9 companion have no choice but to risk everything to keep her safe.
The sole witness to a horrific crime, Kaylee Ramay flees to the Colorado Rockies to start a new life. There she becomes Grace, a dog kennel employee desperately trying to avoid attention-especially from dangerously attractive K9 Officer Hugh Murdoch.
Because Hugh is tall, dark…and nothing but trouble.
Hugh is anxious to get back in the field after an act of heroism left him warming the bench.
Until then, he and his K9 partner Lexi spend their hours teasing the town's mysterious newcomer. But when their simmering attraction is nearly cut short by a sniper's bullet, Hugh's mystery woman must come clean about the secrets she keeps…


Meet the Author:
Katie Ruggle is a graduate of the Police Academy and has received her ice-rescue certification. A fan of anything that makes her feel like a bad-ass, she has trained in Krav Maga, boxing, and gymnastics; rides horses; shoots guns; cross-country skis; and travels to warm places to scuba dive. Visit Katie at katieruggle.com.
Callie Beaulieu has been an actress for several decades. Classically trained, she is predominantly a theater actress, and her work has been seen around the country. Callie recently returned to the U.S. after spending nearly a decade living in the Caribbean. She is a proud member of Actors Equity Association and SAG-AFTRA.