Today it is my pleasure to Welcome author
Cecy Robson
to HJ!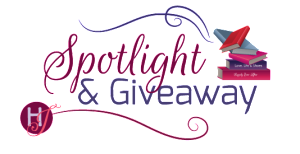 Once they shared a night of passion. Now a chance encounter forces them back together. In Cecy Robson's O'Brien Family series debut two total opposites find that the flames of desire are still smoldering.
Tell us about the book with this fun little challenge using the title of the book:
Hi! *waves* And thank you for this wonderful feature! Hmm, let's begin with a fun acronym to describe ONCE KISSED!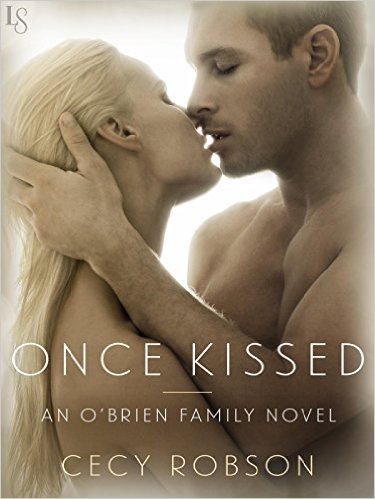 L is for losing yourself to that one guy you never thought noticed you.
O is for owning your feelings and realizing that girl and that hot night you spent meant more to you than you allowed believe.
V is for virgin and recognizing neither of you behaved like one when you were finally all alone.
E is for everything he or she means to you, for better, for worse, and for everything in between, forever.

Please share your favorite quote from the book:
Oh. I have two. One is a little naughty, the other is a whole lot of nice.
"When you said you liked how I tasted, you weren't talking about the way we kissed, were you?"
"No."
AND
"I'm not good with words. But when I'm with you, I don't need them. I just need to

know you're here, and real, and safe."
Please share a few Fun facts about this book…
Curran is just one of seven siblings from a very loud, very close Irish family.
The story is set in Philly, my favorite city.
Curran is hilarious when you need him to be, strong when it matters, yet tender for all the right reasons.
If your book was optioned for a movie, what scene would you use for the audition of the main characters and why?
Oh, I think it would be the scene where Curran and Tess recognize each other. Curran was the only indiscretion straight-laced Tess ever allowed herself and it's been YEARS since they last saw each other following their steamy one-night stand.
I adjust my tiny black-framed glasses and take a breath before stepping forward. For all my nervousness, the heavens seem to part as the godlike Declan O'Brien greets me with a dashing smile. He and the hulking male sitting directly in front of him rise from their seats and—
No . . . not . . . No!
The police officer in full uniform turns his six-foot-plus frame my way, his light blue shirt tight against a dense mass of muscle, his blond hair shaved close to his scalp, and his light blue eyes staring straight at me. But it's not his physique, those eyes, or even that humungous gun strapped to his hip that cement me where I stand. It's his face.
The same face that had dipped between my spread legs all those years ago.
Holy. Shit.
What do you want people to take away from reading this book?
I'd tell Tess that she needs to believe she's a lot stronger than she thinks, because honestly, she is.
To Curran I'd say that Tess doesn't always need your humor, sometimes she just needs your heart. Curran isn't one to share his feelings and keeps a lot in. It's only by sharing that he ultimately becomes the man he needs to be.
What are you currently working on? What other releases do you have planned for 2015?
I'm currently working on EVERYTHING: Building my social media presence on Instagram and Facebook along with wrapping up my 6th novel for the year. I currently have four novels releasing next year including two O'Brien novels and a stand alone novel.

Thanks for blogging at HJ!
Giveaway:

eBook copy of ONCE KISSED (The O'Brien Family) by Cecy Robson (Via Amz/BN)
To enter Giveaway: Please complete the Rafflecopter form and Post a comment to this Q:

How about (by initials only) who was that guy (or girl) who you ONCE KISSED―the one who stole your breath and stopped your heart? And if you're willing, share a little about that moment.
Book Info:
Tough-as-steel cop Curran O'Brien is quickly rising through the ranks of the Philadelphia police department. But when his rookie partner is almost killed under his watch, Curran just wants to prove he still has what it takes to walk among Philly's finest. So he's pissed to be stuck on a cushy security assignment for the DA's office . . . until he gets a good look at the sweet, straitlaced intern he's supposed to protect—but not touch.
Tess Newart recognizes Curran instantly. How could she not? Back in college she tied this former frat boy to the bed with her argyle socks! That sizzling one-night stand was the only indiscretion Tess ever allowed herself. She has survived law school so far, despite being pushed to succeed by her overbearing father. Now that she's interning on a major case against a ruthless crime boss, she won't jeopardize her career by giving in to temptation again. She just never expected temptation to look so damn hot in uniform.
Tess knows her father has other plans for her, and they don't include Curran. But soon she's falling for him all over again. And when danger emerges, Curran will prove just how good a bad-boy cop can be.
Amazon: http://amzn.to/1MpDpI8
B&N: http://bit.ly/1PONjDy
BAM: http://bit.ly/1Gvnhme
GOOGLE: http://bit.ly/1k7b3FK
iBooks: http://apple.co/1LzE4TS
Kobo: http://bit.ly/1LzEh9E


Meet the Author: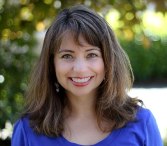 CECY ROBSON is the New Adult and Contemporary author of the Shattered Past series, the O'Brien Family novels, and the award winning author of the Weird Girls Urban Fantasy Romance series. A self-proclaimed professional napper, Cecy counts among her talents a jaw-dropping knowledge of useless trivia, the ability to make her hair big, and a knack for breaking into song, despite her family's vehement protests. A full-time writer, registered nurse, wife, and mother living in the South, Cecy enjoys spending time with her family and silencing the yappy characters in her head by telling their stories.
Website: http://cecyrobson.com
Facebook: https://www.facebook.com/Cecy.Robson.Author
Instagram: https://instagram.com/cecyrobsonauthor
Twitter: https://twitter.com/cecyrobson