Today it is my pleasure to Welcome author
Linda Broday
to HJ!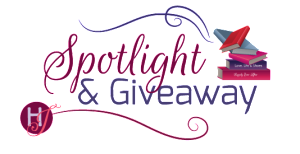 Hi Linda and welcome to HJ! We're so excited to chat with you about your new release, Once Upon a Mail Order Bride!
Please summarize the book for the readers here: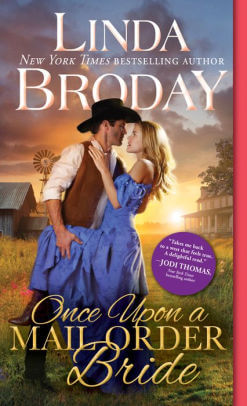 With a huge price on his head, ex-preacher Ridge Steele has given up everything familiar and finds safety with outlaws. Desperate for someone to confide in, he strikes up correspondence with mail-order bride Adeline Jancy, finding in her the open heart he's been searching for. Upon her arrival, Ridge is shocked to discover Addie only communicates through the written word yet he remains committed to her and their marriage.
Addie is eager to start a new life with the kind ex-preacher and as they settle into life at Hope's Crossing, she begins to find the voice, and confidence, she'd lost so long ago when she'd dared to defy her zealot father.
But evil isn't far behind and the star-crossed lovers will need determination and sheer courage to survive…and find their way back to each other again.

Please share your favorite quote from this book:
"The kiss held promises of long nights in his arms and more days of carefree abandon. Ridge Steele was her anchor in the storms, her bright spot when things grew dim, her forever love."
Please share a few Fun facts about this book…
The tornado scene in this story came from my personal experience with an F-5 tornado in 1979. It was so traumatic that I've been unable to put it into a story until now. The sight, sounds, smells remain embedded in my mind to this day.
Ways an outlaw could've gotten a pardon were varied but the best way was by redeeming himself. Such as performing a service for a high official. Another way was writing a letter to a judge explaining why he's lived outside the law and how he's changed, including plans for the future. The petition would then be heard in court and a decision rendered.
Being unable to speak following trauma is a very real condition. To unlock speech takes getting to the root of the problem and facing the hard truth as Addie does in this story. She breaks down the barriers and examines at the facts.
If your book was optioned for a movie, what scene would you use for the audition of the main characters and why?
I would choose the pivotal scene where Addie sneaks upstairs to Ridge's room after he passes out from drinking. This is a turning point in the book where change takes courage. Addie is more miserable as she is than if she faces the unknown and starts to fix herself. It shows how much she's willing to risk to become a real wife.
The room reeked of alcohol.
Ridge lay atop the coverlet, fully dressed except for his boots. His holster hung on a post at the foot of the bed. Relieved that he was back, Addie started to leave, then stopped. Utter loneliness hung thick in the air, stifling her. Ridge Steele's fight with his demons had not ended well.
Part curiosity and part need to touch him compelled her to move closer. She slid onto the bed beside her husband and lay there for a while listening to his soft breathing. When he didn't wake, she boldly curled her hand around his long, tanned fingers, her head barely touching his sleeve. Sadness oozed from her heart. This was her place to take.
And she yearned to.
So why not? She had no idea of how to go about it. She didn't know how all this worked. Even before prison, she'd been clueless about marriage.
Maybe he drank because of the situation she'd insisted upon. Guilt washed over her. He'd given her an amazing horse, a comfortable home, an account at the mercantile for whatever her heart desired, for God's sake.
She deserved none of that. Her selfishness and fear had forced this separation between them.
And what about her?
Tears slipped from the corner of her eye, wetting his arm. There was something terribly broken inside her. The same horrible loneliness that he must feel enveloped her. What good was it to marry if not to claim all the advantages of having someone to face life's trials with? Someone to help ease the heavy burdens. She desperately wanted to fill that aching void that had gotten larger than ever. She yearned for strong arms around her, for someone to lean on when she grew weary—for someone to help fight the power of her father.
Tomorrow, she'd go see Dr. Mary and get her opinion about her condition.
Yes, that's what she'd do.
Ridge mumbled something in his sleep and rolled to face her, the whiskey bottle clattering to the floor. He threw his arm across her hip, trapping her. Addie lay very still, afraid to breathe. His scent enveloped her and seeped into every pore, and for the next few moments she felt something wonderful and new. Ridge was hers to claim, and she'd find some way to keep him. If she could only unlock her brain and find her words.
What do you want people to take away from reading this book?
Finding the love of family and that one place to belong is worth every bit of struggle and sacrifice you have to endure.
Thanks for blogging at HJ!
Giveaway:

A paperback copy of Once Upon a Mail Order Bride by Linda Broday
To enter Giveaway: Please complete the Rafflecopter form and Post a comment to this Q:

If you were a mail order bride, would you hold back something that might give your prospective husband a reason to walk away and instead wait until you showed up to tell him face to face?
Excerpt from Once Upon a Mail Order Bride:
Ridge locked the front and back doors. Addie liked this simple routine of securing the house and how safe it made her feel. He returned to her side. "Before we go to bed, I want to tell you about my afternoon. No more keeping things from you. And while I talk, you can change my bandage."
Addie gathered the water, ointment, and bandages, happy that he was relenting and letting her doctor him. He removed his shirt and she stared at the sinew of his broad chest and back. She'd seen him without a shirt at Dr. Mary's, but that seemed very different than here at home under the lamplight. His skin was warm under her hands, and if her father were here, he'd scream that she was sinning.
No matter. She jutted her chin. She had the right to her thoughts and Ridge was her husband—even if it was in name only so far. She pushed the thought out of her head and went to work, enjoying this small wifely duty.
For the next half hour, Ridge spoke about his search and the gunfight. Addie realized how close he'd come to dying and her blood froze. If the man had mortally wounded Ridge that far from home, he could've died before anyone found him. If he was ever found. She'd never have known what happened to him. What would she have done? How would she have managed alone?
She wanted to yell at him for taking such a chance, but she'd only have wasted her breath. Her outlaw husband already knew the high stakes. He lived with them each day.
New bandage in place, he put his shirt back on. Seated on the sofa next to him, her hand in his, her eye was caught again by the slight curl at the end of his long hair, and the thick muscles in his neck. There was more to Ridge Steele than a gun. So much more. Her stomach flipped upside down, their good night kiss on her mind.
As though reading her thoughts, Ridge stood and pulled her up, folding his arms around her. "Now, it's time for us."
His amber eyes held desire as he slowly lowered his head to meet her. Addie held her breath, her heart beating faster, and closed her eyes. Their lips brushed and heat rushed from her belly, a shooting star leaving a blazing trail.
Their breath mingled with each inhaled flutter. He teased and nibbled his way across the seam of her lips and just when she thought she'd die from want, he pressed his mouth firmly to hers as though sealed together with the strongest solder.
Emboldened, she slid an arm around his neck, her fingers tangling in his hair. Hunger for something more, something deeper, curled along her spine and up her back. Ridge, her heart silently cried out, teach me, give me what I'm begging for.
A strange sensation came over her and she felt as though she were falling from a great height. She clutched his shirt, wondering at the wetness that formed at her center.
He suddenly released her and stepped back, his expression as dazed as she felt. "I should go check outside one more time. Good night, Addie."
Her gaze followed his tall figure, aching for his arms around her. If she lived to be a hundred, she'd never forget this moment and how alive he made her feel. She went to the small room she'd claimed and got out her notebook and pencil.
I think I'm in love. If Ridge had undressed me down to the bare skin tonight, I wouldn't have minded or said a word. In truth, I wanted him to. I wanted to feel his hands touching me. Everywhere. I wanted…him. All of him. I want to lie next to him and feel his strong body. I thought this space here under the stairs was what I wanted, but it isn't. Not anymore. Only now I've created a situation by sleeping apart and can't figure a way out. What can I do?
She wanted normal…
A life.
A love.
A real marriage.
Was it really as simple as being brave enough to take it?
Excerpt. © Reprinted by permission. All rights reserved.


Book Info:
An outlaw falls for his mysterious mail order bride in this sweeping western epic by beloved author Linda Broday.
Accused of crimes he didn't commit, ex-preacher Ridge Steele is forced to give up everything he knew and make his home with outlaws. Desperate for someone to confide in, he strikes up correspondence with mail-order bride Adeline Jancy, finding in her the open heart he's been searching for. Upon her arrival, Ridge discovers Addie only communicates through the written word, but he knows a little of what trauma can do to a person and vows to stand by her side.
Addie is eager to start a new life with the kind ex-preacher and the little boy she's stolen away from her father—a zealot priest of a terrorized flock. As her small family settles into life at Hope's Crossing, she even begins to find the voice, and confidence, she'd lost so long ago.
But danger is not far behind, and her father will not be denied. While Addie desperately fights the man who destroyed her childhood, a determined Ridge races to the rescue. The star-crossed lovers will need more than prayers to survive this final challenge…and find their way back to each other again.
Book Links: Amazon | B&N | iTunes | Kobo |


Meet the Author:
At a young age, Linda Broday discovered a love for storytelling, history, and anything pertaining to the Old West. After years of writing romance, it's still tall rugged cowboys that spark her imagination. A New York Times and USA Today bestselling author, Linda has won many awards, including the prestigious National Readers' Choice Award and the Texas Gold. She resides in the Texas Panhandle where she's inspired every day.
Author Website: https://lindabroday.com/