Today it is my pleasure to Welcome author
Christina Phillips
to HJ!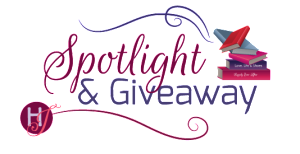 Hi Christina and welcome to HJ! We're so excited to chat with you about your new release, Once Upon A Player!
Tell us about the book with this fun little challenge using the title of the book: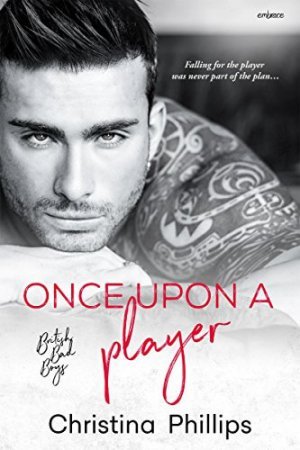 O is for OMG Lucas is so hot!
N is for New Adult
C is for Cute Meet (aka Meet Cute!)
E is for England! Lucas plays football for England 😊
U is for Unresolved Sexual Tension
P is for Please kiss me… now
O is for Oh yes, yes YES!
N is for Notting Hill, where Lucas' family lives
A is for accent – Lucas is a Brit!
P is for Player
L is for London where the book is set
A is for A sweet and sexy arse (oops! Did I say that out loud?)
E is for Ever and ever
R is for Really Long Titles!!!
Please share the opening lines of this book:
Who has a party on a Thursday night?
I pull off my work jacket and drape it over a clean section of the nearest sofa as I survey the disgusting mess before me. It'll take me hours just to clean this room before I can even start on the rest of the place.
Please share a few Fun facts about this book…
I thought it was a great idea to write about a football player hero – except I know nothing about the sport! Luckily for me, my critique partner knows EVERYTHING!
It wasn't until the other day I realized Once Upon a Player was due to release the day after the World Cup Final. As I write, England is still in with a chance of winning. If Lucas really *did* play for them, they'd definitely take home the cup!
Over the years I've written several books that centered on identical twins (I'm kind of fascinated by twins!) but Lucas and his brother Harry (the hero of Cinderella and the Geek) are my first published books that feature identical twins! I don't think they'll be the last…
Was there a scene in this book that was harder to write than others?
Not so much a scene, but this is more of a slow burn romance, and it was a challenge keeping Lucas and Violet from jumping into bed straight away!
Violet smiles, and I forget that I've been pacing the floor for the last fifteen minutes and wink at her in what I hope is a friend-zone way. She's wearing a cute white sundress, and her red hair falls over the shoulders of her distressed denim jacket, and she's the sexiest girl I've ever seen. Yeah, so much for the friend-zoning.
When she reaches my side, she doesn't walk straight inside the penthouse. She pauses and looks up at me, and I shove my hands into my pockets before I screw up our friendship by sliding my fingers through hers.
Seems like I spend half the time we're together with my bloody hands in my pockets.
"Hi." Her voice is soft and breathy and doesn't help with the whole friends only thing at all. "Sorry I'm late. I overslept."
"Big night, huh?" I follow her into the hall and push the door shut behind me. Her bare legs are tanned and perfectly toned, and I imagine them wrapped around me, complete with those sexy high-heeled, open-toe sandals.
I swallow my groan and thrust the vision to the back of my mind. Don't go there.
"Just clubbing with the girls." She strolls across the hall toward the sitting room, while a weird burning sensation eats through my chest. What the fuck? It's no big deal if she went clubbing last night. None of my business.
Did she spend the night with some strange guy?
This is fucking nuts. I haven't even kissed Violet, and I'm consumed by the idea she might've hooked up last night. I never care about stuff like that. At least, I never have before.
"Oh, wow." She turns at the door to the sitting room and gives me another of those gorgeous smiles that haunt my dreams.
Carter, you need to get laid.
Excerpt. © Reprinted by permission. All rights reserved.

What do you want people to take away from reading this book?
This is a fun, sexy story, more lighthearted and less angsty than some of my books. I hope readers fall in love with Lucas and Violet and have a happy glow by the end of the book!
Thanks for blogging at HJ!
Giveaway:

A Kindle copy of Cinderella and the Geek, book 1 in the British Bad Boys series.
To enter Giveaway: Please complete the Rafflecopter form and Post a comment to this Q:

What's your favorite romcom movie?
Book Info:
Violet
When my mum gets sick, I volunteer to fill in for her and clean some hot jock's penthouse. I've heard all the rumors about him, so the plan is get in, clean some toilet bowls, and get out. After my last experience with a "sports hero," I'm done with that sort of guy.
But Lucas Carter is full of surprises. He wants to help me clean and is nothing like the toad the press has made him out to be. Resistance may be futile for some girls, but not me. Then he asks me to help him with the interior design of his new place. I can't say, no. It's going to look great on my resume.
Unfortunately, spending time with Lucas is dangerous. He's so charming and sweet, but I can't let myself forget––once a player, always a player.
Book Links: Amazon


Meet the Author:
Christina Phillips is an ex-pat Brit, who now lives in Western Australia with her high school sweetheart and their family. She's had more than twenty romances published, from novellas to single titles, in contemporary, ancient historical and paranormal. Whatever the subgenre, she writes on the sizzling side of naughty, and loves bringing her heroes to their knees (her heroines enjoy this, too 😊 )
She loves good coffee, expensive chocolate and bad boy heroes, although not necessarily in that order. She's also owned by three gorgeous cats who are convinced the universe revolves around their needs. As in all things, they are not wrong. Sign up for her newsletter at http://christinaphillips.com