Today it is my pleasure to Welcome author
Therese Beharrie
to HJ!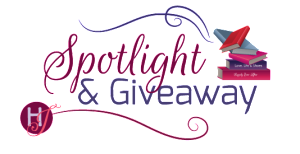 Hi Therese  and welcome to HJ! We're so excited to chat with you about your new release, One Day to Fall!

Hi! Thank you so much for having me!

To start off, can you please tell us a little bit about this book?: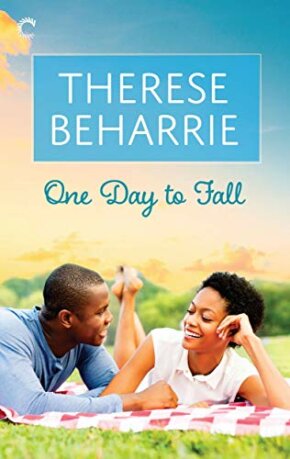 ONE DAY TO FALL is about two grumpy people who start falling in love after forging an unlikely agreement to distract one another for a day. The heroine doesn't conform to what the world expects of her, and the hero learns to appreciate this – even if she does, annoyingly, force him to deal with his issues. It's a real and emotional book, but it's also snappy and light-hearted, resulting in a quirky summer romance.

Please share your favorite lines or quote(s) from this book:
"The swelling of her hips were like handles. He wasn't sure why society derided them so much; they were perfectly placed, designed for the best purpose. They allowed him to pull her in closer. He could even lift her up if he wanted to. And he wanted to. Desperately."
What inspired this book?
I wanted to flip the grumpy hero trope on its head and do a grumpy heroine. But I loved the idea of having both characters be grumpy, and it took off from there. I also wanted readers to get an idea of what Cape Town, South Africa, where I live, is like, and a beautiful spring setting seemed like a great way to do that.
How did you 'get to know' your main characters? Did they ever surprise you?
One of the only things I plan before I start writing is the emotional arc of my main characters. So I outline what has hurt them, what's keeping them from freely falling for one another, and where they need to be at the end. That's the most important thing for me. I don't plan their actions though, so I'm constantly being surprised. Especially by what they say. Sometimes I shock myself with their sass!
What was your favorite scene to write?
Parker and Sophia, the main characters in ONE DAY TO FALL, love teasing one another. Their banter and chemistry were a joy to write. My favourite scene of this is where Sophia is seducing Parker in response to him teasing her – it's sexy and fun and I can't wait to hear people's responses!
What was the most difficult scene to write?
Oh, the black moment/emotional climax is always the hardest for me to write. In this book, it was Sophia and Parker's realisation that maybe now wasn't the best time for them to explore their feelings for one another.
Would you say this book showcases your writing style or is it a departure for you?
It's still in line with the brand I've built over the last years, but it's sexier and sassier, I think. Which might be new, but I doubt anyone who's read my previous books would be surprised!
What do you want people to take away from reading this book?
That heroines who are grumpy and contrary (according to society's expectations) deserve love, too.
What are you currently working on? What other releases do you have planned?
I've just finished the third book in the ONE DAY TO FOREVER series, ONE LAST CHANCE, which follows Sophia's sister, Zoey, and is a second chance romance. That releases in February 2020. I have a release with Harlequin Romance before then though, ISLAND FLING WITH THE TYCOON, which comes out in September this year!
Thanks for blogging at HJ!
Giveaway:

1 eBook copy of ONE DAY TO FALL by Therese Beharrie (open internationally – winner will get to choose eBook format)
To enter Giveaway: Please complete the Rafflecopter form and Post a comment to this Q:

Who are your favourite grumpy main characters?
Excerpt from One Day to Fall:
'My sister's in labour.'
'Oh. Congratulations.'
She gave him a funny look. 'What do you mean?'
'You're an aunt.'
'I'm going to be an aunt, and it's really not something to congratulate me on. I didn't do anything.'
He rolled his eyes. 'It's a thing people do, Sophia.' She was already frowning, but his words deepened it. He sighed. 'Please don't tell me you're upset because I told you it's something people do. It's not a criticism. I meant—'
'No,' she interrupted. 'It's not that. It's… I think that's the first time you said my name. Properly, I mean. As in, in conversation.' She shook her head quickly, as if she couldn't believe what she was saying.
'Did I pronounce it wrong?'
She still had a funny expression on her face. 'No. No, it's not that.'
'Then what?'
'It's a silly thing people do.' She was focusing on buttering a slice of toast, deliberately avoiding his eyes, he thought. 'Anyone besides the parent shouldn't be congratulated on the birth of a child. It had absolutely nothing to do with them.' She paused. 'I'm being generous to the father here, too. At that stage, they've really only offered the sperm.'
'Humour me?' he asked. She frowned again, but gave a small nod. 'Do you mention sperm during breakfast all the time, or do you reserve it for strangers?'
Her gaze met his, and she grinned. His breath stumbled on its way out his lips.
'It's funny you should say that. Today is the second time I've shocked strangers with talks of reproductive… I want to say organs, but sperm isn't an organ. Despite what some people believe of its importance,' she added, giving him a look.
'I didn't say anything.'
'I was anticipating it.'
'You anticipated wrong,' he told her. 'I don't think sperm is important.'
Her eyebrows rose. Suddenly, he was blushing.
Damn it.
'I mean, I do think it's important, but in a reproductive sense. Not for, you know…' Her eyebrows rose higher; his cheeks grew warmer. 'The thing is, when you don't want children, that importance doesn't really matter, does it?'
'You don't want kids?'
'No.' He frowned. 'Are you asking so you can judge me? Should I remind you about what you told me about judging people?'
'No. I don't care what you think about your sperm. Or what you do with it.' There was a pause. 'It's just that I don't want kids either, and almost every person I've told that to has looked at me as if I'm a traitor to those who do.'
'It's probably their own built-in prejudices. You're a woman, so they expect you to want babies. Hopefully none of those people is still in the picture.'
She'd stopped eating, and was watching him. The longer she did it, the stronger the urge became to squirm in his chair. But he wasn't a child being told off by his mother. He was a grown man who could stare back if he wanted to.
Right now…he simply didn't want to.
'What?' he asked, when he could still feel her eyes on him.
'That was a pretty woke thing to say.'
'Why do you sound shocked? Men can be woke, too.'
'Oh, I immediately regret saying something nice about you.'
Excerpt. © Reprinted by permission. All rights reserved.
Book Info:
Of all the taxis in all of Cape Town, Sophia Roux had to stumble into his.
She should be at her "perfect" sister's bedside, awaiting the arrival of the newest member of her family. But the thought of spending hours at the hospital with her suffocating relatives has Sophia hailing the first taxi she sees. Only to realise too late that the man at the wheel of her getaway car is the most unpleasant one she's ever had the misfortune to meet.
Parker Jones, the handsome yet surly driver in question, is used to dealing with baggage of the family variety. And it just so happens he's in need of temporary escape from his own. Witty banter with a beautiful—if exasperating—woman while chauffeuring her around the city on a gorgeous spring day makes for an ideal break from reality.
But a lot can happen in twenty-four hours: babies can be born, family can reconnect. And maybe the most unlikely pair can fall in love.
One-click with confidence. This title is part of the Carina Press Romance Promise: all the romance you're looking for with an HEA/HFN. It's a promise!
This book is approximately 72,000 words
Book Links: Amazon | B&N | iTunes | Kobo | Google |


Meet the Author:
Being an author has always been Therese's dream. But it was only when the corporate world loomed during her final year at university that she realised how soon she wanted that dream to become a reality. So she got serious about her writing, entered the Harlequin So You Think You Can Writecompetition and got the attention of an editor. Now she writes books she wants to see in the world featuring people who look like her for a living. When she's not writing, she's spending time with her husband and dogs in Cape Town, South Africa.
You can find her on Twitter, Facebook, Instagram, and Bookbub, or catch up with her on her writing blog. You can also learn more about her in the following interviews: Tygerburger, CapeTalk, and TimesLive.
She publishes with Harlequin Romance and Carina Press, and is represented by Courtney Miller-Callihan at Handspun Literary.
Website | Facebook | Twitter | Instagram | GoodReads |