Today it is my pleasure to Welcome author
Samantha Chase
to HJ!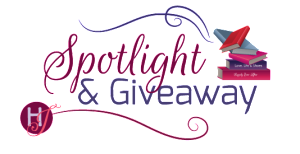 Hi Samantha and welcome to HJ! We're so excited to chat with you about your new release, One More Promise!
Please share your favorite scene from One More Promise: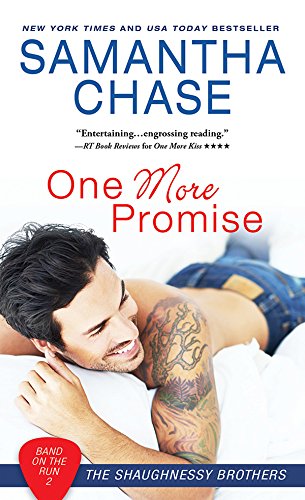 Thank you so much for having me here today! ONE MORE PROMISE was probably one of my favorite books to write because Dylan and Paige are so completely opposite that I was able to have a lot of fun with them in so many scenes. Picture a rock star – tall, lanky, wearing leather and tattooed, going up against a rather petite, bookish, nerdy-hipster girl who works in the corporate world and always in the background.

Pretty opposite, right?

One of my favorite scenes from ONE MORE PROMISE is when Paige and Dylan first start working together. She's still not convinced that he's the right fit for her literacy campaign, but her sister took over and chose him so now she's stuck with him. On the flip side, Dylan is more than a little annoyed that essentially Paige's position is not to 'babysit' him and make sure he doesn't screw up. He's already developed a habit of poking fun at her because she's a little uptight and…well…here's where things kind of hit the fan:

Unable to help herself, she muttered a curse and flung the paper aside.
"Problem?" Dylan asked with mild amusement.
Earlier, she had felt comfortable unleashing while Daisy was here—and for some reason, she felt that same ease with Dylan. Jumping up from her chair, Paige let loose.
"Like it's not enough that I did all the groundwork for this project, but I then get pushed aside for my sister, so she can take over, and then she still won't do any of the work! Now I have to write all the scripts for the people she chose! I had all of that done for the people—the authors—I wanted to have participate. Now I have to find out who else she went and contacted and figure out how to write up what they need to say! And that's on top of babysitting you!"
"Hey!" he cried, coming to his feet.
"Oh, knock it off," she snapped. "You were the one who wanted in on this so flipping bad. You thought you'd be cute and poke at me on Friday to get a place in this whole thing. Well, now you do! And this is what goes with it! So if you want to bail, there's the door!"
Wow, did it feel good to get that off her chest.
Her breath was ragged and her heart was hammering in her chest, and when she looked at the shocked expression on Dylan's face, she smiled.
Then started to laugh.
His expression went from shocked to annoyed in the blink of an eye. "You think this is funny?"
That made her laugh harder.
"There is nothing funny about this," he said firmly. "I think you've gone completely mental." He waved her off and went to walk around the desk, but Paige called out to him. Dylan turned and looked at her.
"I'm sorry, but… Oh God! You have no idea how much I needed to do that," she said, with a sigh of relief. "A little while ago, I wanted to punch something, but I think this was just as effective."
"Yeah, you've gone mental," he said, shaking his head. "This isn't going to work." With a determined stride, he made his way to the door.
"Wait!" Paige called out, racing around the desk to block him from leaving. "Don't…just… You can't leave."
"But you just said—"
"I know what I said, but it was in the heat of the moment." When she saw she had his full attention, she went on. "I want you to be a part of this project, Dylan."
"Why? So you can have a part in it that isn't fetching coffee? Because from the way this whole thing sounds, it would be the next step down for you." With another rake through his hair, he let out a frustrated huff. "Look, it was obvious from the get-go you didn't want me for this, so I'm giving you an out. Who knows? With me gone, maybe your sister will do right by you. Or maybe you'll get to take on some different campaign. I think it's for the best if we let this go."
"No," she said firmly, crossing her arms across her chest.
"Excuse me?" he asked with a slight smirk.
"You heard me. No," she repeated. Paige realized how ridiculous she must have looked. Dylan was almost a foot taller than her, and here she was attempting not only to block his path, but to stand up to him as well.
His only response was to arch a dark brow at her.
"I know it seems crazy that I'm suddenly asking you to stay, but I think we can help each other."
No response.
"You'll get to take care of your…community service."
"It's not just about that!" he snapped irritably.
"No, no…I know. I know. Sorry," she said quickly. "But it is a contributing factor that we can't simply ignore, correct?"
He gave a curt nod.
"Okay. So we'll deal with it and you'll also get a chance to show everyone how you don't need a handler." She was careful not to use the term babysitter again. "By the time this is done, you'll be well on your way to showing the world that you're a changed man."
Dylan studied her intently for a moment. "And what do you get out of this? I mean, you're seriously pissed about how this has all turned out and the role you've been relegated to. So what's in it for you?"
Good question.
"The people at Literacy Now are friends of mine." Or at least Paige had thought they were. "And no matter what, I want this campaign to be a success. And even though my role has been…diminished, it doesn't mean I'm not going to work hard to see that everything runs smoothly and to help out wherever I can."
For a long moment, Dylan said nothing. Then he crossed his arms over his chest and leaned down toward her. "I'll agree under one condition."
Anything—at that moment, she would have agreed to anything but didn't want to come off as desperate. "Okay," she said with a calmness she wasn't quite feeling.
"I want you to admit—right here, right now—that you're pissed, and if given a chance, the person you'd punch is your sister."
Paige took a step back as her eyes went wide. "I don't see where that has anything to do with…well…anything!"
He shrugged.
"Why? Why would you want me to say that?"
"Because it's the truth. You know it. I know it. And I need to know that you're going to be honest with me and not blow smoke up my ass because you think it's your job to play nice all the time."
"I can assure you I've never blown smoke up anyone's…well…you know."
"Say ass."
Paige rolled her eyes. "Seriously? This is getting ridiculous."
He shrugged again.
When she realized he wasn't going to budge on this, her shoulders sagged with defeat. "Fine. I'm pissed. I'm beyond pissed. And if she were here right now, even though I wouldn't do it, I would fantasize about punching Ariel for taking this campaign away from me." Straightening, she did her best to strike a defiant pose. "Happy?"
"Almost. You missed one."
It was the smirk that got her—got her riled up and had her refusing to step away from the challenge.
"Ass," she said, doing her best not to smirk at him. "I've never blown smoke up anyone's ass. There. Can we move on now?"
His smirk grew into a full-blown smile and Paige had to stop herself from swooning.
The man had a killer smile—dimples and everything.
Dylan held out a hand to hers to seal the deal. "I believe we can."

Excerpt. © Reprinted by permission. All rights reserved.
Thanks for blogging at HJ!
Giveaway:

Print copy of One More Promise (Shaughnessy Brothers: Band on the Run #2) by Samantha Chase
To enter Giveaway: Please complete the Rafflecopter form and Post a comment to this Q:

Celebrity endorsements: Do they make you want to buy a product or support a cause more, less or makes no difference? Discuss.
Book Info:
Dylan Anders is making amends
…to his family
…to the public
…to the woman who just walked into his life
Paige Walters must learn to forgive
…her busy father
…her bossy sister
…and the wonderful man she horribly misjudged
Ambitious Paige Walters is ecstatic when she's hired to recruit musicians for a literacy campaign—it's her chance to prove she's got the chops to make it in the family business. When Dylan steps in, she immediately dislikes him and vows not to let the fallen idol screw it up. But as the work brings Paige and Dylan closer together, their attraction grows…and so do their challenges…
Buy: https://www.chasing-romance.com/one-more-promise


Meet the Author: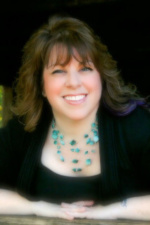 Samantha Chase is a New York Times and USA Today bestseller of contemporary romance. She released her debut novel in 2011 and currently has more than forty titles under her belt! When she's not working on a new story, she spends her time reading romances, playing way too many games of Scrabble or Solitaire on Facebook, wearing a tiara while playing with her sassy pug Maylene…oh, and spending time with her husband of 25 years and their two sons in North Carolina.