Today it is my pleasure to Welcome author
Robin Bielman
to HJ!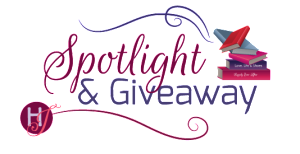 Hi Robin and welcome to HJ! We're so excited to chat with you about your new release, One Night of Risk (Take A Risk Bundle)!

Hi Sara and HJ readers! Thank you for having me, Sara. I'm so happy to be here today!

Please summarize the book for the readers here: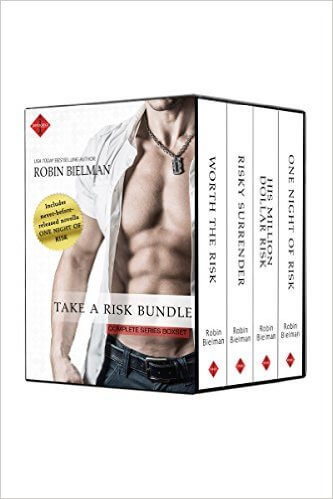 One Night of Risk is the fourth and final novella in my Take A Risk series, and a bonus to the newly bundled boxed set. Each book is a stand alone, but connected by my heritage protection heroes. Guys who are passionate about the environment and preserving history, and love adventure. Falling in love isn't on their radar, but my heroines trip them up…big time.
One Night of Risk is Clay Doherty's story. He's a former Navy SEAL, now security expert, on a work vacation in Kauai when he comes face to face with the only woman he's ever loved. Malia Davis is on the island to retrieve a piece of crystal she believes has healing properties to help her sick mom. She and Clay haven't seen each other in ten years, but the undeniable attraction and unresolved feelings are still there. Clay broke Malia's heart and she wants nothing to do with him. But her heart and her head at odds, and she can't keep her distance. When Clay learns she's after crystal on the site of the sacred, and off-limits historic temple he's safeguarding against a criminal threat, he'll do whatever it takes to protect her, starting with keeping her off the property. A move that keeps them in close contact and has them spending their days and nights together. But when all is said and done, it's Malia's turn to run.

Please share the opening lines of this book:
Malia Davis didn't break rules, but desperation made a girl fly in the face of right and wrong. "Please be in this spot," she whispered to the sacred ground beneath her knees. "If you make this easy, you'll be prolonging a life, I know you will."
Please share a few Fun facts about this book…
Kauai is one of my favorite places and I've been wanting to set a book there, so this story super fun to write.
This is totally bizarre – while writing this book there's a scene where my hero and heroine watch old movies. One of them is Some Like It Hot and my hero tells my heroine that Marilyn Monroe has got nothing on her. Not ten minutes after typing "Marilyn Monroe" in my word doc, I get notice that I have a new follower on Twitter – Marilyn Monroe. I freaked out. Talk about random and weird cosmic timing! Unfortunately, she no longer follows me. Not sure what that says. 🙂
I was in serious want of a Lava Flow while I wrote this book. Lava Flows are really yummy tropical drinks that I thought I could only get in Hawaii. I was wrong! They have them at Islands Restaurant here in Southern California. Not quite as tasty, but still delish.
At the end of this book is an Epilogue and I bring all my characters back for one big HEA!
If your book was optioned for a movie, what scene would you use for the audition of the main characters and why?
Hmm… let's go with shirtless Clay. Need I explain more? 😉 This is from the scene where he and Malia meet again for the first time.
Malia leaned the bike against the side of the house and walked to the sliding French door she'd left unlocked. She dumped her backpack on the floor of the laundry room, put her shovel in the sink, and quickly washed her hands. Then she stepped over the suitcase she'd dropped off earlier and headed toward the kitchen for a glass of water.

As she strode into the open, airy room, her breath caught. Tanned skin. Muscled biceps. Dark unruly hair. Wearing nothing but a pair of low-slung board shorts.

It couldn't be.

He turned from the counter at the squeak she made and her knees almost gave out. Their gazes collided. She hadn't seen him in ten years, but there was no mistaking the gorgeously masculine man in front of her. He'd stolen her heart and then he'd broken it.

"Shit," he said.

Not the first words a girl wanted to hear out of the mouth of the only man she'd ever loved. If they hadn't been standing in her home, she would have turned around and offered him nothing but her back as she slammed the door on her way out. Instead she said, "Hello, Clay."
What do you want people to take away from reading this book?
That standing up for what you believe in makes love stronger, and also that believing in each other garners the greatest gifts. I also hope readers have a smile on their face.
What are you currently working on? What other releases do you have planned for 2015?
I'm currently working on the next book in my Kisses in the Sand series. It's my first best friends to lovers story and it's proving challenging and fun. It's releasing next year.

Thanks for blogging at HJ!
Giveaway:

$5 Amazon gift card and 1 signed print copy of Her Accidental Boyfriend (US Only)
To enter Giveaway: Please complete the Rafflecopter form and Post a comment to this Q:

The heroes in my Take A Risk series love adventure and traveling. If you could go anywhere, where would it be?
Excerpt from One Night of Risk (Take A Risk Bundle):
That voice.
That face.
Clay Doherty had dreamed about both—and a hell of a lot more—too many times to count. Malia might be older now, but he recognized her unmatched beauty immediately.
He also knew if he didn't drag his gaze away from her exquisite dark eyes and tend to the cut he'd just given himself, he'd bleed all over the countertop. "Give me a minute."
She hurried to his side. "You're bleeding."
"Hence the 'shit.'" Their fingers grazed as they both reached for a paper towel at the same time. She pulled her hand back, stepped away, and wrapped her arms around herself. He sensed her struggle—she didn't owe him any help, that was for damn sure, but it went against her nature not to give assistance.
He applied pressure to his finger, far too aware of the woman standing beside him. She smelled like a breath of fresh air. Light, floral, exactly how he remembered.
"I thought the 'shit' was directed at me." She unfolded her arms and almost reached for his injured hand. Almost.
"It's been ten years and you think the first word I'd say to you is 'shit'?"
"It's the first word that popped into my head." Hands at her sides, she leaned against the counter, a small measure of ease relaxing her shoulders.
"Liar."
She looked up at him. His body tightened, his heart beat a little faster. He stared down at gorgeous mahogany eyes that had once drawn him in like nothing else, and still did by the way heat licked at the back of his neck. "You forget how easily I can read you?"
"That was a long time ago," she said, her jaw tight.
He was even better at it now. Getting into people's heads. During his years as a Navy SEAL, he'd learned how to decipher expressions without error, and the look on Malia's face when she'd first laid eyes on him shouted surprise, yes. But also pleasure.
"And I remember every second of it."
She took a shaky breath and her tongue darted out to lick her lips. He gulped, felt a tug in his stomach. Her dark hair was pulled back into a ponytail, but wayward strands fell around a face that could stop traffic. Smooth, tanned skin, high cheekbones, perfect little nose, heart-shaped mouth. She'd gotten more beautiful, more sexy, and just like that, all the years apart disappeared and he wanted to pull her into his arms.
Excerpt. © Reprinted by permission. All rights reserved.

Book Info:
The Take a Risk bundle by USA Today best selling author Robin Bielman includes three of her popular Take a Risk novellas plus an additional, never-before-published novella, One Night of Risk.
Worth the Risk
Their love was ancient history…until their paths crossed again.
Samantha Bennett put Dean Malloy out of her mind five years ago, when he broke her heart after a summer fling. But now he's back in her life, and ready to steal a heritage protection contract that could make or break her career–if he doesn't steal her heart first. Samantha's vowed to hate him, but it's more than anger heating the competition between them.
With sparks flying across the conference table and sizzling in every touch, Dean proposes a weekend liaison. Anything to have Sam again–anything to get her out of his system. But the unresolved feelings between them complicate their personal and professional lives, and one wild weekend could turn into a disaster that would destroy the one job that means more to Samantha than anything.
Risky Surrender
She'll search for treasure but steal his heart.
Lucy Davenport made a promise to her father and husband right before they died, and she's vowed to keep it any cost. But when she draws unwanted attention to her secret plans, she's forced to risk everything she's kept guarded. Because the man standing in her way threatens not only her goal but the walls she's carefully constructed around her heart.
Keats McCall is an environmental preservationist navigating the globe on behalf of heritage protection. When he catches Lucy at his latest project, he suspects she's up to no good. She's secretive, sexy as hell–and has trouble written all over her. He devises a plan to keep her close so he can watch her. But what he isn't prepared for is just how close he wants to get.
His Million-Dollar Risk
Determined to make his latest preservation project on Route 66 a success, Connor Gibson will take any good press he can get–even if it means spending a week with a reporter. And even if it's one from a publication he has good reason to hate. Connor certainly isn't expecting a spontaneous and undeniably attractive blonde who makes him seriously hot for the press…
Charlize Beckett is in deeeep trouble. This is her one chance to prove to her publisher dad that she's a serious journalist, even if she has to pretend she's someone else. Worse, is trying to maintain any objectivity with the way too charming Connor. She can't help but get into all kinds of sexy trouble with him. But by going off the record, Charlie is putting both her reputation and her heart on the line…
One Night of Risk
It's good girl Malia Davis's turn to be bad. Very bad. Malia has returned to Kauai to retrieve a piece of crystal her sick mother believes has healing properties. Malia thinks her only problem is accessing the "closed to the public" temple where the crystal is buried. She's wrong. She has an even bigger problem—the guy who broke her heart ten years ago. The guy she hates…and still wants oh-so-badly.
A former Navy SEAL, security expert Clay Doherty is investigating the thefts at the temple. Malia's presence and the undeniable chemistry between them complicate matters. Certain that Malia is up to something, Clay will do whatever it takes to protect her…even if it means losing her for good.
Book Links:

Meet the Author: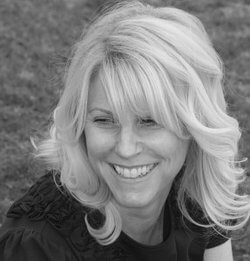 When not attached to her laptop, USA Today Bestselling Author and RITA Finalist, Robin Bielman loves to read, take hikes with her hubby, and frequent coffee shops. A California girl, the beach is her favorite place for fun, relaxation, and inspiration.
She loves to go on adventures and has skydived, scuba dived, parasailed, gotten lost in the wilderness (and only suffered a gazillion bug bites for it) hiked to amazing waterfalls, and swam with dolphins. In her spare time she also tries to put her treadmill to good use while watching her favorite TV shows, indulges her sweet tooth, and plays a mean game of sock tug of war with her cute, but sometimes naughty dog, Harry.
Writing is a dream come true, and she still pinches herself to be sure it's real. She lives in Southern California with her high school sweetheart husband and younger of two sons. Her oldest is out in the real world and she couldn't be prouder. She loves to connect with readers. Get the scoop on Robin, her books, and sign up for her newsletter on her website at http://robinbielman.com
Website | Facebook | Twitter |