Today it is my pleasure to Welcome SA Today bestselling author
Melinda Curtis
to HJ!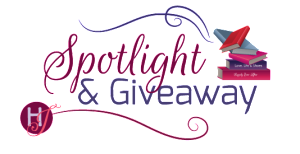 Hi Melinda and welcome to HJ! We're so excited to chat with you about your new release, One Perfect Year!

Hello from the depths of my writing cave!

Please summarize the book for the readers here: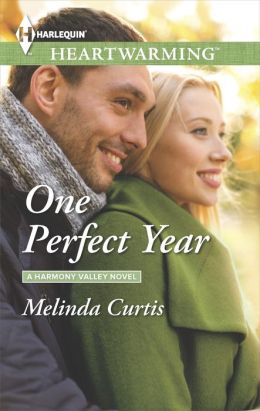 Gage Jamero considered himself "a man of science". And then Shelby walked into his high school science class and POW! Gage fell in love. But while he was analyzing his feelings, his best friend made a move on Shelby and Gage's opportunity was lost. Now, years later, Gage has to decide between accepting an offer to be a race horse vet in Kentucky and staying with Shelby in small town Harmony Valley treating house pets.

Please share the opening lines of this book:
SHELBY HAWKLEY KNEW what it was like to go from fulfilled and happy to broken and sad, knew how fast it could happen, knew how it came at you from your blindside.
It could happen in a blink. It could stop your breath. It could break your heart.
It being disaster. It changing her life forever.
Please share a few Random facts about this book…
The rescued St. Bernard is based on my son's rescued St. Bernard.
The way Doc walks is based on how my 88 year-old dad walks – like he's either been riding a horse too long or has been drinking too long or both. He walks, he rocks, he rolls. Looks like he'd fall at any time.
This story has been percolating in my head for several years, but Mae (the owner of the bridal shop) walked into my head a few weeks into the story and didn't want to leave. She is a savant when it comes to matching the perfect dress with a woman or the perfect man!
Please tell us a little about the characters in your book. As you wrote your protagonist was there anything about them that surprised you?
My characters always have a surprise in store for me. This time the surprises were more likely to come from the supporting cast – Doc and Mae. I love my elderly characters in this series. I think they often come from my elderly parents – who can still surprise me with their own witty, snarky dialogue and their personal experiences.

What, in your mind, distinguishes this book from other books out there in the same genre?
"Sweet romance" spans the spectrum from deep and angsty to lighter. I tend to push the limits a bit toward lighter, romantic comedy with my Harmony Valley series. And yet, with love and dreams on the line, I still deliver those Kleenex moments. Okay, you might not always cry, but I do!

The First kiss…
The first kiss in this book is created by an overly enthusiastic St. Bernard – more than that, I cannot say.

Did any scene have you crying or laughing (or blushing) while writing it?
I enjoy having my characters banter back and forth. Here's a passage where my h/h first see each other after years of silence:
Gage stopped and brought out the heavy artillery—his smile. "Did somebody call for a grape picker?"
Without missing a beat, Shelby put her hands on her hips. "You didn't answer any of my messages."
He shook his head. The crowd of volunteers watched silently, as if this was enthralling cinema.
"You didn't reply to any of my texts or emails either."
His smile dimmed.
"You un-friended me on Facebook."
If your book was optioned for a movie, what scene would you use for the audition of the main characters?
I think there are subtleties in re-establishing a friendship that this scene might capture:
With a hand on her bedroom doorknob, Shelby glanced over her shoulder at a retreating Gage, and gasped. "What happened to you?"
The lower half of his back was like an impressionistic painting in purplish red and black. It wasn't normal. She'd seen Gage's bare torso many times before. Their raft had drifted into brambles once. Gage got the worst of it. Shelby had removed the thorns and cleaned out his wounds.
Shelby rushed toward him. "Why didn't you tell me you'd been injured? You shouldn't have been harvesting last night."
Gage put his discolored back to the wall. Clutching the towel with one hand, he held her off with the other. "It's nothing. I got a little love tap from a mare."
"Let me see." She reached out.
He drew back. "Don't worry, Shelby. It happened days ago. It's just a hazard of the job."
Disaster seemed to be lurking everywhere. "This isn't like a mosquito biting a gardener." Shelby's voice was near hysteria. And yet, she felt as if the world was spinning downward. "A kick like that could paralyze you." Fear gripped her throat, making further speech impossible.
What if she lost Gage, too?
Her vision blurred around the edges, tunneling to Gage's bare, muscular chest.,
"Shelby!" Gage's voice sounded far away.
And in that faraway place, Shelby dreamed of Gage's lips pressed to her forehead, of him tenderly whispering her name.
If you could have given your characters one piece of advice before the opening pages of the book, what would it be and why?
Don't take yourself so seriously, because no one else in the book will.

What are you currently working on? What other releases do you have planned for 2015?
One Perfect Year is Book #4 in the Harmony Valley series – although each book stands alone because I hate it when you have to read one before another to understand the story AND I hate it when characters make unnecessary cameos in subsequent books.
Book #5: Time for Love, August
Book #6: Time in a Bottle, December

Thanks for blogging at HJ!
Giveaway:

One commenter will be chosen to win an ecopy of any book in my backlist.
To enter Giveaway: Please complete the Rafflecopter form and Post a comment to this Q:

If you could turn back the clock, what year of your life would you relive?
Excerpt
The day he met Shelby, she'd stumbled into his high school science class during his senior year. He'd felt as if he'd been sucker punched. Unbelievably, he, who'd always relied on proof and facts, had fallen in love at first sight. How else could he describe how discombobulated he felt just seeing Shelby? But while he'd over-analyzed those strange, new feelings, Nick, who'd never hesitated in his too-short life, acted right after Gage introduced them.

Once Gage discovered his feelings for Shelby were substantial and real, it was too late. He'd fallen for his lab partner, and she'd fallen for his best friend. And his feelings hadn't waned. Not at their high school and college graduations. Not at the engagement party. Not at the wedding. Not at the funeral.

He'd never acted on his impulses. And tonight would be no different.

"Gage?" Shelby's voice. So unsure.

He closed the distance between them slowly. The slower he approached the longer he had to take note of her features. That no-nonsense, short blond hair beneath a yellow knit cap. That slender figure bundled against the late October chill. That tentative look in her eyes.

He was the reason for that look, while she was the reason his pulse kicked up a notch.

He stopped and brought out the heavy artillery—his smile. "Did somebody call for a grape picker?"

Without missing a beat, she put her hands on her hips. "You didn't answer any of my messages."

He shook his head. The crowd of volunteers watched silently, as if this was enthralling cinema.

"You didn't reply to any of my texts or emails either."

His smile dimmed.

"You un-friended me on Facebook."

The crowd gasped. A few chuckled.

"I shut down my Facebook page," he told her, and the crowd. There, at least that was a defendable excuse.

"And your phone?"

Don't do this to me, Shel.

He'd never admitted to anyone that he was supposed to have been with Nick the day he died. The secret ate away at him. It probably always would.

"Gage?" Her vulnerability was strong enough to slip past his guard.

"I couldn't." The words were wrenched out of him.

She made a sound that was half disapproving huff-half sob and ran toward him, practically tripping over her own two feet. He couldn't say later if he'd met her halfway, couldn't remember much beyond her arms coming around him, pressing against the hoofprint contusion near his spine. But the hug…the hug was worth every pang in his bruised and sore back. She held Gage as if he was a precious gift she never wanted to lose.

For a moment, Gage drew Shelby close, inhaling the intoxicating scent of her hair, imagining what life would be like if she were his: No -over-analyzing. No careful responses. No distance.

Like there was a chance of that happening.

The power of his emotions made him realize coming home was a good thing. He'd needed to see Shelby again, if only to say goodbye to her once and for all.
Book Info:
He's coming up on her blind side
How can Shelby Hawkley forgive Gage Jamero for bailing on her when she needed him most? He and her husband, Nick, were the best part of her life. Now her former best friend is back, shaking up the widowed wine harvester's world. The safest bet is to protect herself. Except Gage is awakening feelings that are decidedly unfriend-like.
Shelby is the woman Gage has secretly loved since high school. Starting over—together—could be the best dream he's ever had. If only he can find the courage to say what he should have said all those years ago.
Meet the Author: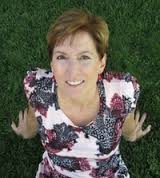 Award winning, USA Today bestseller Melinda Curtis writes the Harmony Valley series of sweet and emotional romances for Harlequin Heartwarming, and the sweet romantic comedy Bridesmaid series. Brenda Novak says: "Season of Change (Harmony Valley) has found a place on my keeper shelf". Melinda also writes independently published, hotter romances as Mel Curtis. Jayne Ann Krentz says of Blue Rules: "Sharp, sassy, modern version of a screwball comedy from Hollywood's Golden Age except a lot hotter."
Website | Facebook | Twitter |