Today it is my pleasure to Welcome author
Carolyn Brown
to HJ!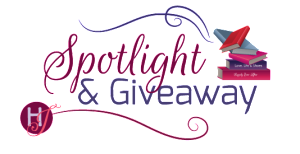 Carolyn Brown's New York Times and USA Today bestselling cowboys prove that love is bigger in Burnt Boot, Texas
Tell us about the book with this fun little challenge using the word, "TEXAS"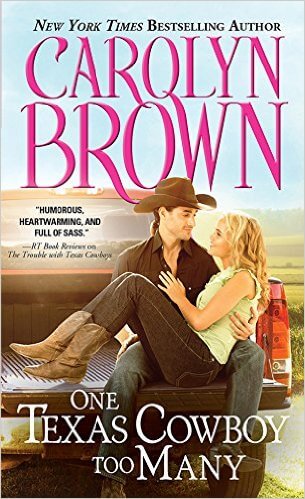 T is for Tanner Gallagher, the other cowboy who wanted to win Leah's heart but it was for all the wrong reasons.
E is for Elimination. Leah had a childhood crush on Tanner Gallagher and now she has to figure out a way to eliminate him from her life because her heart knows he's the wrong cowboy for her.
X is for Rhett O'Donnell because Leah's grandmother has put a big red X on anything to do with Rhett. He is not allowed on River Bend Ranch. Leah can not see him or even talk to him and still have a place inside the Brennan family
A is for Acceptance. Leah and Rhett have to learn to accept each other and not pay a bit of attention to what either party in the feuding family has to say about anything.
S is for "shit storm". Quite literally, because the battle between the feuding families in this book is referred to as the shit storm. On Sundays, they call it the holy shit storm.

Please share your favorite quote from the book:
Oh.My.Goodness. How could I ever pick just one? Can I have please have two if I give back a fun fact about the book? Oh, you are a darlin' to let me have both and keep the fun facts, too!
1. "Only thing worse would be if a Gallagher and a Brennan really fell in love with each other and Mavis or Naomi neither one was behind it. Lord that would be a holy mess."

2. "My heart has known you my whole life, Leah Brennan. I've been waiting for you to show up in person," Rhett answered.
Please share a few Fun facts about this book…
I had such a good time writing The Trouble With Texas Cowboys and the pig war that was such a big part of the feud. In that one I wondered if I'd ever come up with another idea where the hero and heroine had to jump over so many obstacles trying to get to the HEA, that would be as much fun.
When I started to research this book I went looking for information on using dynamite to blow up a septic tank and how much it would take. I found a hilarious video that told me exactly how much to use and what would happen if the Gallaghers used too much.
The whole infrastructure of the feud begins to crumble with this book. Will it tumble to the ground in the final book? Or will there be a Gallagher or a Brennan who is willing to take up the banner and keep it alive.
If your book was optioned for a movie, what scene would you use for the audition of the main characters and why?
I love the scene where they both show up at the Red River with their fishing rods. It's a scene with both the hero and heroine and none of the supporting characters and shows the sparks between them. A little snippet:
In places, the north edge of River Bend property was next to the Red River, so all she had to do was open a gate, drive through it, close it, and then drive right to her favorite spot. That's where the big weeping willow tree was close enough to the water that she could sit under the shade, toss her line out, and wait for a catfish or a bass to bite the bait. That day, she was fishing with chunks of fake crabmeat that Gladys sold down at the general store.
She (Leah) parked a few feet away and carried her cooler in one hand and her rod and reel in the other. When she parted the limbs to slip into the shade, there was Rhett O'Donnell under her shade tree, wearing cutoff jeans with a ragged edge about knee level, old scuffed-up boots, and a tank top that should have been tossed in the ragbag a year ago. Several hooks and lures were stuck into a straw hat that covered his eyes and he was smiling up at her.
She dropped her things a few feet from him and said, "This is my fishin' spot. You need to find another one." She'd go back to the four-wheeler for her tackle box and bait, but first she had to make him move either up and down the river. That shade tree belonged to her.
Rhett pushed his hat to the back of his head. "You're from River Bend, right?"
She nodded.
"If you will notice, ma'am, this willow tree is right below Fiddle Creek property and a good fifty yards from the River Bend property line. And I do not see a Do Not Trespass sign hanging in this tree or a deed to it in your name either. Bein' as how I am a gentleman and I wouldn't mind havin' a fishin' partner this afternoon, I will share this tree with you, but I will not leave it."
God works in mysterious ways, she thought as she whipped around and went back for the rest of her gear.
"They ain't bitin' right now, but that's not to say they won't later on," he said when she set the tackle box down and opened it. "What are you usin' for bait?"
"Fake crabmeat from the general store," she said.
"I'm usin' grasshoppers. There's plenty of them in the jar over there. If you run out of bait, help yourself," he said. "I never pictured you for a fisherman or fisherwoman. Which one is it?"
"Fisher person, I suppose," she said.
She had intended to ignore him completely, not carry on a conversation with him.
"You do much fishin'?" he asked.
"If I don't have papers to grade on Sunday afternoon. There's not many more weekends between now and the time school starts back, so I won't get to fish much more this summer." She bit the inside of her lip to keep from asking him how often he went fishing.
He tipped his hat over his eyes and leaned back against a rock. After several minutes, she wished he'd say something else, anything but sit there with his eyes closed and the fishing rod in his hands. She baited her hook and threw out the line, letting it land downstream from his bobber. Could he really be sleeping? If that were the case, she sure didn't affect him like he did her because there was no way she could sleep that close to him.
She glanced over at him, taking in his muscular calves and the fine, dark hair peeking out from the top of his shirt. If she were as brazen as Betsy Gallagher, she'd have reached across the distance and ran her hand up under his shirt to see if the hair was as soft as it looked.
And you'd bring back a wet hand from all the sweat. Take a look at his face, woman. That's not ice water dripping down his cheeks.
She wiped away the droplets under her nose on the tail of her shirt and braced her back against the trunk of the big willow tree. Was fate trying to tell her to let go of her childish crush on Tanner Gallagher by putting Rhett in her path? She mulled that over as she watched the bobber float down the Red River until her line was taut.
If you could have given your charcters on piece of advice before the opening pages of the book, what would it be and why?
Listen to your hearts more and friends less because that alone will make you happier.
What are you currently working on? What other releases do you have planned for 2016?
I am working on the final book in the Lucky Penny Series right now: Wicked Cowboy Charm which hopefully will see publication in early 2017. But the rest of the 2016 is shaping up like this:
Hot Cowboy Nights, May 31
What Happens in Texas, July
A Cowboy Christmas Miracle, Sept. 6
Merry Cowboy Christmas, Sept. 26
The Lullaby Sky, TBD
And there is a November release that isn't titled just yet.
Thanks for blogging at HJ!
Giveaway:

Print copy of One Texas Cowboy Too Many (Burnt Boot, Texas)
To enter Giveaway: Please complete the Rafflecopter form and Post a comment to this Q:

What makes you take a second look at a cowboy?
Book Info:
She's got too many cowboys on her hands
Leah Brennan has always been the good girl of the Brennan family, groomed to become the matriarch of the clan. When a dark-eyed, tattooed, ponytailed bad boy saunters into her life, Leah knows he's off-limits—but his mesmerizing gaze makes her forget everything she used to think was important. As town-wide tension rises, Leah wonders if love really can conquer all…
And the whole town's taking sides
When Rhett O'Donnell roars into Burnt Boot on a hot July evening, the first thing he sees is a beautiful blonde. She puts a little extra giddy-up in his heartbeat, but when Rhett's desire throws him into the middle of a love triangle and a hundred-year-old feud, he realizes that winning his cowgirl's heart will be a lot more complicated than he thought. Buy Links:
Amazon: http://amzn.to/1PROYrn
Apple: http://apple.co/20ZEREK
BAM: http://bit.ly/1o79GsJ
B&N: http://bit.ly/1QwOtzb
Chapters: http://bit.ly/1RwLfkj
Kobo: http://bit.ly/1PRPBkP


Meet the Author: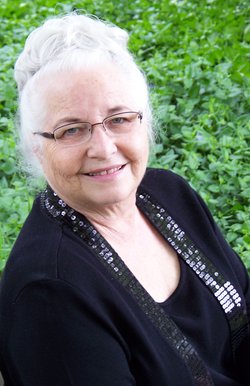 NY Times and USA Today Bestselling author and RITA Finalist, Carolyn Brown, has published more than seventy books. She has written historical single title, historical series, contemporary series and single titles, cowboy romance and women's fiction. These days she is concentrating on her two loves: romantic women's fiction and cowboy romance. She and her husband, a retired English teacher, make their home in southern Oklahoma. They have three grown children and enough grandchildren to keep them young. When she's not writing she likes to spend time in her back yard with her two cats, Boots Randolph Terminator Outlaw and Chester Fat Boy, and watch them protect the yard from vicious critters like field mice, crickets and spiders.
check out her website at www.carolynlbrown.com
Excerpts. © Reprinted by permission. All rights reserved.