Today it is my pleasure to Welcome romance author
Suzanne Brandyn
to HJ!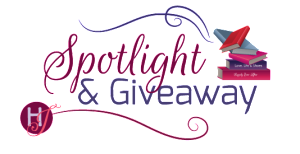 Hi Suzanne and welcome to HJ! We're so excited to chat with you about your new release, Outback Flames!
Please summarize the book for the readers here: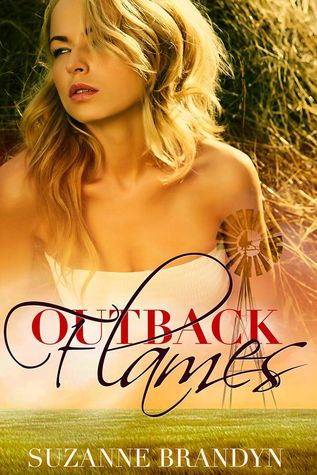 Like most love stories in fiction, there are many obstacles to overcome until that love nurtures and settles into a foreseeable happy ever after.
At thirteen, Zoe Montgomery had lost both parents in a house fire, as well as her memory of that night and her life beforehand. Whisked away by a woman claiming to be her aunt, she insists that Zoe's name is Jennifer Bailey.
When Zoe overhears whispers about a place called Munna, a property named Montagreen, and the name Zoe Montgomery her suspicions increase. Engraved in the bracelet she wears around her wrist is the name Zoe Montgomery. She researches her disturbing concerns. Zoe is determined to find her way out of her living nightmare, and escapes her aunt's lies and abuse to return to Montagreen, to a place she cannot recall. Although returning opens not only her past, it also reveals the devastation her childhood sweetheart suffered the night she disappeared.
Jordan Townsend is shocked when he spots Zoe in town after fifteen years and even more so when she doesn't recognise him. While Jordan is hired to work on the restoration of Montagreen, he hopes within time her memory will return, and they become soul mates as they once were.
After Zoe speaks to the local police, and her parent's solicitor what she discovers overwhelms her. Can she find answers to what happened that night and will she eventually find peace, leave her unexplained guilt behind and recover her memory? Or is there something more sinister to overcome?

Please share the opening line of this book:
The strike of a match can change a life.

Jordan figured he'd doused enough flames in one lifetime without having to extinguish another, although by the looks of things, the early signs were smouldering on the opposite side of the street.

His sister Jade sat at a rustic table, alfresco style, with a woman he'd never met.
Please share a few Fun facts about this book…
The girl on the cover looks so much like one of my friends. She'd pass for her twin.
The swimming hole in the story is based on the dam on one of the properties where I lived. Quite often we'd do down to the dam for a swim.
 I don't know anything at all about six year old boys, yet Outback Flames depicts a small child.
Was there a scene in this book that was harder to write than others?
Lol As above. I'm not familiar with small children, so therefore any scene that has a small child in it, I find difficult to write. A child's dialogue can vary depending upon many factors, and it's a struggle for me to gauge their dialogue. This is where I call upon my writer friends for help. Here's a scene with Luke, the hero's six year old boy.
Luke appeared lost in thought. 'What're you thinking mate?'
'Ah, nothing. I was talking about Mrs Fletcher.'
'Sorry. What were you saying?'
'Well everyone has a wife or girlfriend. Dad, you don't have a wife or a girlfriend. You never have a wife or girlfriend. How come?'
Talk about kill his manhood. He'd had a few women since Michelle's death, but that was when he frequented the city a few times. And those days were long gone. He didn't broadcast his sexual life to the small town of Munna, especially to his sister or his son.
'I'm happy the way we are. Aren't you happy?'
'I sure am Dad. A girl would spoil things anyhow.'
Jordan grinned. 'Sure would.' And he thought of Zoe. God she wouldn't spoil a thing, in fact it'd be the opposite. He pictured running his hands down her arms, kissing those luscious lips a thousand times over, and holding her naked against him. He stifled a moan.
'Dad, Dad. What's the matter?'
Jolted from his temporarily lack of awareness, he turned his gaze toward his son.
'Thinking about the job today. Sorry mate.'
And Luke didn't stop chatting about the girl's birthday party scheduled for that weekend. Jordan usually worked on Saturdays to compensate for the early knock offs during the week. Perhaps Jade would be able to drop him off, as she had already offered to babysit on the Saturdays while he worked on the Montgomery job.
'We need to do some shopping before we head home.'
'More groceries?'
'Yeah more. A hungry animal lives at our house and eats so much.'
'Aw Dad. You eat lots too.'
'Well, two hungry animals that have holla stomachs.' He chuckled, before reversing his vehicle against the kerb in front of the supermarket. He snapped the automatic lock after Luke climbed out.
Jordan stood beside the meat section thinking a good steak on the barbeque was something he and Luke hadn't had for a while. As he selected two T-bone steaks and placed them in the trolley, he glanced up, snagging Zoe in his vision. She headed toward him.
She pulled up with a smile. 'Hi ya'. Doing a little shopping?'
'Yeah. You know what it's like.'
'I'm pretty limited…with…'
Luke skidded to a halt when he spotted Zoe talking to his dad. He held up a book with pink pictures covering the front cover, and glanced from Zoe to his father. 'Look what I've got, look?'
Jordan shook his head. 'I'm not sure mate. I don't know what girls like?'
'Well it's pink, and don't girls like pink?'
'Yeah they do,' Jordan agreed.
'Can I help with something?'
Jordan glanced at Zoe. Luke mimicked his father.
'Well.' He leaned forward over the trolley. 'We need a present for a birthday party. She's a girl.' He grinned.
'Naturally she's a girl.' Zoe smiled at his son.
'Is she your age?'
'No, she's turning six this Saturday. I'm already six.'
'Six. Wow that's getting old.'
Luke puffed out his chest in response.
'I saw a handbag set when I passed the toy section. I think a six-year-old girl would love that. There is also a set of beads with it as well. A necklace I think.'
'Can I go and have another look?'
'Only to the toy section, okay mate.'
Luke tore off as though the party was within minutes.
'He's cute. The reason for knocking off work early I gather. I didn't know you babysat.'
Jordan straightened. 'Luke's my son.'
'Oh, I'm sorry. I thought you were sing… Never mind. Well, I shouldn't be keeping you. Um…your wife is probably wondering where you got to.'
'My wife died six years ago while giving birth to Luke.'
What do you want people to take away from reading this book?
I want readers to feel that they too can overcome adversities, just like my heroine in Outback Flames.
What are you currently working on? What other releases do you have planned for 2015?
I'm currently working on another Rural Romantic Suspense. Although I love all my Outback novels, I love this one. It seems different. In what way I can't say too much at this stage. Hopefully this one will be released in April this year.
I am also re-releasing a Contemporary Rural Romance in June.
Thanks for blogging at HJ!
Giveaway:

Three e-copies of Outback Flames.
To enter Giveaway: Please complete the Rafflecopter form and Post a comment to this Q:

Are you afraid of snakes or spiders? I can't stand spiders, but I can handle a snake. I once sawed through a live brown snake with a kitchen carving knife, while holding it down with the handle of a broom. The snake was about three feet long. It wasn't a nice experience, but I had no other option, and nothing else about to use to kill the damn thing. Lol
Excerpt
The strike of a match can change a life.
Jordan figured he'd doused enough flames in one lifetime without having to extinguish another, although by the looks of things, the early signs were smouldering on the opposite side of the street.
His sister Jade sat at a rustic table, alfresco style, with a woman he'd never met. For some reason he squinted, trying to zero in for a better look, but tore his gaze away hoping he hadn't been spotted.
Curiosity got the better of him, and he took another pleasurable view at long slender legs crossed at the ankles. He shook his head and set his body into escape mode, but as usual, Jade honed in on him before he had time to flee.
'Jordan, Jordan. Over here.' She shot a hand in mid air and waved him over, accompanied by that cheeky grin he'd known all his life. He'd been through this scenario a couple of times now. Her idea of pulling Cupid's love bow was over the top, but he had to admit, she tried hard.
He sucked back a breath, stepped off the kerb and sauntered across the street toward them, praying for a quick getaway. Drawing closer, he regarded the woman under the shadow of his Akubra. A hint of recognition tapped at his senses. His stomach muscles clenched and sweat beaded across his brow.
The woman looked up, snagging him in her line of vision. His heart tripped over a few beats when her cursory glance suggested he was a mere stranger. There wasn't a sign of recognition or something to indicate they had a past together. He felt mighty out of sorts, and turned his attention toward Jade.
'Do you want to join us? I know you can't do without your coffee.'
He found it difficult to articulate his thoughts. The blood in his body thrashed about in his veins. Could he be mistaken?
'This is my brother Jordan…um' Jade glared at the woman sitting opposite her. 'I'm shocked.' She placed an open palm to her chest. 'Here we are chatting like long lost friends, and we haven't even introduced ourselves.' A light chuckle escaped her lips. 'I'm Jade Townsend.' Jade reached across the table and they exchanged a brief handshake.
'I've also only realised.' The woman smiled. 'My name is Zoe Montgomery. I've recently moved here. My family used to live in the area.'
'How nice.'
Jordan didn't know if Zoe had noticed his sister's face pale, and he wondered if she could sense the galloping of his heartbeat.
'I've inherited my parents' property, Montagreen. I'm going to rebuild and I'm looking for a good carpenter…builder.'
'That's fabulous,' Jade said and took a quick gulp of coffee. She cleared her throat. 'Um…Jordan is looking for work. He's a great carpenter.'
Jordan's body temperature upped a few degrees and his mind slipped back to when Zoe was thirteen. Overloaded with memories, his chest tightened. Jade gave him a glance, trying to signal him in sign language and for the life of him, he couldn't figure out what she was going on about. His little sister was in the matchmaking arena once again and she enjoyed every minute of it.
Jade's eyes narrowed, and she shot him a scolding look. 'Jordan. Have you heard anything we've been saying?'
'Yeah. Sorry.' He took off his Akubra, held it in his left hand and angled his body slightly, facing Zoe. 'It's good to meet you, Zoe.'
She smiled the smile he'd treasured for years, forcing cute dimples to indent her cheeks.
Zoe extended her hand and they exchanged a light handshake. He tried to swallow and made the connection brief. Talk about feeling out of sorts. He expected her hand to feel soft but instead, he felt calluses at the base of each finger.
What in the hell had she been up to for the last fifteen years?
'Hi. It's nice to meet you Jordan. So you're looking for work?'
Her green gaze coolly assessed him, and the hairs over his skin prickled with unease.
'Yeah. The more work the better, I always say.' He anchored his boot on the step in front of him.
'I guess you're familiar with what happened at Montagreen?'
'Yeah, we sure are. It was a rough time for a lot of people.'
'I lost everything that night, including my memory. It went up in flames along with the house. I don't remember a single thing or anything else before.'
'No kidding. I'm sorry.'
'Me too Zoe. I don't know what to say.' Jade added, 'I hadn't realised.'
'It's fine. I'm hoping by returning to Munna, to Montagreen, it may jolt my memory. Pick up the pieces.' Zoe's lips thinned.
'I hope it helps as well…um…about building. Jordan's an excellent carpenter. He also helps out on Mum and Dad's cattle station as a jackaroo. He's the best you'll find around these parts,' Jade said.
'Jade does exaggerate. I do a lot. Renovated my parents' place and I've started on my own joint.'
'He could go to the site this afternoon, couldn't you Jordan? Have a look.' Jade made hand signals when she spoke, flapping them about in mid air as though she was in charge.
He almost laughed but bit his tongue.
'Um. Well.'
'He's the best, Zoe.'
Zoe nodded. 'I don't know what needs doing. I haven't been out to Montagreen. Does one this afternoon suit you?'
'I'll be there.'
She finished her coffee, and stood. 'I'm sorry. I do have to go. I have to pop into the solicitor's office, make sure it's all mine before I make a start.'
'I'm sure everything will go your way,' Jade said. 'It was great to um…meet you.'
'I hope we see each other often.'
'You can count on me. There're not many females our age around here. Most of the girls I went to school with hightailed it to the city.'
Zoe smiled. 'Perhaps we can catch up for another coffee. I'm staying in town for a while.'
'That'd be great. Where are you staying?'
'The little motel over there.' She nodded in the direction of a small white weatherboard home with attached motel style rooms. A white fence divided it from the street. 'It's clean and the owners are friendly.'
'Oh, Banners Motel. The people who own it are lovely,' Jade said. 'How about we exchange mobile numbers? Then when you want to go for a coffee or just chat you'll know where to reach me.'
After the women exchanged numbers, Zoe flicked her gaze in Jordan's direction. 'I'll see you at one, Jordan.'
'Sure. See ya'.'
'I hope I haven't put you out too much.'
'Not at all. Mum and Dad live half an hour from your property. I was heading out that way later today anyway.'
'How lovely. I'll see you, then.'
As he watched her leave, his body locked in freeze mode. He couldn't move.
Zoe acted as though their past was just that, a past. He'd never forgotten her, yet it was obvious she'd forgotten him. His gut churned.
'Are you okay, Jordan?'
'Hell, it's Zoe Montgomery.'
'I know…sit down.' Jade tapped the seat beside her and Jordan dropped onto it.
'She came back.' He watched Zoe wander down the street. 'I feel as if I've been kicked in the guts.'
'You look like it too.' Jade hesitated, and stared at her brother.
'Thanks for that.'
'Oh Jordan…I'm sorry.'
'It's okay. I didn't think I'd react that way, this way, like I'm doing now if I ever saw her again.'
'Are you sure you're okay?'
Book Info:
At thirteen, Zoe Montgomery's life changed overnight, the night her family and their property, Montagreen, went up in flames. The incident and her previous memories are wiped from her mind. Whisked away moments later by an unknown aunt, Zoe learns to grow up fast and learns the value of hard work.
Fifteen years later, after overhearing her aunt's whispers about Montagreen, and a girl called Zoe Montgomery, the name on her bracelet, Zoe's suspicions increase. She flees the only life she has ever known, and escapes her aunt's harsh lies and abuse, to return home to find answers and rebuild.
However, returning opens not only the devastation she'd left behind, it reveals the torment her childhood sweetheart suffered which almost destroyed his life.
As Jordan works on the restoration of Montagreen, can they battle their way through a mountain of obstacles and take over where they left off, or is it too late?
Goodreads: http://www.goodreads.com/author/show/3132654.Suzanne_Brandyn
Amazon US: http://www.amazon.com/dp/B00R1M2QCU
Amazon Au: http://www.amazon.com.au/Outback-Flames-Australian-Romantic-Suspense-ebook/dp/B00R1M2QCU
Book Links:

Meet the Author: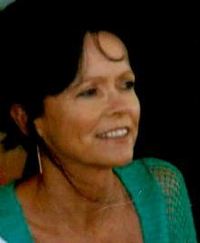 I was born on the edge of the outback in NSW, and from there I pursued life from the hot, red dust of cattle country to our cities and small country towns. I've mustered stock on a horse and a motorbike, spotlighted for foxes and learnt to shoot a rifle, dived the Great Barrier Reef and surrounding islands, speared fish, swam with sharks and dolphins, avoided sea snakes and moray eels, and taken free rides on sea turtles. Australia is such a beautiful country.
Reading and writing have always been a vital part of my life. I'm always reading something, and I'm pretty much always writing, too. I've written contemporary romance, and suspense/thrillers with a touch of romance and I'm currently concentrating on Rural Romantic Suspense, and having the hero on the page more frequently. Whether it be rural or the outback, my novels will most always be set in remote places.
I find all novels a challenge to write, and it's exciting to write about something that's an integral part of our world, love and romance. I love to create strong feisty heroines who know what they want and meet their Mr. Right, whether they initially believe it or not.
Social Media and Buy links.
Website: www.suzannebrandyn.com
Facebook: https://www.facebook.com/SuzanneBrandyn
Twitter: @SuzanneBrandyn