Today it is my pleasure to Welcome author
Vivien Jackson
to HJ!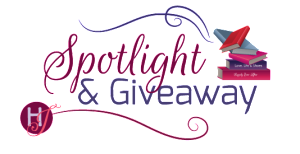 Hi Vivien and welcome to HJ! We're so excited to chat with you about your new release, Perfect Gravity!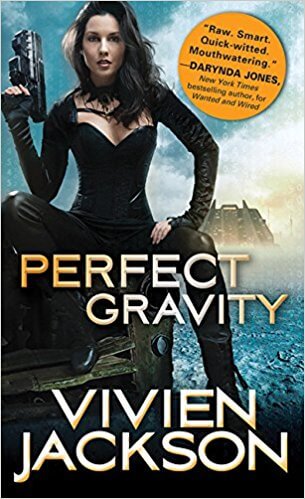 Back in 2013, I took a story class with April Kihlstrom (who pens just lovely Regencies and some writing how-to books and courses, all very recommended). She talked my classmates and me through a series of questions that would help us better develop our ideas. One of those questions was
"People tell themselves stories about how the world works. It's useful to ask ourselves as writers, what stories do we want our readers to challenge about any of these things?"

Now, I'd taken a gazillion (<– technical term) hours of litcrit in college and knew what theme was, but this was a more intimate, soul-pokey sort of question. Moreover, she was asking me to apply it to my story. You know, the story that had a grand total of 2,000 words at that time and no outline or purpose in sight
Well, crud. I had to make something up.
My answer:
"I get frustrated a lot with the strings my culture puts and pulls on me, turning me into a marionette, and I figure most people do. We hate what they do in our name, and we hate the names they call us, and we hate even more that we're powerless to stop any of it, because fighting means breaking, and we don't want to destroy anything. We just want it to be better."
These last couple of years, for various reasons, I've felt powerless. As a woman, as a mom, as a writer, as a citizen, as a human. I've wanted to fight, but I've feared the breaking. So I made a character who fights in ways I can't. Angela doesn't wield a sword or gun—she weaponizes words and stories instead—and at first she takes a beating, lets the world wash over and almost drown her, but then she … well, she gets up. She realizes that she has power, and that love doesn't make her weak. Quite the opposite: Kellen's love makes her unstoppable.

So, although pretty much every scene in Perfect Gravity where Angela is coming into her own is my favorite scene, I really like this one because it's quiet, intimate, her private moment of weakness before she goes full-on badass and forces the world to listen to her words. (That wasn't really a spoiler. I mean honestly, look at the cover and tell me that woman takes crap from anybody, ever.)
He crossed the module toward her. This wasn't a big submarine, and apparently, it hadn't been built with more than one communications officer in mind. Little room, metal, covered floor to ceiling with electronics. There wasn't another chair, so Kellen went to his knees in front of hers.
She couldn't help herself. She reached for him, drew his golden head into her lap, and stroked it until she was halfway to weeping.
The answer to her earlier silent question hovered right there over his bent body. What must I leave behind? If this plan worked, she would have to become something not-her. Something alone and unassailable and made of authority.
Kellen was her weakness, had always been, and if she let the world know he existed, her enemies would use him against her. They would threaten him. They would use him to put her back into her box and make her shut up.
That weakness, the fault in a dragon's scales, the dry spot on Achilles' heel, was love. Love created loss. Love was baggage.
No wonder the mentors had broken them apart. No wonder she must do it again.
"You're trembling like a guilty thing surprised," he said, his voice half-muffled. "Cold?"
"Am I crazy or did you just whip out Wordsworth on me?"
"Definitely crazy, but then, you've always been mad's a hatter."
She smiled. "Loopy as a shoelace."
His hair was fine and soft, even softer than Yoink's fur. She could stroke it all day, every day. This could be her life.
What if they just ran away? Got a unit somewhere, made her digitally dead again, pretended to be the people they should have been, might have been, if no one else had ever intruded on their lives and destinies. Oh, she knew it wasn't real; she knew why they couldn't. In that scenario, the attacks would continue, people would die, and both of them would be eaten from the inside with guilt.
But for half a second, a stolen frozen moment under the ocean and on the edge of uncertainty, she indulged the fantasy. It was pretty amazing.
So amazing she wanted to—needed to—share it. With him.
Turned out she could. Com room, right? She knew how to use one of those. She knew how to merge her thoughts with another person's. Show him her feelings. Let him into her head. And at the same time, closet away everything he oughtn't see there, shhhh.
Emotion casting was totally her wheelhouse.
She swept one hand over the communications board. The bulkhead separating the com module from the rest of the sub lowered slowly. Hissed. Sealed.
"When we were out by the car looking at the ocean in the dark," she told him, making her voice into a lullaby, "I watched you get into your dive kit. I watched your body in the moonlight, and you know what I couldn't stop thinking?"
"That you'd better ought give a man his pride and look away when he's that cold?"
"That somebody with a gift should carve your likeness. And I would put it by my bed and go to sleep every night, enchanted by such beauty. And I would never have a nightmare again."
"Y'know, you can spout poetry till your voice goes, gal, but sayin' a thing, even a real pretty thing, don't make it true."
"I know." Her throat was so thick with tears, she could hardly speak. "I am a fantastic liar, though, and just once, I need to show you my best lie, my myth and fantasy. I need to make you believe. Please let me."
Excerpt. © Reprinted by permission. All rights reserved.


Thanks for blogging at HJ!
Giveaway:

Print copy of Perfect Gravity (Wanted and Wired) by Vivien Jackson (US/Canada)
To enter Giveaway: Please complete the Rafflecopter form and Post a comment to this Q:

Has there ever been a time when a great story helped you overcome a personal struggle? What was the book?
Book Info:
Kellen Hockley usually keeps quiet about his past, but once upon a time he loved a girl named Angela. He hasn't seen her in a decade, but now he has to break the news to her that his team of rogue treasure hunters accidentally killed her husband. He's had better days…
It's not the news that's delivered to Angela Neko that breaks her apart―it's the rumbly, Texas drawl delivering it. She can't believe she's hearing Kellen's voice again. But there's no time for distractions. When Angela's own life is threatened, yielding up all of her lies and secrets, she and Kellen must figure out how to reverse the geopolitical firestorm she lit to save the world, to save Kellen's cat…and just maybe to save each other.
TO BUY: www.books2read.com/u/49Pkwk


Meet the Author:
VIVIEN JACKSON is still waiting for her Hogwarts letter. In the meantime, she writes, mostly fantastical or futuristic or kissing-related stories. When she isn't writing, she's performing a sacred duty nurturing the next generation of Whovian Browncoat Sindarin Jedi gamers, and their little dogs too. With her similarly geeky partner, she lives in Austin, Texas, and watches a lot of football.
Website | Facebook | Twitter | GoodReads |