Today it is my pleasure to welcome RITA® and R*BY award-winning, multi-published author 

Fiona Lowe

to HJ!
Hi Fiona Welcomeback to HJ!
Thanks, Sara. It's lovely to be back again!
If you gave one of your characters an opportunity to speak for themselves, what would they say about you?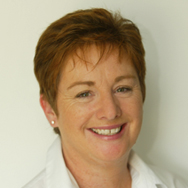 "Fiona?, Oh, she likes things organized and she keeps lists upon lists, she's clean but she's not very tidy!"
What are you currently working on?
I have just finished the third book in the Wedding Fever trilogy, Runaway Groom, which will be out in January 2014. I am about to start a new project, which is so top-secret that I don't even know what it is yet 😉 I am waiting for my muse to cough it up!
What other releases so you have planned for 2013?
My 2013 releases are two single title novels from my Wedding Fever series (Carina Press)
Saved By the Bride Out Now.
Picture Perfect Wedding Out on Monday August 12th
Gold Coast Angels: Bundle of Trouble (A Harlequin Medical Romance) Nov 1st
Where can readers get in touch with you?
LOL, I am pretty much everywhere! My website, Facebook, Twitter and Goodreads.
Please summarize your latest release

Picture Perfect Wedding

(Book 2, Wedding Fever) for the readers here ….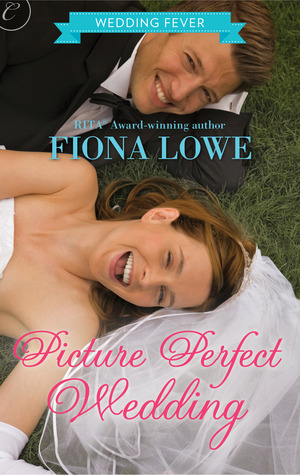 I think the Blurb does it best!
Erin Davis will do whatever it takes to be the photographer for high-end brides. So what if capturing the moments of people's lives means she has no time for her own. Nothing will get between her and the security she craves, not even the gorgeous farmer refusing to let her shoot in his sunflowers.
His family has always been tied to the land, but lately Luke Anderson feels more like he's chained. While he ponders his future, he still has cows to milk and no time to deal with Erin or Bridezillas in his fields. Yet there's something about the sexy city girl he can't say no to. So he says yes: just this once.
With the town in need of a photographer, Erin agrees to spend wedding season in Whitetail. The sparks flying between her and Luke quickly ignite, but just as Erin starts to picture her own happy ending, Luke takes a gamble that could risk it all…
100,000 words
Please introduce your character

Luke Anderson

from your novel

Picture Perfect Wedding t

o HJ readers
Ah, Luke! Luke made me smile and swoon. He's a golden boy, a sexy farmer and he always thought he knew exactly what he wanted out of life. Now he's thirty and he's suddenly not so certain if he wants to take over the family farm. Everything he's loved suddenly seems like a chore. These feelings come with huge ramifications because a farm is a family business and whatever his decision, it affects more than just himself. And just like a lot of us, he is shying away from making a decision and instead amusing himself with a wedding photographer who's just arrived in town.
How would you describe your Character in one sentence?
Sexy with a strong work ethic.
What do you like best about your character? Least? Admire most? Least?
I love his dry sense of humor and his love of animals.
His stubbornness annoys me at times.
Is your character ruled by emotion or logic or some combination thereof?
Luke likes to think he's all about logic but this quarter-life crisis of his has rocked him and made him question many of his beliefs about himself.
Who is your character's Love interest in the book?
Erin Davis is Luke's love interest. She's a wedding photographer from Minneapolis/St. Paul but she grew up in Chicago and Denver and lots of other places.
Was it love at first sight for your character? If not what was the pivotal moment of change?
LOL, no it wasn't love at first sight, not by any stretch of the imagination. In fact Luke thinks Erin has a big nose and is a pain in the butt with a ridiculous excuse of a dog. Luke thinks 'purse dogs" are not really dogs. He has a working dog, a border collie. However, despite what he tells himself, Luke has an irrational attraction to her. He really hates that.
How did your character spend the week just before the story starts?
It's summer on the farm so he's been ridiculously busy cutting hay, milking cows, delivering calves and not getting a lot of sleep.
Thank you for stopping by HJ!
Thanks so much for having me!
Giveaway: 

eBook copy of Picture Perfect Wedding
To enter Giveaway: Please complete the Rafflecopter form and post a comment to this Q: 

Tell me, have you ever made a snap-judgment about someone and been wrong? What made you realize your mistake?
Here's an excerpt from Picture Perfect Wedding in Erin's point of view, a few moments after she's just met Luke. She is geographically-challenged and gets lost standing still so despite reading her map, she's gotten bogged in Luke's pasture.
Utterly stunned, Erin stared at the mud-soaked man in front of her and died a thousand deaths. She'd just knocked the one man she needed to make a favorable impression on into a pile of mud and manure. Then she'd lain on top of him like a dog in heat. Her cheeks burned hot and her breasts tingled at the memory of being pressed against his rock-solid chest and caressed by the faint but firm beat of his heart.
God, he'd felt good. Amazing. Solid. She'd clutched his arms but her fingers had barely dented the firm muscles that lay under all that golden skin. Still, no matter how gorgeous, he was a stranger and she didn't make a habit of lying on top of men she didn't know. She couldn't quite work out why she hadn't scrambled off him the moment they'd hit the ground.
Because this is as close as you've been to a real, live man in far too long.
Well, yes, there was that. To her acute embarrassment, a moment before he'd summarily rolled her off him, he'd given her a look that said, totally inappropriate behavior. He knew she'd lingered. Why, oh why, was this man Connie's obstreperous farmer? It wasn't fair that he hadn't given her a single clue to his occupation. After all, where was the flannel shirt? The farm supplies baseball cap? A man in his fifties?
Nothing about Luke Anderson said farmer or even hinted at the profession. In fact, everything said, cover model for Calvin Klein. Messy-cut, sun-kissed blond hair glinted in the sunshine and his cheeks had matching dark gold stubble. His square, broad shoulders supported a royal-blue cutoff shirt which did nothing to hide solid and tantalizingly rounded biceps, and butt-hugging straight-leg jeans lay against narrow hips and a washboard-flat stomach. He was, without a doubt, one of the most handsome men she'd ever seen.
Piercing blue eyes now tinged with shards of ice burned her. "Get that thing of yours under control."
Maggie-May had released his leg but she was now hunkered down facing off the much bigger border collie. Even though Erin knew it was her dog that had caused this mess, she took umbrage at Mr. Luke Anderson calling her precious a thing. "That thing is a dog, thank you very much."
He scowled at her and his skin tightened over prominent cheekbones, making his previously handsome face suddenly stark and hard. "No." He pointed to the Border collie he'd called Mac. "That's a dog. Yours is just a damn nuisance."
"Look, I'm really sorry she tried to bite you but she was just protecting me."
In one fluid movement he rose to his feet and well over six feet of pure, unadulterated maleness stared down at her. A sweep of heat rushed through her, darting directly to the apex of her thighs, making it glow deliciously hot. It hadn't done that in a very long time and she fought hard not to press her legs together and gulp at all that gorgeousness.
Incredulity crawled across chiseled cheeks. "Protecting you from what exactly?"
This time she swallowed and said quietly, "You."
"Me?" His arms flew out in front of him. "What the hell did I do?"
Maggie-May growled and moved toward him. Erin grabbed her diamante-studded collar and tucked the wriggling and barking dog firmly under her arm. "You got a bit close to me at the car."
His jaw tightened and then indecently long eyelashes—the length and thickness women paid a lot of money to have created for them—brushed against his cheeks for an instant before he hooked his gaze to hers and seemed to take in a deep breath. "I apologize for invading your personal space."
Anytime, the frustrated woman inside her called out loudly. Erin instantly stomped on her inner slut and nodded her acceptance of his terse apology, which really didn't sound much like one at all. Taciturn and brusque. Hmm, he was a farmer after all.
Picture Perfect Wedding is available now at All Romance Books, ($1.99!!) a saving of $2 or you can grab it at Kindle, Carina Press, Nook, iBooks, Kobo, Sony and where all eBooks are sold!
For more weddings in Whitetail, check out Saved by the Bride, available now!
Fiona Lowe is a RITA® and R*BY award-winning, multi-published author with Harlequin and Carina Press. Whether her books are set in outback Australia or in the mid-west of the USA, they feature small towns with big hearts, and warm, likeable characters that make you fall in love. When she's not writing stories, she's a weekend wife, mother of two 'ginger' teenage boys, guardian of 80 rose bushes and often found collapsed on the couch with wine. You can find her at her website, facebook, Twitter and Goodreads.