Today it is my pleasure to Welcome USA Today bestselling author
Melanie Milburne
to HJ!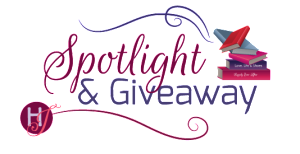 Hi Melanie, welcome 🙂
If you were written about in the newspaper, on the front page what would the headline say? Why?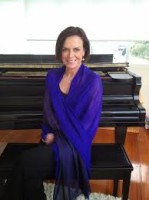 I was on the front page of our newspaper in Hobart when I won the RBY a few years back. It was kind of cool being described as Tasmania's Queen of Romance. I felt like a queen for about five minutes until the real world snapped back in place. LOL
Would you rather…have 3 wishes in 10 years or 1 wish today? Why?
This is like one of those psychological experiments where they measure kids' ability to delay gratification. I want to say three wishes in ten years but who knows where I'll be in ten years? But then, if I only have one wish I might not be able to help all the people I'd like to help now. Argh! This is too hard! What about if I have one and a half wishes now and the other one and a half in ten years? ☺
Let's talk about your newest release: Playboy's Lesson
If you had to summarize the book for the readers here
Scandal magnet Lucca Chatsfield has been exiled to a royal principality to " help" with the planning of uptight and starchy Princess Charlotte's sister's wedding. Lucca has no intention of doing anything that resembles work. HIs plan is to lie on the beach and have his grapes peeled for him. Lottie is determined to get rid of the crass interloper who is threatening to disrupt her carefully laid plans. But there is something about the wickedly sexy Lucca Chatsfield that proves a little too tempting, especially when she uncovers a side to him no press camera has ever seen…
Please tell us about the characters in your book?
Lucca Chatsfield is a notorious bad boy who courts scandal wherever he goes.
Lottie is a royal princess, a prickly and uptight spare heir who has trouble finding her place in the world.
As you wrote your protagonist was there anything about them that surprised you?
Because this book is part of a continuity series the characters weren't mine but were assigned to me with a list of characteristics and a story outline. But what always surprises me about continuities (and indeed all stories, really) is that the characters develop and/or reveal things about themselves as I write. The first thing I found about Princess Charlotte was she insisted on being called Lottie and that she'd had a horrible experience in her late teens that had made her very uptight and prickly. The thing that leapt out at me about Lucca was he had an amazing talent for painting miniatures that he was keeping secret.
What scene did you most enjoy writing? Why?
I enjoyed writing the scene where Lucca is "helping" Lottie choose her sister's lingerie for the wedding night.
'How about this? Lucca held up a black lace corset with red bows and leather lacing.
It's not very bridal,' Lottie said with a note of reproach.
'Not for Madeleine,' he said. 'For you.'
'Me?' Her voice squeaked in horror. ' I would never wear something like that.'
'I reckon you'd look smoking hot in it.' His eyes danced with mischief. 'Why don't you try it on?'
'I will do no such thing.' She turned and picked up the first thing her hand touched and then blushed to the roots of her hair when she realised what it was. She dropped the skimpy scrap of lace as if it were a tarantula.
Wow, now we're talking,' Lucca said as he picked them up again and dangled them from one of his fingers. 'Crotchless panties. A bridegroom's wet dream.'
What scene was the hardest to write? Why?
The scene where Lucca and Lottie are coming back to the Chatsfield Monte Carlo… Lottie pushes Lucca to the point where he snaps. No one has ever been able to do that to him before.
She stopped walking to look at him. 'Wouldn't you rather be known as something other than a salacious scandal magnet?'
'Wouldn't you rather be known as something other than a prudish goody-two-shoes who doesn't know the first thing about having fun?' he countered.
The mockery in his gaze stung her pride more than she expected it to. More than she wanted it to. Her entire body stiffened, like a porcupine extending its needles in self-protection. 'I'm not a prude.'
'Yes you are. And a coward. You got burned once so you've locked yourself away up in your princess tower where no one can reach you.' His mouth lifted in a cynical, teasing curve. 'You're scared. That's why you hide behind that priggish exterior because passion frightens you. Life frightens you. You frighten you.'
Who would you cast in the role of your characters if your book was optioned for a movie?
I think Bradley Cooper would make a great Lucca. Emily Blunt or Emma Stone would make a great Lottie. They both have understated beauty that shines on camera.
What are you currently working on? What other releases so you have planned for 2014?
I've just finished a special St Valentine's Day medical romance. I have three more Presents titles out this year. At No Man's Command in July, The Valquez Marriage in October and The Valquez Seduction in November.
Thanks for blogging at HJ!
Giveaway:

I have a signed copy of Playboy's Lesson, Engaged at the Chatsfield (Limited print edition) as well as two titles from my backlist-

open internationally.
To enter Giveaway: Please complete the Rafflecopter form and Post a comment to this Q:

What is the one type of person you would hate to be stuck with in order to complete an important task? Why?
Excerpt
Lottie stalled outside the penthouse and eyed him warily. 'I thought you said separate rooms.'
'There's a separate suite off this one.' He held the door open. 'All the Chatsfield hotels have multiple-suite penthouses.'
'Do the doors have locks?'
'What?' He flashed a grin at her. 'Are you worried you might be tempted to gate crash one of my orgies?'
She gave him a gelid look. 'I hope my suite has a pair of industrial-size pair of ear plugs.'
'I don't snore if that's what's worrying you.'
'You probably aren't asleep long enough between switchovers to get to the snoring stage,' she muttered.
He laughed as he tossed his jacket over the back of the nearest sofa. 'You're really good for my ego, cara mia. You make me sound like some sort of go-all-night super stud.'
She forced herself to look him in the eye. 'How many would you do in one night?'
He did that little lip shrug thing again. 'Depends.'
'On?'
He undid another couple of buttons on his shirt. 'Chemistry.'
'I guess we're not talking about the periodic table of the elements.'
Book Info:
When the Chatsfield heir comes to play…
Lucca Chatsfield has one simple motto: no rings, no strings. Adored wherever he goes, he has yet to meet a woman who can resist him. Until he's sent to the small principality of Preitalle and meets his greatest challenge ever….
Poised and polished, princess Charlotte does not do drama. The very last person she needs interfering in her life is this reckless playboy! Lottie is determined to resist Lucca's seduction, but his charm is potent, and practically perfect Lottie finds herself risking everything for just one more touch….
Welcome to The Chatsfield, Monte Carlo!
Book Links:
Author Bio
Melanie Milburne is an award winning, best selling USA Today romance author for Harlequin Mills and Boon. With over 55 titles in print, she lives in Hobart with her husband and three dogs who sleep at her feet as she writes. Just the dogs, not her husband!
Website | Facebook | Twitter |