Today it is my pleasure to Welcome author
Amy Andrews
to HJ!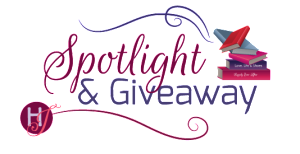 Hi Amy and welcome to HJ! We're so excited to chat with you about your new release, Playing Dirty!
Tell us about the book with this fun little challenge using the title of the book: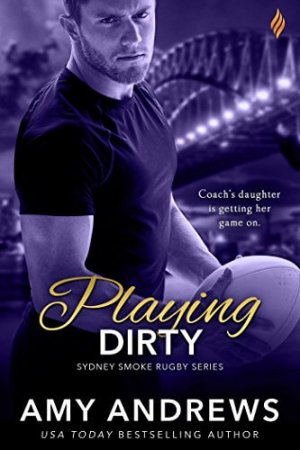 P is for – pink icing (there's very creative use of icing….)
L is for – Leighton. This is Kyle, the hero's, surname.
A is for – ass. Kyle has a mighty fine one!
Y is for – yelling. Lots of yelling between Val and her father over Kyle.
I is for – intervention. What the team performs between Griff and Kyle.
N is for – no good cokehead cousin who tries to screw things up.
G is for – Griffin King who is not impressed with a player and his daughter!
D is for – daddy's little girl
I is for – insults. The smack talking kind that fly around in the locker room.
R is for – rugby
T is for – tragedy. Val and Griff's relationship is fraught with heartbreak
Y is for – yesteryear. Things from long ago are still very present.

Please share the opening lines of this book:
For as long as Valerie King could remember, she'd always dreaded her birthday. Her twenty-fourth was no different. She drained her martini glass and speared the toothpick into the olive with a grisly determination that reflected her mood. Birthdays sucked.
Please share a few Fun facts about this book…
There's a glossary of Aussie terms at the back
I forgot to give Val freckles in book 1 but she has them in subsequent books!
It's dedicated to fellow Aussie Sandra Antonelli for her love of Chelsea buns
The cover is slightly different to the previous 5
Pretty sure I gave my lovely editor a nervous breakdown over my lack of commas!
Was there a scene in this book that was harder to write than others? 
Val's book is quite emotional and the scenes between her and Griff, her estranged father were wrenching to write more than hard.
Val blinked at him as he stood in her doorway, his big bear-like physique fully blocking out an overcast day which aptly reflected her mood. "Dad?"
"Hey Valerie."
For a moment Val almost burst into tears. Almost threw herself at him. But the quick realisation that he probably wasn't here for her, that he was probably here about Kyle, had her grinding her feet into the floor and gripping the doorknob hard.
"I can't help you with Kyle."
"Oh…I…" He shuffled his feet and rubbed his palms on his jeans. "What?"
"That's why you're here, isn't it? To get me to talk some sense into your prize player? Which, you should know, I've been trying to do, but the man is being totally impossible."
"Oh. Well…no. But for what it's worth, I've found Leighton to be generally impossible."
Valerie laughed despite herself, and the feeling of gloom that had descended upon her lifted a little. If he wasn't here about that, then what? Her pulse quickened at the possibilities. She stood aside. "Why don't you come in?"
"Oh. No." He waved his hands in a quick, dismissive motion and shuffled back a step. "I need to be standing for this, and I'd rather just say what I've come to say."
"O…kay."
He nodded and took a deep breath. "I've come to apologise. For everything."
Val blinked. Her father was apologising?
"For all the years I neglected you. And actively pushed you away. I've been a lousy father and I have no real defence for that. Things were screwed up inside my head…still are, I guess…and it was easier to check out, to wall myself off, than to think about…"
For a second he was back there, back to that day. She could tell by the flash of horror in his eyes. Back to seeing Lauren under the car. To lifting it off her. To her mother's screams.
How does someone live with that?
Tears stung the back of her eyes and prickled inside her nose. Goose bumps broke out all over her skin as a lump the size of Henley stadium lodged in her throat.
"It's okay, Dad. I know every time you look at me you see Lauren, and that can't be easy."
He shook himself out of his reverie and came back to the here and now. "I do, that's true, but not in the way you think. I see that I took your sister from you. That I took a daughter from your mother."
The comments didn't surprise her. Hadn't Kyle told her exactly that? But they made her want to weep for him.
"I was supposed to…" He thumped his fist against his chest. "Protect you all."
A silent sob rose in her chest. Her father was so grim and determined—she was used to that. But she'd never seen him vulnerable. Never heard his voice cracking. The rawness of it was like an axe to her heart. "It was an accident, Dad."
"I know." He nodded. "Rationally, I know that. And I know I need to get some help to deal with things I've never properly dealt with, and I will."
The news gladdened Val's heart. She hated to see him still so anguished after so long. She took a step towards him, but he held up his hands to stay her.
"No, wait. That's not all." He cleared his throat and ploughed on. "Leighton told me that you think I don't love you, and I can't bear for you to think that. I love you more than my own life and I'm sorry I never told you that. I'm sorry that I…couldn't tell you. And that I wasn't there for you."
Val's breath hitched, and she was a little girl again, desperate for her father to love her. "All I wanted was to love you."
"I know." He nodded. "I just…don't feel deserving of your love. Of anyone's love. After what I'd done."
"Oh…Dad, no…"
Her heart broke for him, and the tears that had been threatening brimmed over and she dashed them hurriedly away. Was that why her father had never remarried? Had never, to her knowledge, had a girlfriend, either serious or causal?
"But I want to be part of your life, Valerie. I know I haven't earned that right, and I wouldn't blame you if you told me to get lost. But I'd like to make it up to you. I'd like to be your father, if you'll let me. A proper father this time. I might screw up from time to time, but I want to try."
Val nodded because she was too choked up to talk, the tears flowing freely now, and when she took a step towards him, he didn't stop her, in fact, he reached for her. Suddenly she was wrapped up in his arms, in the kind of hug she'd always imagined fathers gave but had never experienced.
She didn't know how long she cried for, but it felt like twenty-two years of suppressed grief bubbled out of her. The huge wet patch on Griff's shirt, when he finally let her go, was a testament to that.
"Thank you." She sniffled as she dabbed at her face with the back of her hand. "For coming today. And for wanting to be my dad again."
He smiled at her, and it was as if the sun had come out behind him. "You should be thanking Leighton."
Val stiffened a little. "Kyle?"
Her father nodded. "Your mother and Eve have been telling me for years how my distance has been hurting you, but it's easy to ignore those closest to you. Sometimes it takes an outsider to really cut through, to make you take a good, hard look at yourself. And Leighton was not afraid to call me on my bullshit. The kid's got balls, I'll give him that."
He certainly did. Very nice balls, actually. Not that she was about to go there with her father. And he'd been in her corner from that first night. Team Val all the way.
"You love him?"
"Yes." It should have felt weird admitting that to her father, but it didn't.
"And you know he only made the choice he did because I asked him to? He was just trying to make things easier between me and you."
"Yeah." She sighed. "I know."
"Val…you being with a pro rugby player isn't what I wanted for you. You know I didn't want you to have anything to do with rugby at all, but here you are, as much a part of the Smoke as any member of the team, and that guy loves you, plain and simple."
Val's heart swelled hearing her father acknowledge how integral she was to the team. "I know. He just made me so bloody…mad."
Her father laughed. "I know the feeling."
All the anger suddenly evaporated into thin air. She was carrying on like a child stamping her foot. She loved him, and the rest was garbage.
"I do love him."
Griff smiled. "Then go get him."
Excerpt. © Reprinted by permission. All rights reserved.

What do you want people to take away from reading this book?
The same thing I always want – a few hours of entertainment. Tingle, laugh and sigh, that's my mantra!
Thanks for blogging at HJ!
Giveaway:

eBook copy of PLAYING BY HER RULES (book one) by Amy Andrews.
To enter Giveaway: Please complete the Rafflecopter form and Post a comment to this Q:

Val, the heroine is a baker. What's your favourite bakery item?
Book Info:
Sydney Smoke star recruit Kyle Leighton can't believe the best sex of his life was just a one-night stand. He didn't even know her name… Until she shows up at the locker room two weeks later and he connects the dots.
Val King. Oh shit.
Coach has one hard and fast rule: Never, ever date (much less f*ck ten ways to Sunday) his daughter. And not only did Kyle break that rule, but he wants to break it over and over again. In the shower. Against a wall. On every flat surface in his home.
But the coach and his daughter share more than just DNA. Their issues run deep and fooling around with her could widen the family chasm.
And get Kyle benched for life.
So why can't he stop thinking about her? Flirting with her? Suggesting they date for real and damn the consequences?
Meet the Author: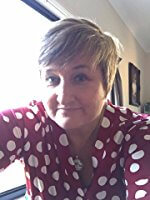 Amy is an award-winning, USA Today best-selling Aussie author who has written sixty plus contemporary romances in both the traditional and digital markets. Her books bring all the feels from sass, quirk and laughter to emotional grit and panty-melting heat.
At sixteen she met a guy she knew she was going to marry and several years later she did. They have two grown kids who have flown the coop for distant shores which enables their travel fetish.
She loves good books and great booze although she'll take mediocre booze if there's nothing else. For many, many years she was a registered nurse which means she knows things. Anatomical things. And she's not afraid to use them!
She's just taken a sea change and gets to create stories whilst overlooking the mighty Pacific Ocean.
Website | Facebook | Twitter |  GoodReads |