Today it is my pleasure to welcome romance author

Jennifer Echols

to HJ!
Hi Jennifer, Welcome to HJ!
Thanks for having me!
What would you say are the defining characteristic of your novels?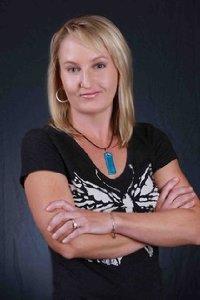 They're fun and funny! I spent a long time studying ponderous tomes as a graduate student in English, but what I love to read is a romantic escape from reality, something too good to be true. And I try to write the book I want to read.
5 best things about being a writer?
The flexible schedule.
The free books my publishers sometimes send me.
Being asked to read other authors' wonderful books before they come out.
Talking with other authors about writing.
Writing!
If you were a heroine in a book, your character would be – The girl next door, the damsel in distress, Kick-butt take charge heroine or the aloof ice queen and why?
I may look to other people like the take-charge heroine (because I get stuff done) or the aloof ice queen (because I'm introverted), but I feel like the girl next door inside. In fact, my heroine who's most like me is Lori in my YA romantic comedies The Boys Next Door and Endless Summer.
What are you currently working on? What other releases do you have planned for 2013 into 2014?
The Superlatives Series starts on May 20 with Biggest Flirts. These YA romantic comedies are about seniors at a Florida high school who are selected for their class's superlative categories in the yearbook, and how the labels change the way they view themselves and alter the course of their lives. Perfect Couple will be published in December 2014, and Most Likely to Succeed will round out the series in August 2015.
Where can readers get in touch with you?
I'm on Twitter (@JenniferEchols) and Facebook (http://www.facebook.com/jenniferecholsbooks). Come say hi!
Let's talk about your newest release: Playing Dirty
If you had to summarize the book for the readers here…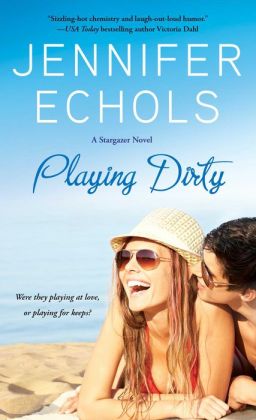 As an expert in public relations crisis management—that is, babysitter to the stars—Sarah Seville just spent nine months in Rio trying to keep rock singer Nine Lives out of jail long enough to record his new album…and barely succeeded. Now she needs a triumphant success so she can keep the Manhattan-based job she loves. Trouble is, her new assignment is to travel to Birmingham to prevent the breakup of the raucous country band the Cheatin' Hearts, headed by sexy Quentin Cox. As she edges closer to Quentin, she discovers layers of secrets. It seems Quentin is taking the spin doctor for a spin.
The Cheatin' Hearts have stayed on top of the charts two years following three rules. Rule One, no drugs. Rule Two, no sex with other band members. Rule Three, no sex with record company spies. Quentin figures he'd better follow the rules, because he made them. And because if you break a rule, you're out of the band. But he can't resist the record company's beautiful PR agent, and inevitably he breaks Rule Three with hot Sarah Seville. As he falls for her, he finds out that she has plenty of secrets of her own, and one of them comes knocking on her door: what really happened to her in Rio.
Please tell us about the characters in your book
What I love about Sarah and Quentin is that they're both intellectuals with great senses of humor, and they're good for each other. But they've each got so much riding on presenting a false front to the world that it takes them a long time to recognize that they're a perfect match.
What scene did you have the most fun writing? Why?
Here's Quentin explaining to Sarah what happens when he has an asthma attack, a problem he's been hiding because he's afraid it will ruin his career as a singer. This time it happened at his grandfather's funeral. The scene was fun to write because FLYING GRANDPA.
"I was a pallbearer, which was somebody else's mistake, because I was pretty devastated when he died . . ."
As Quentin trailed off, Sarah nodded sympathetically. She knew how he'd felt.
"After we got our shoulders under the casket, the closer we got to the church, the more upset I got. I guess I could pretend it wasn't happening before that, and I was at just another family reunion, but this was final.
"Well, somebody was smoking outside the church, and as we were crossing the threshold, I got a lungful. I couldn't reach for my inhaler in my pocket because, hello, I was carrying a casket. Normally I could have made it all the way down the aisle without it, but I was so upset already. On top of that, I was terrified of passing out in front of all those people. A lot of them were friends of my granddad's from Nashville, country music insiders. None of them could have gotten the Cheatin' Hearts a contract, but I didn't know that at the time. I was as tense as I've ever been, and that's when I"—he clapped his hands, one on top of the other—"hit the aisle."
"Oh!" Sarah gasped.
"And then the casket"—he clapped his hands again—"hit the aisle, tumbled end over end, and landed upside down."
"Oh my God!" Sarah squealed. "Why couldn't the other five guys hold it up?"
"That's what I said at the emergency room later!" Quentin exclaimed. "They're all like, 'Give a dude a nudge when you're about to faint like a girl, Q,' and I'm like, 'There are six pallbearers. I was holding up the whole thing myself? You can't hold it up yourselves if a guy has to pass out?' Jesus." He paused. "My granddad would have loved it, though."
"No!" Sarah covered her mouth again to hold her laughter in.
"Oh, yes. The casket was closed, thank God, and they did not open it after that to see what had happened to him. But he would have said, 'You should have left it open, and I would have gone flying! That's showmanship.'"
What scene was the hardest to write? Why?
This is after Quentin, not usually a drinker, has gotten drunk playing strip poker. It was hard to write because my editor asked me to add it, which always elicits from me a "Grrrrrrrrrrr I don't wanna! My book is perfect like it is! I DON'T WANNA. Grrrrrrrrrr okay."
"Sit down," he told Sarah, taking his hand off the high end of the keyboard to pat the piano bench beside him. When he felt her warmth at his elbow, he played and sang what was in his head, a simple progression of one-chord, four, five, one, repeat, with pretty fills between the lines.
I lost my shirt.
You ain't lost nothing.
I lost my shoes.
You ain't lost a thing.
He glanced at her. She watched him with serious eyes. Serious called for replacing the major ones in the middle with minor sixes, so sad.
I want to go
Up into my bedroom.
You had to choose.
We ain't had a fling.
Now a money note in the melody, up to the higher G.
I want to know
Why I can't get lucky.
Need the queen of hearts
Always draw a king.
Now the end. The first line repeated the melody he'd established, but the other three lines took a detour into quiet darkness, stopping on a question mark of a major four that made audiences uncomfortable and won Grammys.
I lost my heart
To a lady from the city.
I asked you to dance.
You asked me to sing.
The vibration of the piano strings lifted, leaving him and Sarah alone together.
"I love the way it ends, down low," she said softly, sexily, nearly a whisper. "I didn't expect it to go there."
"Yeah. You try not to get too repetitive. Go in the opposite direction from what your instincts tell you, to shake it up. Martin taught me that." Martin had taught him a lot in the twelve years they'd been friends. And now that Martin really needed him, Quentin hadn't been able to do shit.
"Is it on the new album?" Sarah asked.
"This song? I doubt I'll remember it in the morning." That said, Quentin started through the chord progression again. If he could commit it to his sloshed memory, maybe Martin could do something with it.
"You mean you made that up while we've been sitting here?"
"Sure, can't you tell?" he asked over the chords.
"In retrospect, yes. As I was hearing it, I was just thinking it was very appropriate to the situation."
"Very appropriate, and it sounds super drunk. 'Strip Poker Blues' ought to be a jaunty two-step. This is a melancholy ballad." He looked over at her. Her brown eyes were huge, and her hair in every color fell soft around her heart-shaped face. "Because you turned me down."
Who would you cast in the role of your characters if your book was optioned for a movie?
I honestly can't say because I don't watch enough movies or TV. I'm reading!
Thank you for stopping by HJ!
It was my pleasure.
GIVEAWAY:

3 print copies of PLAYING DIRTY!
To enter Giveaway: Please complete the Rafflecopter form and post a comment to this Q:

Playing Dirty is set in my hometown of Birmingham. Do you like novels set in your hometown, or do they drive you crazy? Do you have a favorite?
Excerpt
He shut and locked the door behind him, tossed her onto the leather armchair by the window, and pushed the chair over to the door with her in it.
"I thought we agreed that we're not going to do this," she said, sitting up.
"We're not." He noted with supreme interest that she looked disappointed. "But we want Erin to think we are. Right?"
"Right," she said uncertainly.
"So make it sound like we are." He folded his arms. "Show me what you've got."
She looked at him dubiously, then laughed, nervous. Her cheeks had turned bright pink, the same shade as a wayward lock of hair that half-hid one of her big, dark eyes.
"Come on now," he scolded her. "This is for your job security."
She got serious, squaring her shoulders. "Don't watch me."
He looked away while she uttered a pitiful imitation.
Turning back to her, he shook his head. "Every fake orgasm from now until the end of time is going to sound like When Harry Met Sally." He picked her up, sat down in the leather chair himself, and settled her in his lap with her back to him. After cranking up the footrest so they reclined comfortably together, he deftly unbuttoned and unzipped her pants and slipped his hand inside, past the delicate lace of her panties.
"This isn't a good idea," she said in warning, clutching his hand. "I have to go to the office tonight to get some more work done, and I don't want my clothes to be all wrinkled."
He laughed shortly. "I've never heard that one before. And that's the worst excuse I've heard in probably a decade." He removed his hand from her panties and pulled down on the waistband of her pants.
"Quentin," she scolded him, slapping his hands. "My trousers are headed in the wrong direction."
"Relax." He slipped out from under her and stood up so he could get more leverage on the pants leg. "Are your clothes always this hard to get off?"
"When my shoes are on."
"I don't want you to take your shoes off. I really like you in those shoes. Oh!" he exclaimed in relief, finally coming away with the pants. He made a great show of smoothing them and folding them carefully before dropping them in a heap on the carpet. Now that she was cooperating, he handled her shirt with one good tug. He crumpled it on the floor beside the pants. Then he sat on the footrest to look at her.
Red lace bra. Red lace panties, some stylish kind that sat low on her hips and cut straight across her ass in back. Underneath, creamy skin stretched taut over the hard muscles of an athlete.
He said sincerely, "You are so beautiful."
"Thank you!" She smiled, brown eyes big.
"I really like being in cahoots with you."
"Me, too."
He moved to the chair and pulled her back against him again, positioning her so she could feel his erection. This time when he pushed his hand into her panties and she began to protest, he was ready. He clamped his other hand over her mouth. She'd been talking like she wanted to stay in control. But instinct told him if she thought she wanted control in the bedroom, nobody had ever shown her what she really wanted.