Today it is my pleasure to Welcome romance author
Kate Allure
to HJ!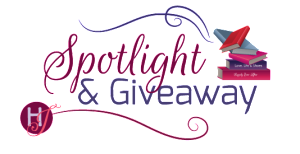 Hi Kate and welcome to HJ! We're so excited to chat with you about your new release, PLAYING DOCTOR

!
Please summarize the book for the readers here: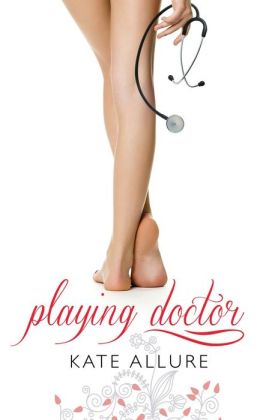 Playing Doctor inaugurates the Meeting Men series of erotic trilogies featuring successful women taking charge of their lives and sexuality. Each heroine's growth and the chance meeting of a handsome professional drive her sensual exploration. They are all Real women, real men — meeting, loving, having fun!
First, in The Intern, the temperature of Dr. Lauren Marks' office quickly rises when her new medical intern Courtney turns out to be a passionate and sexy young man. He's single, she's single—and they're both wildly attracted to each other as they struggle to remain professional. Between flirting and fuming, their inferno culminates with them hot, naked, and on top of her desk one Friday afternoon.
Second we meet Valerie, who realizes all of her fantasies when her sexy surgeon and her loving husband team up to offer her some extra-special treatment in My Doctor, My Husband, and Me. Together, the three new friends-with-benefits begin exploring the exciting world of ménage.
Lastly, Nikki Woods gets more than she bargained for in Seize the Doctor when the hot guy she met at the bar earlier walks into her exam room wearing a white coat. Good thing she wore her sexiest lingerie! Dr. Hunter Sterling can't take his eyes off her all but gift-wrapped in a sheet, but nothing happens until Nikki decides to seize the day—carpe diem style—and seize the doctor.

Please share the opening lines of this book:
From My Doctor, My Husband, and Me:

"I am sitting here on the cold exam table alone in the doctor's office, waiting anxiously. Maybe I should just get up and leave—I don't really need the foot surgery, do I? I am really scared of all things medical. Jumping a little on the table as the door opens, I watch the doctor walk into the small room.

Wow! My breath catches momentarily. Wow, wow, wow!"
Please share a few Random facts about this book…
The Intern: My DH and I tried out one of the scenes from this story…for accuracy's sake, of course. You can read about it in Kate's Adventures post "Sex in the Big City" at www.KateAllure.com complete with a photo of the exact view from a skyscraper that I had in mind when I wrote the scene.
From My Doctor, My Husband, and Me: At different times both my DH and I have had surgery from the same gorgeous surgeon, but since that was real life…it was, sadly, the only service we received.
Seize the Doctor: The sexy red and black lingerie that causes Nikki's acute embarrassment and Doctor Sterling's…umm, personal difficulties (you'll have to read the story to understand why), is the exact same as the banner photo on the homepage of my website. Although it doesn't show, there are little dangling rhinestones on the bra, just like in the story.

Please tell us a little about the characters in your book. As you wrote your protagonist was there anything about them that surprised you?
Seize the Doctor:
Nikki Woods is 26, lives in New York City, and has an entry-level job at a publisher. She wants more responsibility at work and realizes that maybe her plain Jane appearance and reticent demeanor is part of the problem. Her love interest is Hunter Sterling, a brand new doctor with warm blue eyes, blond hair, and a finely chiseled face that reminds her of the Greek god Apollo.
The Intern:
Dr. Lauren Marks is 36 and recently divorced. She has pretty, sexy, Midwestern girl-next-door looks. Her total lack of opportunities for sex in the tiny town of Plumb Banks is making her a tad bitchy, which only escalates when she meets young Courtney Sinclair whose golden tan sets off his flowing corn-silk blond hair and turquoise eyes. Court, as he prefers, looks like a Calvin Klein underwear model, but he's off limits since he's her summer intern.
My Doctor, My Husband, and Me:
Valerie is a 44-year-old mother of teens who doesn't get out much but has bigtime fantasies. When she meets foreign and swarthy Dr. Luka Czerny she goes for it and proposes a wild idea to him and her loving husband Elliott, a trio of friends with benefits. For all three of them, it's a new experience that they find they are willing to explore.

What, in your mind, distinguishes this book from other books out there in the same genre?
As part of the Meeting Men series, my goal is to create short, fun stories about take-charge women who meet handsome professional men as they go about their everyday lives. There are no damsels in distress waiting for rescue—they solve their own problems and often they don't wait for the hero to call but go after him themselves. The characters are not perfect either, having faults like real people, but the characters learn and grow. They're all hopeful stories even if they don't all end with a marriage proposal. Most of all, I would say these are supposed to be quick steamy reads to give all of us busy women a little fun and fantasy in the few minutes we have between work-family commitments and falling exhausted into bed.

Do you think there's a common trait or a je ne sais quoi that your heroes must have?
There isn't one common trait that my heroes need to have. I like exploring different types, from masterful or commanding (especially in the bedroom) to more mysterious to mild mannered. However, the one trait that I do want is to make them real, which means, "not perfect." I get bored when the characters are soooooo flawless, incredibly thoughtful and kind, or wounded but overcoming it. Heroes that start out arrogant but change the minute they meet their heroine into a kinder version of themselves feel fake to me. I like more earthy heroes that have flaws. The challenge and learning curve for me as an author is to write the flawed heroes or heroines in a way that still makes them appealing, that will make readers want to follow their story even though they aren't perfect. When I achieve that delicate balance, I'm happy…and so is my editor. 🙂

Did any scene have you crying or laughing (or blushing) while writing it?
The scene I found most fun to write was the explosive sex scene when Lauren and Court finally come together after much tension-filled bickering as they tried to fight their growing attraction to each other and remain professional in the small-town medical practice. Then late one Friday night it all comes to a head:
"A loud crashing sound made Lauren jump as bucket and mop landed on the floor. She felt Court's hand grasping her arm as he jerked her back around to face him. He looked thunderously angry she noticed as his other hand raced out and took hold of her free arm to pull her toward him.

"This has gone far enough," he announced with a commanding authority that belied his youthful age. "We both know what this is really about."

Lauren gasped at the zinging, tingling contact she felt on her arms. Watching his eyes lock on her mouth, she realized at the last second that he wasn't angry as much as heatedly aroused…"

It was the most fun to write because I could see it all so clearly in my head—hear the bucket and mop crashing to the ground as Court dropped them, see the blazing anger in his eyes that was really wild hunger, and feel Lauren's answering yearning finally win out over her resolve to remain professional. She's not a perfect person, maybe a little on the bitchy side, but her wounded heart get's healed through her relationship, however brief, with Court, and the turning point in the short story is this scene.
What do you hope readers will take away from reading this book?
This is really out there, but I've referred to these stories as "homeopathic libido enhancers" in the past. We're all so busy these days and physical intimacy can really take a back seat, especially if one has kids or a demanding job. We know that we're supposed to "keep the romance" alive but often there just isn't time or energy—sometimes even a date night is too much or too expensive (or the sitter is sick) or, or, or… All I hope is that readers enjoy a little fantasy "me time." And, if it works as a "libido enhancer" that's a bonus husbands and boyfriends will appreciate too. (Hmmm, maybe I should market the books to guys?) But seriously, I want to address such underlying issues in my website. Rather than the usual "buy my books/author bio," I hope that KateAllure.com will become a meeting place where female sensuality can be explored with an "Ask Kate" reader forum and guest sex-pert bloggers. My Meeting Men stories are the keystone of all this—quick steamy reads that might even—hopefully—inspire a fun night of "Playing Doctor" yourself.

What are you currently working on? What other releases so you have planned for 2015?
Lawyering Up comes out in August, and I'm very excited about this second installment of the Meeting Men series. Like Playing Doctor, it's an anthology, but this time it's about "playing" with lawyers and judges…and they can be very VERY naughty. Later on we'll have books on professors and, of course, those rugged men that work with their hands such as plumbers or mechanics. All short, sweet, and sexy—Meeting Men is about successful women meeting handsome professional men and the fun they have behind closed doors.
Thanks for blogging at HJ!
Giveaway:

Print copy of PLAYING DOCTOR by Kate Allure
To enter Giveaway: Please complete the Rafflecopter form and Post a comment to this Q:

There are three different fantasies in the three Playing Doctor stories—younger man, ménage, naughty medical examination—and I'd love to hear which experience would be something you'd actually consider trying if given a chance…and why?
Excerpt from Playing Doctor – "Seize the Doctor"
At the door to her apartment building, they lingered and talked more while holding hands and looking into each other's eyes. Hunter gently caressed her hand, making small swirling circles with his thumb on the soft pad of her palm. Nikki seemed as aroused as he was, her eyes dilated and her breath coming in short little pants. He very much wanted to kiss her and hoped she would let him. Nikki swayed toward him, and his arm came around to support the small of her back, gently pulling her against his body.

"May I kiss you good night?" he asked in a low, husky voice.

"Mmm, yes," she replied, melting into him and tilting her face upward.

His heart pounding, Hunter slowly lowered his mouth to meet hers, just the gentlest sweeping touch on her lips. His breath caught in his throat as he stood wanting and needing more. Deepening the kiss, Hunter crushed her tightly to him and stroked her lips with his tongue. He was burning with desire and wondered for perhaps the hundredth time this evening if she was wearing those so-sexy underthings. Oh, how he would love to see them on her, to slowly peel them off her body and explore her with his tongue. Thinking that he was getting dangerously carried away, he started to pull back, but then Nikki parted her lips and welcomed his kiss into her mouth. Hunter pulled her even more tightly to him.

He could taste Nikki now, the subtle flavor of her mixed with the tangy beer they had consumed with dinner. The press of her breasts to his chest, her peaked nipples pressing into him, sent a shooting thrill throughout his body. His hand ached to reach up and caress her there. Before he got carried away, Hunter started to release her, but Nikki reached up and put her arms around his neck, pulling him back to her and deepening the kiss.

It felt so good, so hot. Hunter reveled in the sensations and the awareness that this gorgeous woman wanted him as much as he wanted her. His bulging erection pressed into her belly, and he could barely stop himself from rubbing it against her. Instead, he ended the kiss and stepped firmly away, feeling unstable, as if he might lose control and yank her back, and then nothing would be able to stop him from finishing what they were starting. He needed to get away quickly. He didn't want to ruin things now.

"This was a terrific evening. Thank you," Hunter said, turning away quickly, worried that Nikki might try to restart the kiss. Very much wanting her to do just that.

"I enjoyed it too. Bye," Nikki responded, still leaning toward him.

"Thank you again. I'll call you soon," he said as he resolutely walked away.

Hunter felt young and carefree…
Book Info:
The doctor will see you now…
Three sizzling-hot erotic romance stories to stoke your mood
In The Intern, the temperature of Dr. Lauren Marks's office quickly rises when her new medical intern Courtney turns out to be a passionate and sexy young man.
Valerie realizes all of her fantasies when her sexy surgeon and her loving husband team up to offer her some extra-special treatment in My Doctor, My Husband, and Me.
Nikki gets more than she bargained for in Seize the Doctor when the hot guy she recently met at a bar walks into her exam room wearing a white coat. Good thing she wore her sexiest lingerie.

Book Links: Amazon | Apple | B&N | BAM | !ndigo | IndieBound | Kobo
Meet the Author:
entire life, writing plays, short stories, and dance librettos throughout her childhood and later for semi-professional theater and dance companies. Her non-fiction writing included working for American Ballet Theatre and New York City Ballet and authoring a weekly arts column for local papers. Beyond writing, Kate's passions include traveling and exploring all things sensual with her loving husband. Follow Kate at on Facebook and at www.KateAllure.com.
Connect with Kate Allure: Website | Facebook | Goodreads