Today it is my pleasure to Welcome author
Ruby Lang
to HJ!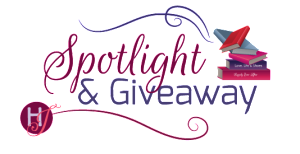 Hi Ruby and welcome to HJ! We're so excited to chat with you about your new release, Playing House!

Thanks so much for having me on Harlequin Junkie to talk my new contemporary romance, Playing House!

To start off, can you please tell us a little bit about this book?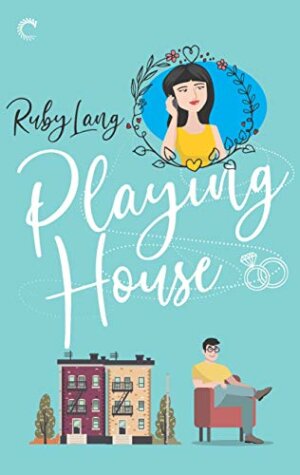 Playing House is about city planner acquaintances, Fay and Oliver, who pretend to be in a relationship when they meet up by chance while on a historic home tour. They end up carrying the ruse on over subsequent weekends when they agree to look at real estate together in upper Manhattan. The book also features discussions about New York architectural history, kissing under crown molding, and ample closet space.

Please share your favorite lines or quote(s) from this book:
"The beauty of the stir-fry seemed to mock him. He'd bought two kinds of peppers—red and yellow—for God's sake. He'd bought a mango on a stick that had been carved in the shape of a rose. Two kinds of peppers for dinner and a mango flower for dessert was probably a sign that he already cared too much."
What inspired this book?
Like many New Yorkers, I love looking at real estate. And like many New Yorkers, I can't afford most of the apartments I see. I started writing Playing House because I was thinking about what it's like to want things we can't have.
Another big source of inspiration has been my urban planner friends (so many planner friends!) who love exploring and are always so knowledgeable about streets, and sites, and local politics and policies. Because of them, I have gained a new top-to-bottom appreciation of city life.
And the biggest inspiration has been the people of Harlem: the style, the smarts, the everything.
How did you 'get to know' your main characters? Did they ever surprise you?
Fay and Oliver surprised me constantly. My intention at the beginning was to write a charming, quick book—and it still is, I hope—but both characters revealed things to me about their families, their worries about their jobs and past relationships. That first draft is a little like an unexpectedly intimate conversation with acquaintances; I think I have a good handle these people before I start, but each word adds more to that knowledge.
What was your favorite scene to write?
Fay and Oliver sneak upstairs in a townhouse they're touring in order to make out, but they're thwarted when they can't get the door to the bathroom they've chosen for their tryst locked. (This townhouse, by the way, is one of the settings of my next book, Open House.) The uncooperative lock is only the beginning of their problems:
The room was getting stuffy and warm. And not just because Fay was waiting patiently. He got up and opened the door. He tried the lock while the door was open. It didn't budge. He straightened. A thin trickle of sweat had started down his back.
What was the most difficult scene to write?
The scene I found hardest to write was when Fay discovers that Oliver may have been lying about why he has been running around looking at real estate with her. And Fay, in the most Fay fashion, decides to confront him right away:
"The best thing now was to be direct."
Would you say this book showcases your writing style or is it a departure for you?
A couple of years back, I tweeted, "I don't know why I keep writing romance between humans when my own true love is real estate." So really, I think with the Uptown series, I've achieved my final form.
In all seriousness, this book very much has my usual mix of dry humor, and characters who are good at their jobs and bad at feelings.
What do you want people to take away from reading this book?
I want people to have fun reading this book! It's a book about play and playing, something that we can do even as adults who are dealing with debt and divorces and families.
What are you currently working on? What other releases do you have planned?
Open House, the next book in the Uptown series, releases on November 11. It's an enemies-to-lovers story about urban garden in peril, and two people caught on opposite sides. I'm also working on edits for House Rules (Uptown 3) which comes out in February, 2020, and which is about a long-divorced couple forced to become roommates.
Thanks for blogging at HJ!
Giveaway:

1 eBook copy of PLAYING HOUSE by Ruby Lang (open internationally – winner will get to choose between ePub or mobi format)
To enter Giveaway: Please complete the Rafflecopter form and Post a comment to this Q:

What is your dream home and where would it be?
Excerpt from Playing House:
In this scene, Fay and Oliver stumble across the open house for an apartment in a townhouse near Marcus Garvey Park. Sharon, the real estate broker, assumes that the pair are newlyweds and they do not bother correcting her:

Sharon showed them the old non-working fireplaces, the pocket doors leading to the study off the kitchen, a set of French doors to a small backyard. She chattered as they went upstairs into the master bedroom. "And here's a great walk-in closet, with built-in shoe shelves on her side, and a tie rack on his. But these things don't have to be gendered, do they? No reason why it can't be for scarves and things." She gave a little wink. "And this middle platform here is built-in storage for accessories. Oh, oh, there's the buzzer."
Sharon scampered out to answer it and the door swung closed, leaving them once again alone together.
"Oliver, she thinks we're in love and that we're going to have perfect credit scores and a pre-approved mortgage and two judges and five doctors writing our reference letters for the co-op board and that we're going to close within two months and announce that we're pregnant as she hands over the keys and that we'll live happily ever after. You can practically see the hearts in her eyes when she looks at us. Or dollar signs. A little of both. That woman is already planning on knitting something for us."
"That's why she's a successful professional—she has vision. I think I'm kind of enjoying this story she's made up about Oliver and Darling."
"That we've made up entirely."
"That has some tiny kernels of truth. Like we're both urban planners and that's how we met. That we genuinely love and admire this neighborhood, and good woodwork—"
"Oliver."
"And that we can't help being fascinated by which details were added and what's original." He took another step toward her. "That we gravitate toward each other in a huge room—or a small one."
Fay found it very hard to breathe, suddenly. It was a closet, but they could have made space between them. And they had chosen not to—they'd chosen to be close.
"Fay," he whispered. And then she stepped into him. She rose on her toes, letting her hands slide over his chest again, she breathed on his neck, admiring the way the cords of his neck tightened, and she nipped her way slowly up his chin, until his lips swooped down on her, his tongue stroking through almost immediately to meet hers, his hands moving up and down her waist.
Another murmur and he backed her to the platform. With one more movement, he could boost her right up so that they would be aligned—his face on the same level as hers, his chest against hers, his stomach, the hardness of him in the right place. She felt everything surge upward for her to meet him. But then he pulled back, away from the kiss, his arms sliding slowly away from her back and down to his sides. His face was a study in desire and bafflement.
"Fay, what are we doing here?"
Excerpt. © Reprinted by permission. All rights reserved.


Book Info:
Romance blossoms between two city planners posing as newlyweds in this first in a bright new series by acclaimed author Ruby Lang
The last thing Oliver Huang expects to see on the historic Mount Morris home tour is longtime acquaintance Fay Liu bustling up and kissing him hello. He's happy to playact being a couple to save her from a pushy admirer. Fay's beautiful, successful and smart, and if he's being honest, Oliver has always had a bit of a thing for her.
Maybe more than a bit.
Geeking out over architectural details is Oliver and Fay's shared love language, and soon they're touring pricey real estate across Upper Manhattan as the terribly faux but terribly charming couple Darling and Olly.
For the first time since being laid off from the job he loved, Oliver has something to look forward to. And for the first time since her divorce, Fay's having fun.
Somewhere between the light-filled living rooms and spacious closets they've explored, this faux relationship just may have sparked some very real feelings. For Oliver and Fay, home truly is where their hearts are.
Book Links: Amazon | B&N | iTunes | Kobo | Google |


Meet the Author:
Ruby Lang is the author of the acclaimed Practice Perfect series. She is pint-sized, prim, and bespectacled. Her alter ego, Mindy Hung, wrote about romance novels (among other things) for The Toast. Her work has also appeared in The New York Times, The Walrus, Bitch, and other fine venues. She enjoys running (slowly), reading (quickly), and ice cream (at any speed). She lives in New York with a small child and a medium-sized husband.
Website | Facebook | Twitter | Instagram | GoodReads |