Today it is my pleasure to Welcome romance author
Kat Latham
to HJ!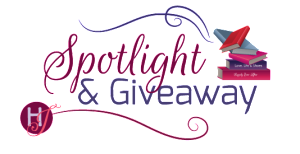 Hi Kat, welcome 🙂
What would you say is your motto or maxim as a writer?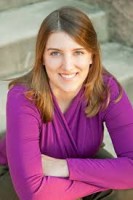 Oh, man, you start with *hard* questions! I'm not sure I have a motto or maxim. Do I need one? I just love what I do and love creating stories that reflect real life–funny, happy, sad, and strange. I'm not sure that's a motto, but it's the best I've got!
Would you rather… visit the world 100 years into the past or 100 years into the future? Why?
I'm a total history nerd, but I've never been that interested in the turn of the 20th century so I'd visit the world 100 years into the future. Then I'd pull a Biff from Back To The Future and make my fortune by returning to now and betting on things I know will happen in the future.
Let's talk about your newest release: Playing It Close
If you had to summarize the book for the readers here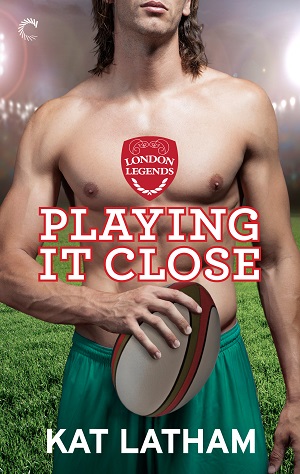 A rugby player goes on holiday and has a one-night stand thinking he'll never see the woman again…but then he returns home to discover she's his team's newest sponsor.
Please tell us about the characters in your book?
Liam Callaghan is the captain of London Legends Rugby Club. He's patient, committed, and basically married to his team. He's also got terrible taste in women…up till now.
Tess Chambers used to work for an investment bank, until her tell-all blog was discovered and the British government launched an investigation into sexism in the financial services. Tess has impulse-control issues, which has gotten her into lots of sticky situations in her life…like the time she got stuck in an elevator with her rugby icon Liam Callaghan and pretended not to know who he was, a lie that comes back to bite her in the ass later.
As you wrote your protagonist was there anything about them that surprised you?
My characters constantly surprise me. I learn who they are throughout the first draft, which means I have to write a second draft just to make the story make sense.
This time around, Tess surprised me by being so bloody stubborn. And Liam had hidden depths I didn't know about when he was simply the hero's best friend in Knowing the Score, the first London Legends book.
What scene did you most enjoy writing? Why?
Oh, that's easy! Liam and Tess are both on holiday in Venezuela when they meet, and they decide to hike to a waterfall in a cloud forest. The night they met, Tess had talked herself out of skinny-dipping, so Liam talks her back into it when they go to the waterfall. He even offers to join her.
I'm actually going to share more of this scene at Harlequin Junkie in a couple of weeks, so come back then to read more. Here's a taster, though.
His free arm wrapped around her back, clasping her hip so he could drag her lower body to lie on top of his. He hugged her so close she rode every breath, every ripple that passed through him. His shivers of delight became hers. The sights and sounds of paradise disappeared until all that was left was him, hard and getting harder under her.
What scene was the hardest to write? Why?
I wrote the opening scene several times, and it was different each time.
This happens after Tess decides to go swimming in her just her T-shirt and bikini bottoms. She's now in a wet shirt and waiting for the elevator, desperate to get up to her room before anyone sees her.
Come on come on come on! The lift whirred, dinged and opened. Yes! Tess hurried into it and hit the button for the third floor a thousand times, like a hyperactive child on a sugar rush—the kind of child she used to be.

A deep voice called out across the lobby. "Hold the lift!"

Oh, hell no. She pressed the door-close button and let out a sigh as it worked its magic—

A foot jammed itself between the closing doors, followed swiftly by a deep-throated "Fucking hell!" when the doors didn't bounce open automatically but clamped together instead.

No! Tess swallowed her cry of defeat as a pair of very big, very masculine hands braced themselves on the edge of one of the doors and pushed. Hard. Like, Superman hard. Within seconds, the man created enough space to squeeze himself and his travelers' backpack through the gap. When he leaped away from the doors as if they might bite him again, Tess had to press herself against the wall to avoid being flattened.

"Are you crazy?" she yelled as the lift's doors bounced closed behind him. Her voice reverberated around the small space, making the thin walls vibrate behind her back. "You could've been killed!"

A niggle of familiarity passed through her at her first glance at him, but then she noticed he was glaring at her hand. She followed his gaze to find she was still pressing the door-close button. Drawing back her arm, she crossed it with the other one over her chest. "Oops. Wrong button."
Who would you cast in the role of your characters if your book was optioned for a movie?
Oh, I'm crap at this question. I never picture real people when I'm writing–that kinda ruins the characters for me. But if I had to choose, I'd ask Jennifer Lawrence if she can do a British accent because I think she'd get Tess's attitude perfectly. For Liam? Sorry, but I can't think of anyone hot enough. 🙂
If you could have given your characters one piece of advice before the opening pages of the book, what would it be and why?
Tess, don't go to a student hairdressing salon and tell them you want something drastically different.
Liam, call your mother.
What are you currently working on? What other releases so you have planned for 2014?
Right now I'm writing the third book in my London Legends series, TEMPTING THE PLAYER, which is due to come out in November. It's a friends-to-lovers story, and I'm having SO much fun writing it. The heroine is a commercial airline pilot, so the research has been exciting too.
Thanks for blogging at HJ!
Giveaway:

I'm giving away one digital copy of Playing It Close and one of Knowing the Score (London Legends #1).

This is open internationally.
To enter Giveaway: Please complete the Rafflecopter form and Post a comment to this Q:

Do you like sports romance? If so, what's your favorite one? Why?
Excerpt
This follows on from one of the snippets I shared above. They're stuck together in the elevator. FYI, in British English "pants" are underwear. You wear trousers over your pants.
They stood in awkward silence for a few tension-filled moments. Her shivers grew more pronounced. The cool dip had felt invigorating after sweltering all day, but now her body registered not only the slight drop in temperature but also the fact that she might be trapped for hours in this lift with a strange man. A frustrated man. A man she didn't know, and she was quite exposed. More than a chill was making her teeth chatter.

"Are you cold?"

"Mmm-hmm." She rubbed her hands up and down her arms as best she could without exposing her breasts. Her shoulders hunched over, both to hide from him and because the more she thought about it the colder she got.

"Are you kidding? It's sweltering in here."

She gave him a look of pure disbelief. "You might not have noticed, but I'm wearing a little less than you."

One corner of his mouth kicked up. He clearly had noticed, and she braced herself for the smarmy comment that would inevitably follow.

Nothing.

He crouched down and unclipped the cover of his ancient blue backpack, then tugged on the drawstring tab that closed the top of the bag. After rummaging for a few seconds, he pulled out a handful of green cotton. "Dry T-shirt?"

Oh, God, yes please. She took it from him with a grateful smile, and he dug into his bag again. "I've got some trousers in here, too, but I think you'd fit your whole body into one of my trouser legs, so they might not be that useful."

He yanked out a pair of shorts and held them up, eyeing her. "Don't fancy the chances of these staying up, either." He dropped them, went back to the bag, held up a pair of gray cotton boxer briefs, his gaze never straying south of her face even though he was squatting level with her girl parts. "How about a pair of my pants? I promise they're clean."
Book Info:
Where do you go to escape everything when you're one of the most famous rugby players in the world? For Liam Callaghan, that place is a remote lodge on Venezuela's Caribbean coast. Perfect, except he doesn't exactly want to be alone with his thoughts. Enter Tess Chambers, the ultimate distraction.
Still reeling from a professional disaster that's made her all but unemployable, Tess understands the desire to move through life as somebody else. So when instantly recognizable Liam uses a fake name, she runs with it and creates a temporary new identity of her own.
Their time spent together in paradise is idyllic but brief—after one passionate night, Liam wakes up to find Tess gone. Returning to London, he's shocked to learn she's taken a job with his team's new sponsor. As the Legends' captain, he'll have to not only figure out how to work with the one woman who ever left him wanting more, but also convince her that their feelings in the present mean more than any lies they've told in the past.
Book Links:
Author Bio
Kat Latham is a California girl who moved to Europe the day after graduating from UCLA, ditching her tank tops for raincoats. She taught English in Prague and worked as an editor in London before she and her British husband moved to the Netherlands. Kat's other career involves writing and editing for charities, and she's traveled to Kenya, Ethiopia and India to meet heroic people helping their communities survive disasters. Find out more on her website: katlatham.com.
Website | Facebook | Twitter |