Today it is my pleasure to Welcome author
Amy Andrews
to HJ!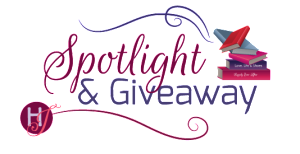 Hi Amy and welcome to HJ! We're so excited to chat with you about your new release, Playing It Cool!
Tell us about the book with this fun little challenge using the title of the book: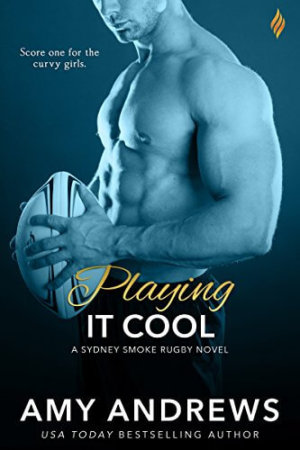 P is for – painting. Harper is an artist.
L is for – lineout. Hey, I had to get one rugby term in!
A is for – ass. Dex just digs Harper's booty including all her lovely junk! As a complete aside, Dex has a pretty good ass himself!
Y is for – year. This is Dex and Harper's lucky year.
I is for – impoverished. Dex has had to overcome major disadvantages to play elite sport.
N is for – naughty homework. Dex sets Harper some very dirty homework involving her vibrator and the number of tries the team scores in a particular game.
G is for – gaming. Harper is a hard core gamer.
I is for – impatient. During one sexy episode, Harper shamelessly uses Dex's body to get off without waiting for him to catch up. She's embarrassed afterwards. Dex is just happy it was his body she chose.
T is for – twins. Harper has twin half brother and sister who she adores.
C is for – Chuck. Harper's douchebag stepbrother.
O is for – overalls. Harper wears painter's overalls to work that zip right up the middle. Dex just loves the easy access of that zip!
O is for – ooh la la. Harper's red dress at the gala almost makes Dex swallow his tongue.
L is for – Linc. The next of the Sydney Smoke rugby players to get a story.

Please share the opening lines of this book:
Dexter Blake liked a woman with some junk in her trunk. And the tall, curvy chick on the sidelines was packing a whole lot of booty. She had one of those itty-bitty waists, too, and her cups floweth'd over. Staring at her chest was practically a religious experience.
Please share a few Fun facts about this book…
At the back of each book is a glossary of terms – both rugby and Australian-isms – to help a reader out who may be puzzled by the sport and Aussie slang alike. It was the most fun to write!
My editor suggested Harper and Dex go to a wine and paint bar on their first date. I had absolutely no clue what that was….
I took the idea of Harper painting murals in a kid's hospital from my own experience as a nurse working in a paediatric hospital where all the walls were painted with the most amazing kid-orientated murals.
I changed the name of Harper's bestie (and the heroine in book 3) about a dozen times!
The team poker games have been such fun to write they'll be a part of every book.
Was there a scene in this book that was harder to write than others?
I find the scenes when the guys are all smack talking the hardest. I want them to be irreverent and blokey and jokey and boys being boys. And, being not a boy, I always fret I'm going to screw it up. I want it to be the way it is with guys not the way a chick would write guys. Hopefully, I've pulled it off.
"Just as well you can kick a ball. What the hell do you talk to women about?"
"Who says we talk about anything?"
Donovan shook his head. "One day some woman is going to do a number on you, and I hope I'm around to see it."
"Not a chance, Dono." Linc shook his head cockily. "Too many chicks. Not enough time. Why settle for just one?"
"Maybe we should ask the boss?" Donovan suggested, reaching for his sixth slice of pizza. The front rower was a hard guy to fill up. At six foot three he was, part in thanks to his Maori heritage, built like a brick shithouse.
Everyone glanced at Tanner who gave them a nonchalant shrug but couldn't hide the start of a goofy grin. His mates gave him absolute hell for it, drumming on the table and grunting "Woo, woo woo," like a bunch of wild gorillas.
"Okay, okay," Tanner griped, good-naturedly, picking up his hand now Donovan was back. "Are we playing fucking poker or you want to sit around and knit or something?"
Everyone followed suit and there was quiet for long moments as they checked out their hands. "Speaking of chicks," Linc said, breaking the silence and glancing over the top of his cards at Dex. "How's things with Chuck's sister?"
Dex had been having a good night. He'd heaped plenty of crap on his mates while avoiding the same fate, and he was winning. Glancing at his pathetic hand and the five pairs of eyes now trained quizzically on him, he figured he'd just run shit out of luck.
"Nuthin' to tell," he remarked casually as he threw four cards down, retaining his ace. Nothing he wanted to tell them anyway. "I'll take four," he said to Ryder.
"You go on that date?" Tanner asked.
"Yep."
"How was it?" he pushed.
Dex shot his friend and captain a you-have-to-be-shitting-me look. "We playing fucking poker or knitting?"
Tanner whistled long through his teeth and shook his head in faux seriousness. "That good, huh?"
"Sure as shit doesn't sound like he got laid, does it?" Linc added.
Bodie nodded. "Totally struck out," he agreed.
"She do that painting?" Donovan asked, lifting his chin in the direction of the fridge.
Dex had glued some magnetic strips to the back of the canvas frame and slapped it on the side of his fridge. He'd forgotten about it being there. "Yep."
Four pairs of eyes swivelled to the painting. Linc got up—of course he did—to inspect it closer. He plucked it off and brought it back to the table. "That's some girly-assed goal posts," he said as he passed it around.
Dex felt unaccountably twitchy at the painting being pawed by a bunch of blokes who wouldn't know a work of art from their elbows.
"Looks like those murals we saw at the kids hospital last week," Bodie said when it got to him. "Hey, wait a minute…" He glanced at Dex. "This is her signature, too." He pointed at where Harper had signed it. "I remember that little heart instead of the a."
Dex wondered how long it would take Linc's filthy mind to connect the dots.
Not long as it turned out.
"Aha," he crowed grinning around his beer bottle as he took a triumphant swig. "So that's where you disappeared to the other day."
"And came back with a mysteriously wet jersey," Tanner added.
Dex glared at his friend. "The tap over sprayed."
Everyone laughed. "Something over sprayed," Linc said. "It's usually what happens when you live like a monk. Massive sperm pressure, man, I'm telling you, it'll kill you."
"And what would you know about MSP, Linc?" Donovan quipped.
"It's platonic," Dex growled, wanting to put an end to the conversation for once and all.
"Sure it is," Tanner grinned. "If platonic means ripping one off with Chuckie's sister in a hospital full of sick kids."
Dex flipped him the bird. "Bite me."
"Methinks he doth protest too much," Donovan mused.
"He doth wha?" Linc frowned.
Donovan rolled his eyes. "It's Shakespeare, dickhead."
The guys laughed but Dex was done with them discussing him and Harper. "For Chrissakes, are we playing or not?" he demanded then glared at Ryder. "I need four fucking cards."
Everyone laughed, but Ryder dealt and the game got back on track.
Excerpts. © Reprinted by permission. All rights reserved.

What do you want people to take away from reading this book?
I've never really been a writer who wants a reader to take anything away from a book other than a few good hours of solid entertainment. But I guess if you're a curvy girl like Harper (and me!) then I hope you'll feel like there's a Dex out there for you too!
Thanks for blogging at HJ!
Giveaway:

Ebook copy of Playing By Her Rules (Sydney Smoke Rugby Series) by Amy Andrews
To enter Giveaway: Please complete the Rafflecopter form and Post a comment to this Q:

I've taken great care not to put a clothing size label on Harper because "curvy" means different things to different people and I didn't want to prescribe that. When you're reading a curvy heroine would you prefer to have a specific number in mind?
Book Info:
Harper Nugent might have a little extra junk in her trunk, but her stepbrother calling her out on it is the last straw… When rugby hottie, Dexter Blake, witnesses the insult, he surprises Harper by asking her out. In front of her dumbass brother. Score! Of course, she knows it's not for reals, but Dex won't take no for an answer.
Dexter Blake's life revolves around rugby with one hard and fast rule: no women. Sure, his left hand is getting a workout, but he's focused on his career for now. Then he overhears an asshat reporter belittle the curvy chick he'd been secretly ogling. What's a guy to do but ask her out? It's just a little revenge against a poser, and then he'll get his head back in the game.
But the date is better than either expected. So is the next one. And the next. And the heat between them…sizzles their clothes right off.
Suddenly, this fake relationship is feeling all too real…
Book Links:

Meet the Author: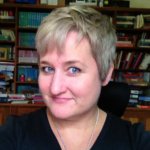 Amy is an award-winning, best-selling Aussie author who has written fifty-nine contemporary romances in both the traditional and digital markets and been translated into over a dozen languages including manga. She is a USA Today best-seller and has sold over two million books featuring lots of sex and kissing.
She loves fabulous travel, good books and great booze although she'll take mediocre booze if there's nothing else. She has two grown kids who never stay away long enough for her to miss them. At sixteen she met a guy she knew she was going to marry and she did.
She lives on acreage on the outskirts of Brisbane with a gorgeous mountain view but secretly wishes it was the hillsides of Tuscany.
Website | Facebook | Twitter |