Today it is my pleasure to Welcome author
Michelle Hazen
to HJ!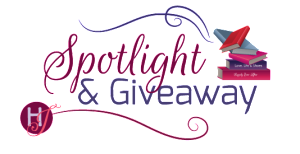 Hi Michelle and welcome to HJ! We're so excited to chat with you about your new release, Playing the Pauses

!


I'm back! Considering all the racy and inappropriate things I said last time, I'm so happy to be a guest again! 😉

Please summarize the book for the readers here: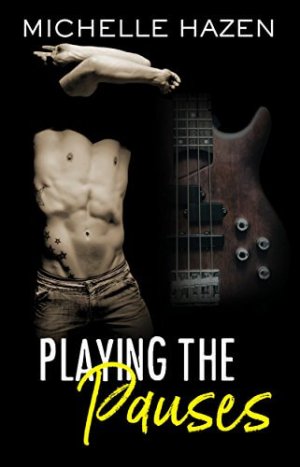 Sleeping with your boss is bad.
But what if your boss is an intensely hot tattoo artist who plays the bass like a god? And, um, what if you're a little bit dying to help him figure out just what kind of kinky he is?
Dom rock star + take charge tour manager.

What's your favorite line(s) from the book?:
"I'm not just fucking you, Kate." He takes a step forward, caging me into the wild heat of his body, the ferocity in his voice. "If that's what you thought this was, you haven't been paying enough attention."
When you sat down to start this book, what was the biggest challenge you faced? What were you most excited about?
Problem: Danny is too weird.
What I mean by that is the biggest challenge to writing this book was that it's Danny's book, but I couldn't write it from his perspective because his mind is this foreign, very quiet place. He's impulsive in that he knows what he wants to do in every situation and he spends zero time thinking it over or exploring his mental options, which means that a book written from his perspective would make very little sense.
Instead, I had to write it from Kate's perspective, and getting to know Danny through the eyes of someone who kind of can't help but love him? It was delicious.
Please tell us a little about the characters in your book. As you wrote your protagonist was there anything about them that surprised you?
Danny is introduced in Book 1 of this series as a "vending machine vegetarian" = aka a vegetarian who hates fruits and vegetables.
I didn't know WHY he was a vegetarian until he tells the story in this book. I was watching my fingers type it with no idea what would come out. It was such a surreal but exciting experience!
What have you learned about your own writing process/you as an author while writing this book?
Trust the characters.
Several times, what was right for their story went against traditional wisdom for how to write a romance. I think as a result, their story feels all the more real and genuine. For instance, the twist in Ch 3. For normal romance pacing, it happened way too early, but the characters just…went there. And I couldn't stop them.

The First kiss…
His fingers slide around my shoulders. My skin sings to life, the scent of black pepper and rain-washed wood filling my deflated lungs before Danny's lips touch mine.

His body is hard, lean muscle and vivid energy arousing every part of me it is pressed against. I always thought his mouth would be hard too, but it's terribly soft: sweet safety cradling me as the heat of his tongue sweeps inside. His scent winds into my hair along with his long fingers, and he holds me in a way I've never been held, like he's supporting the weight of every crazy thought I had on the ride over here, while his lips sip away all the pain that has been ricocheting through my body.

Danny shifts back, my face sheltered between his palms. His eyes are easy again, and it makes me so, so happy, the feeling filling me up like a balloon swelling inside my ribs. He tips my chin down and leaves a kiss on my forehead, his lips so much different now that they've tasted mine.

I didn't know. He's always been sweet to me, quick to smile when I make a joke or to distract me when I've been on the phone to my mother. He's said he didn't want us to be short term, but until this second, I didn't realize what that all meant.

Danny O'Neil can't be in love with me. He just…can't.
Did any scene have you crying or laughing (or blushing) while writing it?
I am not going to lie, half the sex scenes in this book made me blush to write. Danny's not…PG13. And Kate's a wildcat. THEY were not blushing at all, but I sure was!
In the interest of not blushing now, I'm going to share a line that always makes me laugh instead. It's a question to Kate, the tour manager.
"Do you have kids?"
"Nah, I have guitarists instead. They're cute, they cry a lot, and they need me."
If your book was optioned for a movie, what scene would you use for the audition of the main characters?
The opening scene, where they first meet in the airport. Kate doesn't REALLY notice Danny until he opens his eyes and he doesn't REALLY notice her until the first time he hears her laugh.
I'd choose this scene first, because anybody who plays Danny has to be able to hold your attention with utter intensity before he ever says a word.
And second, because the shift in each of them is so dramatic when they do notice each other, and I'd love to see a pair of actors translate that to the screen.
—
But then Danny opens his eyes and I freeze as their intensity crackles down my body and nails me straight in the panties. He is pure, dark sex appeal, full-strength delicious kink.

Danny shrugs himself straight in the chair and everything that looked wiry before transforms itself into a lean pull of muscle with that single, lazy movement. The edge of his hoodie rucks up to reveal a languid hipbone and in its stillness, I sense the tension that gathers right before the thrust.

I cross my legs. Mental note: Get laid. Preferably before we go wheels up in the next city.
Readers should read this book….
Because Danny is addictive as all hell.
And Kate is so independent and confident, but she plain old CARES about Danny. She wants him to be okay, and that ends up putting her in a lot of situations she'd otherwise avoid for the sake of being free to chase her dreams.

What are you currently working on? What are your up-coming releases?
I wrote the whole Sex, Love, and Rock & Roll series ahead of time so I could roll it out at binge-reading speed. The next installment is a novella called "Tie Me Down" out May 7 and starring Kate and Danny!
After that is "Insatiable," a novel following lead singer and sex addict Jax as he falls for a rock and roll diva even more famous than he is. That will be available on July 2nd.

Thanks for blogging at HJ!
Giveaway:

A pair of guitar-shaped earrings!
To enter Giveaway: Please complete the Rafflecopter form and Post a comment to this Q:

What's your favorite tattoo you've ever seen? If you don't have a favorite tattoo, favorite photograph or painting works, too. Art is art!
Excerpt from Playing the Pauses:
I set my cooling tea on the floor beside me and lay my head on the back of the couch, so many questions about Danny's life swirling through my head.

He's never opened up so much before and being here in his home makes him look so different to me. Somehow more touchable and even more distant all at once.

He's not just an enigmatically sexy bassist now. He's a man with bare feet and a bathroom neatly organized into baskets, whose wallet is open to any roadie in a tight spot, who never makes small talk but always seems to start a poker game just when the tempers on the tour bus are starting to spark.

He'll make somebody an incredibly devoted husband someday, give her terrible in-laws and drive her crazy by never remembering to pick up milk on his way home. But I know all it will take is one slight smile, a crinkling at the edges of those vivid eyes, and she'll forgive him anything.
Excerpts. © Reprinted by permission. All rights reserved.


Book Info:
Rock Star Dom + his Queen of the Spreadsheet employee = KRYPTONITE
Kate is a globe-trotting tour manager who can't be tied down.
Danny is a Dominant rock star and tattoo artist who needs her help to explore his true kinks.
Kate just got her big break, running an international tour for a rising band. Her job is everything to her…at least until she meets the band's enigmatic bass player.
After they collide in one unforgettably erotic night on a hotel balcony, he comes to her with a proposition. As a former BDSM club performer, Danny's spent so long fulfilling other people's fantasies that now he wants to reclaim his own—and he says she's the only one who can help.
Getting caught in bed with her rock star boss could cost her career, and yet there's something about Danny's quiet intensity that she can't resist. He steals her heart, hard. But the end of the tour is approaching, and their jobs are headed two different directions.
To be together one of them will have to stop touring, but the only thing they crave as much as each other is music.
Escape into the Sex, Love, and Rock & Roll series, which follows Danny's band from dive bars to the big time. Click now to meet the band!
Book 2 of an NTRWA award-winning series
**This book can be read and understood as a standalone, but does contain spoilers for earlier books in the series.**
Book Links: Amazon | B&N | iTunes | kobo | BAM |


Meet the Author: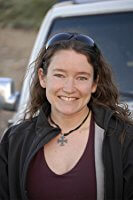 Award-winning author Michelle Hazen is a nomad with a writing problem. Years ago, she and her husband ducked out of the 9 to 5 world and moved out on the road. As a result, she wrote most of her books with solar power in odd places, including a bus in Thailand, a golf cart in a sandstorm, and a beach in Honduras.
Currently, she's addicted to The Walking Dead, hiking, and Tillamook cheese.
Website | Facebook | Twitter |