Today it is my pleasure to Welcome romance author
Carla Caruso
to HJ!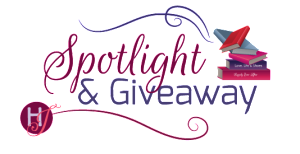 Hi Carla and welcome to HJ! We're so excited to chat with you about your new release, Pretty Famous!

Hello. Thanks a million for having me!

Please summarize the book for the readers here: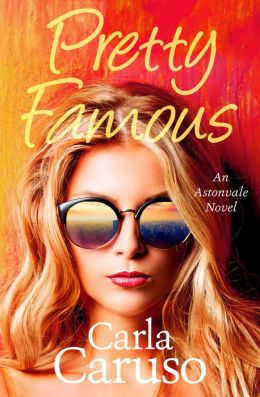 Well, imagine a dark secret from Hollywood's Golden Age being uncovered, a possible prince-in-hiding showing up in town, and neat-freak heroine Celeste Pretty organising her upcoming engagement party amid it all. The prestigious suburb of Astonvale is about to implode with all that's going on!

Please share the opening line of this book:
Celeste Pretty hopped from one foot to the other as she slotted her key in the front door, desperate to relieve herself. She'd been with one of her professional organising clients all day: a female bodybuilder who liked to 'flip' her wardrobe each season, even if its contents consisted largely of scraps of fluoro Spandex no matter the weather. All the protein shakes and green juices Celeste had downed on the job had taken their toll.
Please share a few Fun facts about this book…
This time in my rom-com mystery series professional organiser Celeste Pretty shares the spotlight with her nemesis, Imogen Karmel.
Celeste swore she'd never work the with uber-blonde interior designer again, but then she's presented with a project she can't refuse. The prestigious Astonvale College is celebrating its centenary and needs the pair to ensure the festivities go off without a hitch…
For research, I read a tonne of books by Cindy De La Hoz – like A Touch of Grace: How to Be a Princess, the Grace Kelly Way – to get me inspired for the Hollywood and royalty-themed parts of the book! Highly recommended reading.
Was there a scene in this book that was harder to write than others?
Oh, I always find the love scenes a bit hard (no pun intended!). I think because I write romantic comedy style, it can be tough to slip into that more emotional, serious mindset – and get it right.
Here's a snippet of what I was tackling, anyway!…
There was a beat of silence, and then, a voice sounded from the other side. 'It's just me. Sorry. I heard your door banging. I didn't want it to wake you.'
It wasn't a burglar or a murderer. It was Hunter. Her Hunter. Her prince.
Wrenching at the knob, she flung open the door and there he stood, the sliver of moonlight spilling in from the en suite illuminating his features. His eyes as blue as Frank Sinatra's. His jaw as chiselled as Michelangelo's David. His well-built frame, encased in a borrowed maroon robe. Darn her bare face and flimsy T-shirt.
She felt her chest heave up and down as the wind whistled outside. Words eluded her. She could almost see their hormones colliding in the air. Then he took a small step forward — a giant leap for them — unbelievably placed a hand in the small of her back, and leant to press his lips against hers.
What do you want people to take away from reading this book?
Not to be ashamed about your past! Celeste Pretty is always a bit hung-up about having gone to a government-run state school and not having grown up in the leafy suburb of Astonvale, but it's the present really that matters. And what you choose to do with your life today!
What are you currently working on? What other releases so you have planned for 2015?
It's taken me a while to get around to it, but I'm finally tackling a manuscript that draws on my Italian ancestry and market gardening heritage. The working title is Tomato Dust and it follows a present-day hero and heroine, the heroine's mother in the hippy-trippy 1970s, and her grandmother when she first arrived in Australia from Italy. I am LOVING working on it. Don't know why I didn't get around to trying my hand at it sooner. I'm also blogging about the research process for the book at www.theunitalianwife.com. Check it out PLEASE!
Thanks for blogging at HJ!
Giveaway:

An ebook copy of PRETTY FAMOUS by Carla Caruso, wherever you are in the world!
To enter Giveaway: Please complete the Rafflecopter form and Post a comment to this Q:

Who's your favourite royal and why?
Excerpt
'We need to make a quick detour.'
'Sorry?' Celeste yelped as Imogen suddenly grabbed hold of her arm, pulling her towards the door of a beauty salon, which had an 'open' sign flashing. First Ginny with her detours and now Imogen. They'd only just gotten out of the taxi, too, and were metres from the cabaret venue, the city lights washing the bitumen with colour. Who even knew a salon would be open this late? 'You can't really need an express pedi at this hour!'
'Nope,' Imogen said, holding open the salon's glass door and virtually pushing Celeste through the opening. 'We need a spray tan.'
'A what?'
The closest Celeste had gotten to being sprayed before was using a self-tanning moisturiser on her arms and legs. Her peachy complexion didn't really lend itself to all-over bronzing…
'You didn't tell me earlier your client was a female bodybuilder,' Imogen whined. 'Lorelei and all her friends will be tanned to the hilt. We'll look like ghosts next to them.'
'Look, I'm happy to wait for you to get bronzed, if it's a concern of yours, but personally I'd rather not.'
Imogen lowered her head, peering up at Celeste with puppy-dog eyes. 'I really don't want to do anything alone tonight. C'mon, Celeste, live a little.'
For whatever reason, Imogen did seem rather fragile. Celeste hadn't wanted to probe too much on the ride over for fear of Imogen totally losing the plot. Perhaps she should just go with it. She could wash all traces of the night off her skin once she got home. And, besides, it could have been worse, she could have been agreeing to a late-night tattoo.
'Fine. I'll do it.'
'Yay!' Imogen exclaimed, bounding Bambi-like towards the counter, where a Spanish-looking girl in her twenties was twirling her black plait and staring dully at a computer screen. Imogen got the girl's attention. 'Hi, do you have time for two last-minute spray tans, pretty please?'
'Sure, it's fairly quiet this time of night.' The girl's eyebrows were so perfectly arched they almost made her look angry, though she was smiling. 'I'm Nita. You have the honour of being my very last customers for the night.'
What an honour. Celeste attempted a smile as Nita leant down to get something from behind the counter, showing off ample cleavage barely fenced in by a white tank. Averting her gaze, Celeste used the chance to properly check out her surroundings. The chicest thing about the poky place — themed in red, black and white — was an Audrey Hepburn wall painting.
Nita abruptly stood up again, causing her big, gold hoop earrings to swing at the end of her lobes. She had two little clear plastic bags and shower caps in her fingertips. One of each was handed to the pair. 'These are yours. How about I do your tans together to save time? Follow me and I'll show you where to get ready.'
As Nita's denim-clad tuckus disappeared through an archway, Celeste followed behind, peering into her little bag. The piece of fabric inside was actually an ultra-tiny disposable T-string! That was all she was meant to wear with the shower cap? Far out, what had she gotten herself into?
Book Info:
A dark secret from Hollywood's Golden Age. A possible prince-in-hiding. Astonvale's about to implode…
Professional organiser Celeste Pretty swore she'd never work with uber-blonde interior designer Imogen Karmel again, but then she's presented with a project she can't refuse. The prestigious Astonvale College is celebrating its centenary and needs the pair to ensure the festivities go off without a hitch.
As Celeste sets to work in a flurry of activity – in between organising her own engagement party – she finds herself blowing away the cobwebs on a sixty-year-old secret. Meanwhile, Imogen becomes enamoured with a substitute teacher, Hudson Addison, who may or may not be a royal in hiding. And there's nothing Imogen dreams of more than becoming a princess.
Will all be revealed on party night?
Book Links:

Meet the Author: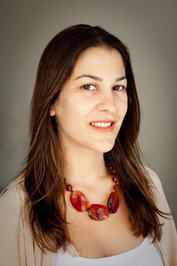 Carla Caruso was born in Adelaide, Australia, and only 'escaped' for three years to work as a magazine journalist and stylist in Sydney. Previously, she was a gossip columnist and fashion editor at Adelaide's daily newspaper, The Advertiser. She has since freelanced for titles including Woman's Day and Shop Til You Drop. These days, she plays mum to twin lads Alessio and Sebastian with hubby James. Visit www.carlacaruso.com.au.
Website | Facebook | Twitter |