Today, HJ is pleased to share with you Jayne Ann Krentz new release: 

Promise Not to Tell

A broken promise reveals a terrifying legacy in this electrifying novel from the New York Times bestselling author Jayne Ann Krentz

A painter of fiery, nightmarish visions throws herself into the sea—but she'll leave some of her secrets behind…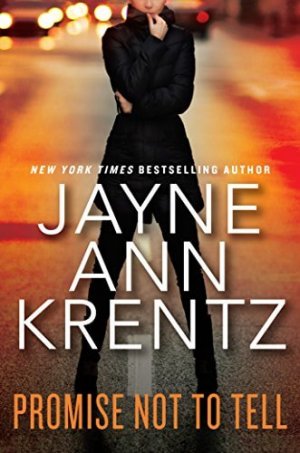 Seattle gallery owner Virginia Troy has spent years battling the demons that stem from her childhood time in a cult and the night a fire burned through the compound, killing her mother. And now one of her artists has taken her own life, but not before sending Virginia a last picture: a painting that makes Virginia doubt everything about the so-called suicide—and her own past.

Like Virginia, private investigator Cabot Sutter was one of the children in the cult who survived that fire…and only he can help her now. As they struggle to unravel the clues in the painting, it becomes clear that someone thinks Virginia knows more than she does and that she must be stopped.

Thrown into an inferno of desire and deception, Virginia and Cabot draw ever closer to the mystery of their shared memories—and the shocking fate of the one man who still wields the power to destroy everything they hold dear.

Enjoy an exclusive excerpt from Promise Not to Tell 
"This is Virginia Troy," Anson said before the situation could deteriorate further. "One of the kids in the barn."
He did not need to say anything more.
Cabot went very still.
"Virginia," he said. He spoke very softly. "I remember you. Little kid. Dark hair. Big eyes. You had a book that night. You wouldn't leave it behind."
On the surface his tone was devoid of all inflection. Anson wondered if Virginia heard the echoes of the nightmares that moved in the depths.
"And I remember you," Virginia said. Her voice was equally neutral. "You were the one who told the rest of us to go low to avoid the smoke."
Oh, yeah, Anson thought. She had sensed the bad stuff, all right. He could hear the same grim echoes in her words.
"I assume you're here because of what happened that night," Cabot said.
That was Cabot for you, Anson thought. He had the gift—or the curse, depending on your point of view—of being able to put a couple of stray facts together and add them up in a hurry.
"How did you know?" Virginia asked. Curious, but not surprised.
"No other reason you would show up now, after all this time," Cabot said.
"No, I suppose not," Virginia agreed. "I was just telling Mr. Salinas—"
"Anson," Anson said.
She dipped her head slightly in acknowledgment of the invitation to use his first name.
"I was just telling Anson that my grandparents encouraged me to put the past behind me," she said. "I have tried to do that."
"Didn't work, though, did it?" Cabot said.
Some people would have been offended by the observation. Virginia gave Cabot a wry smile.
"No," she said. "Did it work for you?"
"No," Cabot said. "Gave up trying a long time ago. Makes more sense to acknowledge the power at the core and channel it."
Virginia studied him intently for a moment and then she nodded. "I see."
"Don't mind him," Anson said. "He says things like that from time to time. It's martial arts crap, I mean, philosophy."
"Sort of like saying that 'some things are best appreciated in their purest, most essential forms,'" Cabot said, deadpan.
Anson groaned. But Virginia did not miss a beat. To his amazement, a smile came and went in her cool green-and-gold eyes.
"I see that martial artists and art gallery owners have a few things in common," she said. "We both get to say pretentious stuff that sounds way more insightful than it actually is."
Cabot looked intrigued by the concept that they might have something in common. "Do you say pretentious stuff a lot?"
"Mostly just when I'm trying to sell some art. You?"
"Mostly just when I'm trying to sound like I'm a hotshot private investigator."
Time to move on, Anson decided. He sat forward and clasped his hands on his desk. "Virginia owns an art gallery here in Seattle. She wants us to investigate the death of one of her artists who was living on an island in the San Juans. Says the local authorities are calling it suicide. She has her doubts."
"What does this have to do with the past?" Cabot asked.
"If I'm right," Virginia said, "if Hannah Brewster was murdered, then I think we have to consider the possibility that Quinton Zane is still alive."

Posted by arrangement with Berkley, a member of Penguin Group (USA) LLC, A Penguin Random House Company. Copyright © Jayne Ann Krentz, 2018.
Giveaway:

Print copy of PROMISE NOT TO TELL by Jayne Ann Krentz
To enter Giveaway: Please complete the Rafflecopter form and post a comment to this Q:

What did you think of the excerpt spotlighted here? Leave a comment with your thoughts on the book…
Meet the Author: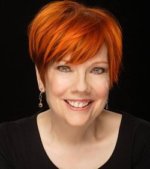 Jayne Ann Krentz is the author of more than fifty New York Times bestsellers. She has written contemporary romantic suspense novels under that name, as well as futuristic and historical romance novels under the pseudonyms Jayne Castle and Amanda Quick, respectively. There are more than 35 million copies of her books in print.