Today it is my pleasure to Welcome romance author 
Tania Joyce
 to HJ!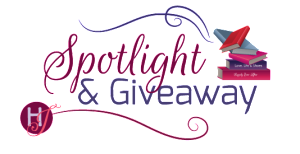 Hi Tania and welcome to HJ! We're so excited to chat with you about your new release, Propositions!

My favorite scene in Propositions, of course, involves some damn, hot sex. It's when my heroine, Jessica Mason, and my hero, Nate Somers have wild sex on the table in his apartment.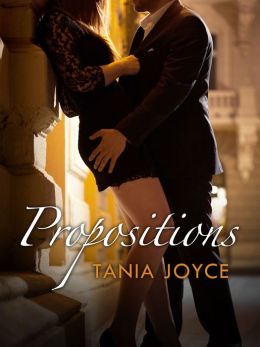 This is one of my favourite scenes because the two characters just give into their lust. It occurs after Nate and Jessica have met to apologize for their unethical behaviour after their first encounter and agree to not let it affect their working relationship – their aim is to forget that being together ever happened. However, both parties struggle to keep their hands off each other. The chemistry and tension between the two of them is electric. Jessica returns to her office in a fluster and all hot under the collar after meeting with Nate. She can't think straight with the thoughts of him bombarding her mind. Feeling frustrated, she heads over to Nate's apartment and seduces him, right after he opens the door.

Stumbling down the hallway, knocking things off the table, trying to tear each other's clothes off in the heat of the moment and finally getting what they both crave. This scene is full of heat, passion, and erotic sex. There's something wild, raunchy and exhilarating about a quickie – especially one with someone you shouldn't be sleeping with.
After Nate and Jessica have sex, their conversation plays around agreeing to have a fling while Nate is in town – they approach the whole thing like coming up with the terms and conditions of a business proposition. Both have issues that they want to avoid in order to protect their hearts, reputations and business interests. While serious, it still has elements that are fun and flirtatious.
Excerpt:
It took a moment for her to catch her breath. Nate held her against his chest and she could feel his heart racing. He chuckled as he looked down at her. "I thought you were adamant about keeping our relationship strictly professional."
"I might have to change professions," Jessica said matter-of-factly.
This scene is the very essence of the book and the foundation for moving forward. It's hot!
Love to you all ~Tania Joyce
Thanks for blogging at HJ!
Giveaway: 

2 Digital copies of  Propositions by Tania Joyce
To enter Giveaway: Please complete the Rafflecopter form and Post a comment to this Q: 

What is your favourite romantic scene in a movie?
About the book:
No strings attached … or so she thought.
Following years of sacrifice and struggle, Jessica Mason now co-owns a successful marketing agency in Sydney. All Jessica wants to do is focus on growing her business and maintain the lifestyle she's worked so hard to achieve. But everything changes when her agency wins a major contract for the opening of the new Somers Hotel and she has to take on the account.
Nate Somers is a workaholic trying to please his retiring father. When he meets captivating, go-getting Jessica, the prospect of a short-term love affair sounds like a proposition he'd be crazy to decline.
But when Jessica spends a weekend away at her favorite vineyard retreat, she runs into Troy Smith, the ex-boyfriend who left her broken and vulnerable years ago. Things don't go to plan when the well-kept secrets from her past are revealed and Troy starts weaving his way back into her life.
With her business at stake and hearts at risk, Jessica's future is destined to change. Who will end up making Jessica a proposition she simply cannot refuse?


Meet the Author: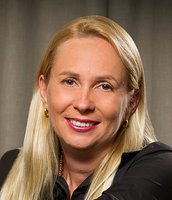 Tania Joyce is an Australian author of New Adult and Contemporary Romance novels. Her stories thread romance, drama and passion into beautiful locations ranging from the dazzling lights of Sydney Harbour or the glitter of New York, to the rural countryside of the Hunter Valley or Darling Downs.
http://taniajoyce.com