Today it is my pleasure to Welcome New York Times Bestselling author
Katee Robert
to HJ!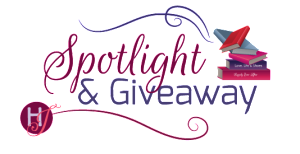 Hi Katee and welcome to HJ! We're so excited to chat with you about your new release, Protecting Fate!

Thank you so much for having me!

Tell us about the book with this fun little challenge using the title of the book: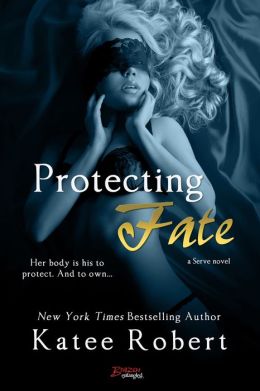 P is for private residence in the middle of nowhere
R is for risky business in the backseat
O is for only three times
T is for tie me up, tie me down
E is for erotic wax play
C is for cold cereal
T is for testing limits constantly
I is for irrational fear of sleeping next to someone
N is for night swimming
G is for going the distance
F is for freedom
A is for angry cooking
T is for tangled mess of emotions
E is for exhibitionists

Please share the opening line of this book:
"You're being overprotective and paranoid." Sara Reaver paced the sidewalk, ignoring the stares of the people waiting in line to enter Serve. She turned to face the street and made an effort to keep her voice down.
Please share a few Fun facts about this book…
This book is my first "bodyguard" book. The hero is charged with keeping the heroine safe from some bad people she crossed.
This book also combines that with my favorite trope of Older Brother's Best Friend. I love the the story that came about by playing with that dynamic. Both that trope and the bodyguard trope add an element of the forbidden, which is just downright hot.
The First Kiss…
"I think it took everything you had not to touch me back at Serve. To slip your hand between

my legs and—"

He kissed her, his tongue slipping between her lips as if to put her words to rest. Well, if this was how he went about shutting her up, she was going to run her mouth more often.

Sara shifted her grip, sliding her hand up and down the denim covering his length, squeezing until his arms came around her and he shifted her to straddle him. She had the presence of mind to glance over her shoulder at the glass dividing the backseat from the front, but he gripped her hair and brought her mouth back around to him. "He can't see or hear."

"Okay." She wouldn't really care if he could at this point, as long as Z didn't stop touching her.
If your hero had a sexy-times play list, what song(s) would have to be on it?
Oooh, that's a good question!
Z would have:
Na Na – Trey Songz
Like a Wrecking Ball – Eric Church
Motivation – Kelly Rowland
What do you want people to take away from reading this book?
That the past only gets in the way of the future if you let it. Both my hero and my heroine have a boatload of issues because of things that they've done (or have been done to them) in the past. They have to be brave enough to set their fears aside and risk getting hurt horribly in order to find their happily ever after.
What are you currently working on? What other releases do you have planned for 2015?
I'm currently working on the second book in a new series that starts this year. The first book, The Marriage Contract, will be out June 2nd, and it centers around two members of prominent Boston crime families who have to fight their attraction for each other while they attempt to prevent an underground war from breaking out.
In addition to that, I have the final two books and one novella in the Out of Uniform coming out this year (May, September, and October, respectively). So it's going to be a busy year!

Thanks for blogging at HJ!
Giveaway:

A $15 gift certificate to either Amazon or B&N.
To enter Giveaway: Please complete the Rafflecopter form and Post a comment to this Q:

What's your favorite bodyguard romance?
Excerpt from Protecting Fate: 
"You want this?"

"Yes."

"Then relinquish control."

She was already shaking her head, but she didn't know if it was in protest or agreement. She arched her back, the position offering up her breasts for him, but his mouth stopped at her sternum. "Give it up, Sara." His voice had dropped a full octave and sounded more like a growl than a whisper.

She had the sudden hysterical thought that the man between her legs was more dangerous than any out for her blood in NYC. And he wanted her submission. "How long?"

His dark chuckle against her skin sent a line of lightning straight to her core. "Until I'm done with you."

Who was this man? Because he wasn't the same one who'd walked away from her in Serve, or even the one who'd thrown her over his shoulder less than half an hour ago. And, damn her to hell and back, she wanted him even more knowing that. He really was the big, bad wolf, and she

wanted him to follow through on the promise of his grip on her body and his lips moving against her skin.

But did she want him enough to throw caution to the wind and take what he was offering?

Sara never went into any situation without first ensuring that she'd have the upper hand—especially sex. She definitely wasn't going to start now, no matter how much she

wanted him. "Three."

"Three?"

"You get me three times. Then it ends."

Z made that growling sound again. "Fine." He lifted his head and met her eyes. "Pick a safe word, Sara."

Holy shit. She'd wondered if the spanking thing was an indication of darker desires. Apparently the answer was a resounding yes. She searched for a safe word. Normally, the few times she played, she stuck with the generic "red." It didn't feel right this time, for reasons she refused to examine too closely. Instead, she responded to the borderline feral look in his pale green eyes. "Wolfman." His slow grin did nothing but reinforce the similarities.
Book Info:
Her body was his to protect. And to own…
Fixer Sara Reaver is furious when she discovers that she's not only been exiled to the country for her own safety, but she's been assigned a bodyguard. Zebadiah?"Z" Loreto may be her brother's best friend, but he's also one big, bad, and very sexy wolf of a man…and Sara's determined to make him come out and play.
And oh, Z wants to play. But Sara Reaver is definitely off-limits and Z promised himself never to unleash his dark desires ever again. Still, he can see that she craves the harsh and sensual hand of control.
It will mean crossing professional and personal boundaries. Breaking their own rules. And they'll both discover just what happens-for good or bad-when they relinquish complete control…
Book Links:

Meet the Author: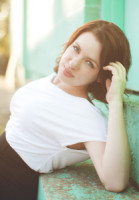 New York Times and USA TODAY bestselling author Katee Robert learned to tell her stories at her grandpa's knee. She found romance novels at age twelve and it changed her life. When not writing sexy contemporary and speculative fiction romance novels, she spends her time playing imaginary games with her wee ones, driving her husband batty with what-if questions, and planning for the inevitable zombie apocalypse.
Website | Facebook | Twitter |