Today it is my pleasure to Welcome author
J.K. Coi
to HJ!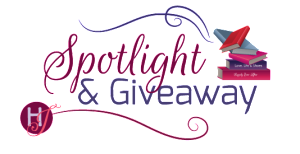 Hi J.K. Coi and welcome to HJ! We're so excited to chat with you about your new release, Protecting His Assets!
Hi, it's great to be here!

Please summarize the book for the readers here: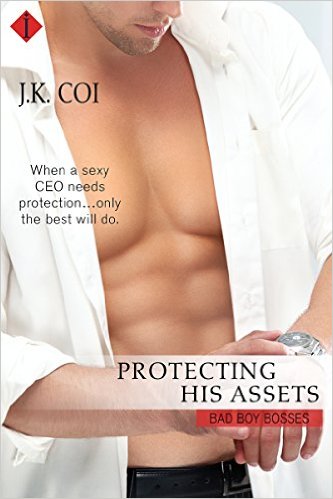 Protecting His Assets is a twist on the bodyguard trope, because in this story the heroine is guarding the hero. Steve Nolan is a bit of a celebrity playboy who has no shortage of female companionship…which makes April Porter–a kick-ass and beautiful woman perfect for the job. Nobody will suspect that she's there as his bodyguard.
April and Steve are from very different worlds, and she's been burned before by the class gap and doesn't want to let her guard down again. Steve's learned from experience to keep his true self close to the vest unless he wants his privacy aired to the entire world. Because of it, most people take his flirty, playboy image at face value and don't get to see the genuine guy with a math geek's heart that he really is.

Please share the opening lines of this book:
"This is bullshit!" There weren't any appropriate words to describe what Steve Nolan was feeling right now…but that would do for starters. He closed his hand into a fist on the thick oak desktop and glared at his business partner, Ben Harrison. "How am I supposed to get anything done with a babysitter dogging my every move?"
Please share a few Fun facts about this book…
I got the idea for April Porter after reading a news article that Kate Middleton has a female bodyguard. The theme became one of highlighting strong, independent women, and proving that a strong woman only makes a strong man better.
If your book was optioned for a movie, what scene would you use for the audition of the main characters and why?
"This job is a waste of your time and abilities," he said. "If you happened to want to hand in your resignation, I would make sure you still got paid."
She took a step forward, the look on her face telling him that she was clearly considering it. And why not? It was easy money for someone in her position. She could take it and still get another client before the end of the day.
He met her halfway until he towered over her and they stood only inches apart. "That doesn't mean we couldn't still see one another," he murmured, looking down at her pink lips and thinking about kissing her right here, right now. "Perhaps one night next week?"
With her head tipped back and that intensely direct gaze fixed on him, she lifted one slim brow, and his gut clenched with another hard stab of sexual awareness. "That's pretty bold," she said, biting her lip suggestively.
He shrugged. "I don't like to waste time when I see something I want."
"And you want…me?" The rigid bodyguard persona had finally cracked, and her voice lowered to a delicious purr.
I'd love to see this scene played out because it's important for the actress to be able to show the camera that she knows exactly what Steve Nolan is all about, and she's playing along…to mess with him because she wants him to know that she's not going to fall for his shit just because he has a pretty face. 😀
What do you want people to take away from reading this book?
It's a fun book with fun characters. It doesn't take itself too seriously, but it has a good message about equality among the sexes and not letting the past keep you from living in the moment.
What are you currently working on? What other releases do you have planned for 2015?
Book 3 (Sleeping with the Opposition) is scheduled for release in the Spring of 2015. It's about Leo (who makes a cameo in Protecting His Assets) and Bria, whose marriage is on the rocks after a devastating loss and whose careers are clashing when they end up on opposite sides of the bargaining table, representing celebrity clients in a flashy, messy divorce case.

Thanks for blogging at HJ!
Giveaway:

Digital copy of PROTECTING HIS ASSETS
To enter Giveaway: Please complete the Rafflecopter form and Post a comment to this Q:

In Protecting His Assets, Steve Nolan uses his playboy reputation to hide his vulnerabilities from the world. Which real-life bad boy celebrity would you want to redeem?
Excerpt from Protecting His Assets:
She entered the changing room just as he laid his head back and closed his eyes. She tried on three of the black dresses without feeling much excitement about any of them one way or the other, even though the salesclerk had done a good job estimating her size. The last dress wasn't actually black. It was a deep cobalt blue. It slid over her curves like it was made for her, and it brought out the color of her eyes.

She took it off and pulled on her suit pants and shirt before folding the garment over her arm. She opened the door. The saleswoman threw a bemused glance at the big man sleeping in the chair. "Out like a light," she whispered. "I've had a few husbands doze off after an hour or so waiting for their wives to make a decision, but never in less than five minutes."

"It's been a long few days," April explained. She handed over the dress. "I'll take this one."

"I was hoping you would say that," she said with a satisfied smile. "I know it isn't black, but I took a chance because the cut is fantastic."

As the woman went up front to wrap it, April allowed herself to look at Nolan. The kink in his hair beckoned, and she was reaching out to run her fingers through it when she realized what she was doing and stopped herself.

"Not sleeping," he said. She gasped and stepped back. He hadn't moved a muscle, but his eyes had opened and his stare was focused and intent. Her stomach fluttered with anticipation, and she wished she had put her suit jacket back on again. "Just resting my eyes."
Excerpt. © Reprinted by permission. All rights reserved.

Book Info:
When a sexy CEO needs protection…only the best will do.
CEO Steve Nolan is wealthy, successful, and in danger. Now, thanks to his business partner, he has a bodyguard—a rigid, controlled woman with a smoky voice that invites steamy thoughts of rumpled sheets and oh-so-satisfying sleepless nights. So if Steve has to play the game, he's going to make damn sure he's in charge of the rules…just as long as no one finds out.
April Porter has met incredibly handsome, high-powered men before. Guys just as smooth, who didn't take her seriously, and who broke her heart. So she's just here to do her job and stay focused and professional.
Even if Steve Nolan isn't just another rich jerk.
Even if the sexual spark between them keeps getting hotter.
And even if protecting his business and his ass(ets) means April could lose her heart in the bargain…
Book Links:

Meet the Author: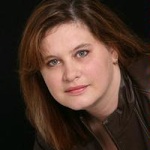 J.K. Coi is a multi-published, award winning author of contemporary and paranormal romance and urban fantasy. She makes her home in Ontario, Canada, with her husband and son and a feisty black cat who is the uncontested head of the household. While she spends her days immersed in the litigious world of insurance law, she is very happy to spend her nights writing dark and sexy characters who leap off the page and into readers' hearts.
Website | Facebook | Twitter |