Today it is my pleasure to spotlight 

Quarterback Draw

 by New York Times bestselling author 
Jaci Burton!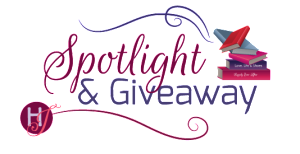 In the latest Play-by-Play novel from the New York Times bestselling author of Straddling the Line, a sexy quarterback is finally playing for keeps…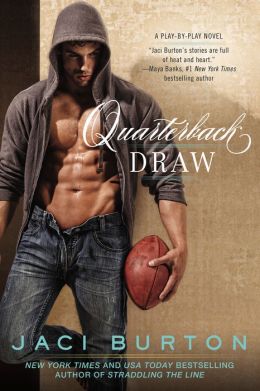 Grant Cassidy knows how to be a football star—flash that dazzling smile, throw the winning pass, get the girl. But while the hot quarterback loves the game and the lifestyle, no woman has come close to catching his heart. Then he matches wits with a smart, gorgeous model, and Grant finds himself wanting more than a fling.
Supermodel Katrina Koslova might live in a world of glitz and camera flashes, but she works hard to provide for the family that relies on her. She doesn't have time for fun—much less a boyfriend—but Grant seems determined to be the exception to Katrina's rule.
Their explosive chemistry is undeniable, but Katrina's afraid to let go and rely on anyone but herself. Grant intends to ease her fears and prove he's a man of style and substance—a man she can count on.

Exclusive Excerpt from Quarterback Draw:
When the taxi stopped in front of his hotel, he turned to her.
"I thought we might have a little more privacy here. We could go to the bar, have a drink and talk, and you wouldn't have to worry about the kids popping in. What do you say?"
Katrina hesitated. Just what kind of expectations did Grant have? What kind did she have? She wasn't ready for this. Or was she?
It was just the bar, right? And she could go home whenever she wanted to.
So why was her pulse shooting out of the stratosphere?
She'd barely survived dinner with Grant, and all he'd done was hold onto a strand of her hair.
This man was not good for her. He made her think about things. Hot, sexy things she had no business thinking about.
Still. Just a drink. Play it cool, like he didn't matter. She was very good at this.
She shrugged. "Sure, but then I'll have to leave. I have a lot of details to iron out and I have to fly out tomorrow."
He smiled, his hand at her back. "Me, too."
As they walked through the doors of the hotel, she asked, "Details to iron out, or flying out?"
"Both."
He motioned with his hand to the left, toward the bar. It was very late, but the bar was well attended. Vacationers, maybe some business travelers. Perhaps people in town for the game? One of the things she'd always enjoyed about travel was guessing the reason for people's destination.
Their waiter came by and she ordered a cognac. She felt wound up, and she figured that would relax her.
Grant ordered whiskey.
While waiting for their drinks to arrive, she looked around at the people populating the bar.
"Looking for someone?" Grant asked.
"No. It's a game I play whenever I travel. I try to figure out what people are in town for."
Their waiter arrived with their drinks. She took a sip and let the warm liquid slide down. Sweet, sultry, she felt herself relax after a couple swallows.
Much better.
"Is that right?" he asked. "Okay, tell me a few of your guesses."
She held the glass in her hand, but motioned with it toward the couple in the corner. "She's in a short dress, he's in nice slacks and a button-down shirt. Obviously not here on business, but not dressed as tourists, either. My guess? Honeymoon."
He studied them, too. "Why honeymoon and not anniversary?"
She shrugged. "Just the way they're looking at each other like a massive hole in the ground opening up between them couldn't separate them. It's new love, not mature love. Plus, they're young. And look at the way he's rubbing her back, touching her hair. It's like he can't keep his hands off of her."
She nodded, reaffirming her initial thoughts. "Definitely honeymoon."
"Or they're having an affair."
She shot him a glare. "Hey, cynic. Don't ruin my imagined young-love honeymoon here."
He laughed, then took a sip of the whiskey. "Maybe they're just getting to know each other and they're in those initial stages of hot lust. When you know you really want someone, and you can't wait to get your hands on them, get them naked and explore their body."
He dragged his gaze away from the couple and planted it firmly on her, those gray eyes of his turning stormy dark with desire. He laid his arm across the rear of her chair, his fingers lightly teasing the back of her neck.
And then he leaned in to whisper in her ear.
The contact was electrifying.
"That's why he can't keep his hands off her, Kat. He wants her. This whole touching and leaning thing in the bar is foreplay. He wants to get her up to the room as soon as possible so he can take her clothes off and run his hands and mouth over every inch of her skin, to see if she tastes as delicious as she smells."
Katrina's breath caught.
"You smell like something exotic, a musky, enticing scent I can't quite put my finger on."
He pressed his lips to the side of her neck. She let out a small gasp, and shivers popped up on her skin.
"But I'd like to put my mouth on you. All over you, Kat, until you screamed my name."
She swallowed, her throat gone dry. She lifted her glass to her lips, her hand shaking as she did, then took a sip to coat her throat.
"Do you want that?" he asked.
"I . . . no. I don't."
He kissed the side of her neck again. "Okay."
Then he straightened, picked up his glass, and downed the rest of his whiskey in one shot.
"Point out someone else and tell me what you think."
He seemed calm and together, whereas she was an utter wreck. Her nipples were tight points of aching, screaming need, her clit was throbbing and her panties were damp. She was turned on and ready to straddle him right there in the bar, ready to beg him to give her the orgasm she so desperately craved.
And he, Mr. Oblivious, calmly watched everyone else in the bar, completely out of tune with her needs.
Or was he? She casually glanced downward and saw one very impressive erection.
Which only made her own dilemma worse, especially when she pulled her gaze back to his face and caught his knowing smile.
Damn man.
"I have to go," she said.
"Do you?"
"Yes. I have to pack and . . . things."
"Okay. Don't want to keep you from your . . . things." He signaled for the waiter, who brought the check. By the time Grant had signed off on the bar tab and stood, whatever impressive hard-on he'd sprouted had dissipated, much to Katrina's disappointment.
He stood, and so did she, following him outside the bar.
In the lobby, he stopped and turned to her. "Come up to my room. Spend the night with me."
For a fraction of a second, her spirits soared. She'd been surprisingly deflated when he'd cut off their teasing banter so easily in the bar. She appreciated his being a gentleman and all, but at the same time she'd been disappointed, too.
Conflicted much, Katrina?
No. She knew where her responsibilities were, and they weren't in Grant Cassidy's bed. She forced herself to remember the reason she was independent. And all the reasons she didn't want a man in her life.
"I can't."
He nodded, then slid his hands up her arms. "I understand. Can't say I'm not disappointed about that."
She wanted to say she was, too, but those were dangerous waters, and she wasn't about to wade into them. She was in way over her head already.
"Thank you again for tonight."
"I'll walk you out and hail you a taxi."
"It's not necessary."
He shook his head. "Come on."
He slid his fingers in hers, and she was surprised to find how much she liked the feel of his big hand in hers. She was tall, and she dwarfed most men. With Grant, she felt . . . small. A bit unusual, but she had to admit she liked it.
He signaled for the valet to hail a taxi.
"I'll see you next week in St. Louis?"
"I'm going to be awfully busy with work and—"
Before she could finish, he'd slid his hands around her neck and his mouth was on hers. It was a soft, but demanding kiss, and she fell into it easily, her hands resting on the solid warmth of his wide chest.
It only lasted a few seconds, but God, she wanted so much more. When he pulled back, she licked her lips, tasting whiskey.
"Think about me when you're at home doing . . . things."
His lips curved as he tucked one of her curls behind her ear.
He walked her to the taxi and leaned in after she got inside.
"And I will see you next week in St. Louis, Kat."
He shut the door and the taxi pulled away.
She wanted to turn around and look to see if he was still standing there watching, but for some reason, she knew he was.
She had no idea what she was going to do about Grant Cassidy.
Keeping him out of her thoughts and out of her life was proving ore and more difficult all the time.
Posted by arrangement with Penguin Group (USA) LLC, A Penguin Random House Company.
Giveaway: 

A print copy of Quarterback Draw
To enter Giveaway: Please complete the Rafflecopter form and Post a comment to this Q: 
What did you think of the excerpt spotlighted here? Did it grab your attention, Leave you craving for more?
Meet The author: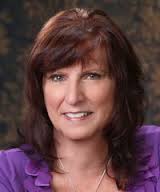 Jaci Burton is a New York Times and USA Today bestselling, award-winning author of over 60 books. She lives in Oklahoma and when she isn't on deadline, she can usually be found trying to convince her husband to remodel some room or another in their house (she blames HGTV for this). She loves gardening, sports, casinos and getting lost in a great book. She's a total romantic and longs for the happily ever after in every story, which you'll find in all her books.