Today it is my pleasure to welcome author 

Anne Clinard Barnhill

to HJ!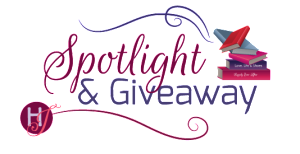 Hi Anne, Welcome to HJ
Thanks so much for having me.
What would you say are the defining characteristics of your novels?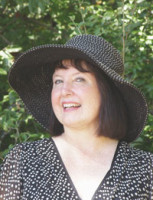 I try to get inside the skin of my characters, really figure out what makes them tick. I want them to live and breathe and be fully human. This is especially important with historical figures because we have such ideas about them—they become larger than life and quite unrealistic over time.
5 best things about being a writer?
1) I get to work in my jammies! 2) I get to tell myself stories all the time (the downside is, I imagine stuff when I deal with real people, like my husband!) 3) I get to meet lots of nice folks through writing, and hopefully entertain them or touch them in some way 4) I have a tax-deductible reason for buying all different kinds of books 5) I get to experience more than one life
Let's talk about your newest release: Queen Elizabeth's Daughter
If you had to summarize the book for the readers here…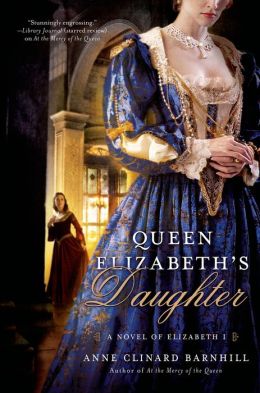 I would say the book is about Lady Mary Shelton, second cousin of Queen Elizabeth I and an ancestor of mine. You'll find Mary in the history books because she married without the queen's permission. As a result, Elizabeth broke Mary's finger in a fit of rage and banished her and her new husband. That is the element of truth from which the book springs.
Please tell us about the characters in your book
There's Mary Shelton, a Ward of the Court and Queen Elizabeth's 2nd cousin. She's younger than the queen and is like a daughter to her. The Earl of Oxford is the young man the queen would like for Mary to marry—he's everything the queen would wish for her 'daughter'. He's brilliant, rich, has position and prestige. However, Mary sees another side to him, a side she does not like. She prefers Sir John Skydemore, a minor knight and widower with five children to raise. Robert Dudley, Douglass Sheffield, Lettyce Knolleys, Nicholas Hilliard all make an appearance.
What scene did you have the most fun writing? Why?
Oh, I very much enjoyed one of the love scenes between Mary and John because it's very close to something I experienced in my own youth. I had fun remembering what it was like to be young and in love.
Here's a little snippet:
"He wrapped his arms around her and off they went, rolling one over the other, over and over, gathering speed as they tumbled. Mary saw grasses and flowers in a great swirl against the blue sky and felt the soft earth beneath her. The ground was punctuated every now and then by a rock that poked her in the back, though not uncomfortably."
What scene was the hardest to write? Why?
The hardest was the scene between Robert Dudley and Elizabeth, with Mary coming on them unexpectedly. It took me a long time to figure out the emotional resonance of that scene. Here is a little piece of it:
"Lying on the ground in her shift was the queen, with Lord Robert hovering over her, his doublet and shirt in the nearby grass. He was kissing her and she had her arms wrapped around his neck. Mary watched as Lord Robert ran his hands along the queen's body, pausing at her breasts which he began to knead."
Who would you cast in the role of your characters if your book was optioned for a movie?
Oh, Cate Blanchette as Elizabeth, of course! As for Mary, someone like Natalie Portman or Emma Watson. Robert Dudley? Russel Crowe and Sir John Skydemore—Chris Pine. Wow, what a cast that would be!
What are you currently working on?
I'm currently working on two projects. The first is almost finished and it's set in 1960 in West Virginia where I grew up. It's about a girl who was won in a poker game and the women who try to rescue her. The other book is very personal and I'm not quite ready to talk about it—it's a secret!
What other releases do you have planned in 2014? I don't have any plans for another book in 2014 unless something unforeseen (and wonderful!) happens.
Where can readers get in touch with you?
I'm on facebook-Anne Clinard Barnhill-Writer and I also have email; acbarnhill@yahoo.com
GIVEAWAY:

2 print galleys of Queen Elizabeth's Daughter
To enter Giveaway: Please complete the Rafflecopter form and post a comment to this Q:

Queen Elizabeth's Daughter shows Elizabeth I in a new light. She has maternal feelings and comes close to having the experience of motherhood. What kind of mother do you think Elizabeth might have made?
Excerpt
God's death! I shall have their heads! To marry without the permission of one's prince is treason! I will see everyone who took part in this debacle punished—the priest who dared marry them, the witnesses who arranged the wedding, even the stable boy who held their horses—all shall pay for this insult against my sovereignty!